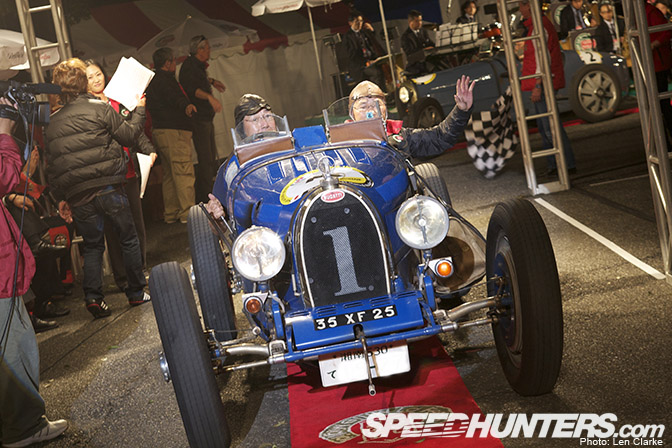 Well fellow Speedhunters, after the many comments and interest in the cars in the first post on this year's La Festa Mille Miglia, I just had to put up these images of the cars that made it to the finish. My objective in this post is to show you more of the cars that contested the event – hopefully with a couple of surprises thrown in. Enjoy.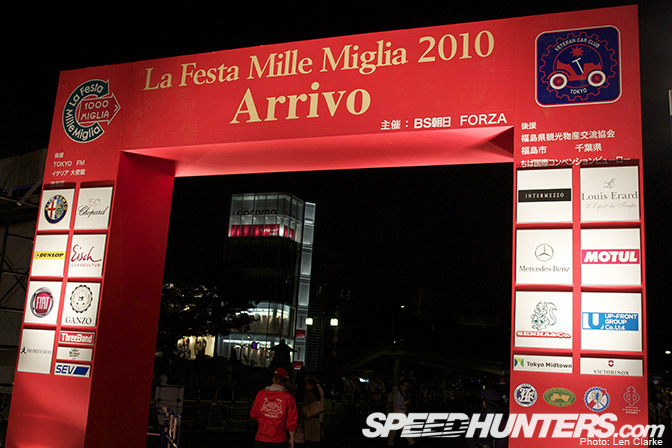 After completing one thousand miles, the vast majority of the 106 starters made it back to the grounds around Meiji Jingu shrine after four days of pretty hard touring.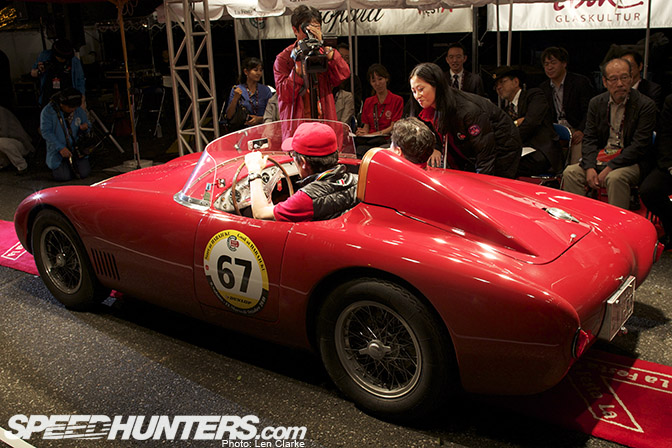 Competitors complete a variety of stages over each of the four days, and are given points for their relative performance on each stage. This car is an absolutely beautiful 1955 Osca MT4. I'm not going to focus on where each machine finished; the goal here is to show you more from the fabulous entries that made up this year's competition. (If you'd like to know where each car finished, check out the results on the organiser's website here)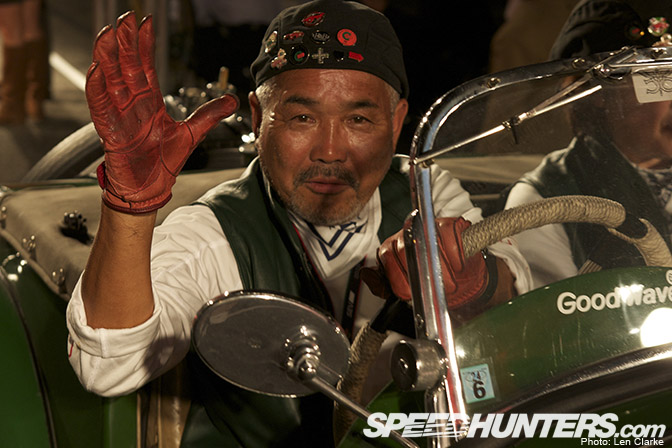 Here's the gentleman from the opening post in his 1934 Singer Le Mans, looking like he enjoyed every minute of the event! And just like his competition number, he finished 20th.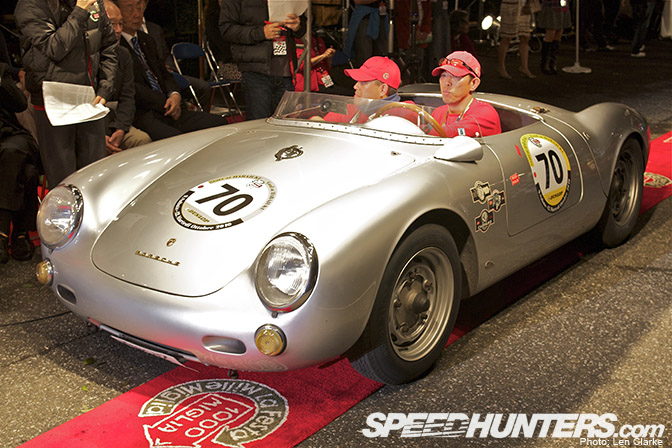 This was the first of the two Porsche 550 RS entries to cross the finish line.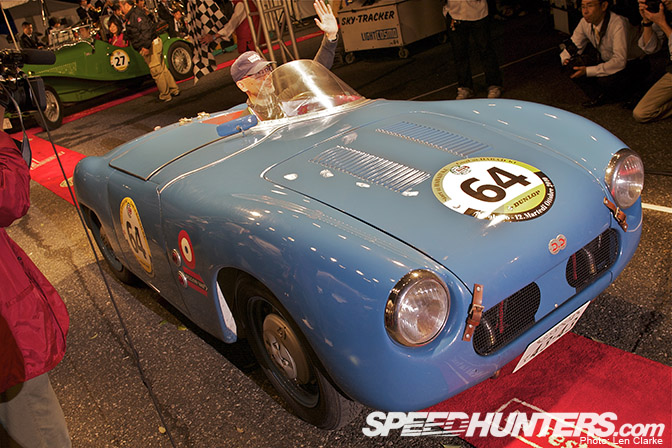 Rather an interesting ride – and one of only two sole entrants. This is a 1952 Panhard DB HBR which is about as unique as the guy driving it (he does this every year and other events too).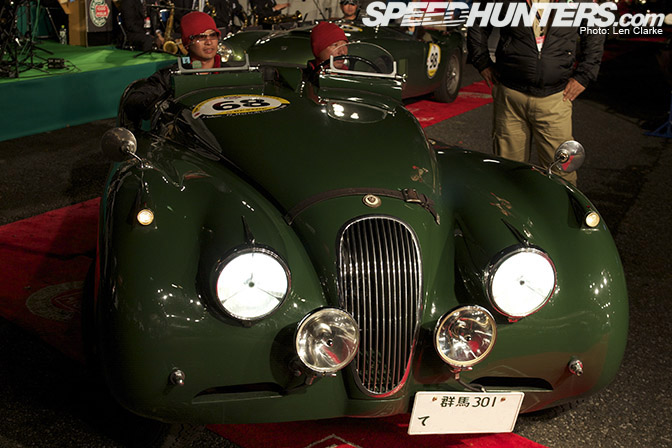 I just cannot get over the beauty of the lines of this 1953 Jaguar XK120 (it's one of the close-ups from the previous post – a slice of Coventry).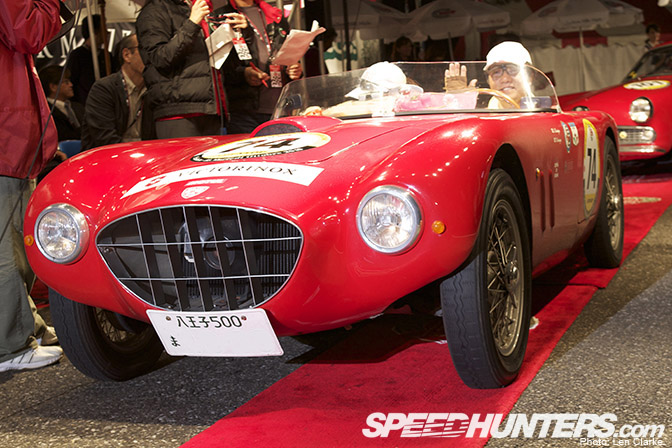 This entry is most interesting, a 1954 Morassutti Sport. The lightness of the front end and those skinny little tyres; it's almost too cute for words! Reminds me of a Siata from the same year.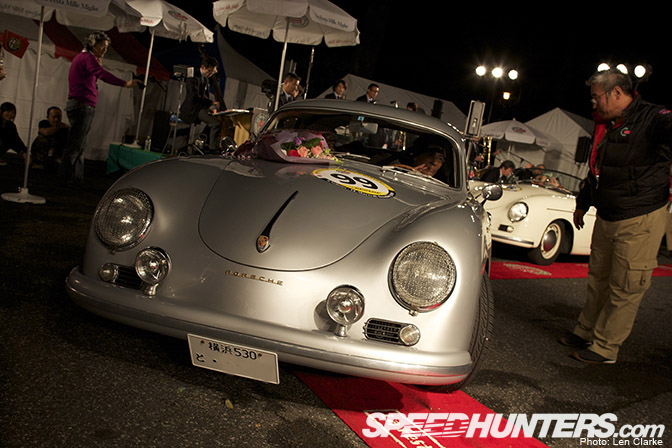 The brace of Porsche 356s entered all appeared to make it to the finish – typical teutonic engineering no doubt! Though by today's standards they're underpowered, these cars are still beautiful.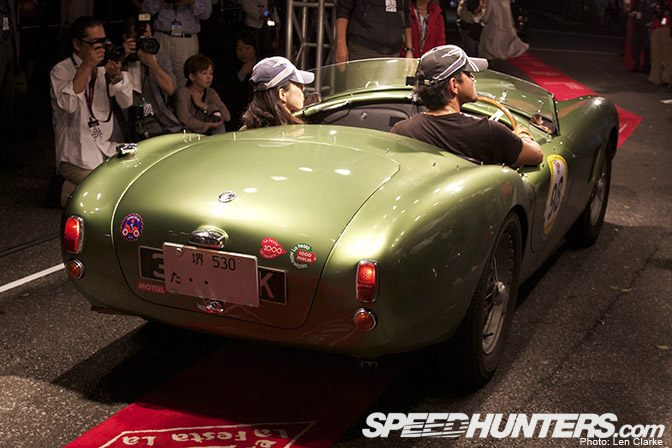 This is the rear of the glorious 1957 AC ACE. Beautiful from any angle.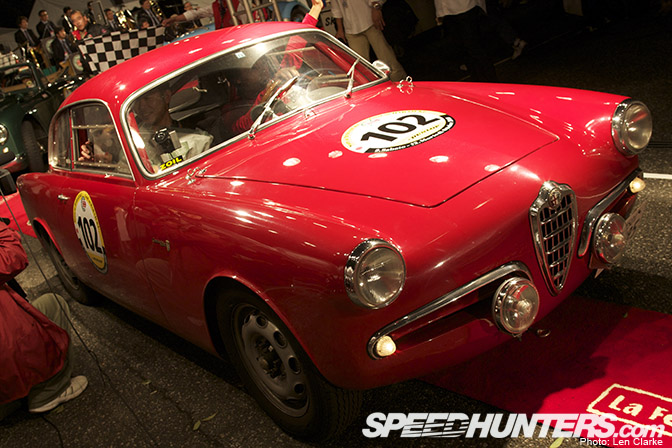 One of my favourite designs. So Alfa, so pleasing to the eye. I have an absolute freakish love of Giuliettas – and a Sprint Veloce to boot!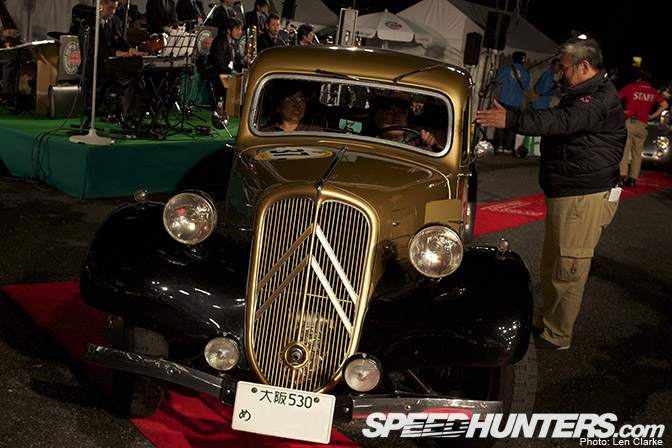 The crew in this immaculate Traction Avant 7CV (Citroen's finest pre-war machine?) aren't exactly a pair of spring chickens, yet they've managed to make it through the entire event, and come back to the finish with an entirely holed-out windshield (which you may not be able to see it in this relatively small image). And after this they've got another 500-km drive home to Osaka!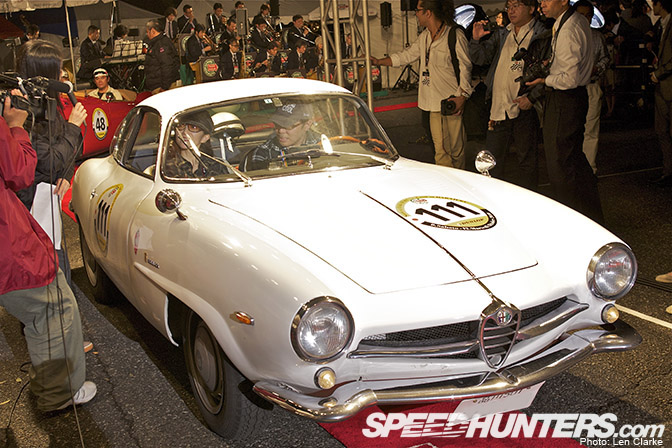 This 1954 Giulia Sprint Speciale is another (of many) head-turners from the event.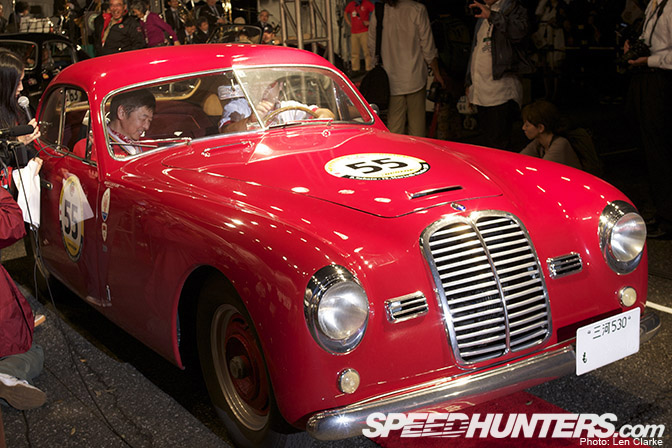 Less attractive, but no less intriguing is this 1950 Maserati A6 1500.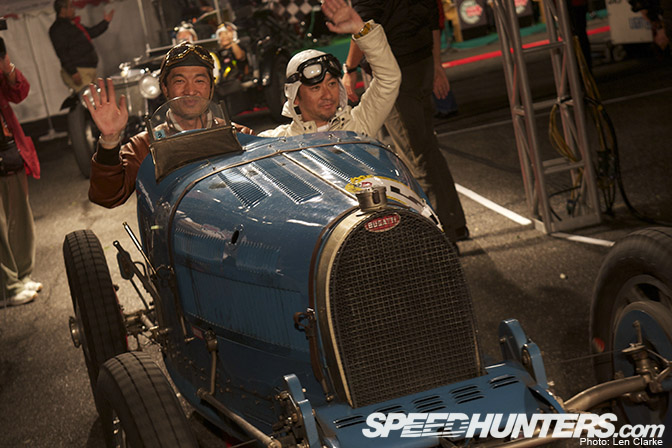 A lot of the excitement surrounding the finishing stand is simply making it back – and that's quite an achievement after 1000 miles of hard charging!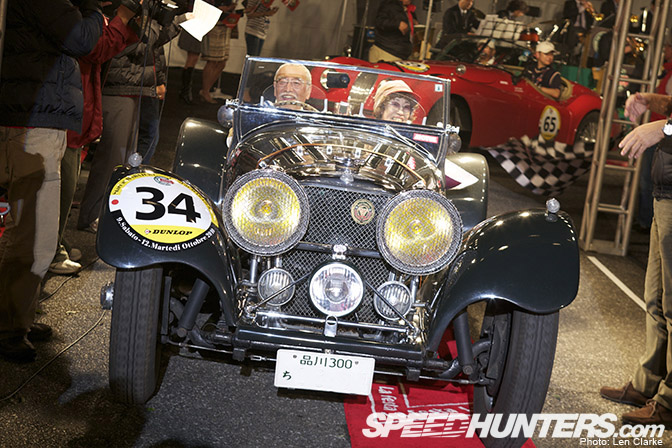 Remember the close-up of Jaguar's first car in the opening post? This is the machine in full view.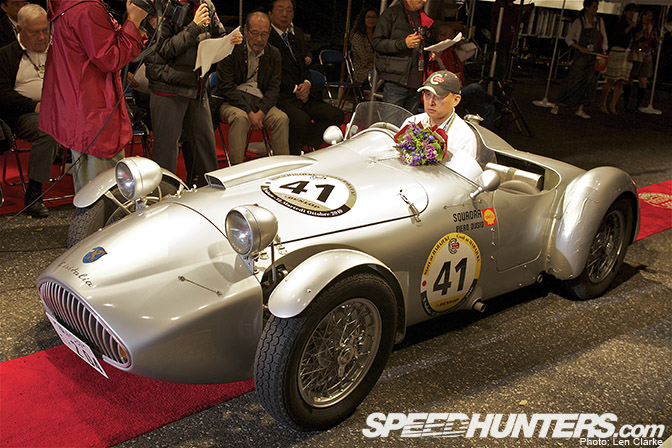 Here's one of the very few '40s machines, a 1948 Cisitalia 204.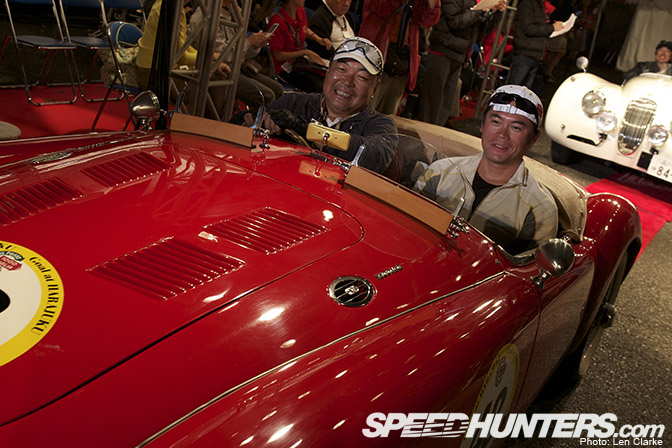 Here again, once the competitors reach the finish, it's all about the journey. These guys are in a 1962 MGA and look like they're having a blast getting to the end.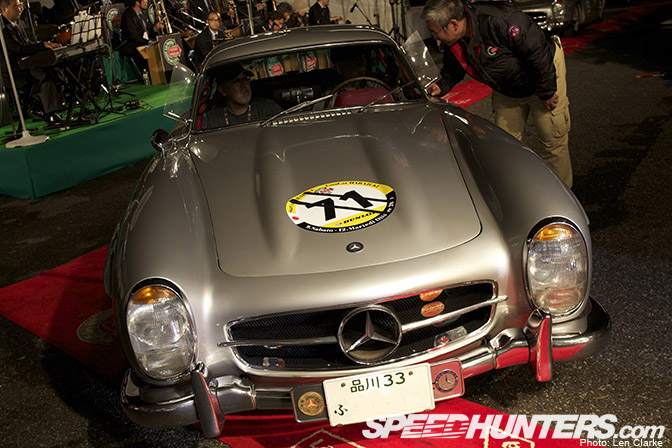 Competitors on this event are allowed to switch vehicles during the rally if they encounter problems with their primary car. After this pair's starter vehicle, an incredibly rare 1957 Mercedes Benz 300 SLS (below), failed at some point, they were able to use another machine (above) to complete the distance. The car they decided on, a 300SL gullwing from the very same year. Bloody hell!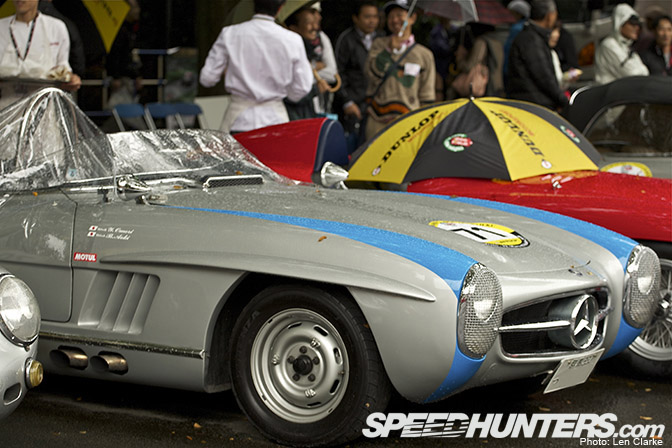 Just look at those headers.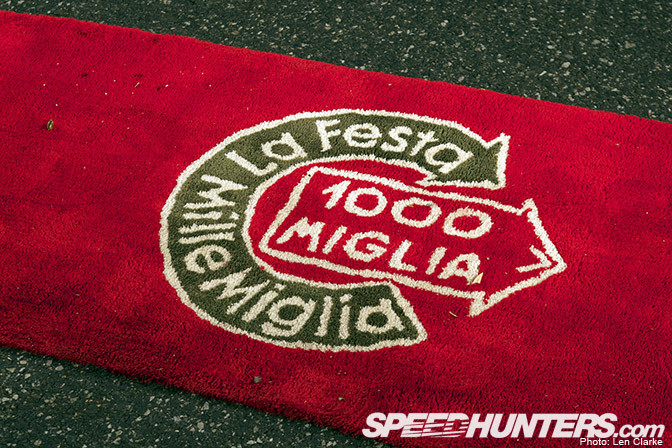 After that 300 SLS – Gullwing switch, I need a break!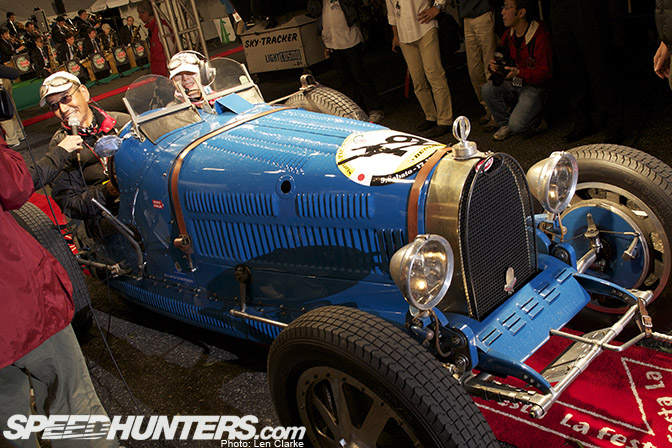 Here's another example of a competitor who needed to switch cars during the event. Number 19 started out as a 1933 Fiat Balilla 508S, only to be replaced by a Bugatti T35C. Wow!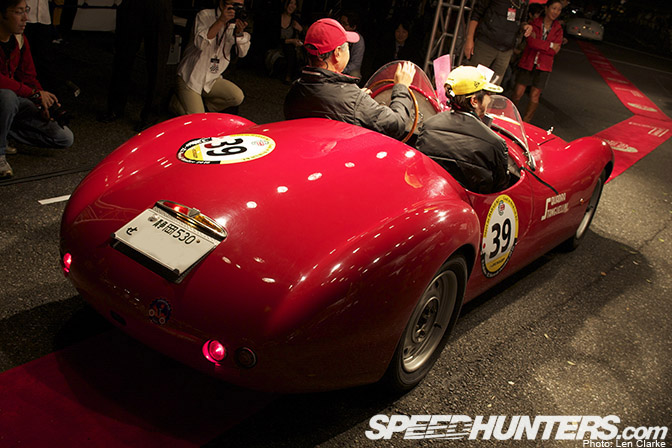 Here's another reason why Italian designers have always been a cut above the rest. This creation is a 1947 Stanguellini S 1100. Aesthetics come first, power is secondary.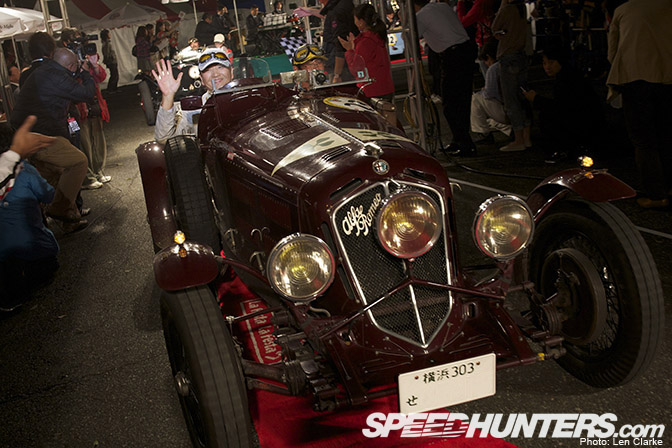 While on this Italian beauty, an Alfa Romeo 6C 2300 Spyder Corsa, power and aesthetics are both primary objectives.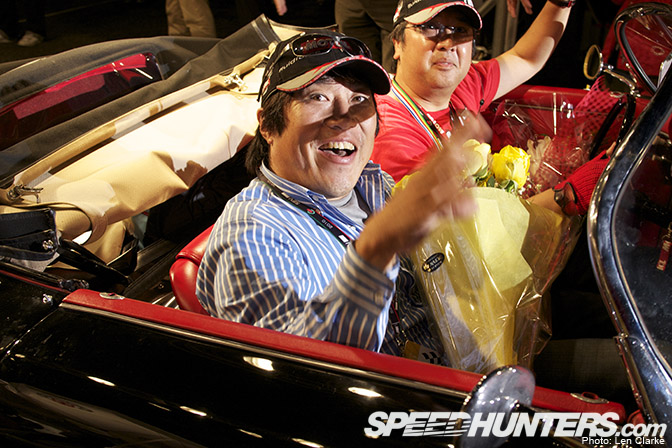 Toshi Arai made it back in fine form (not surprising, really).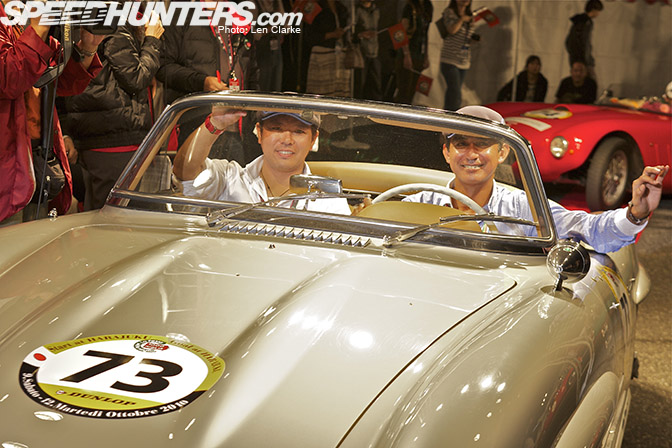 Other celebrities included former IRL (and current SUPER GT GT300) driver Kosuke Matsuura, navigating for former F1 driver and later team owner Aguri Suzuki.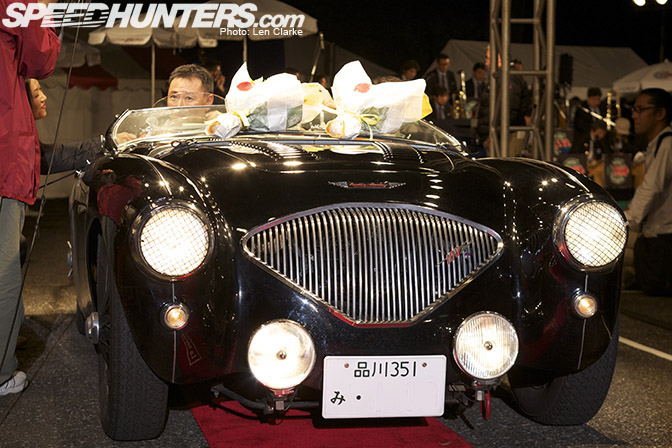 One of a pair of jet black Austin Healeys on this year's La Festa.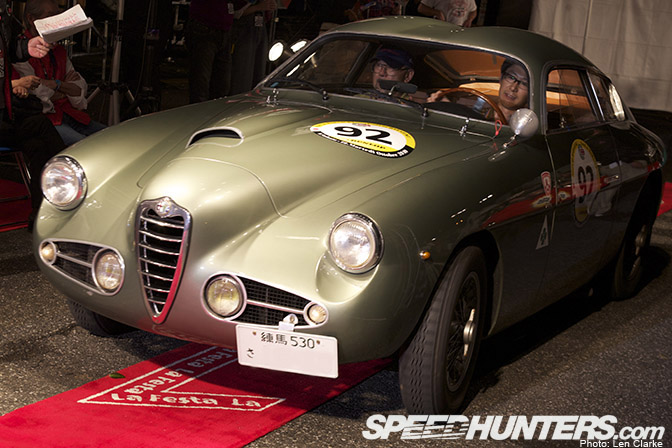 Certainly one of the more unique designs Alfa Romeo commissioned from Zagato in the 1950s, a 1900 CSS Zagato from 1955.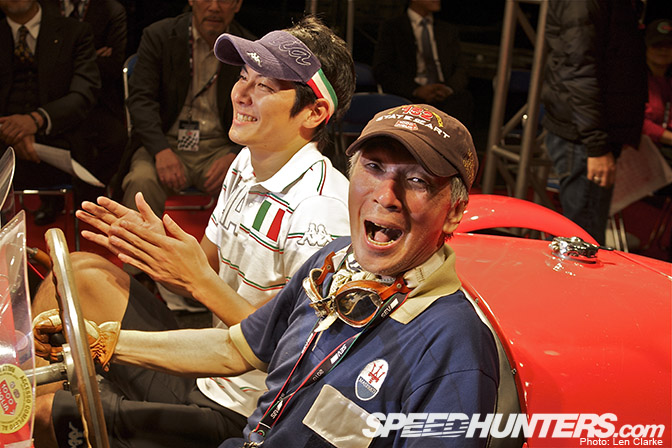 TV personality Masaaki Sakai in typically jovial mood.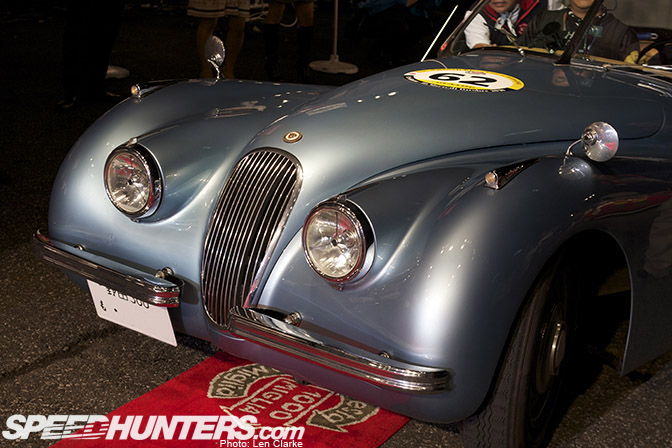 The lines, the colour, the chrome. Jaguar XK120 is timeless.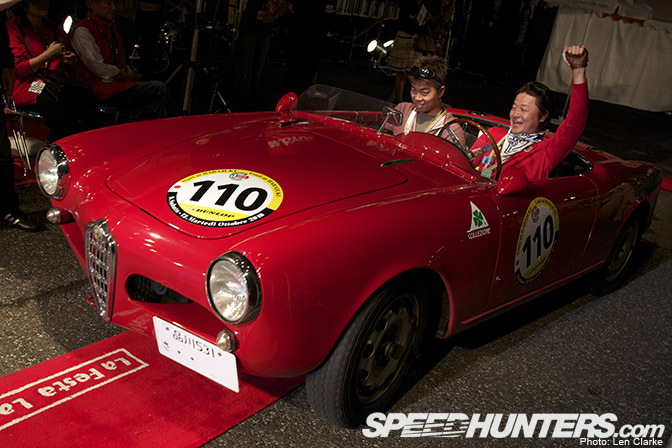 Alfa Romeo Giulietta Spider is peerless in terms of beauty. These guys look pretty thrilled to be at the finish!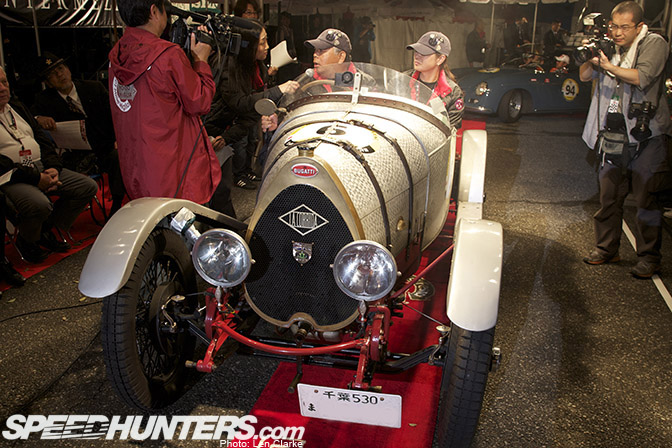 Even among Bugattis, this car is rare. This Brescia T22 from 1923 was the oldest car on the event, one of 11 vehicles from the '20s.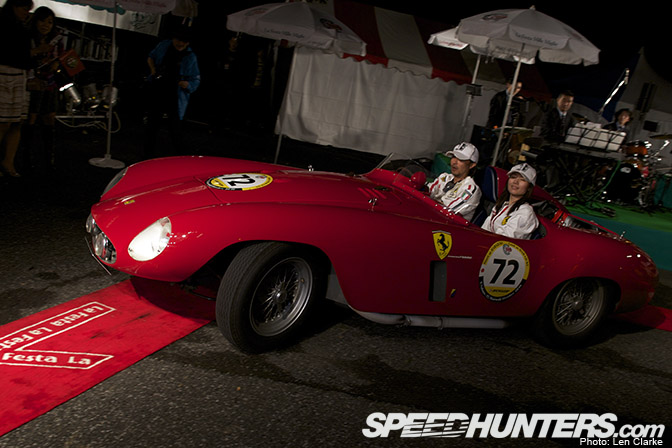 Like a shark. Unfortunately this 1955 Ferrari 750 Monza wasn't classified as a finisher, but glad to see it at the finishing ramp.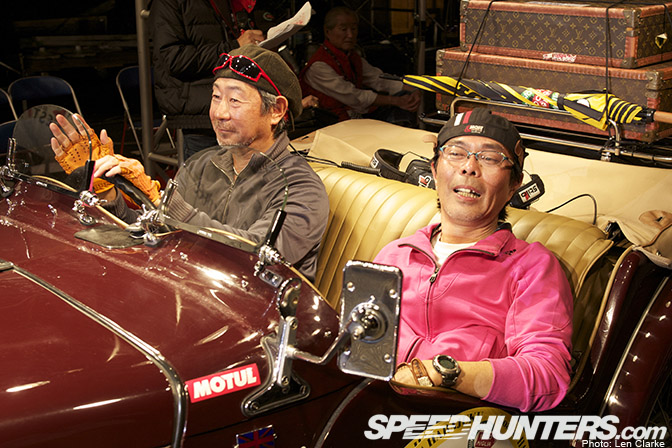 These gentlemen are in a 1951 MG TD. Louis Vuitton luggage looks right at home.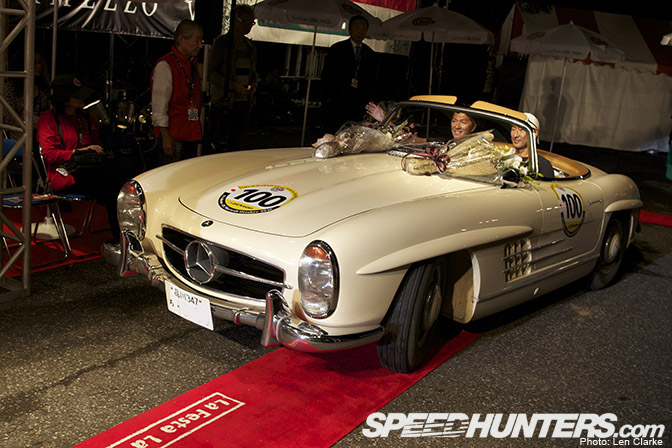 This is the car whose driver left the keys in the boot in the opening post.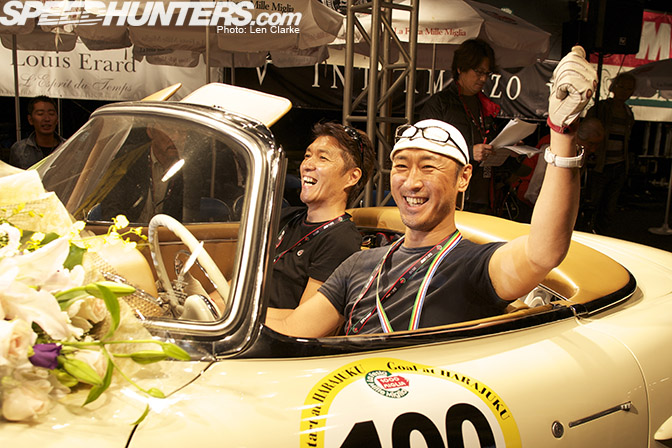 …and like most of the finishers, these gents looked most pleased to have made it to the end.
Well that's it for my coverage of this year's La Festa Mille Miglia. There is a fantastic historic rallying scene in Japan, with some of the most appealing cars on the planet. The season's basically over now, but if I can get out to an interesting event in the spring, I'll be sure to post what I see.
 – Len Clarke