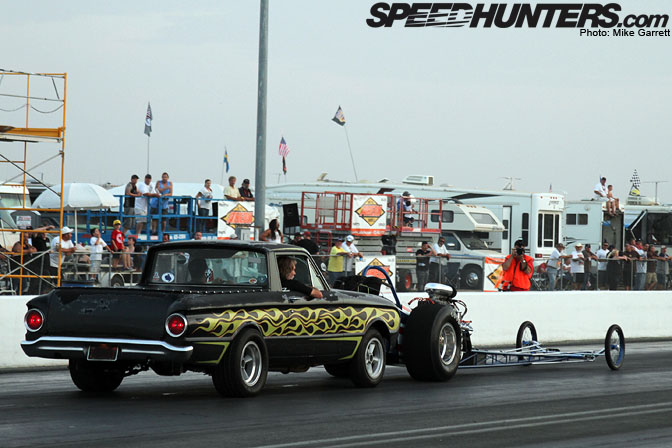 It's Friday!
What better way to close out the work week than with a final look at the 19th Annual California Hot Rod Reunion?
Above, we have one of the coolest combos of the day, a flamed Ranchero pushing a rail dragster down the strip.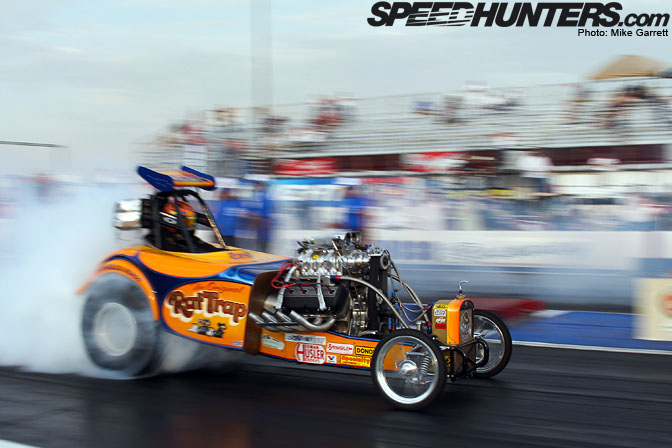 Looking about as scary as motorsport can look, "Rat Trap" warms its tires prior to an exhibition run.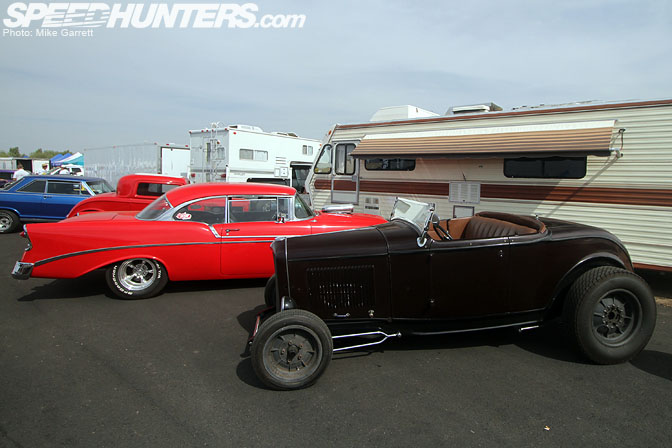 A pair of American icons sitting alongside each other. I'm not sure what type of wheels are on the black Roadster, but they look super cool.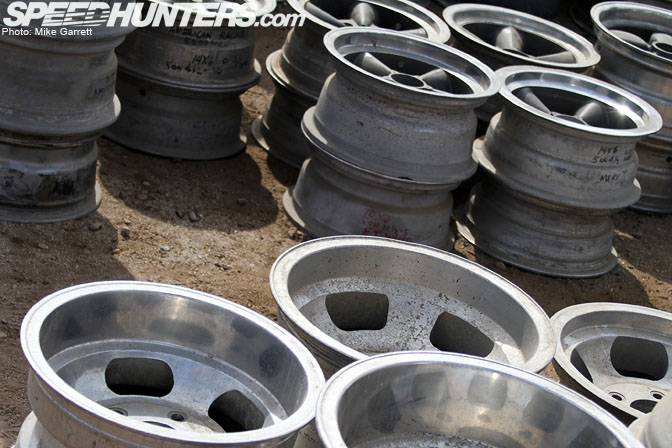 Slotted mags or five-spokes…tough choice. I'm curious as to how one one goes about acquiring such a huge collection of vintage wheels.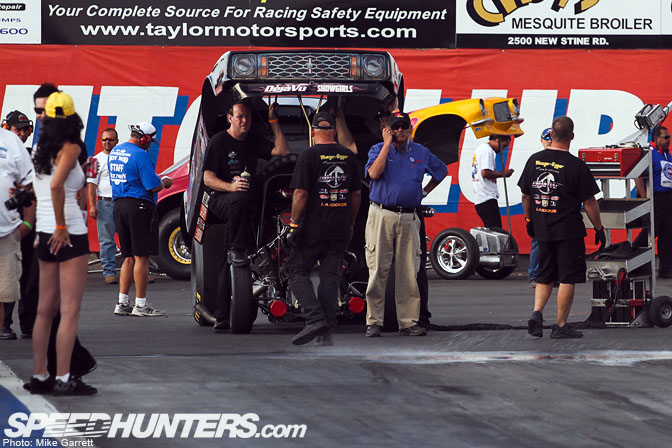 The last minute preparations before a six second, 236 mile per hour pass down the quarter mile.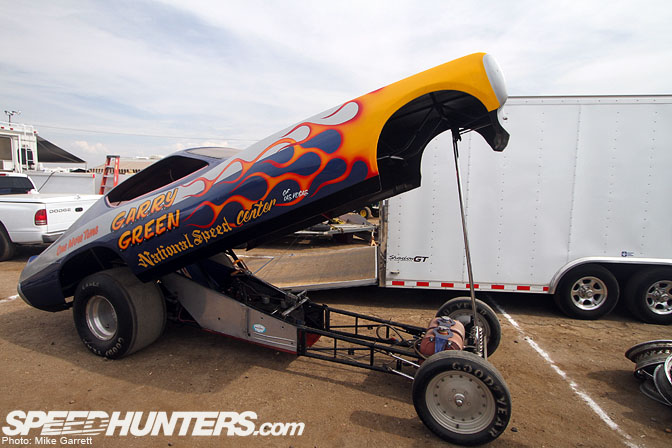 Whenever I see a Funny Car with its body propped up, memories of Hot Wheels cars on the kitchen floor always come back. Wouldn't have it any other way.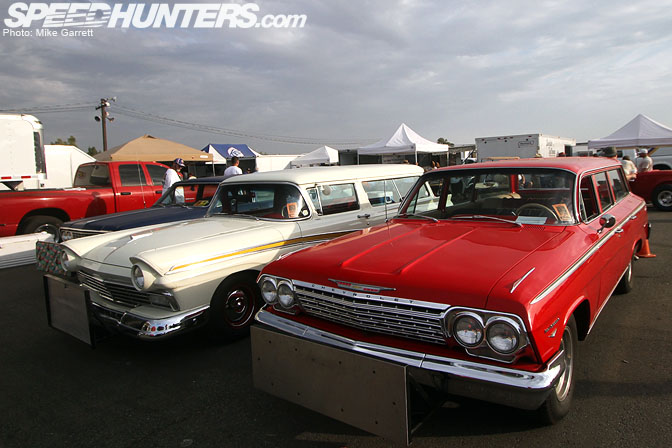 More cool push vehicles. Longroofs forever!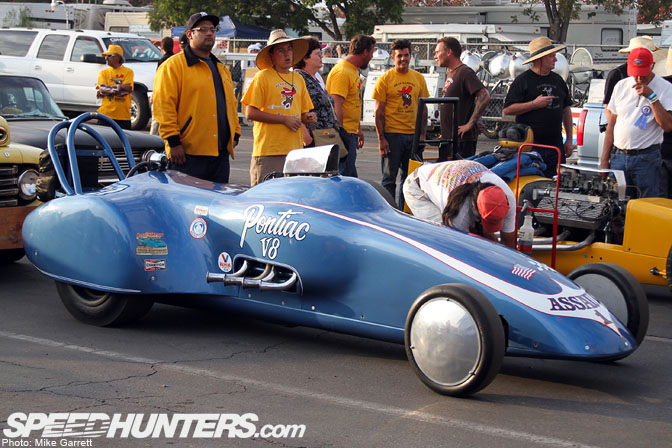 More drag racing history with Mickey Thompson's streamlined, Pontiac-powered "Assault 1" dragster from 1961.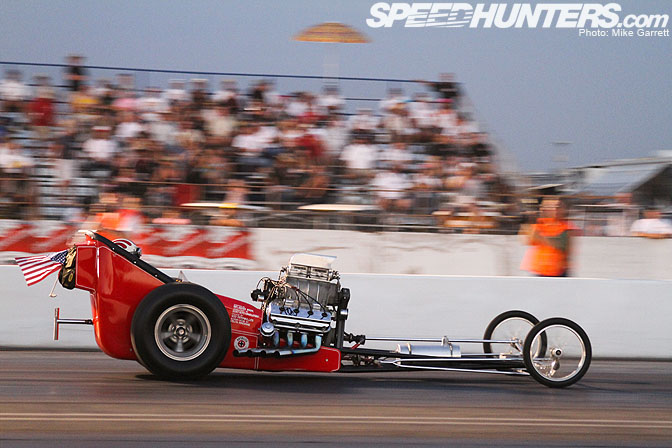 There's just something raw about early front-engine dragsters. The chassis flex, the sound, and most importantly the fearless nature of the men (and women) who drive them.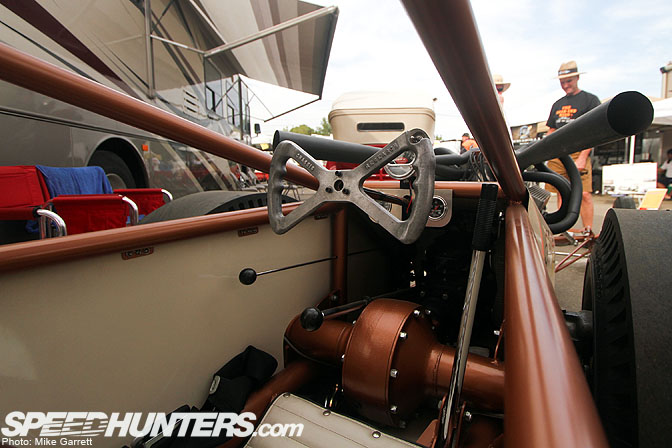 Can you imagine strapping yourself into this thing, trying to keep it straight down the length of the track? The thought alone scares me…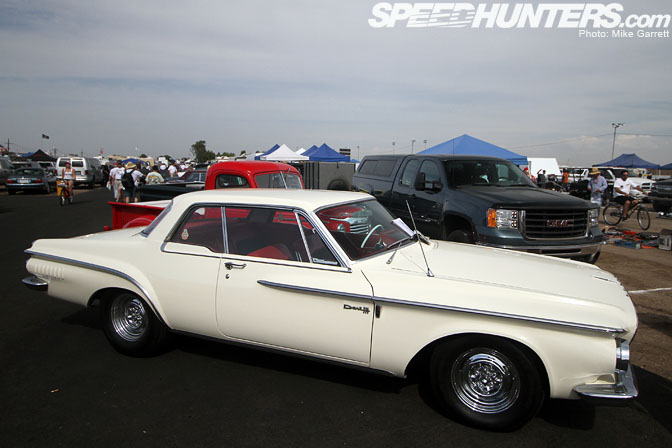 Back to the slightly more sane with this gorgeous '62 Dodge. Some might consider this to be one of the less attractive designs of the '60s, but many Mopar fanatics will disagree…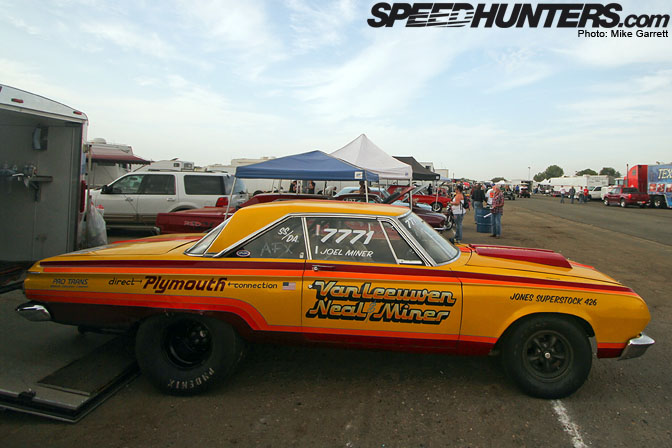 Another one for the Mopar fans. Love the livery!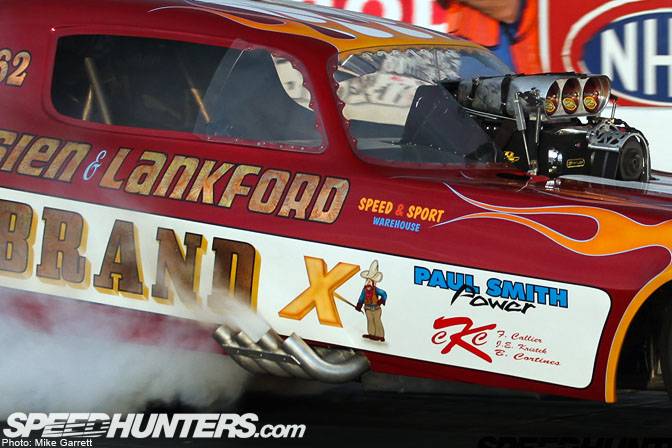 I want to cover my ears just looking at this. I'm starting to come to the conclusion that I might be too big of a whimp to shoot Funny Cars…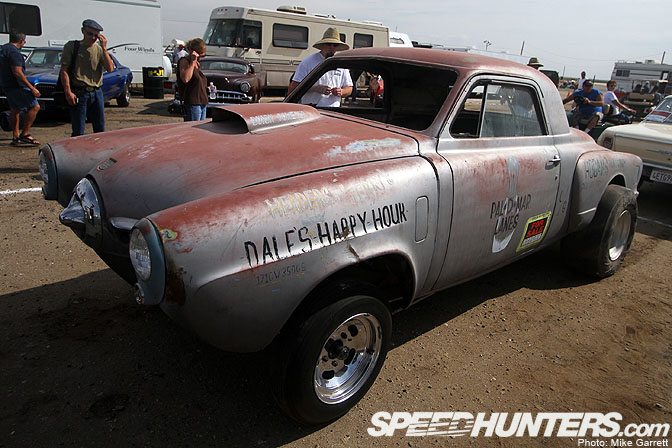 A guy from Utah brought this 1950 Studebaker gasser project to Bakersfield in hopes of selling it.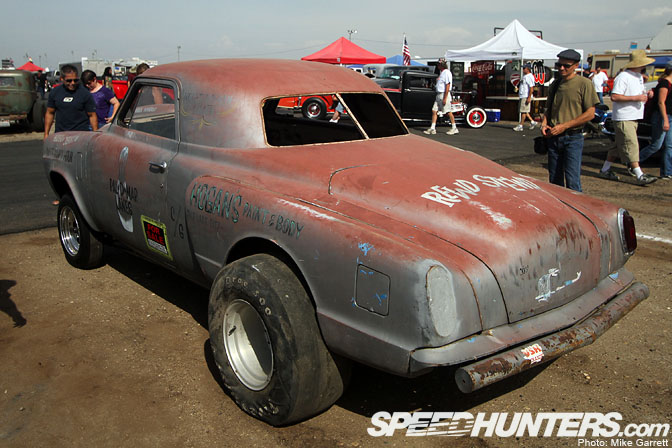 For only $5,000, it seemed like a very reasonable way to get in on the fun. I wonder if he ended up selling it? What would the wife think if she saw this sitting in front of the house? Better stop now….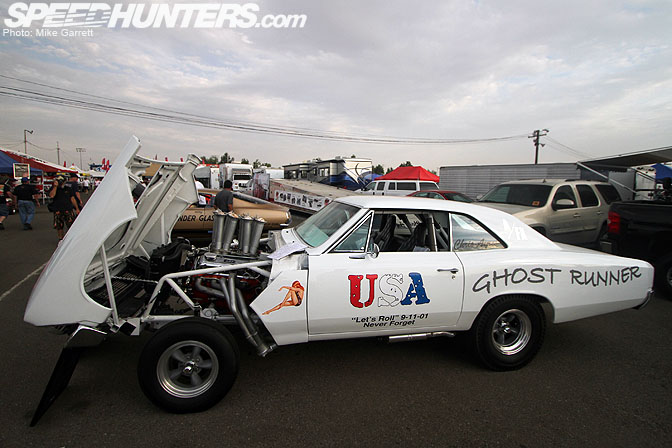 Pretty radical altered wheelbase Chevelle here.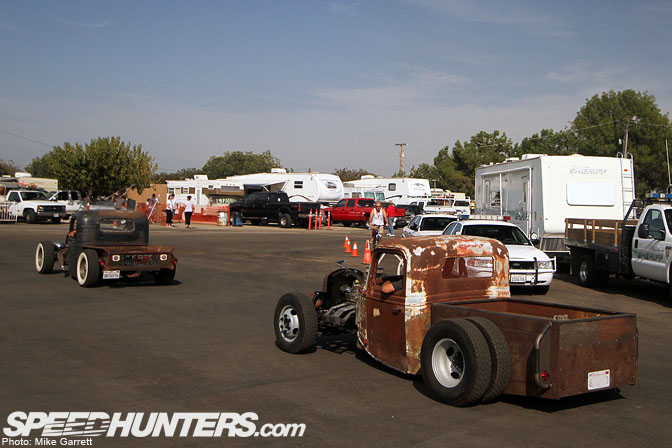 In some ways, the Hot Rod Reunion is kind of like Bonneville on a smaller scale. People drive their cars from all over to hang out at the dragstrip for the weekend.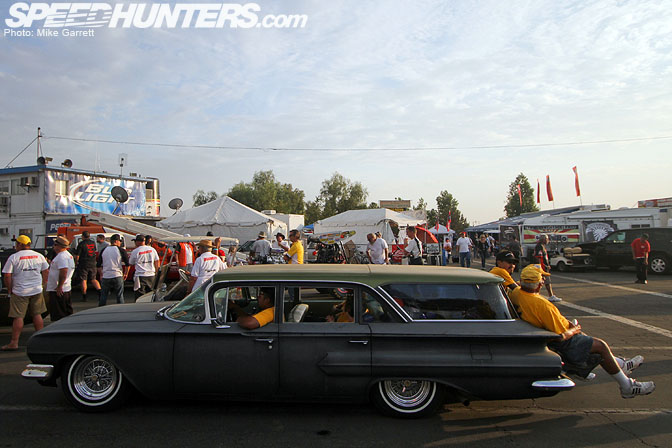 Yep, Hot Rod Reunion is one of those places where you see car life being lived to the fullest.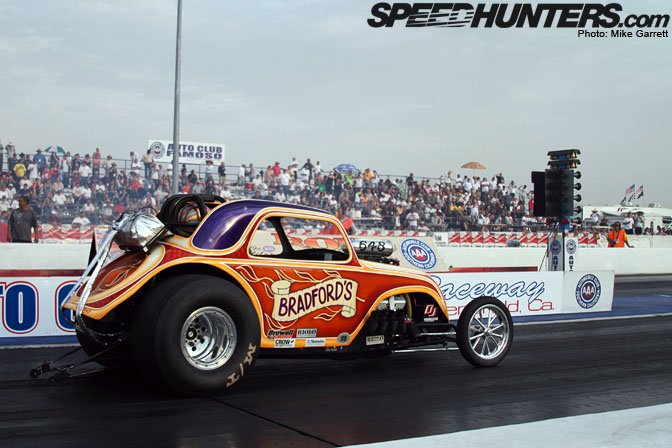 I've still got some Car Spotlights to come, but that will do it for our general coverage of this year's Hot Rod Reunion.
Hope you enjoyed it!
-Mike Garrett