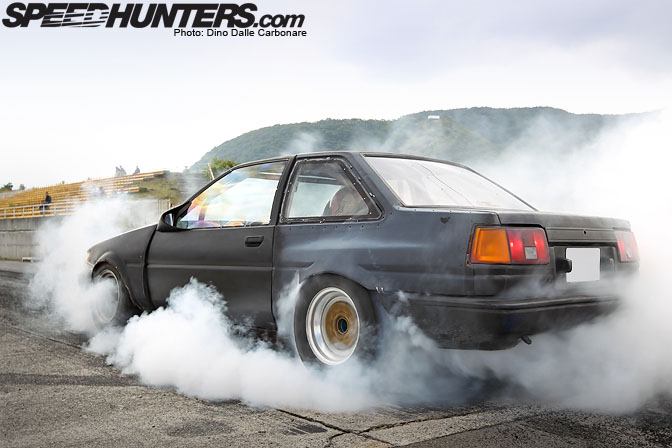 Bet most of you never thought you would see an AE86 lining up at the strip! This is precisely what made the G-Works drag meet so cool and full of surprises.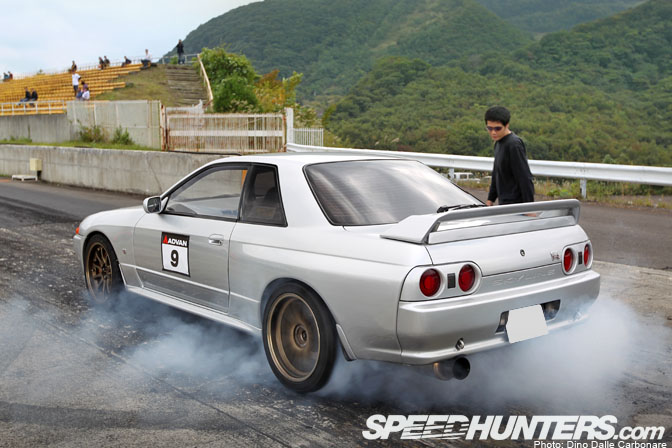 There were also a few GT-Rs doing their thing in the AWD class, showing how sidestepping the clutch at 8,000 rpm can provide some seriously brutal acceleration.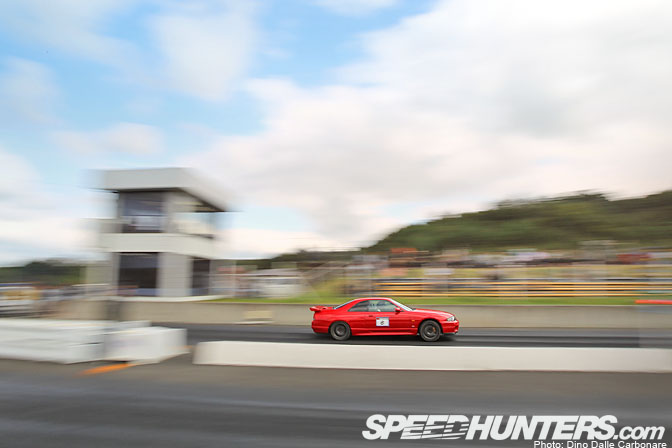 Here is what it looks like from the sidelines.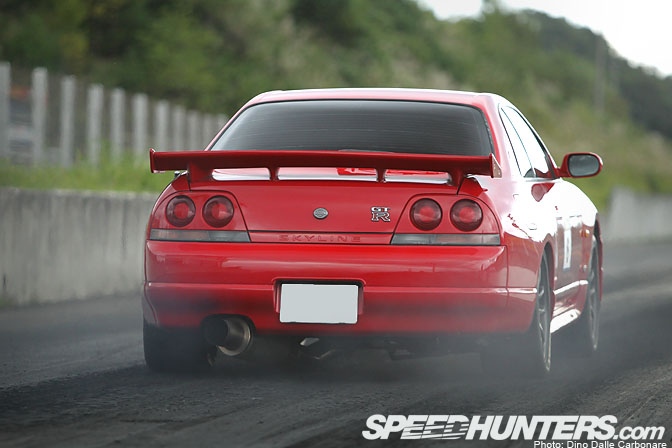 This particular red BCNR33 was the fastest of the class with a best pass of 10.29 sec.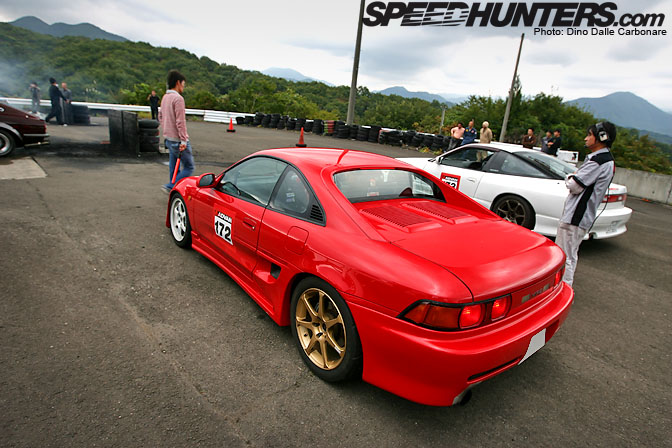 The SW20 was always a favorite among the drag racers as it's mid-engine configuration always allowed for some excellent grip off the line. Phoenix's Power were the masters of MR2 tuning!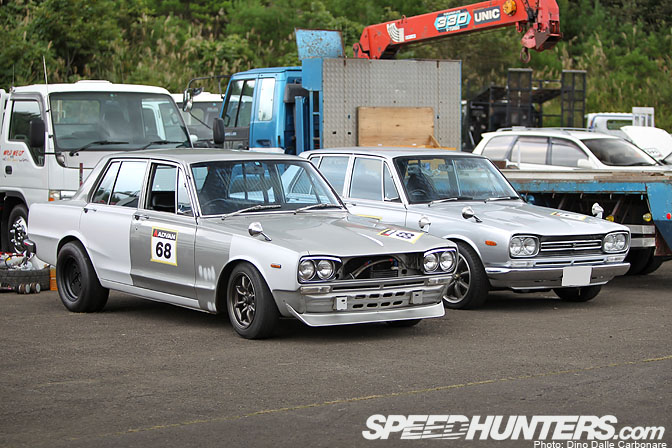 We saw the number 68 Hakosuka in Part 1, definitely one of the most curious choices of cars to convert into drag machines…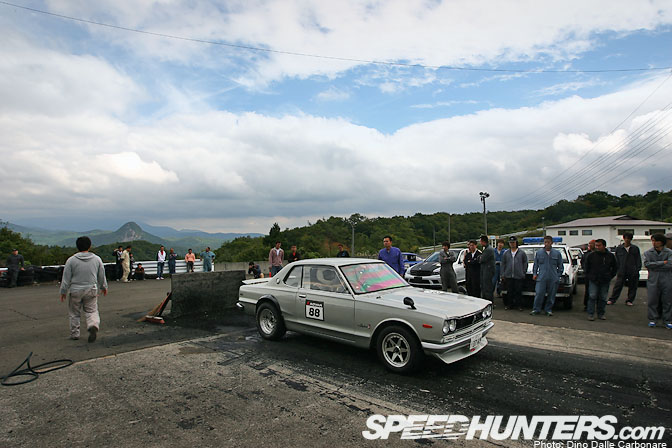 …and this was the fastest out of them all. Click here to see it lay down a high 12-sec pass.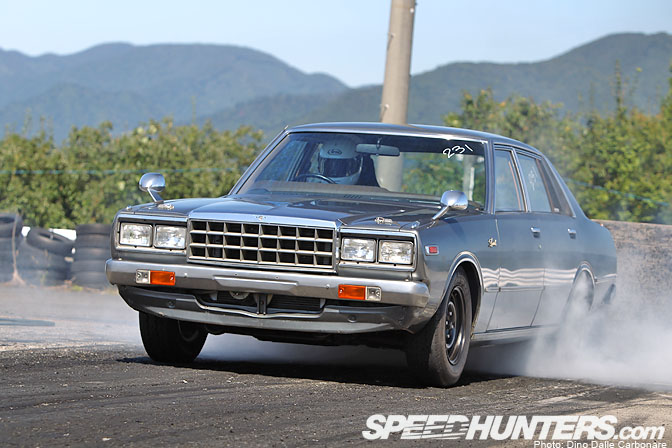 How about more boxy Nissan classics like this C230 Laurel. Click here to for a short video of it doing a nice creamy burnout!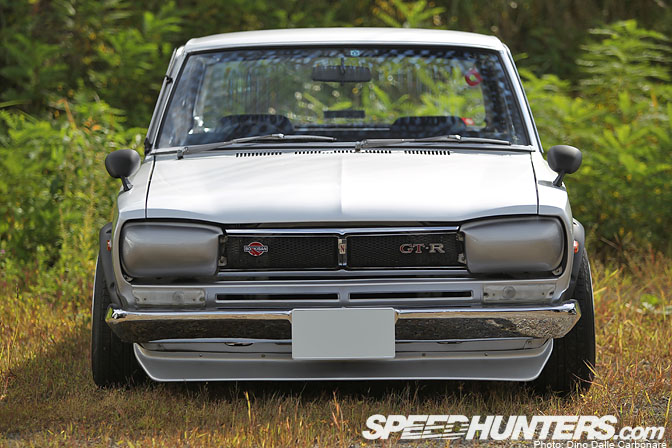 As with every event in Japan it's almost mandatory to check out the parking lots for some proper Speedhunting! There weren't many cars compared to what we are used to seeing but the percentage of mouthwatering rides was very high like this KPGC10 GT-R…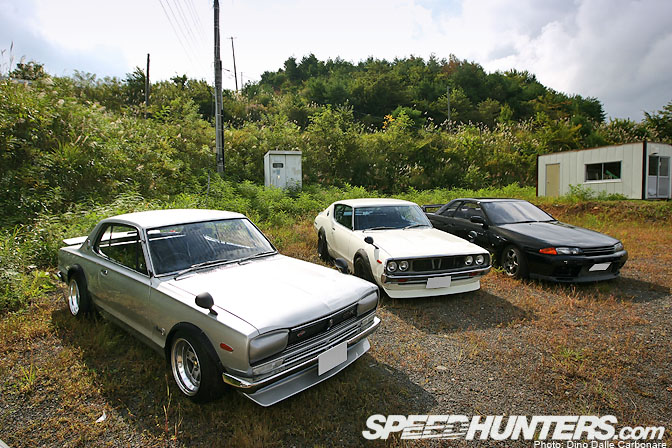 …parked next to a PGC110 and a BNR32. How about that for a little round up of iconic cars!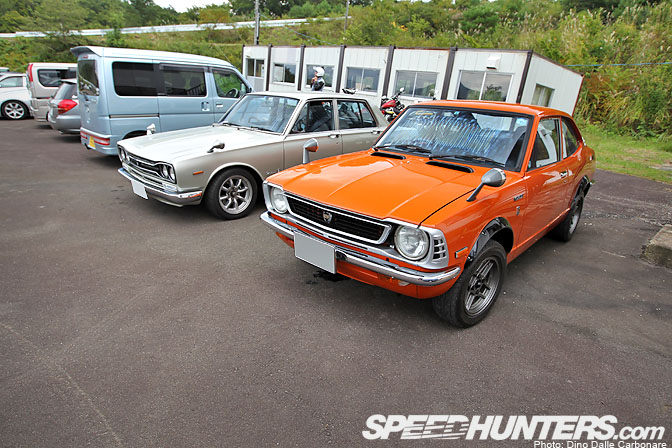 Among the tons of Nissans I did manage to find this sweet little Toyota TE27 Levin….next to yet another Hakosuka!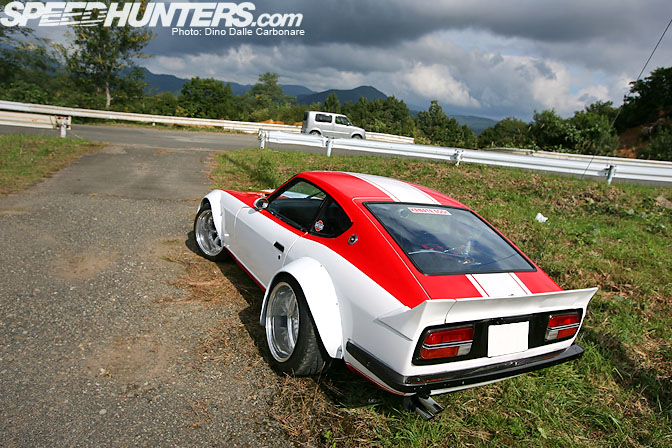 Have to give some more love to the Fairlady. Overfenders anyone?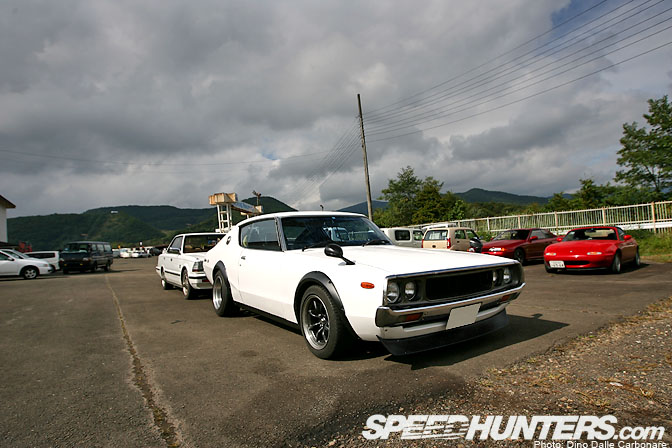 It's always so hard to know if these cars are the real thing or not, but with only 194 KPGC110 GT-Rs ever made I usually assume they are replicas until I see what is under the hood. However, you really never know!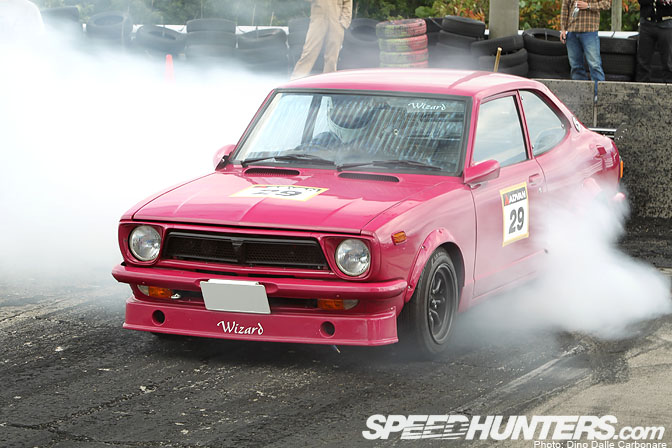 More burnouts!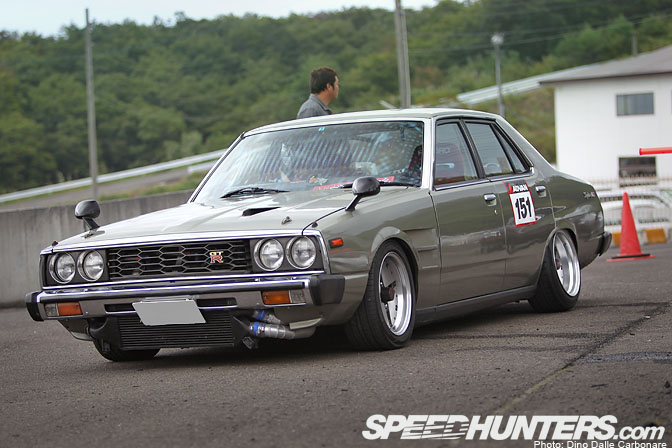 This C210 wasn't your regular Skyline, as the GT-R badge and color suggests. I feel a spotlight coming!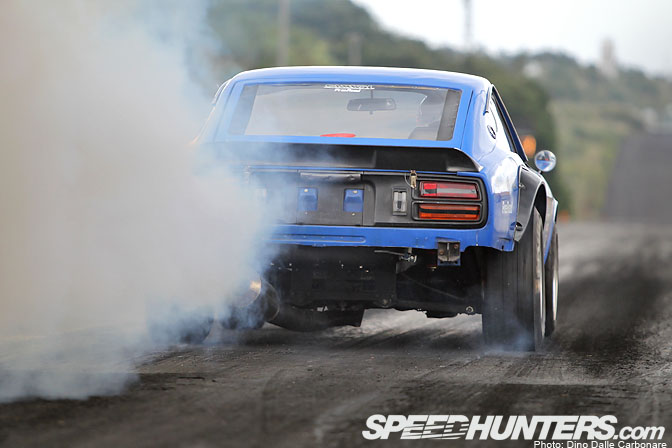 This is when the Team K-Racing S30 coated the track with oil. Running a little rich maybe?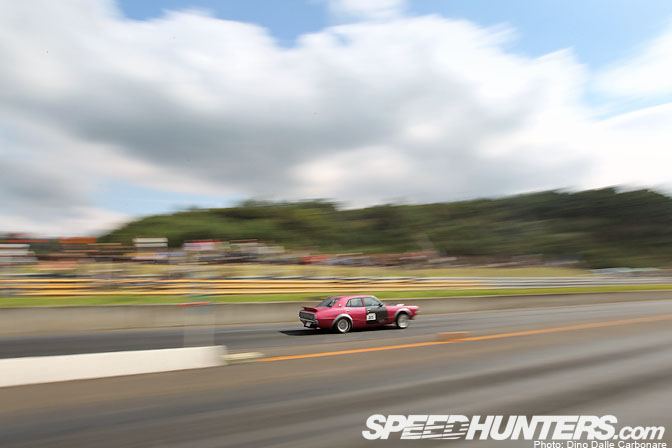 A C110 Skyline 2000 GT in action.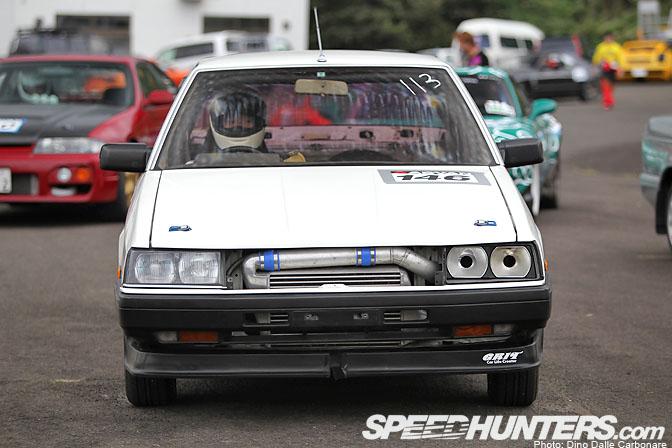 Check out the intakes on this R30 Skyline sedan, made out from the headlight reflectors! Under the hood is the factory turbocharged L20E-T with a few modifications like the rather in-your-face front-mount intercooler.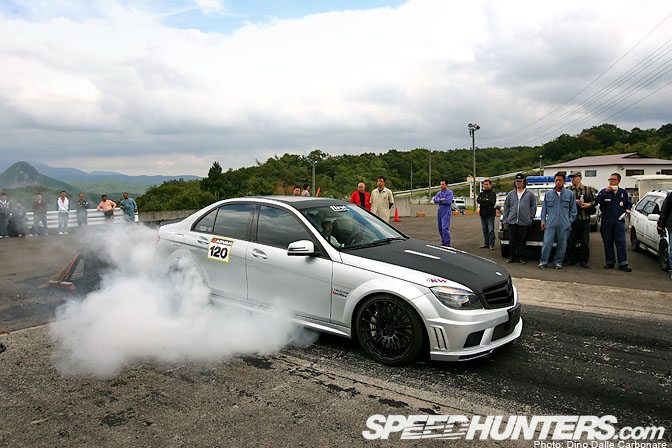 Here is the C63 AMG we saw in Part 1 warming up the rear tires. For a short video of another burnout it did later in the afternoon click here. The best pass it got was a 12.31 sec.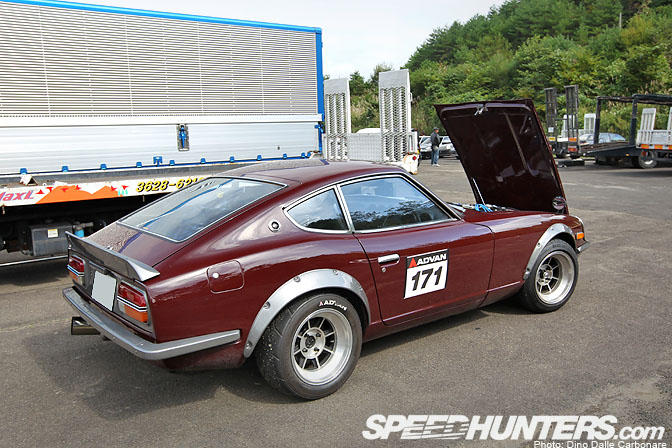 This was by far the best street-tuned S30 present on the day, although I never got to see it in action.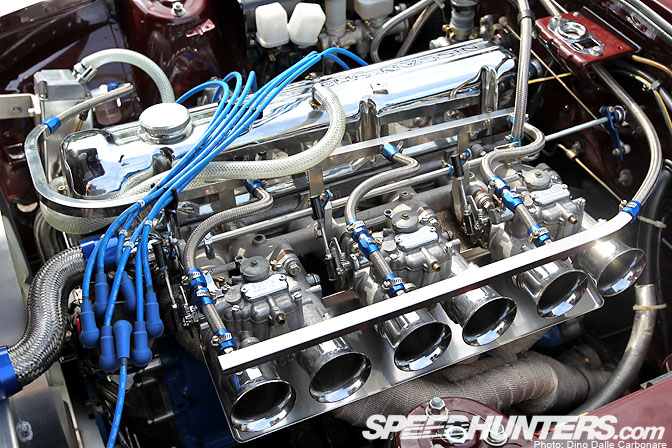 How about that for L-series perfection!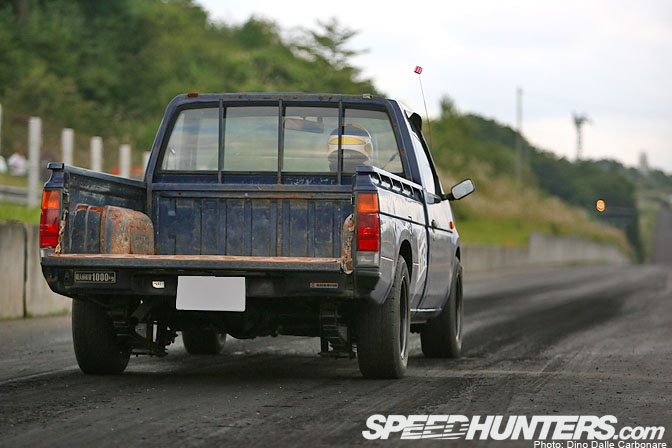 This is the weapon you need to pull an 18-sec pass, a nicely aged Datsun Truck!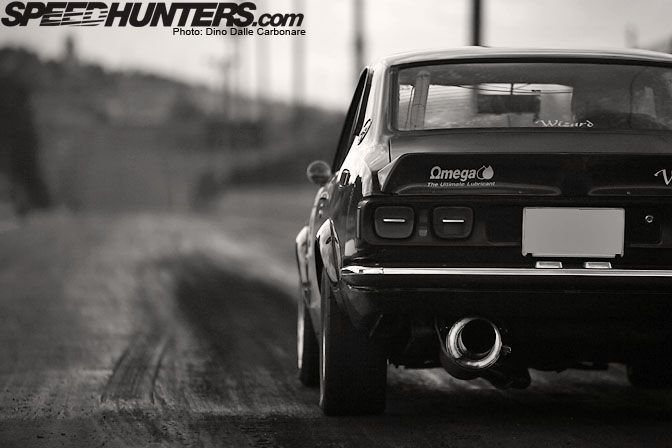 I've got one final selection of pictures coming from Sendai in Part 3, so stay tuned for more vintage goodness!
G-Works Drag in Sendai – Practice Day
G-Works Drag in Sendai – Part 1
-Dino Dalle Carbonare