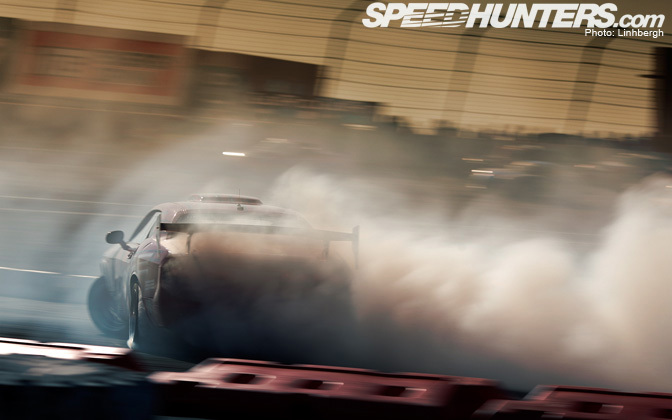 Irwindale is shaping up to be quite the event. Another sold out crowd is forecasted and a new champion will be crowned when the tire smoke all settles down.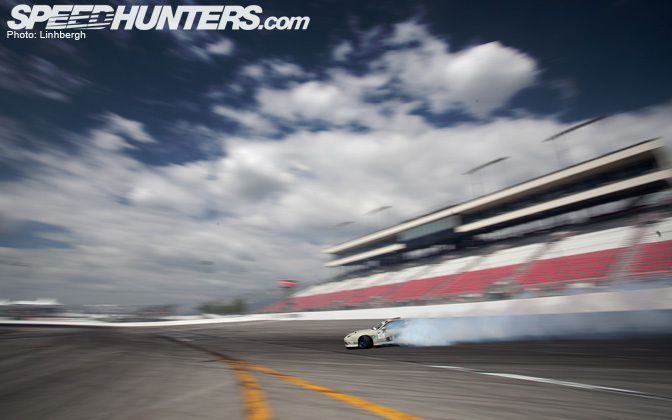 Nikolay Konstantinov was looking good during Thursday's practice and all of Friday, but suffered a pretty heavy crash during Friday evening's practice session. Let's hope he was able to get it all fixed for competition!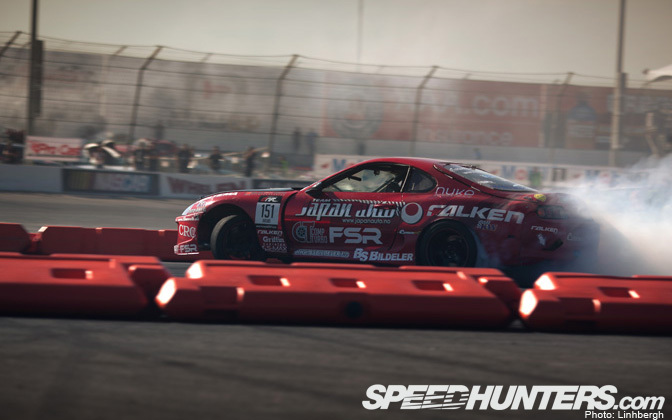 Irwindale has always been a smoke show and Fredric Aasbo and his Supra is definitely an efficient smoke machine!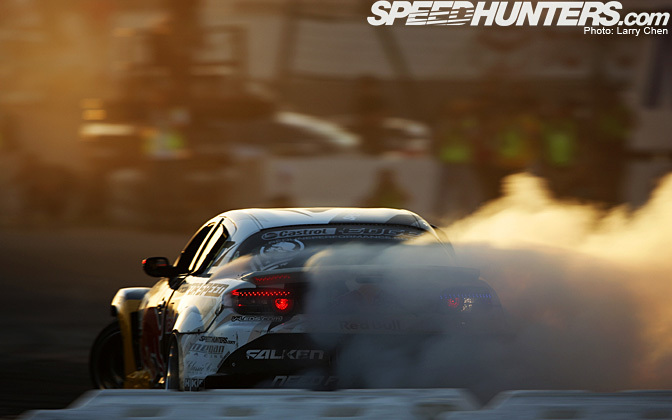 We'll end with this shot of Mad Mike's BADBUL, shot by Larry Chen. Larry jokingly mentioned to me: "Mad Mike Whiddet's RX-8 wouldn't be a very good submarine. But three rotor powered Mazda seems to work great as a drift car."
Yes Larry, it'll definitely not be a good submarine.
So, head on over to the desktops section to grab these wallpapers and be sure to watch the live stream of the final round of the 2010 Formula D season right here on Speedhunters.com! 
-Linhbergh