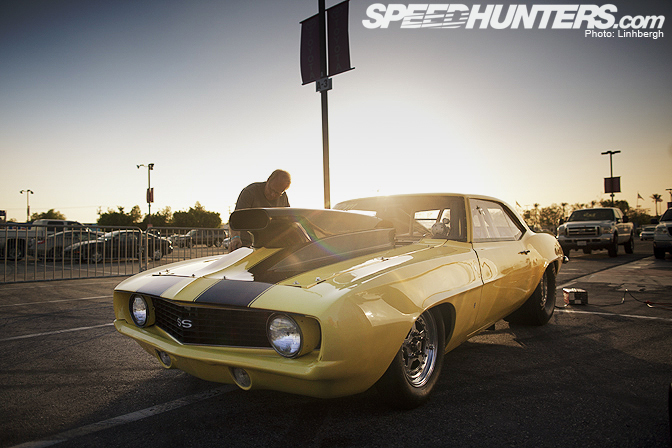 Out of the cars that came out to the Irwindale Thursday night drags, this Chevy Camaro is another that stuck out from the crowd.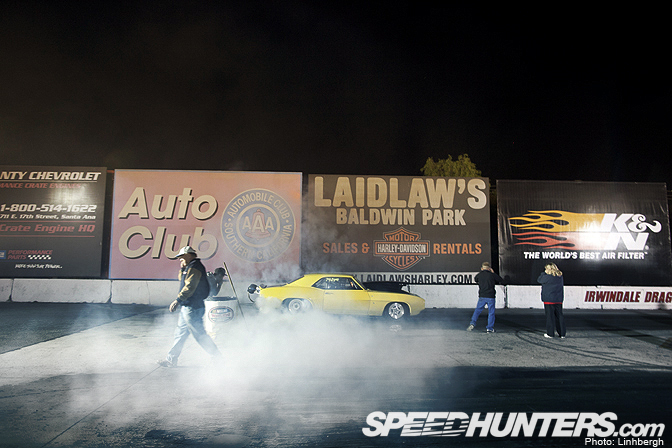 Even though the car looks like its still an original body '69 Camaro, there's been a lot of chassis work involved.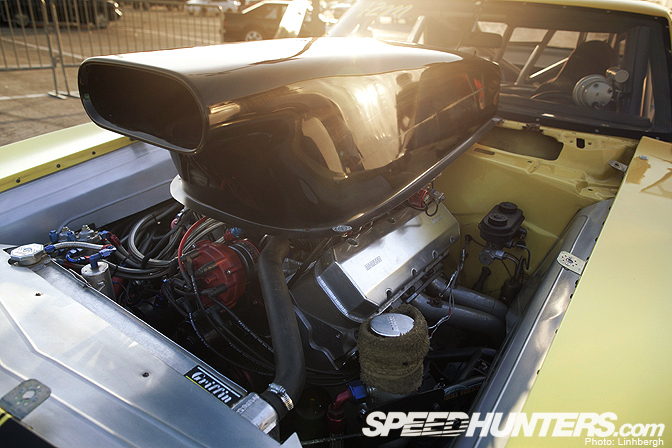 As, for the engine itself, its hard to tell what V8 exactly is lurking underneath when there's a giant scoop protruding at the top.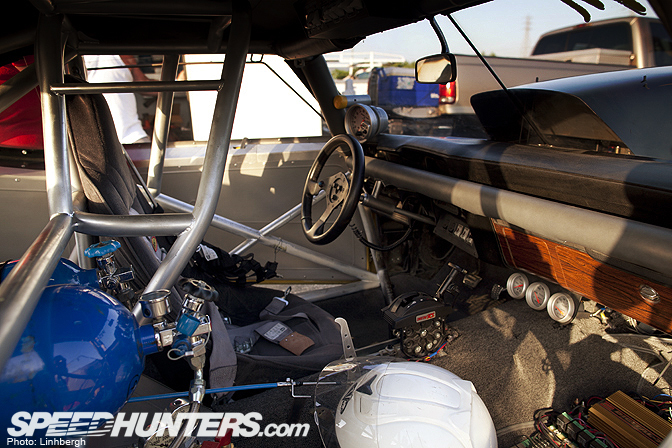 The office. I'm surprised to see that there's still some carpet in the interior AND wood panelling! Though, let's not forget to mention those two giant nitrous bottles.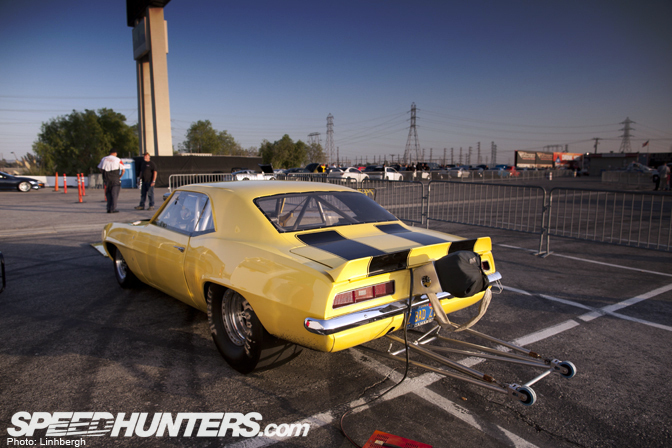 When you see a tubbed rear end, wheelie bar, and a parachute you know this car means serious business.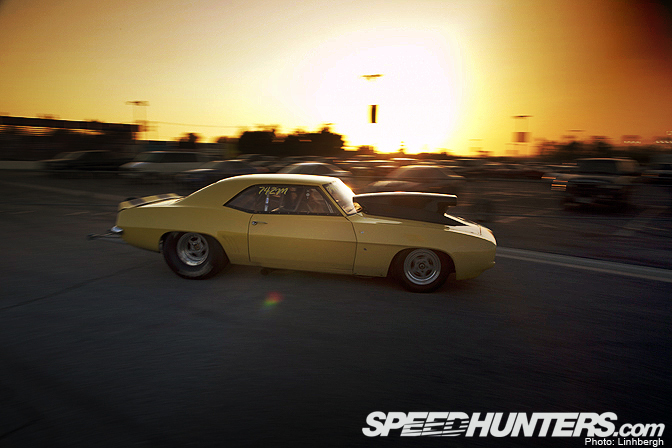 It's hard to deny that the Camaro looks amazing.
Now, just imagine being in the driver seat with this launching off the line. Say goodbye to your innards!
-Linhbergh