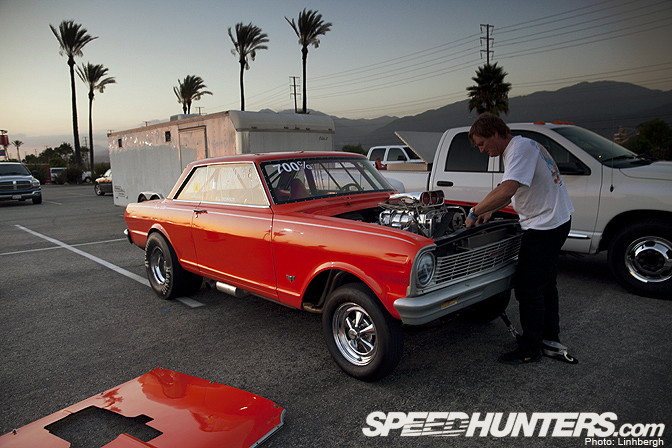 The shear number and variety of cars that come out to the Irwindale drag racing event, Thursday Night Thunder, on a weekday night is astounding. This first generation Chevy Nova, tuned in the gasser discipline, was a car that resonated with the both Mike Garrett and I as we walked the line to see that night's drag offerings.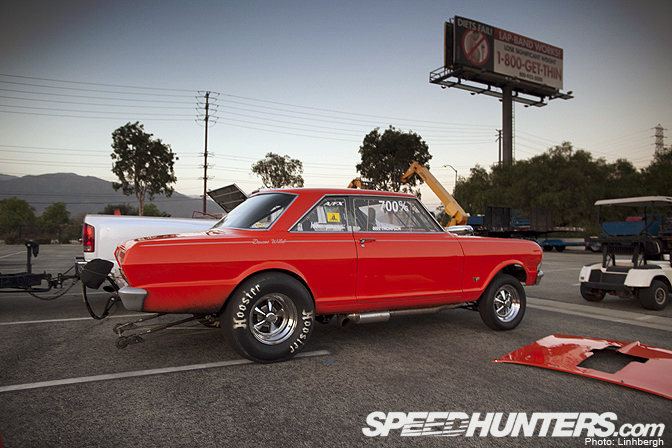 I have to admit that I was never a fan of the gasser look until just recently. They didn't make sense to me. Someone would purposely raise their car? BLASPHEMY. When I asked Mike why he loved gassers so much he put it simply: "Just look at the stance!" And it clicked. Stance really isn't about being low, its all about the overall package of looking mean and this Nova definitely looks mean.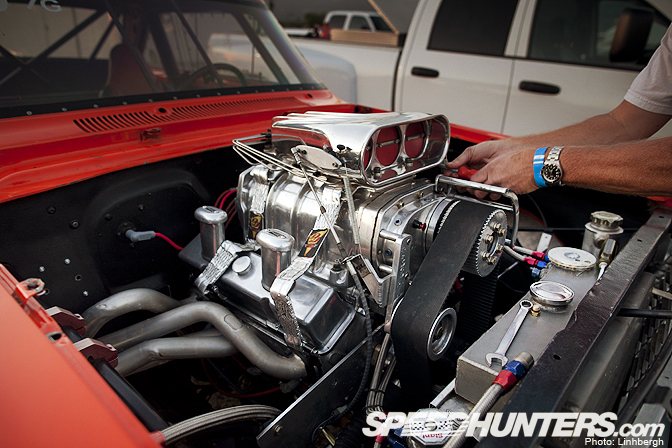 What sits up front is a big V8 with an equally big blower. Murcuh.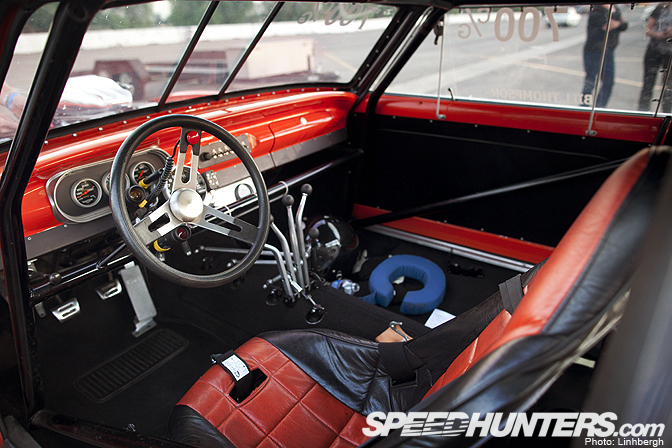 The interior of the car was as simple and purposeful as it gets. I just love the old gear selectors.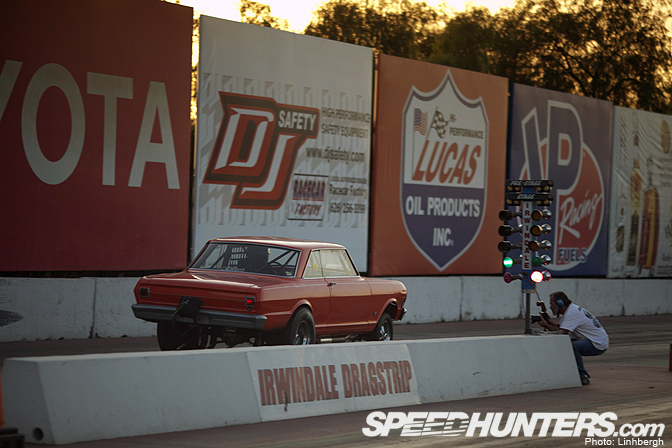 Looking mean standing at the lights.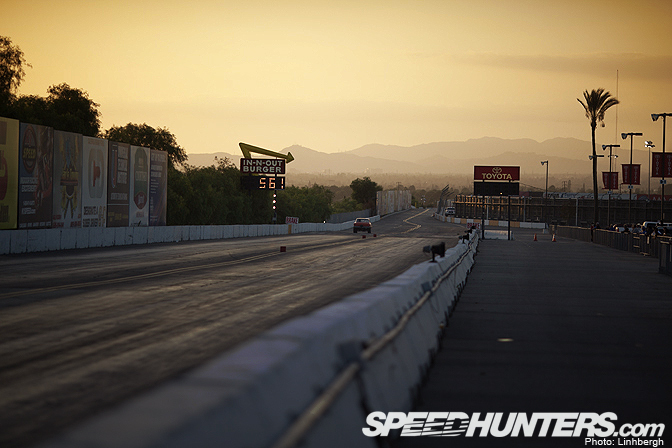 An 1/8th of a mile at 5.61. Not bad, dear gasser, not bad at all…. 
More to come from the Irwindale drag night!
-Linhbergh