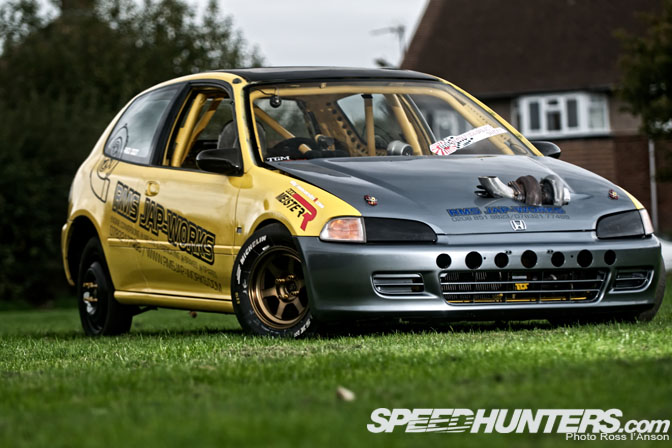 What I know about Drag racing you could easily write on the back of a postage stamp. My last experience of the 'strip' saw Radio One DJ Dave Lee-Travis piloting 'The Needle' at Santa Pod Raceway sometime in the late 70s. An expert I am not! So my idea of enormous engined pointy nosed monsters was blown away when I discovered the HKS Drag Series with it's front wheel drive class. A front wheel drive car … on a drag strip … huh, what's the point in that I thought. A meeting with Ray from RMS Jap-Works and a good look around his Civic opened my eyes to FWD drag racing.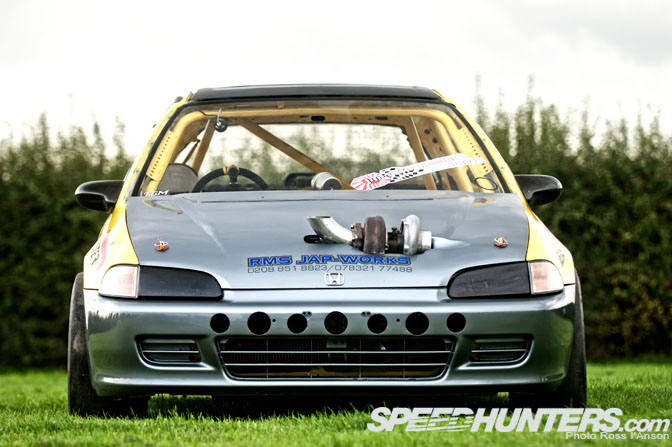 What we see here is RMS Jap-Works first foray into the world of drag racing. It is being built to run in the 2011 HKS Drag series and at present is 90% ready to roll.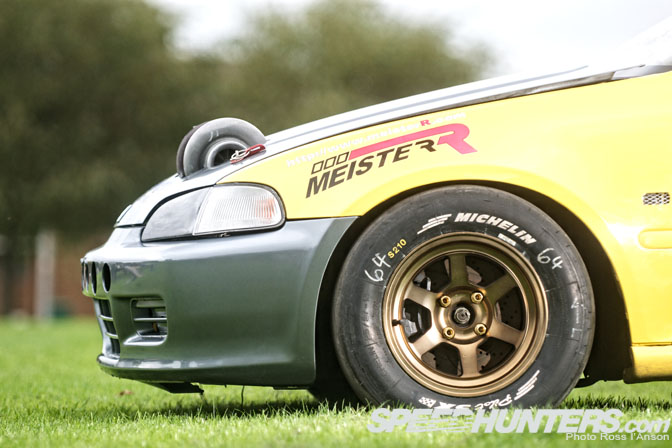 Big fat slicks sitting on V2 comp magnesium rims. Like a lot of this car, the wheels are not available in the UK and had to be ordered especially from America. The rear wheels were still somewhere over the Atlantic as we met up for the shoot.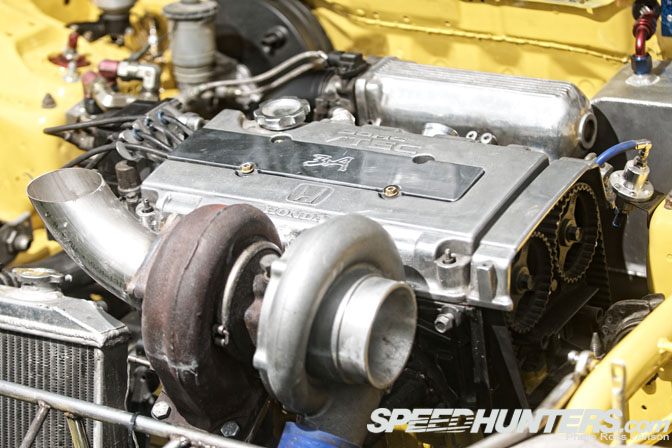 The 1.8 litre Intergra R block was sent over to Golden Eagle in San Dimas, California to be sleeved from 81mm to 88mm. Then assembled closer to home by HTS Brands Hatch, with ported and polished head and uprated cams.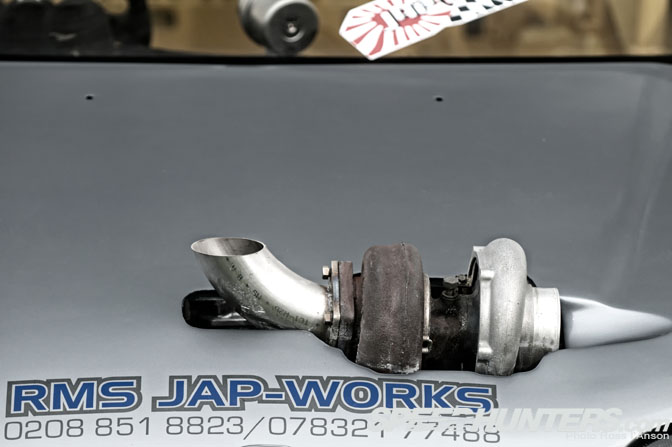 The final addition to the power plant is a T78 Greddy turbocharger protruding through the bonnet, Ray estimates 450 to 500 HP will be put through a standard Integra gearbox with uprated driveshafts.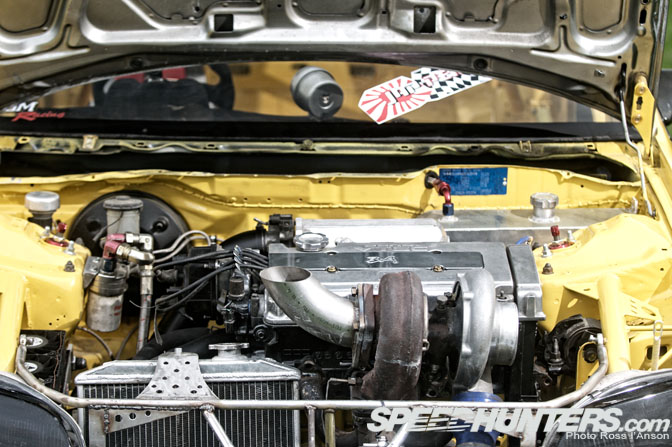 The much needed extra strengthening and bracing was all fabricated by RMS Jap-Works, as was the tiny alloy fuel tank in the top right of the engine bay. Fueling and sparks are all controlled through a Hondata S300 ECU again all sourced from across the pond.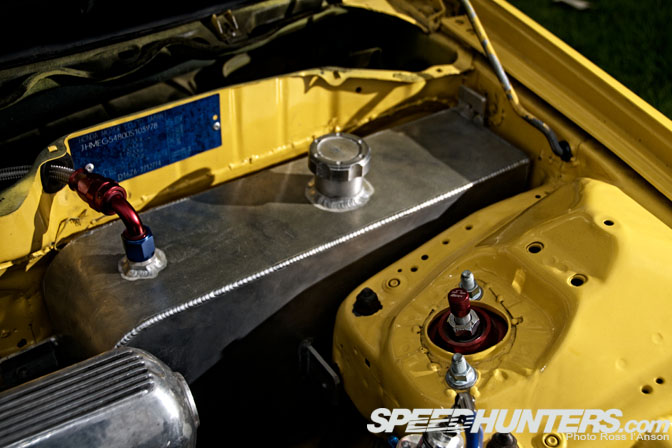 Suspension is all specialized drag spec Meister R items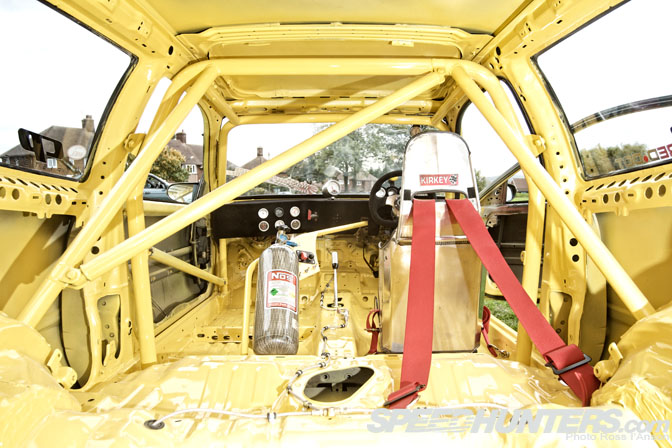 Rumour has it that JEEP is an acronym for 'Just Enough Essential Parts'. An ethos that has been applied to the interior of the RMS Civic. Extensive weight saving has been carried out, even down to the trick carbon fibre nitrous bottle delivering a 25HP shot at the flick of a switch.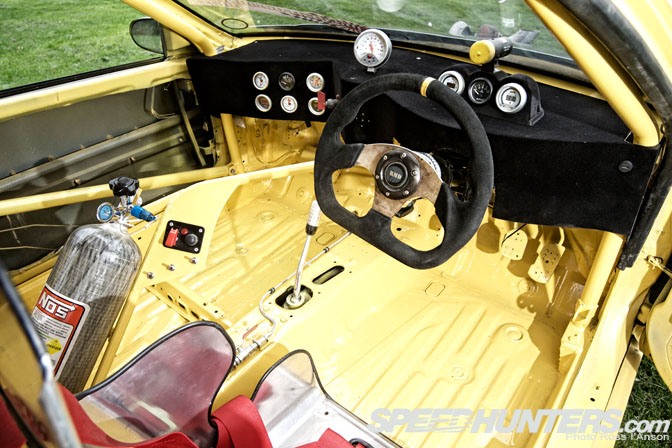 The minamilist dash was fabricated in-house by RMS Jap-Works and flocked by sponsor Flock-To-Us.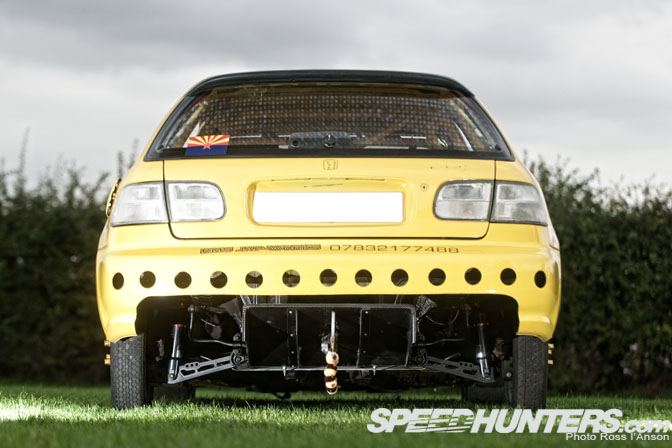 It's certainly going to be an interesting 2011 for RMS entering the relatively unknown world of drag racing. The car should be capable of achieving ten second 1/4's and this is Ray's bench mark time … to start with. From the little I know about drag racing Im sure the tenths will tumble as the drag racing bug takes hold.
-Ross