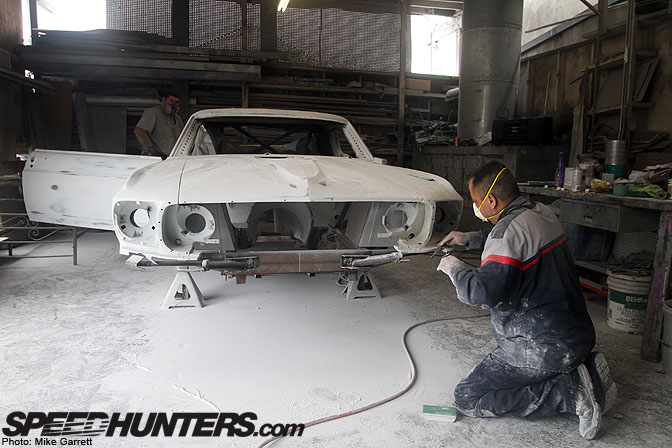 The RTR-X made its way over to Auto Explosion in Gardena, California for final body work and paint. This team was recommended to me by multiple people as "THE MEN" who would do an incredible job within the two week deadline we had for paint.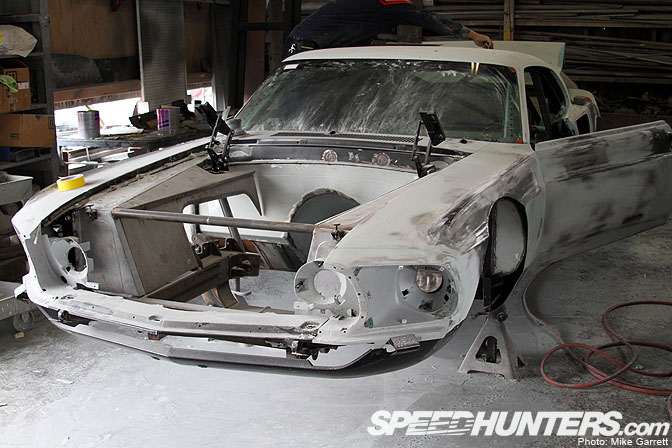 Incredible is nothing short of what we need the product to be.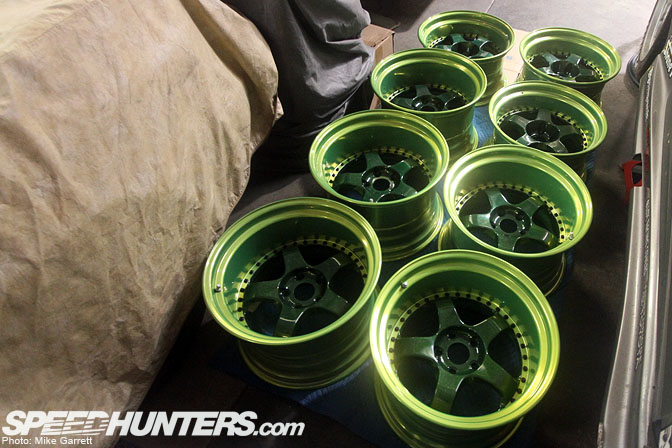 And due to all the custom metal work, the body men had their work cutout for them for sure.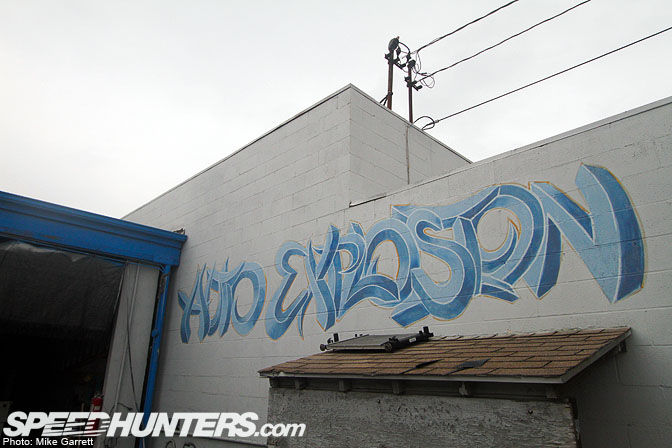 Estiban (the owner) and his son Damian are all about the project and I am happy to be working with them.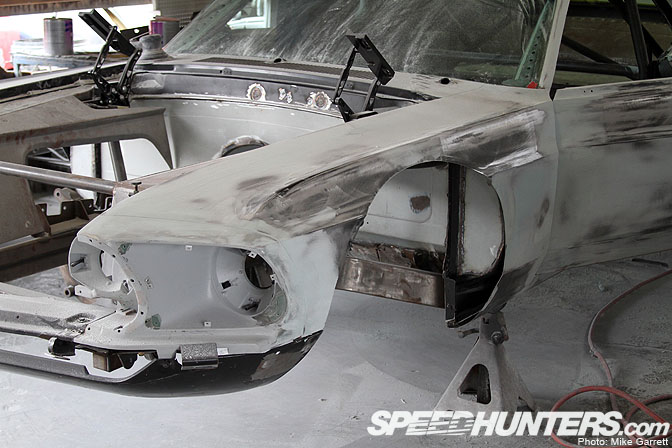 It's really challenging to get the details nailed from 3000 miles away, however, with the right team, good communication,and a kick-ass
photographer like Mike Garrett, we seem to be doing alright.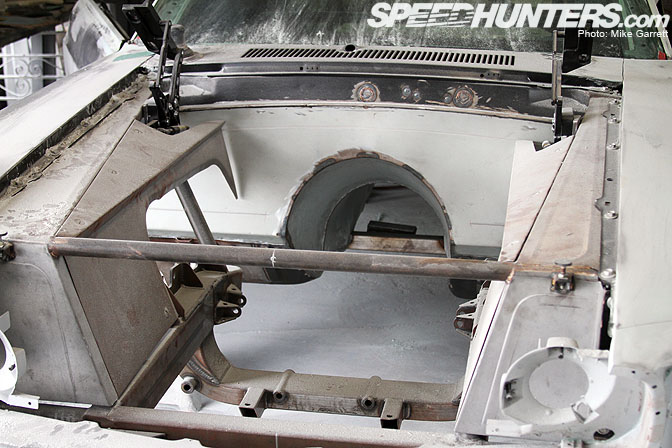 The RTR-X looks so sad and empty without its heart!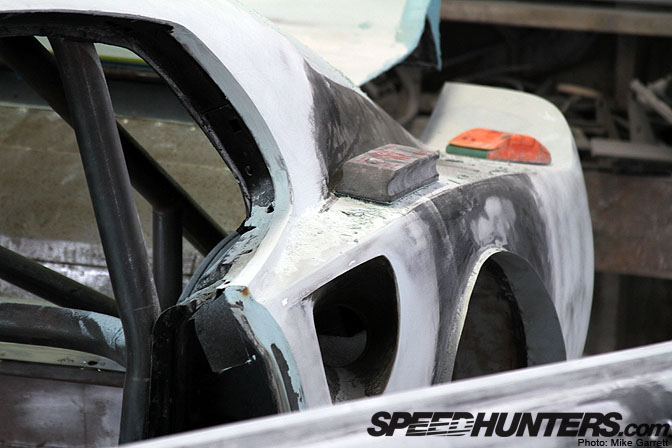 As you can see they are no joke here, everything is done meticulously and by hand for the most part. No corners have been cut!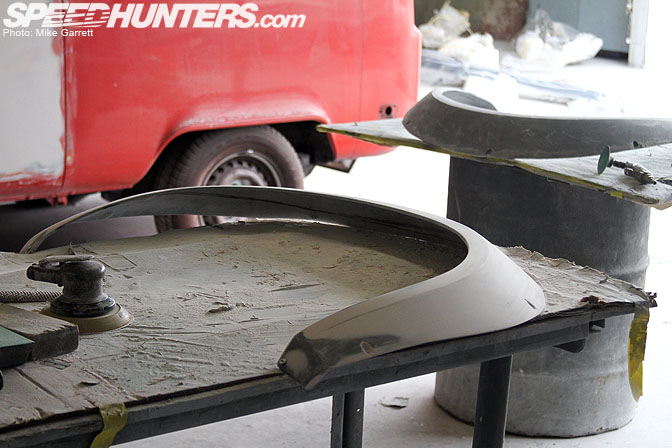 Smooooooth!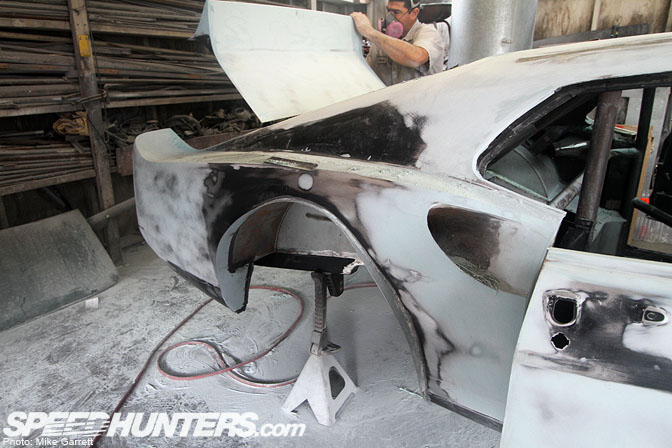 Stephan from BASF sent me a text after the first time he stopped in to
see the project and was very happy and impressed with the progress and
the overall quality of work. That sure is saying something from someone that
has been in the business for as long as he has!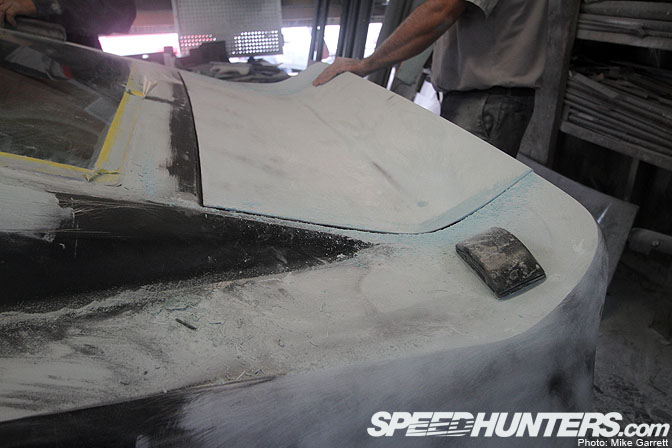 Smooth like a babies bottom!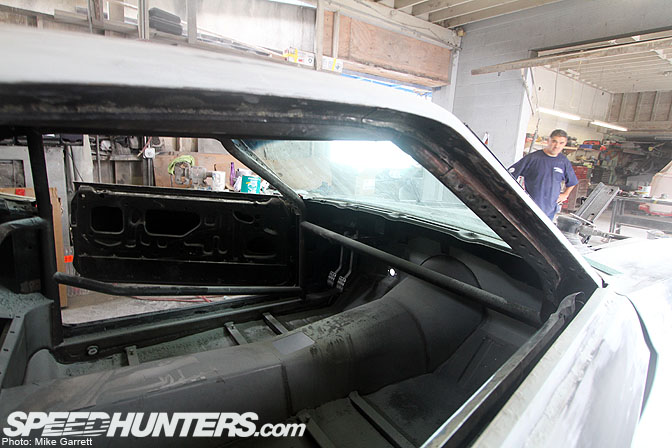 Estiban is admiring his teams' work.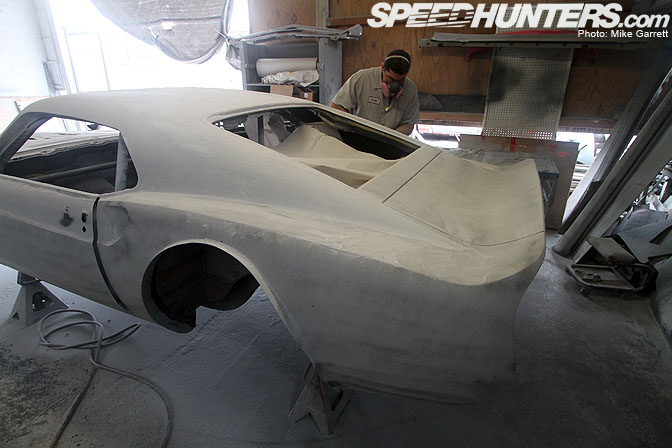 After about six days of making sure the body was perfect, the first coat of primer was laid.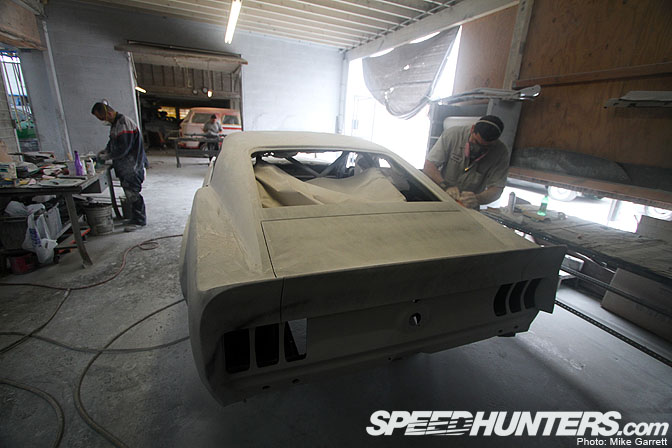 Then the team goes over it all again hand sanding every inch.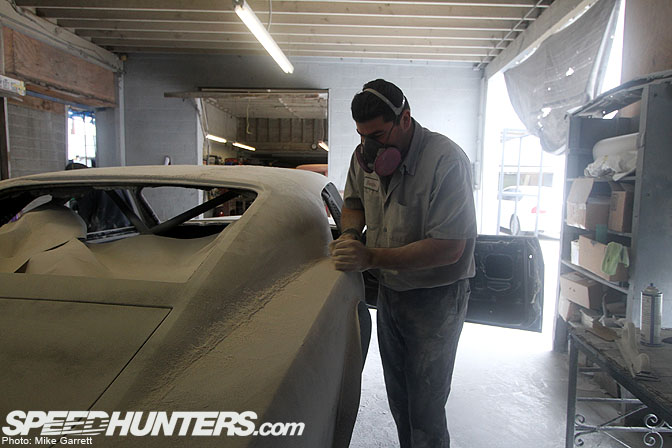 EVERY INCH!!!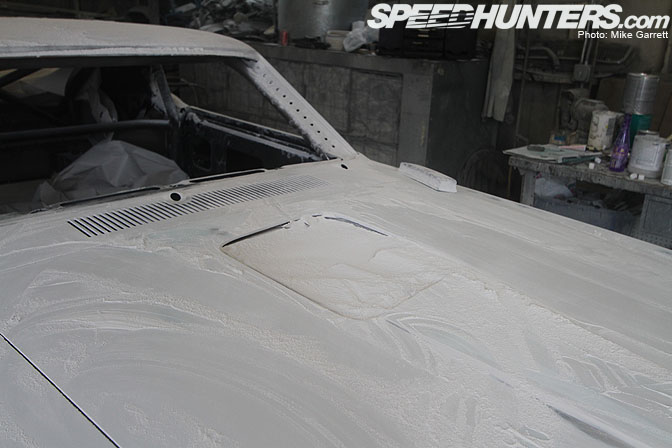 In the mean time back at the Bat Cave AKA Twins Turbo…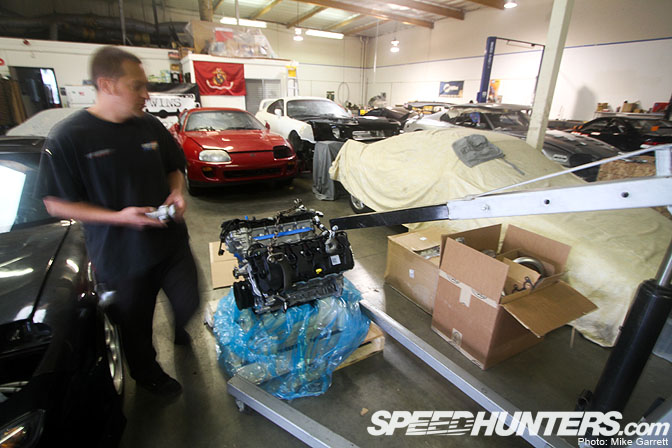 The Twins are getting everything prepped for final assembly.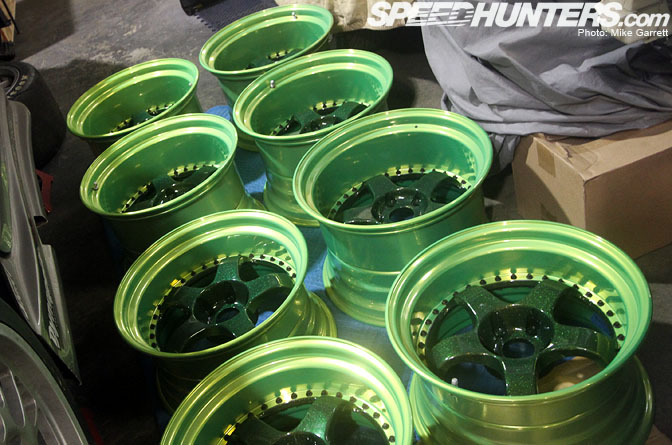 They built our Work Meisters after receiving them from Liquid Powder Coats in PA. I cannot wait to see the body
dumped on these! I am pumped on the scheme Ianded on for the wheels and to think a lot of people said it wouldn't work…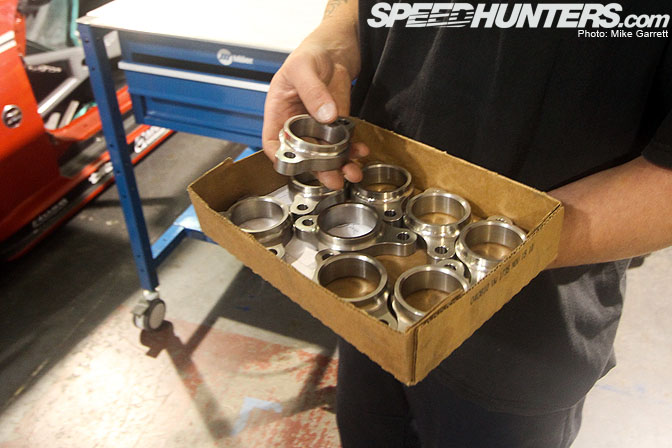 Koz is showing our custom header flanges he had made.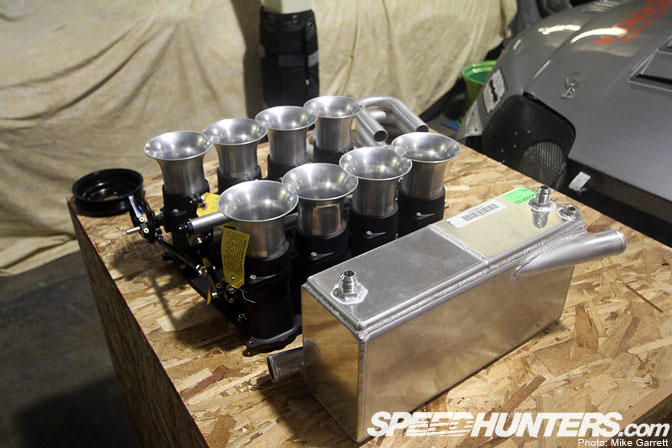 Our beautiful custom heat exchanger from the team at Griffin Radiators and of course the Kinsler ITB manifold. I swear I have turned into such a metal nerd; now I just need to continue learning how to work with it to make some stuff like this!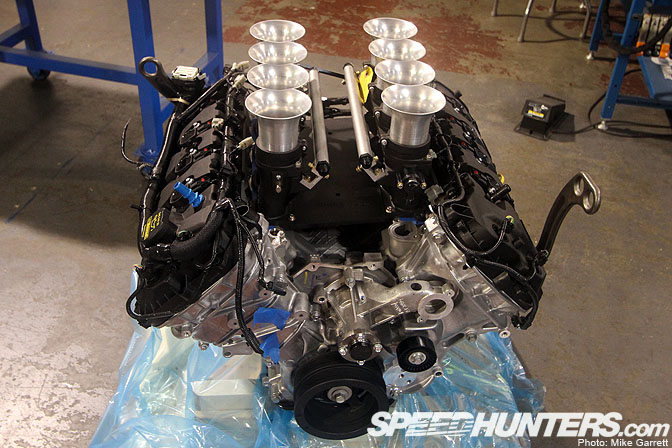 I am very excited for everyone to see this! you might say, "I have already seen that months ago." Well this is not the mockup engine my friends. This is the bad boy I have been waiting to tell you all about. This is the new Ford Racing Boss 302R crate engine (Kinsler ITB manifold not included).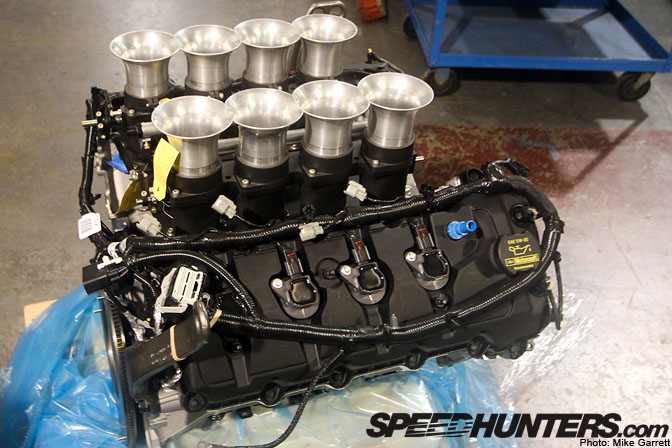 Out of the crate with the Ford Racing control pack, this beast offers about 440 HP, serious torque, and will rev to 8000RPM all day long with no problem. Impressive for just under $8000 if you ask me. I mean, up until now,  just heads for a Ford mod motor to rev to 8K would cost close to that. High-five to my friends at Ford Racing for making horsepower and RPM's affordable! The MoTeC crew will push the limits of tuning this thing with our MoTeC M800. I am hoping for some nice torque numbers and somewhere around 450-500 rwhp. Unfortunately at this point, we will have to wait until SEMA to spend the time needed on the dyno to ensure I can drive the RTR-X on the street and get nuts on the track with it!
SEMA… here we come!!!
- Vaughn Gittin Jr.