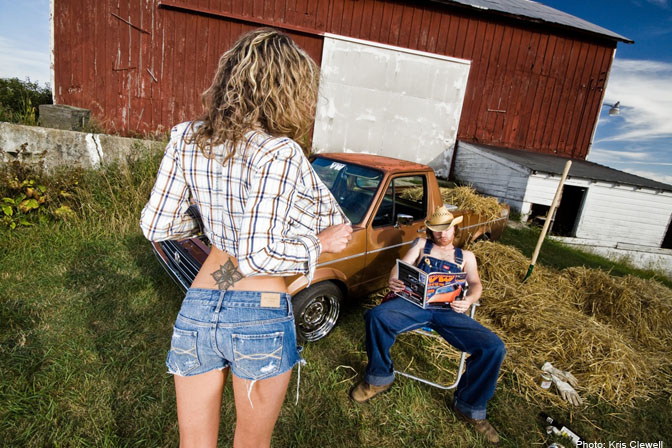 At the beginning of the month Rod asked me if I knew somebody to interview. The first name that popped into my head was that of Elliott Roberts, the editor at Performance VW. This is the magazine that keeps me coming back to the bookstore to see if the latest issue is already on the bookshelf. The layout and the writing together with the photos are top notch.
I met Elliott at the latest M.I.V.W event. It was very cool to see an editor that is in the middle of the scene. If anybody knows how the VW community works it would be Elliott. Let's see what he has to say …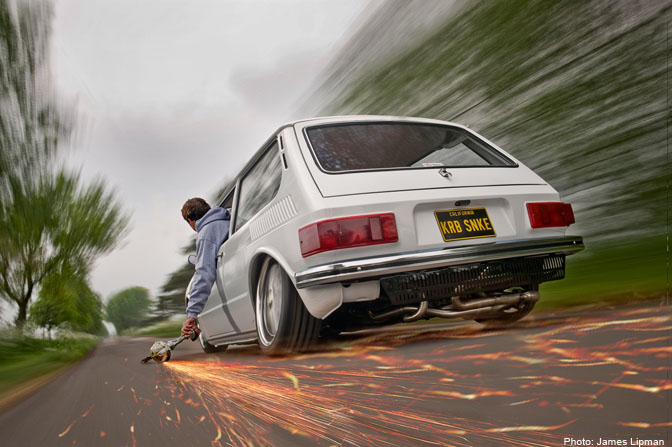 Speedhunters: What do you think about the air-cooled versus water-cooled debate?
Elliott Roberts: I think the majority of VW owners can appreciate a decent Dub no matter how it's engine is cooled. Okay, so the majority will feel stronger about one camp or the other, but in general any rivalry or competitiveness is usually friendly and positive. Personally, I like air-cooled VWs to look at but the idea of owning one sends shivers down my spine. My parents used to have a bay window camper that we took all over Europe, from Le Mans to Monaco. It had bags of character but was unreliable and cost a fortune to keep on the road. It's a debate that very few people get into because there is no right or wrong answer. It's all down to your own personal taste.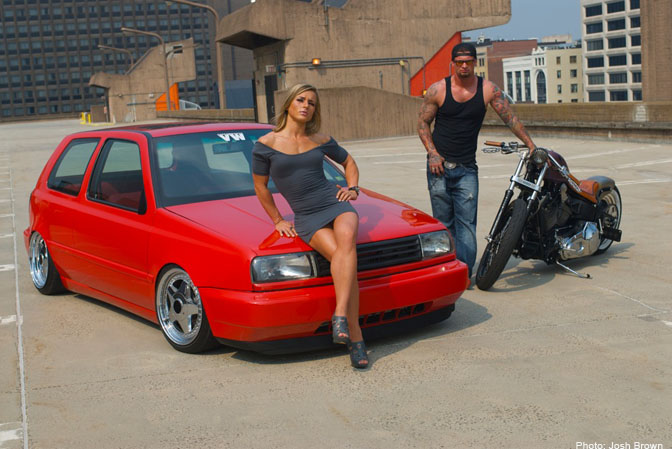 Speedhunters: And which one is better?
Elliott Roberts: Like I said, that's down to an individual's own personal taste I guess. Hang on, I said I wouldn't sit on the fence here. Obviously it's water-cooled! We have the old-skool stuff but also some amazing Nu Wave metal to take care of daily driver duties. It doesn't get any better than that. If air-cooled was that good then surely VW would still be producing them today. Come on, even Porsche has jumped ship after all these years. A friend of mine had a Beetle back in the day and spent a fortune trying to make it faster, more reliable and better looking. He gave up in the end and bought an Audi, while I bought a Mk1 Golf GTI!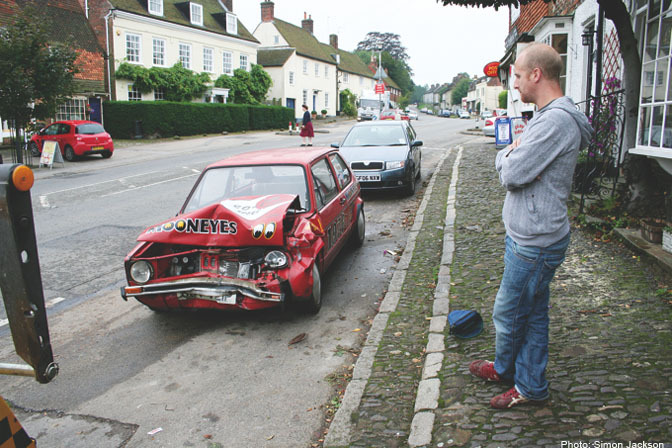 Speedhunters: Which scene do you prefer?
Elliott Roberts: Naturally I'm going to say the water-cooled VW scene because nothing else I've ever seen comes close to matching it for new ideas, styles, feel good factor and freakin' awesome cars. And before you ask, we publish a string of specialist car magazines at Unity so I've seen how things work on the other side. I was part of the modified Ford scene for years. I loved the cars but the people were just too geeky.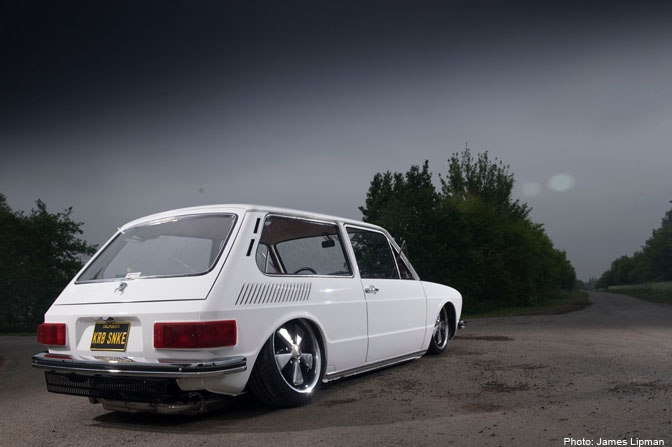 You can't really knock the air-cooled scene, every time I've been to an air-cooled show I've had a blast. Those guys certainly know how to party and have a good time. We've recently started featuring the odd air-cooled Dub again (PVW used to feature one air-cooled VW a month back in the early days) and mixing with the chaps from Type 2 Detectives (one of the UK's highest regarded air-cooled tuners) has been great. We talked them into attending the Edition 38 show last year (the UK's largest water-cooled meet) and putting their cars on our stand. In some less friendly scenes they'd get lynched for pulling a stunt like that, but not at E38. In fact they stole the show (quite literally), taking home best of show for their Brasilia project.
Despite what some might think from the outside looking in, the water-cooled VW scene isn't just about big buck show cars, politics, bright wheels and skinny jeans. There's far more to it than that.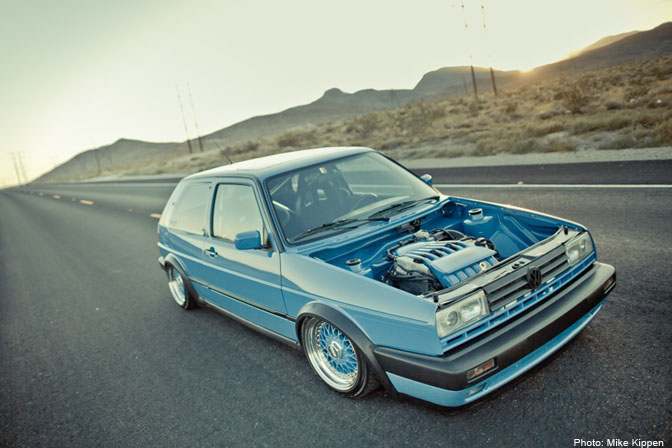 Speedhunters: There is always a fierce competition between the UK, Holland, Germany and other countries who build the best car. Which country is on top of their game?
Elliott Roberts: I think you've been surfing too many forums. First things first, I've never found it to be fiercely competitive from one country to the other. I'd say the global scene is quite friendly, with most people giving props to countries other than the one they reside in.
I think the fierce competition usually starts on home soil, with people chasing trophies and getting frustrated if they don't win. That's one of the few negatives to come from any popular scene. It's amazing the amount of people that say they aren't bothered about winning prizes when actually they are. I've never been into the whole show car thing. I got into VWs because they were fast, fun and reliable. Personally I've always preferred a car built on a tight budget that isn't much to look at but goes like stink. I sometimes feel a bit of a hypocrite featuring so many pretty show cars when I'm more into driving them. I can appreciate them, I guess. Again, nice to look at, wouldn't want to own one (despite having just built one). Sometimes I think people forget that they're just VWs at the end of the day (did I just say that?).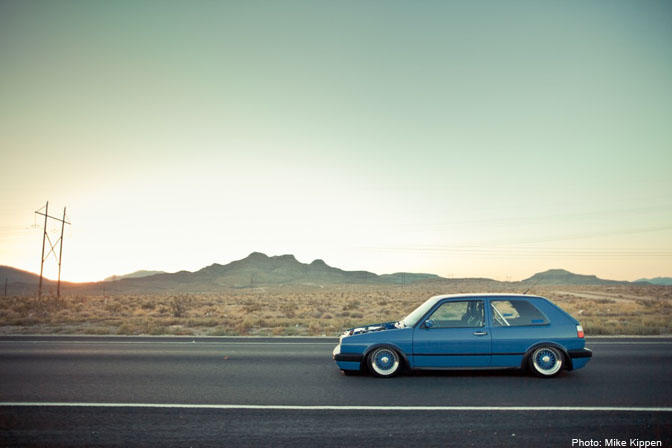 As for scenes that lead the way, we have some nice, well-built show cars in the UK but there are far too may people trying to conform. In mainland Europe I think the Dutch have probably been the most consistent at producing a quality Dub over the years, but in my opinion it's the US that's smashing things right now. The American's seem to have the right outlook and are still having fun with their cars, rather than taking them too seriously. The creativity and style game is amazing over there and the cars all have big power too. If it's all round complete Performance VW's you're after then you'd better hop on a jet stateside to see for yourself.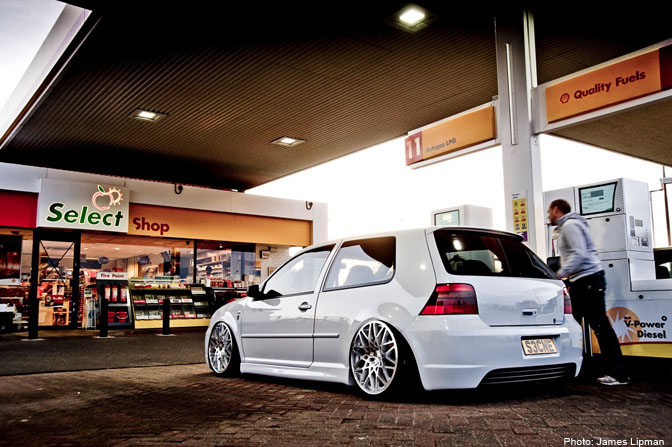 The global scene is growing all the time now though. We're planning an International themed issue soon, as we've got cars surfacing from all over the place, like Croatia, Italy, Japan and the Czech Republic.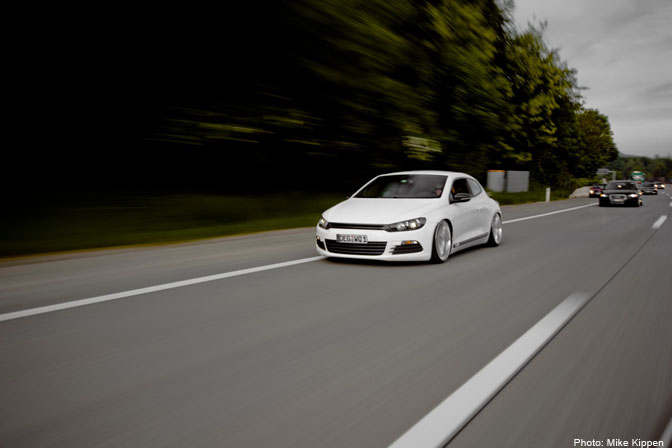 Speedhunters: Do you have a personal favorite car that has been featured in PVW?
Elliott Roberts: That's a really tough call. There have been some really amazing cars over the years. There have been some very pretty cars too but personally I've always favored the true performance VWs. Heading to Sweden back in 2000 to bag the world exclusive on Dahlback Racing's 900+bhp Mk4 Golf (PVW 6/00) was probably the most memorable shoot, but if I had to say my favourite car then it would be Roy Koenen's twin-charged Mk4 (PVW 11/08). Running both a supercharger and turbocharger (managed by no less than three ECUs), a tailor-made four-wheel drive system and road/race interior the car was absolutely mind blowing. To see the thing in action and hear the sound it made in motion was something else. Something I won't forget in a hurry. They don't tick any more boxes than that car.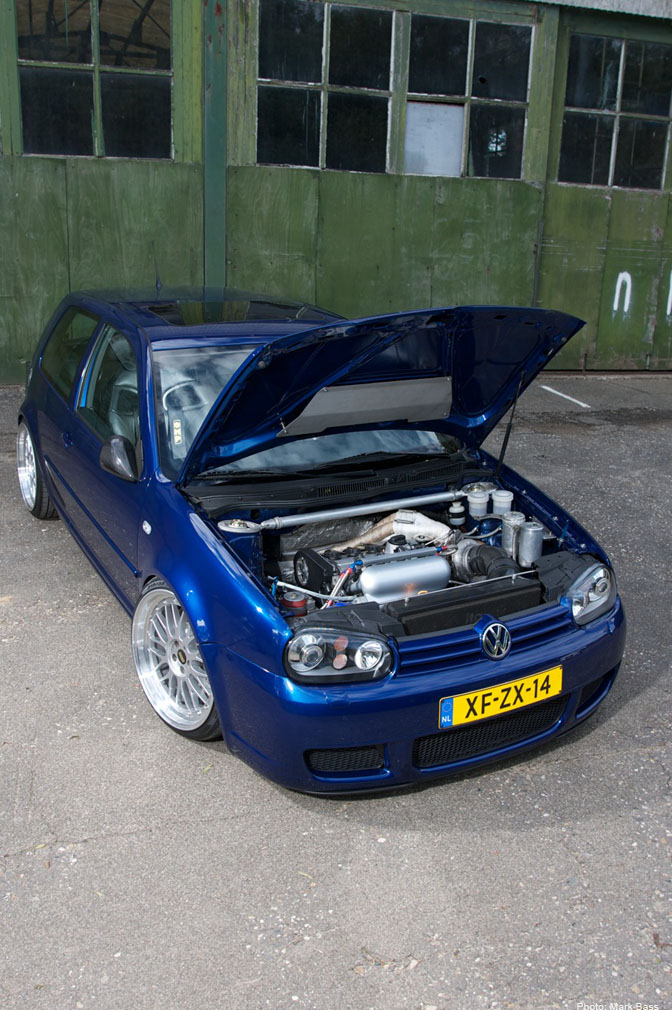 Speedhunters: What are the biggest trends going to be for 2011?
Elliott Roberts: Come on, we produce the magazine, we don't make the rules. If I had to guess (and it would be a guess) I'd say subtle bodykits (arch extensions) will make a comeback (but then I would say that having just built a car with a kit) along with more high-end air-ride kits (on big power modern cars), more retro-modern style wheels (larger diameter remakes of classic designs) from the likes of Rotiform, Compomotive, 1552v2 etc. I think the bright wheels and interior retrims will die out and be replaced by more neutral or earth colours. A lot of people are getting fed up with owning shows cars, too, so we may see more genuine performance VWs being produced to a similar motorsport standard but with the intention of being used. I know, can you imagine? There will also no doubt be more super rare OEM+ parts being unearthed, with the obligatory scene tax being added by those selling them.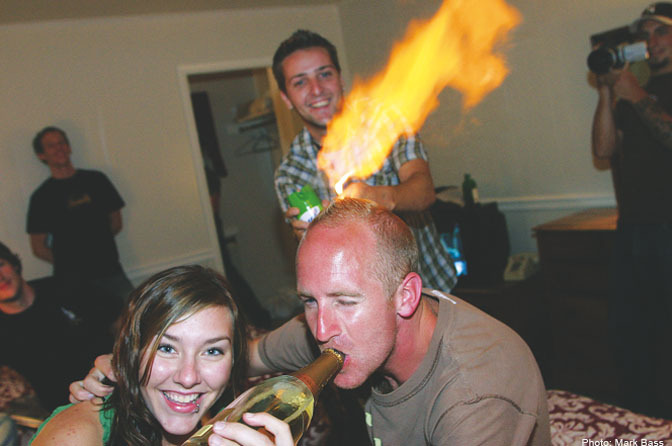 Speedhunters: How long have you been the editor for PVW?
Elliott Roberts: Since March 2004, but I've been a staffer for nearly 12 years.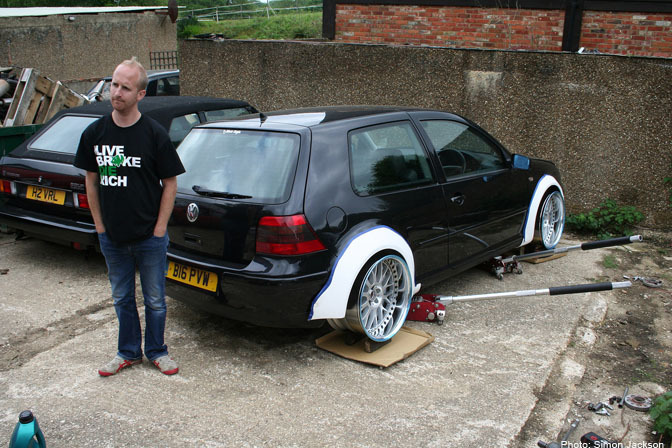 Speedhunters: How much has changed since the beginning?
Elliott Roberts: A lot has changed but one thing that has always remained and that's the magazine's individual style and personality. We like to think it's got a heart and a soul. Without that it becomes lifeless and disposable, a bit like the internet. We try to produce a magazine each month that people want to hold on to and go back to time after time for inspiration or reference. In my opinion that's the difference between a print publication and an online magazine. A lot of mainstream mags have fallen by the way side or lost readers because they've got no soul and all their content can be found online. There's nostalgia and history with PVW that is rarely found elsewhere.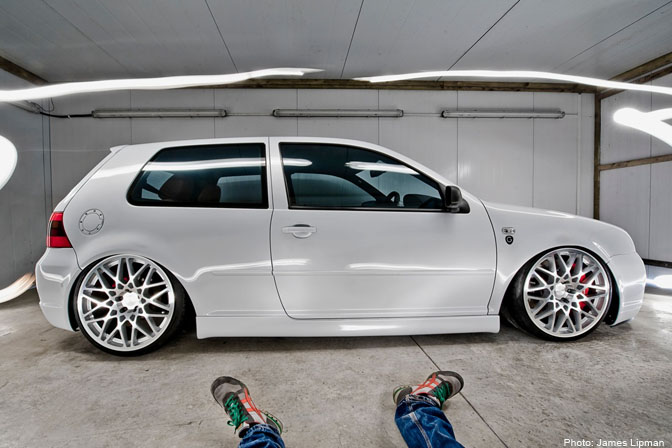 Speedhunters: Could you make a brief description about how a magazine comes to life every month?
Elliott Roberts: Brief, hey? The first thing we do each month is produce a flatplan, which is basically a blueprint if you like, of the magazine you're about to produce. This lists every page and shows which is for editorial use and which will be adverts. Once we know which cars are going in to a particular issue we can then arrange photo shoots and also which jobs will be written in house or freelanced out (there are only two of us on the full-time editorial team). Going out on shoots can be a mission; finding locations is getting harder (with so many health and safety issues etc) and even interviewing people, because the builds are getting so comprehensive the stories are much longer.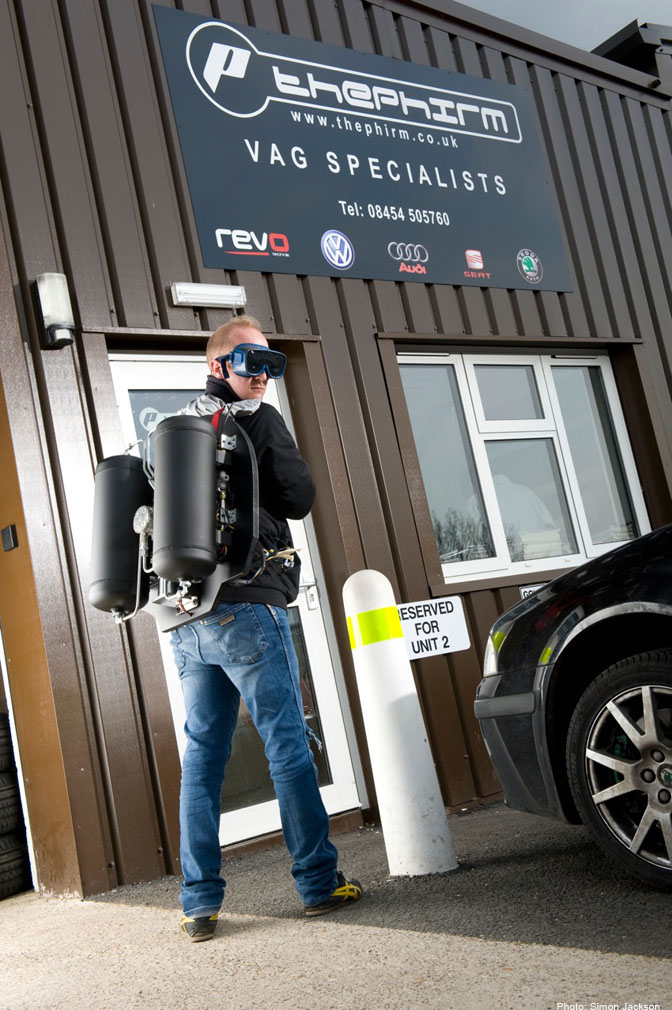 Because the scene is stronger than ever and there are so many strong cars we hold a lot of shoots on file, which means we can plan issues a long way in advance. For example, I have the next four-five cover cars either on file or the shoots arranged already. Back in the day, this time of year, when the shows were over, we'd been struggling to find cover material. These days, virtually all our feature cars are cover worthy.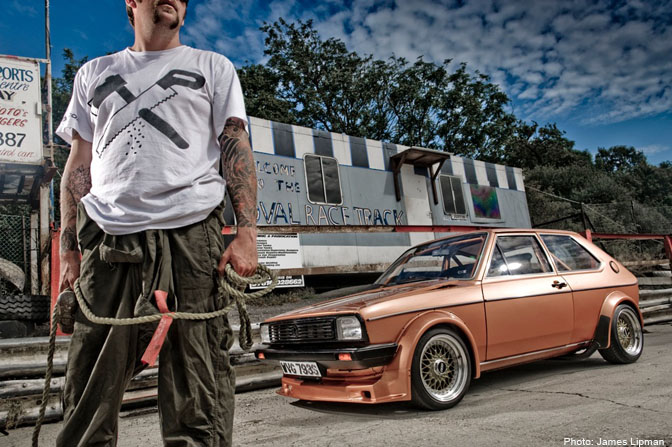 Once a feature is photographed and written we then select the photos we wish to use in the feature and hand these in with the copy to our design department. These days I spend more time going through a layout with our designers than ever; selecting which shots we use on which page, which font to use and generally how each feature will look. Our readers are obviously a style conscious bunch, so the feature has to look as good as it reads. That's important. It always makes me laugh when people think we have a large budget because the magazine looks glossy and the photos are nice. We actually produce it on a shoestring but just give 110% when putting it together.
Choosing the right shot is important, because the car needs to look good. It needs to be sitting/parked right and also people like to see detailed shots of the important stuff, not irrelevant details like stock door mirrors or tailpipes. Designers may choose a shot because it's sharp but the car looks average where sometimes a slightly soft shot will work better because the car looks its best. We insist on using photographers that have a genuine interest about the cars they're shooting (you'd be surprised how many don't), which always helps.
Once the feature is designed our team of sub editors will cut the copy to fit the layout and check for any mistakes or typos. While they're doing this our repro team manipulates the images to make sure they are consistent and will do any retouching work that's needed. We then read a final proof and finally check the layouts in PDF format to approve them for print. Then the vicious cycle starts over again…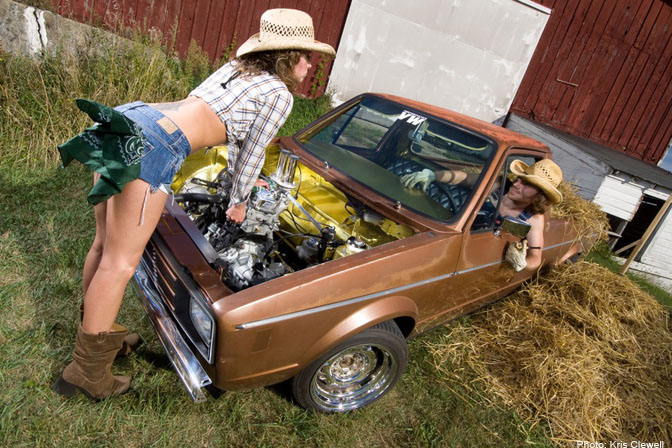 Speedhunters: What are the criteria to be on the cover of PVW?
Elliott Roberts: Good question and one we get asked on a weekly basis. It's hard to pin point exactly what it takes, impossible, even! A lot of people say we only feature chequebook (big buck) cars, which is rubbish. Okay, having a load of money to build a car certainly helps but it's by no means essential or your ticket to the cover slot. Money doesn't buy taste after all. Sometimes it's the cheap cars, built on a real tight budget that appeal far more. We like originality and out-of-the-box thinking. That's what makes the scene so diverse and gives the magazine such an eclectic mix of cars. Coming up with something unique that stands out but doesn't look like crap is harder than it sounds (Was that too much of a swerve?).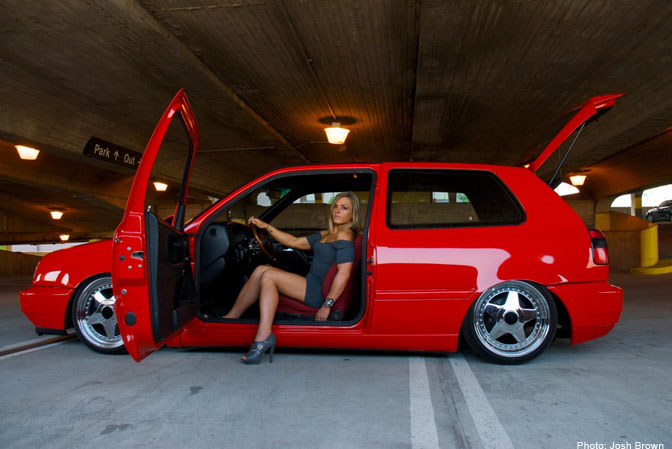 Speedhunters: We don't see any Volkswagens in the drifting scene, what are your thoughts on Drifting in general?
Elliott Roberts: I love the whole drifting thing. I think it's great to watch but not so good in terms of magazine coverage because it all looks a bit samey, unless there's video footage and even that can get a bit repetitive after a while. It's a common misconception that the VW scene is all about styling and not performance. Don't you believe it, there are some seriously big power cars out there now that can hold their own both on the circuit and the quarter mile!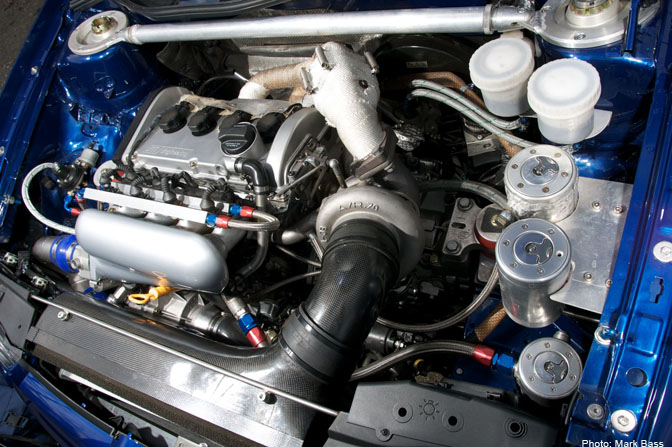 It's a shame VW don't produce a current car in rear wheel drive. I started out my modifying days in a number of Mk2 Escorts, so know all about going sideway (and occasionally backwards). These days I'm much more happy to stick with front or four-wheel drive. It can be almost as much fun and is a lot safer, especially when you have as little talent behind the wheel as I do. I have just bought an 80s Porsche 928 though, so all's not lost… yet!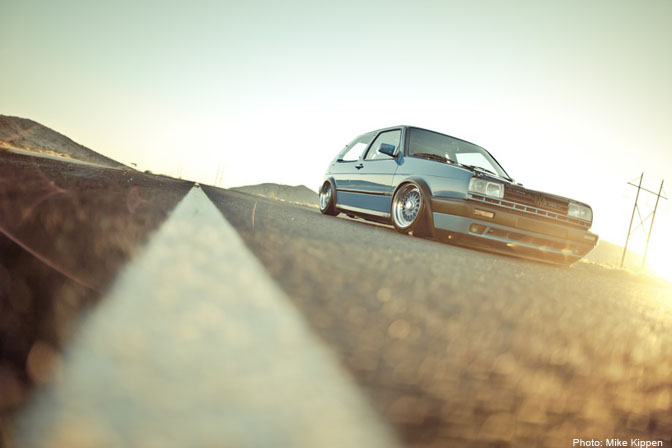 Speedhunters: PVW seems to be growing steadily while other magazines are having more and more trouble keeping their readers. Is it because of the VW scene? That keeps innovating and giving you guys more than enough material to feature?
Elliott Roberts: I like to think we (PVW) have inspired people over the years and in turn there have been more people turned on to the global scene. We always try to feature cars from around the globe. It doesn't matter where they're from, so long as they're cool. I'm not saying the magazine is totally responsible for the rise of modified VWs, as that would be silly and big headed. I'm not denying it either… Ha.
Despite what some might think we don't take ourselves too seriously and have become pretty thick skinned over the years. The mag is on a high right now but we need to keep it that way. It surprises people when I say I don't personally like every car we feature. If I did then the magazine would only appeal to a small number of people.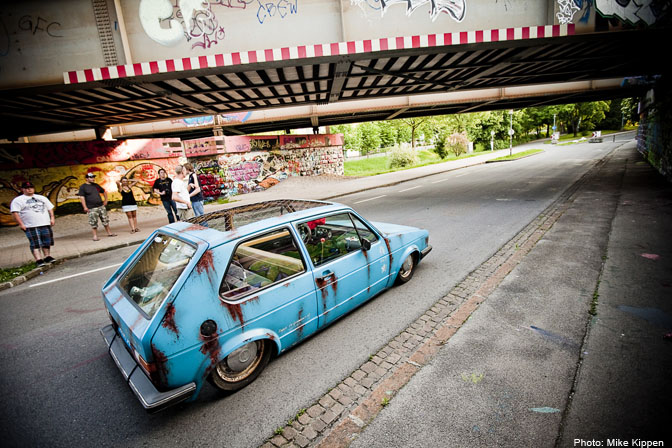 Speedhunters: What do you think of the rise of the blog and websites like Speedhunters?
Elliott Roberts: I think there are a lot of disposable sites around, especially where blogs are concerned. Reading the same regurgitated crap just bores me to tears. A few, such as Speedhunters, that feature their own original material will be around for years to come while the disposable blogs will fall by the way side. If you can rise above the hate and just sift through the crap then forums can be unrivaled for input and helpful information. Did I mention I run my own forum?
Speedhunters: No You did not but I know where to find it, Wheel-Whores.com
I like to thank all the great photographers for donating their pictures and of course Elliott Roberts himself for his time in between a hectic schedule.
-Jeroen Willemsen