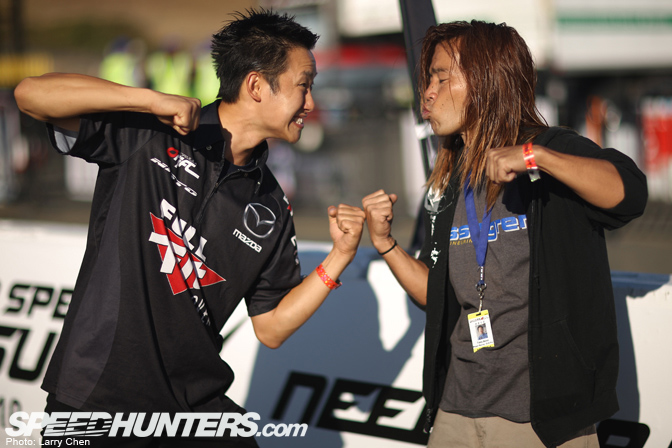 I did something I have never done before at a Formula D event, I arrived early. Recently, I have been focusing on capturing the personalities behind the wheel and behind the event. I have been achieving this by snapping away knowing well that I am invisible to the world because my subjects are always focused on the event itself. But since I arrived two hours before will call opened, I was the only photographer walking the paddock. This gave me the chance to chat with the men and women behind the scene while capturing their morning routine through my lens.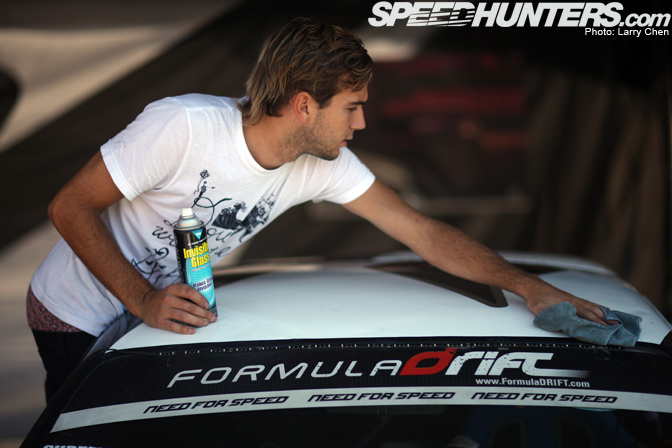 Team Need For Speed Driver Matt Powers detailing his car.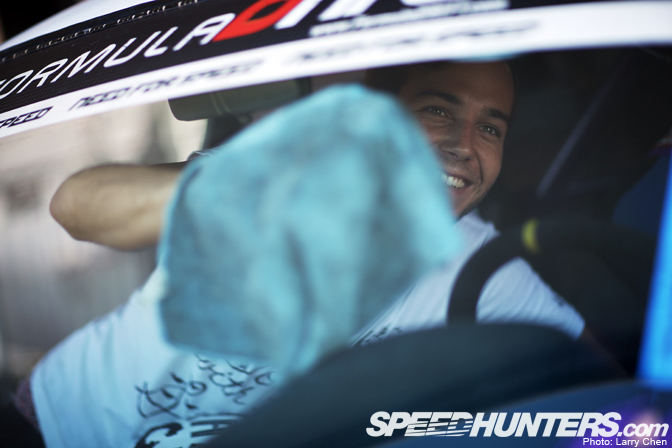 When I got my first car I would never wash it myself because I lived in an apartment. So, I always went to my friend's house. His mom always laughed at the fact that I loved washing my car so often. She told me that when she was younger her parents forced her to wash her car and she hated it. I never asked, but I'm guessing she didn't really like her first car. I loved my first car even though was a Nissan Maxima. I feel like those race car drivers, who get their hands in every nook and cranny and who care more to have a close personal relationship with their car. Kind of like what I had with my first car. Race cars that compete in Formula D get photographed thousands of times every event and they need to look great.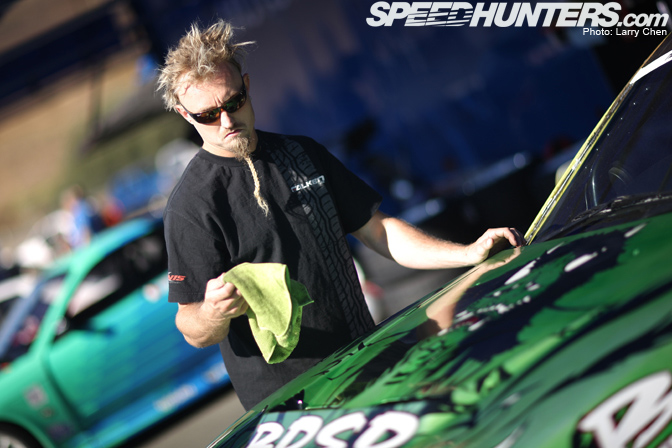 Team Falken driver, Ross Petty, details his personal S15 brought over in pieces from Japan.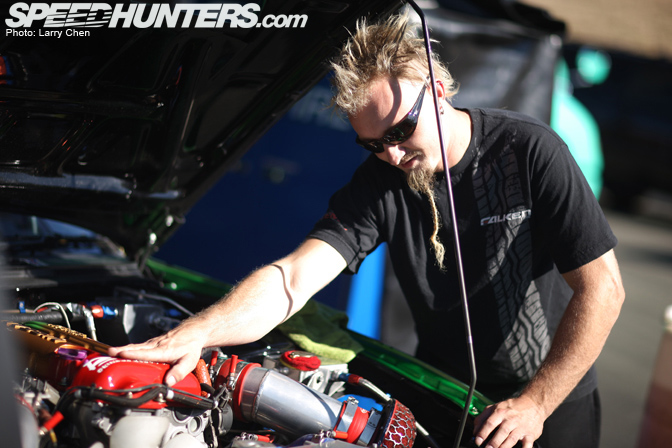 Ross says, "please be good to me," while giving his SR24DET a pep talk before practice.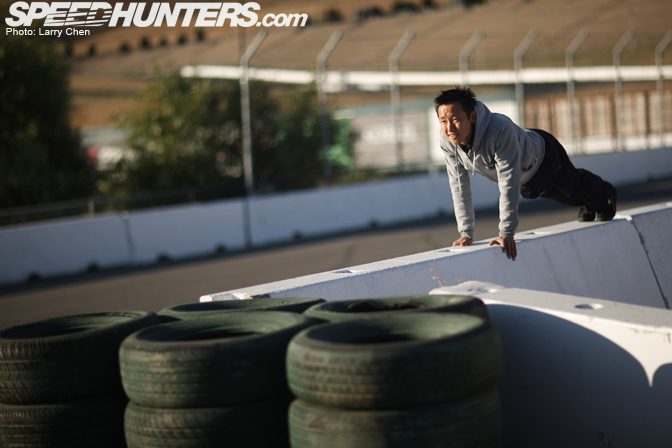 Joon Maeng, of Bergenholtz Racing, does his morning push-ups. He asked me to join him to start my morning. So, I did. Apparently, I don't get enough arm exercise from lugging my camera equipment around.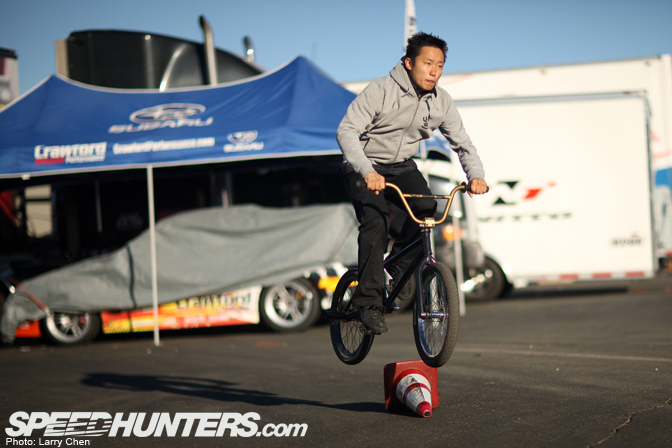 Joon practices his bunny hop after riding around on the track with his bike.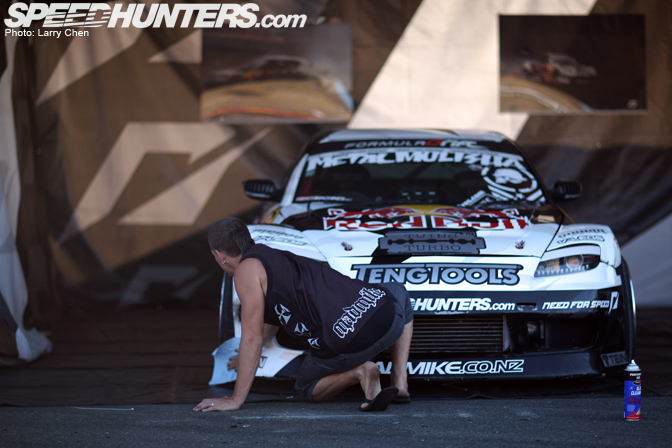 Team Need for Speed driver, Mad Mike Whiddett, details his RX-8.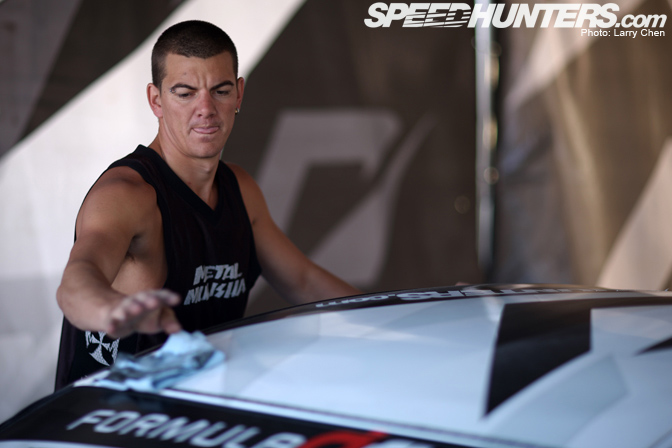 Mad Mike looks like he's about to spit shine his roof.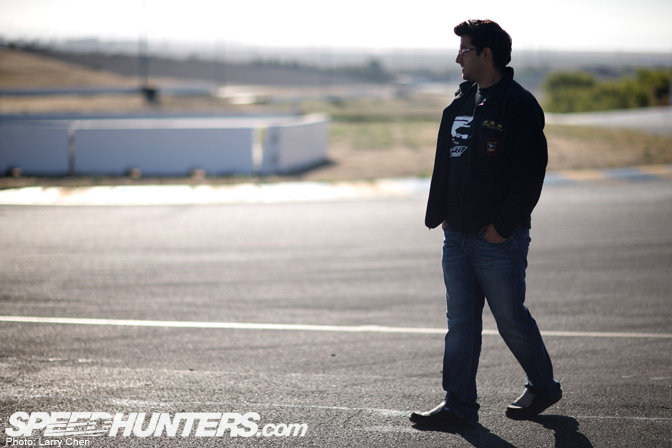 Mike Essa, of GSR Auto Sport, walks the track before practice. Unfortunately, motor issues lead to him not running at all.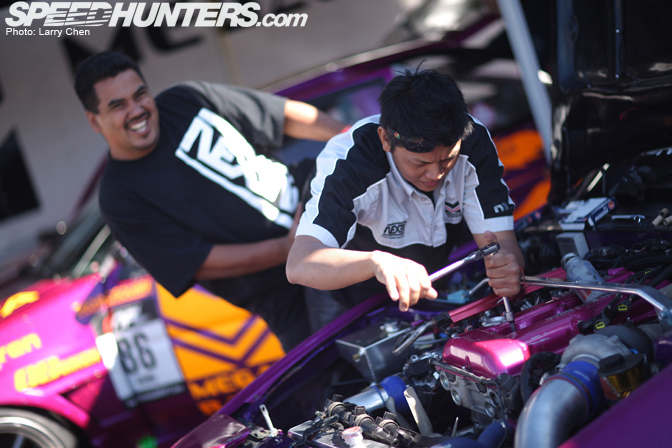 Cyrus Martinez, of Megan Racing, changes his spark plugs before practice.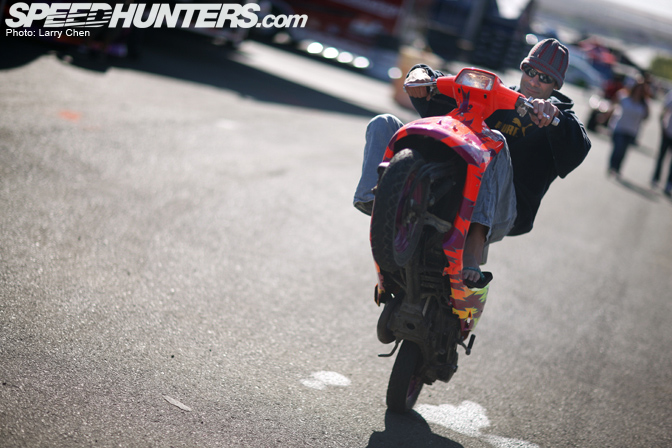 Alex Pfeiffer, of Tanaka Racing, does not use human powered means of transportation for his morning exercises.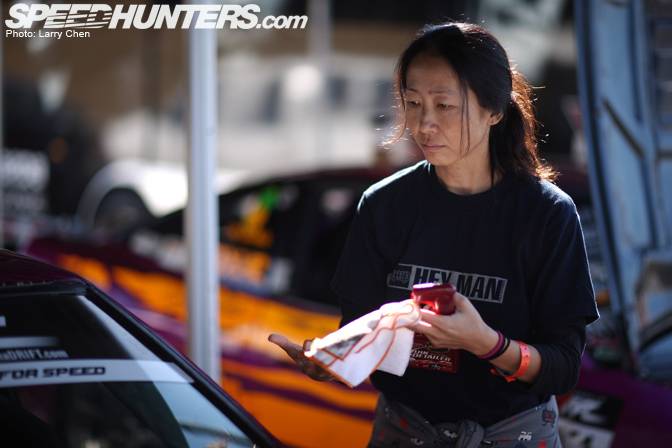 Yoshie Shuyama helps her injured husband and Megan Racing driver, Taka Aono, to detail his AE86.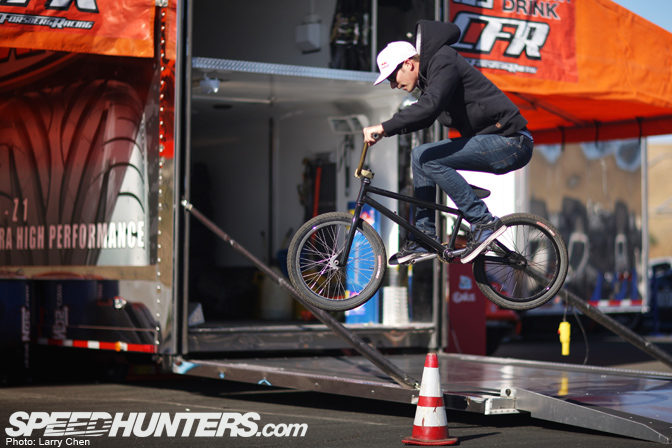 Gardella Racing driver, Ryan Tuerck, is known for his BMX abilities. Seems like the perfect morning exercise.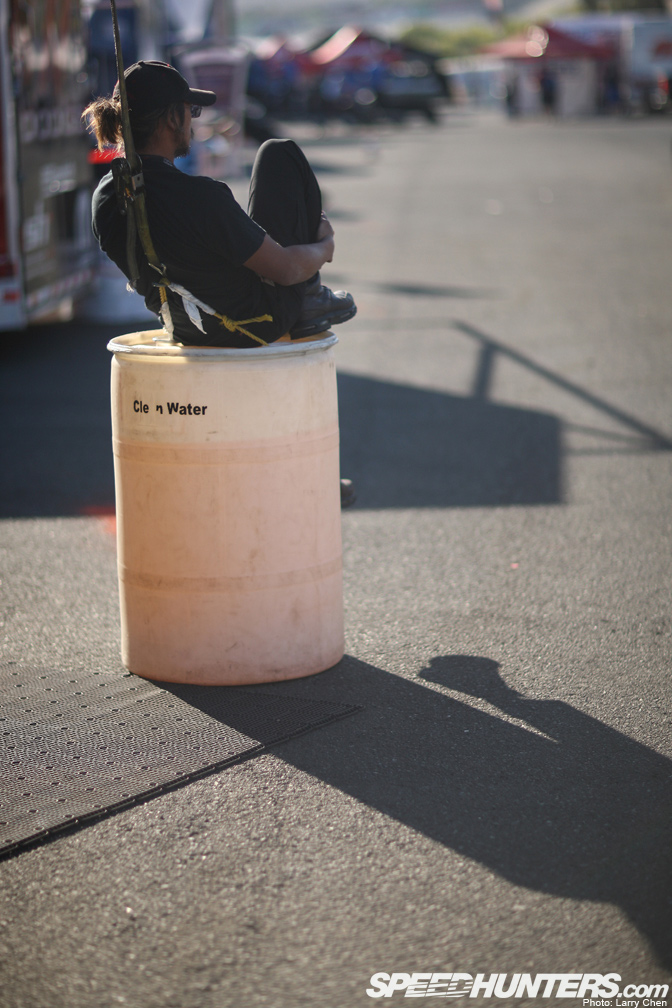 Ron Bergenholtz enjoys the view before getting back to work.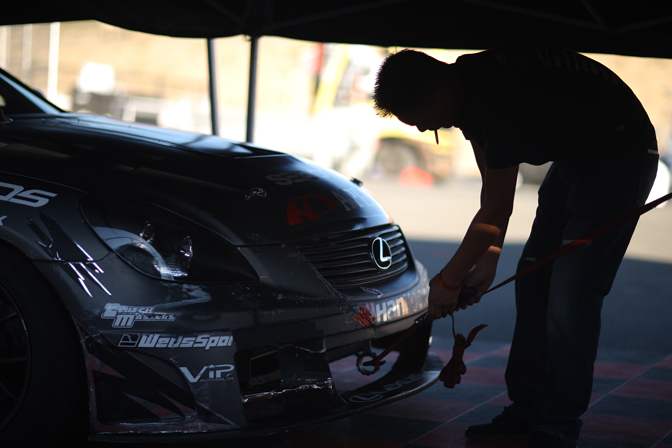 Jason Kim enjoys a morning cigarette while getting the Apexi SC430 ready for practice.
During the event the public needs the drivers attention. Whether it be signing autographs or taking photos with fans. Having one on one time with my friends without taking them away from their fans was fun.
I think I might just wake up early again for the next event….
-Larry Chen