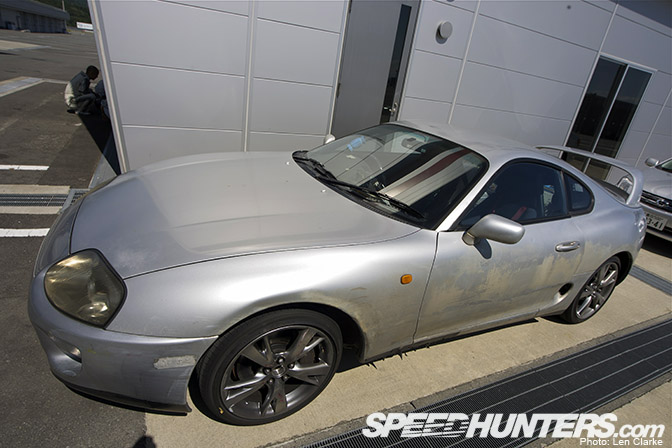 Hello all, this one's a little different…On the Gazoo Racing day out at Fuji Speedway on Friday, a number of us remarked on a fleet of six Supra JZA80s driving down the main straight while we were tucking into our bento lunches.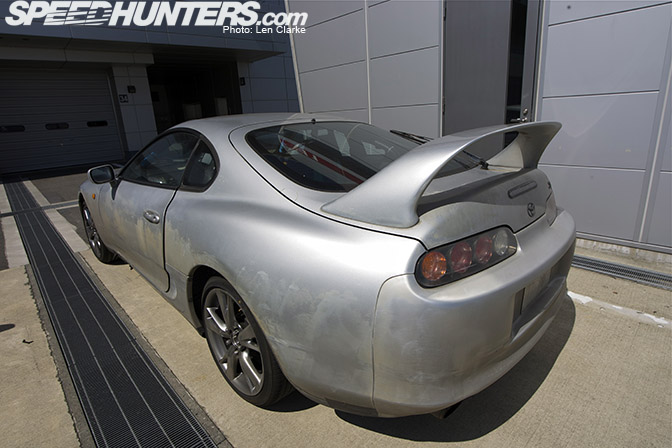 The cars were all conspicuously old and very worn looking, at least on the surface – each appearing to have covered an extraordinary amount of mileage – I'm talking a million klicks-type of levels here. The cars were obviously well-used test mules. But what were they being used for (at least on this occasion….).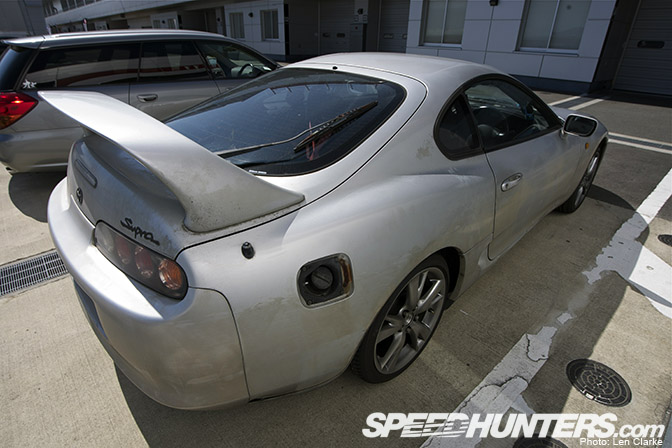 As well as all machines running identical (and obviously totally up-to-date) wheel/tyre packages, they conspicuously had their fuel filler caps removed – I suppose for convenience. Hmmm.
But just as quickly as they had appeared, they were gone. It was only an hour or so later that I spotted them again, this time running once more in perfect formation (the gap between each car exactly three lengths as they plodded round) on one of the testing areas at the lower end of the sprawling facility.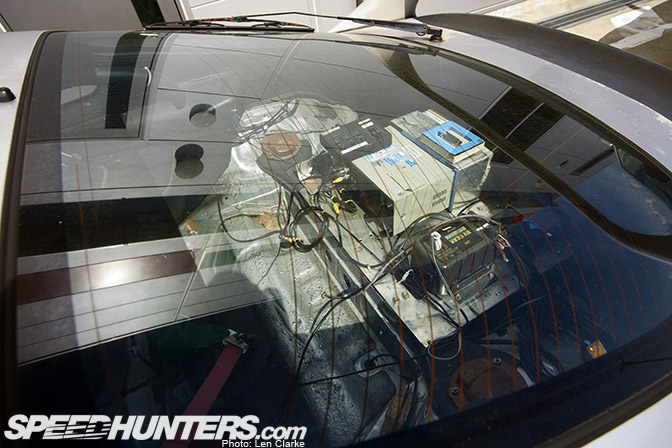 All cars had full roll cages and a complete complement of safety devices. Just by chance I later spotted one of them up in the paddock and took these few snaps. As well as the other obvious 'mule' traits, there was this multitude of transponders and sensors in the rear hatch of this lone example. My interest was piqued!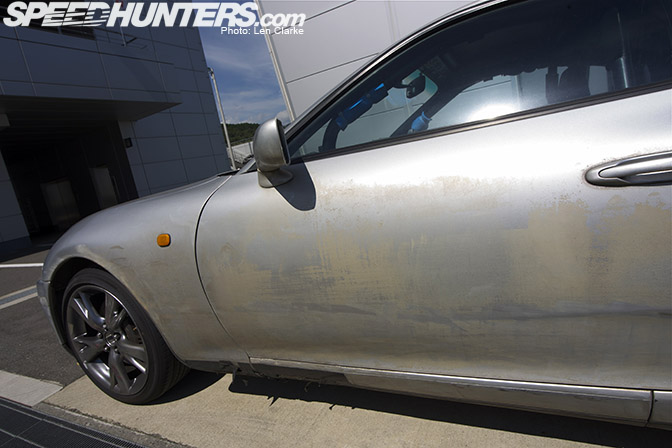 While they are not overtly interesting until one considers what the cars might be getting used for: test mules for the FT86 concept is what one learned scribe opined – and I think he might be right! That's not just patina on the door folks – I rubbed and scrubbed, and it's deeper than the surface – who knows what these cars have been through. (And what great things they're developing in our midst….)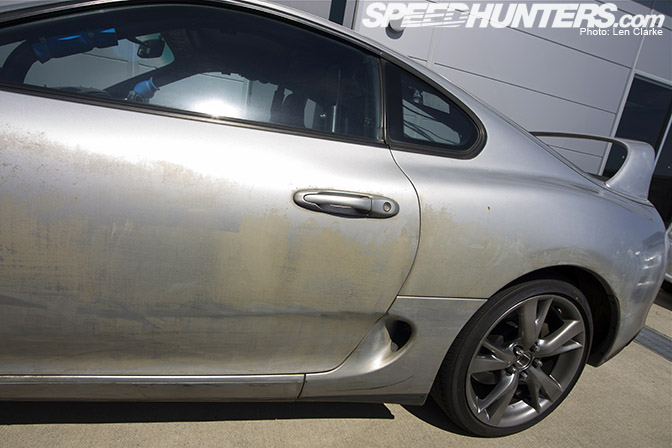 One can never be too sure of course (anyone I asked was ultra tight-lipped), but it's nice to imagine what they might be up to. FT86 development tests sounds most interesting…what do you think?
 – Len Clarke