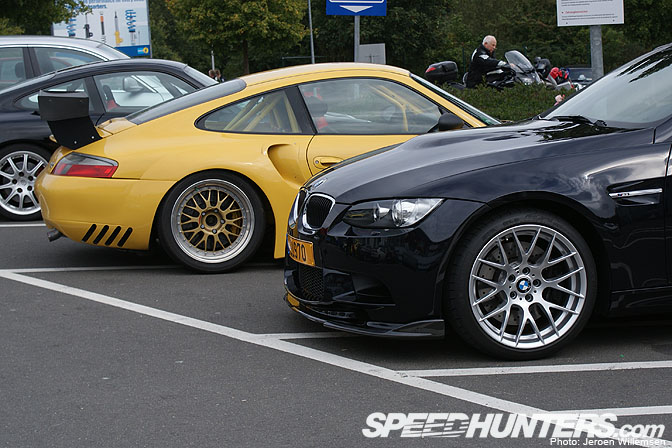 Yesterday I went to the Nürburgring for another day of motoring mayhem. The sheer number of cars and the diversity is immense. The track opened at around 14:15, but before that it was time for the manufacturers to test their cars. I saw a heavily camouflaged SLS and several Porsches going flat out on the long straight adjacent to the parking lot.
But I was there to see what kind of cars were present during this very hot day in the sun.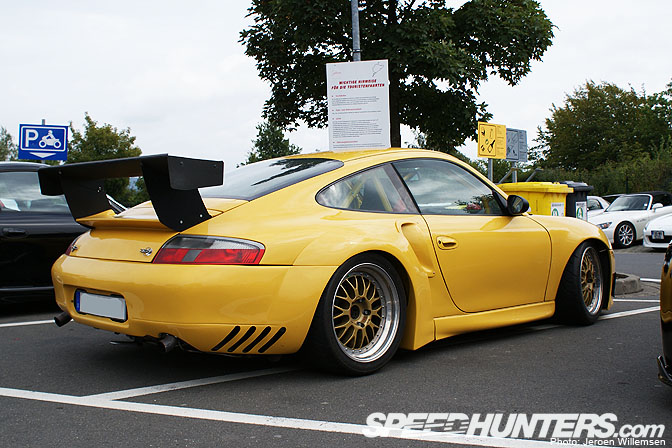 This full on race Porsche made a very distinct burble. You could hear it from miles away.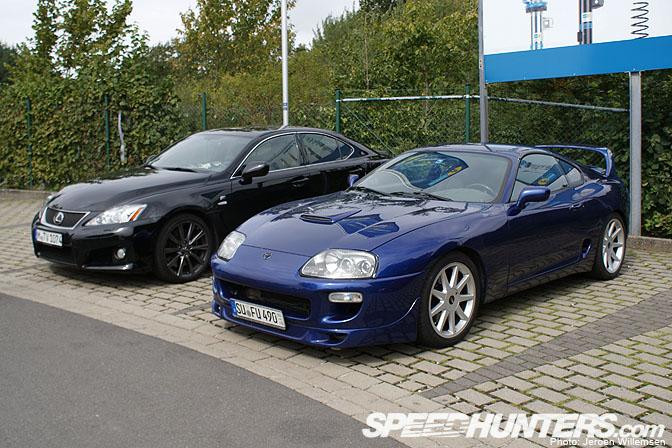 This made for a nice pairing. The Toyota Supra and the Lexus IS-F side by side. The driver of the IS-F took things very serious with gloves and racing shoes and every time I spotted him he had a new group of people with him in fancy suits.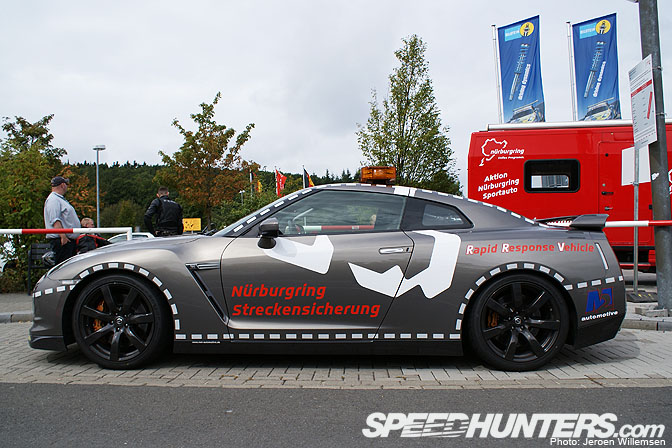 It doesn't get more rapid than this. It is the official Rapid Response Vehicle for the Nürburgring. This car is capable of putting out fires thanks to it's extinguisher tank and functional hose reel in the back of the car.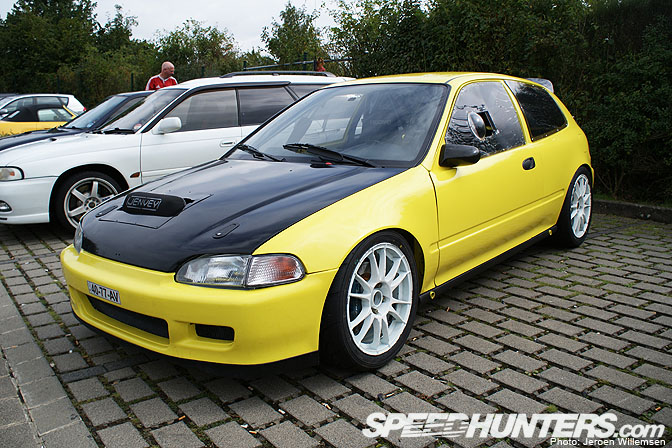 On the other end of the spectrum was this Honda Civic in full race trim. Not sure what was under the hood but judging by the Jenvey throttle bodies it looked more than capable of setting fast laptimes.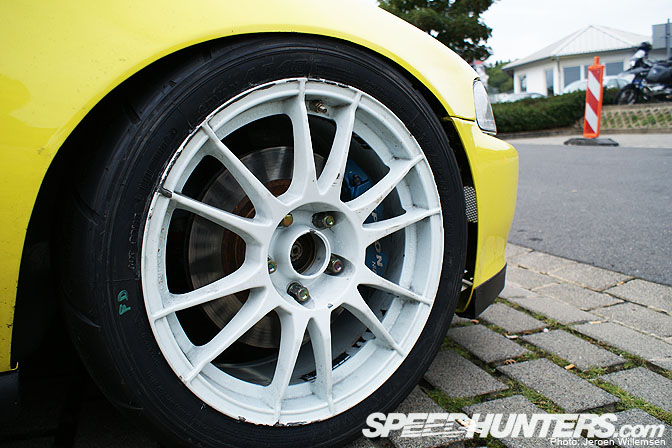 Behind the track wheels wrapped in extra sticky rubber, I spotted these Spoon calipers.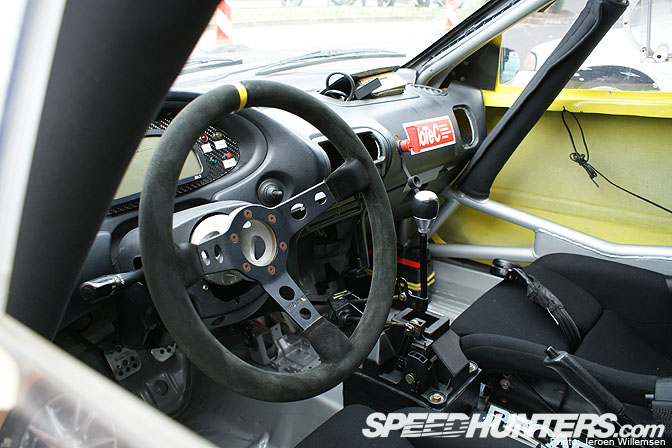 Inside, it was all pretty bare.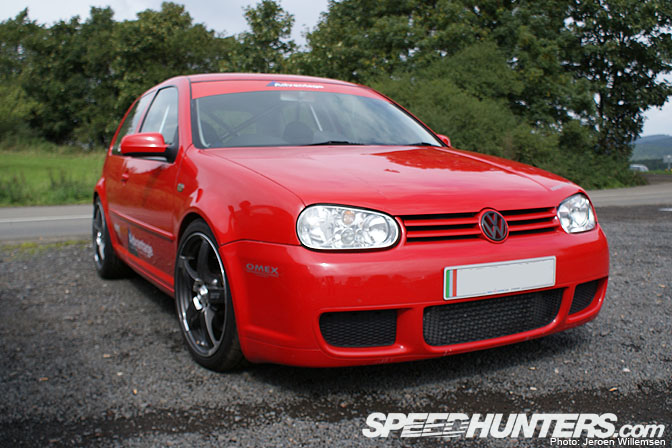 The 'official' parking lot can get pretty crowded at times so some of the visitors will have to park at the other side of road. It was there where I spotted this track ready golf.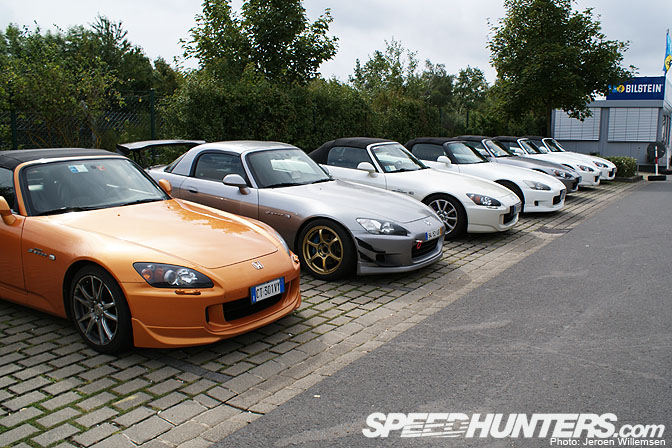 I have never seen so many S2000's together at one time. And yes they all had a go on the Nürburgring.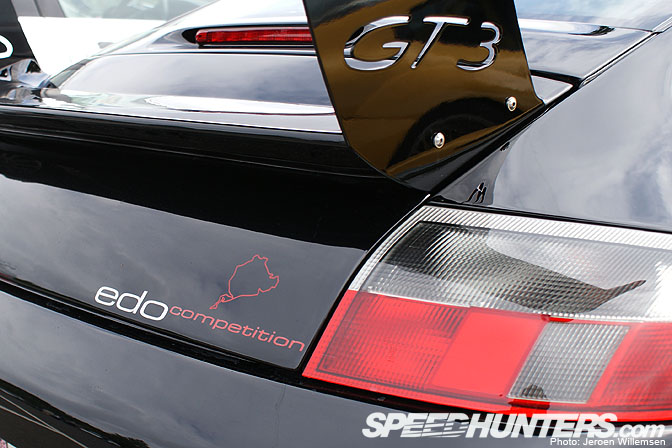 Edo Competition can provide the spoiled Porsche owner with even more performance from their GT3 if needed.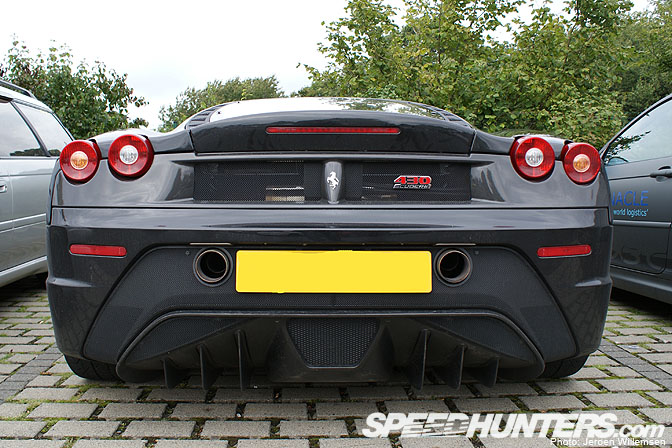 The only Ferrari I spotted came all the way from the UK.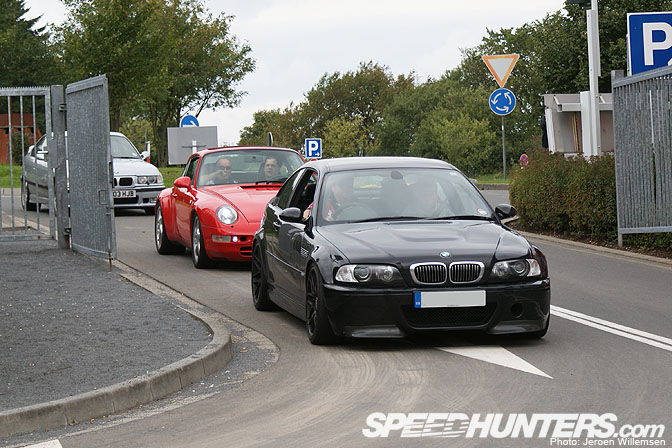 All day long people kept coming in to prove their skills and test their driving capabilities.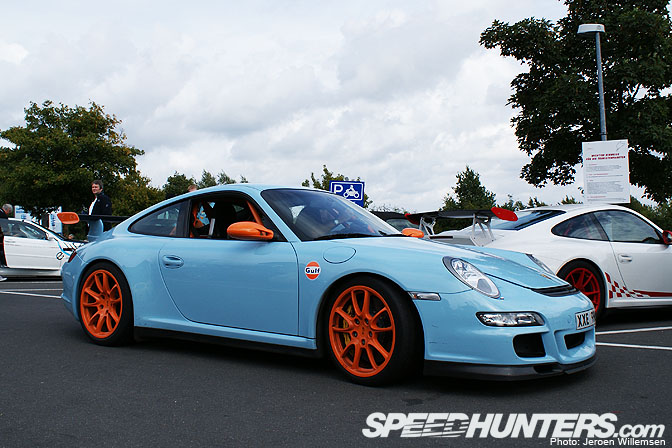 This Gulf inspired Porsche grabbed my attention the moment it drove into the carpark.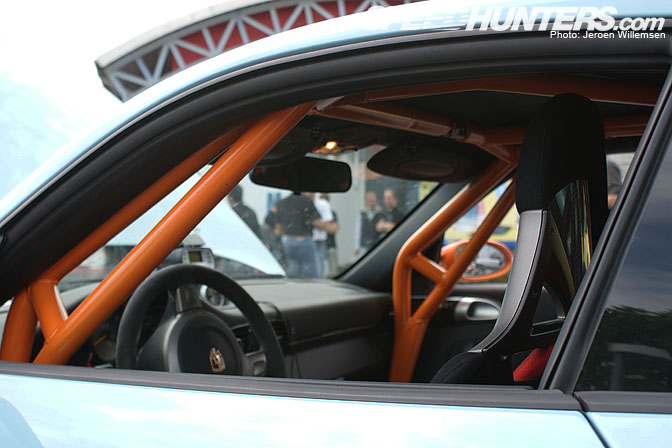 The rollcage looked extremely beefy.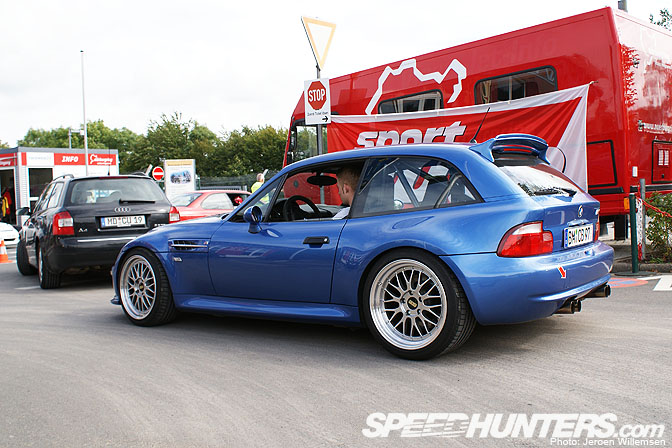 A car you don't see very often, the BMW Z3 M.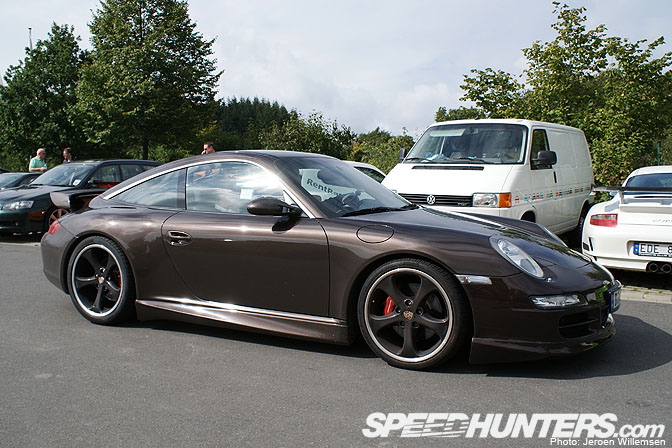 This chocolate brown 911 looked very good with its Techart wheels.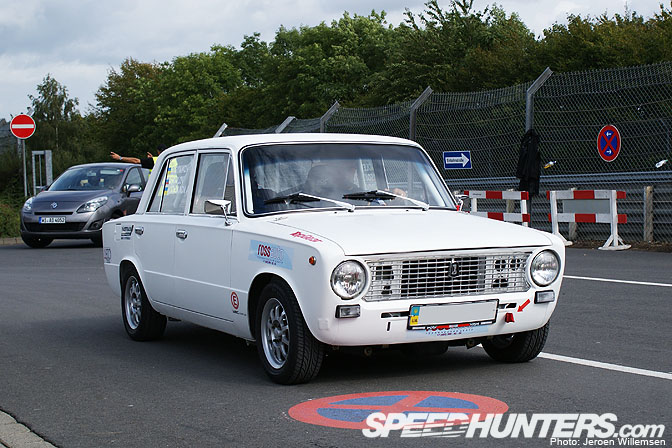 This Lada came all the way from Russia.
In part two I'll have even more for you.
-Jeroen Willemsen