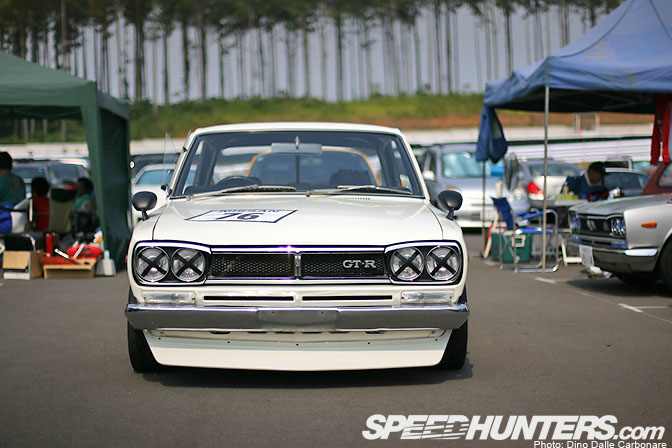 Time to head back to Sodegaura Forest Raceway now for one final look at the TA Auto classic car soukoukai. One thing I noticed on the day was that most of these cars are driven by young people, or at least younger than most would assume. I can totally understand the appeal of owning one of these vintage rides but I also know it's neither cheap nor simple. Nonetheless, these guys take out their treasures regularly and give them a good workout on track.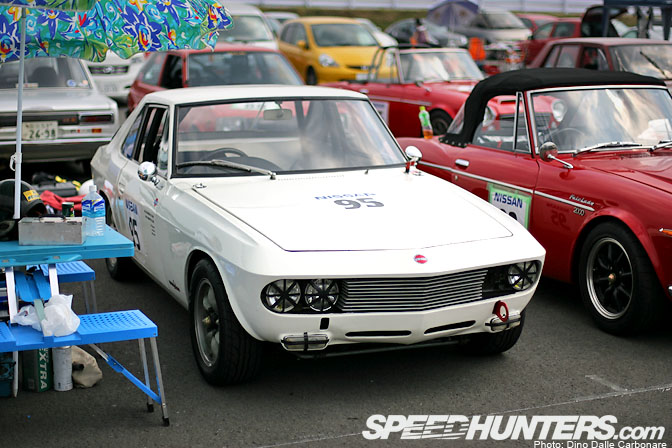 The CSP311 Silvia is a car you just don't see often in Japan compared to Skylines and Fairladies. This one was restored and built for the track doing away with bumpers and most of the interior, replaced with a roll cage for added stiffness. Ando-san explained that the Silvia's chassis was shared with the 1967 Datsun Fairlady 2000, albeit modified and stiffened since it had no roof.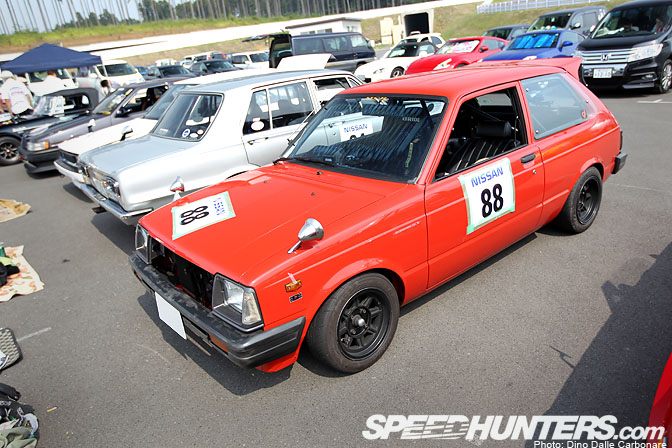 After featuring Iwai-san's KP61 D1 Starlet recently I was happy to see one tuned for grip at Sodegaura. Like all the cars there, it was in perfect condition with all of the original interior still in one piece.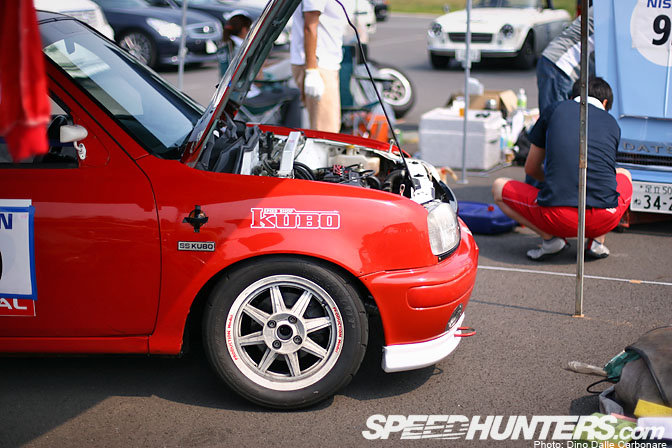 Under the Speed Shop Kubo tent I spotted something a little more modern, but oozing an equal amount of appeal as all the other classics there.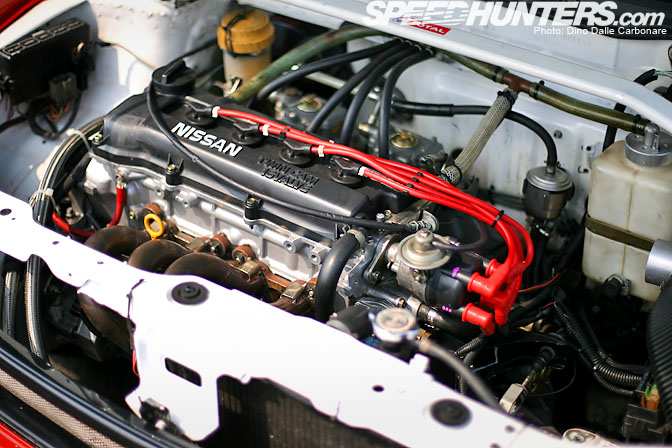 Powered by a little 1.3L engine…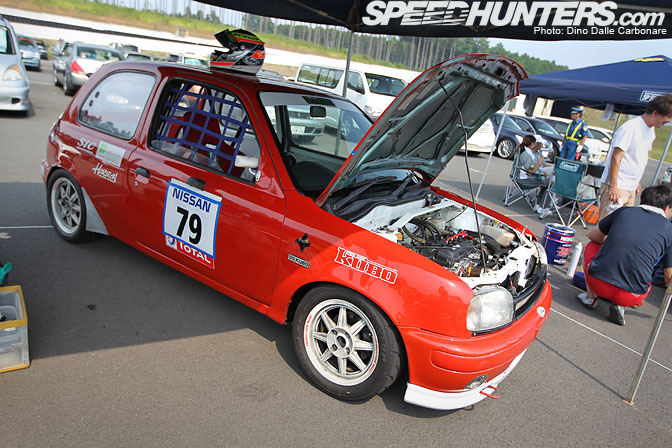 …the K11 March has always been a favorite for young aspiring race car drivers in Japan.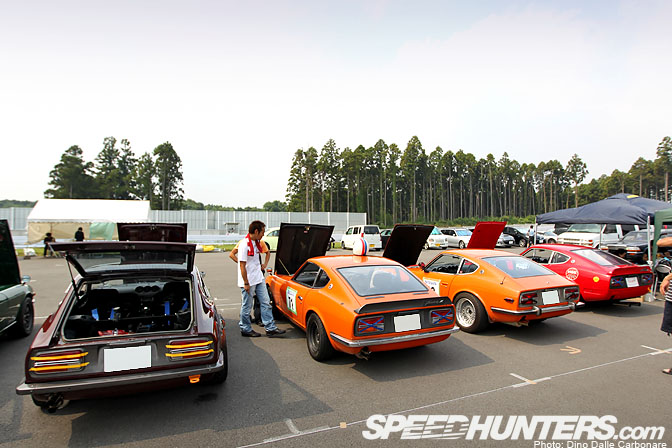 It was hard to keep away from the assortment of S30s…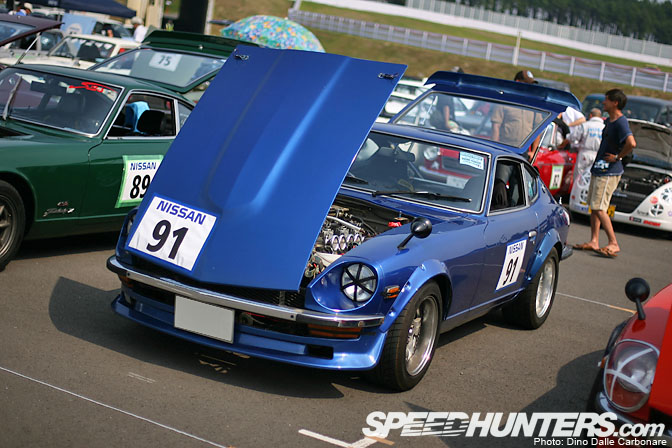 …all parked up with hoods lifted to let the engines cool. This non-Z432 one was powered by an L-series engine, obviously doesn't have the same appeal as an S20, but in most cases quite a lot more powerful.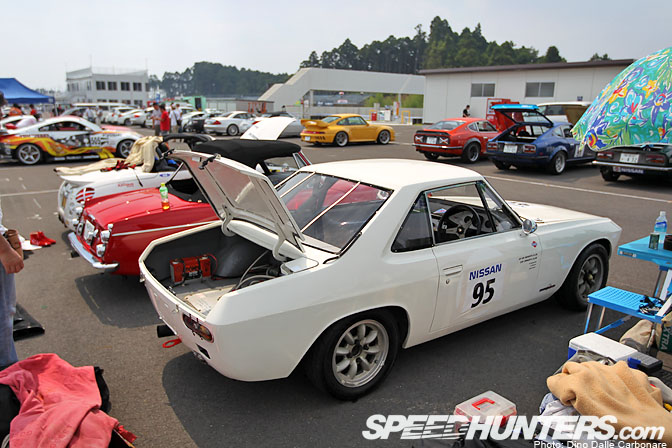 Rear view of the classic little Silvia.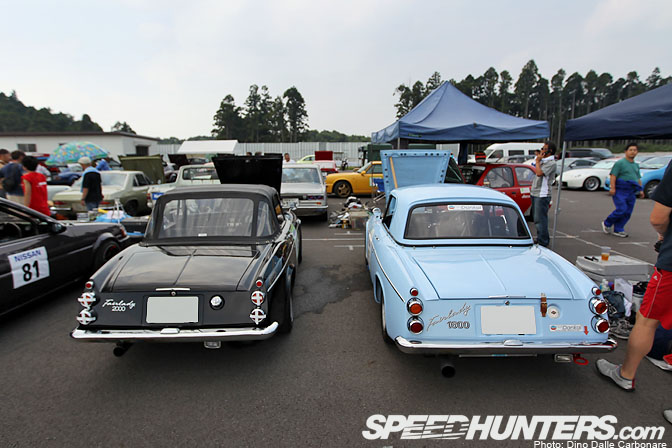 One other thing I learned at Sodegaura was that the SR Fairlady also came in 1600 spec with a slightly smaller capacity 1.6L engine, the blue model here fitted with something else I'd never seen, a hard top!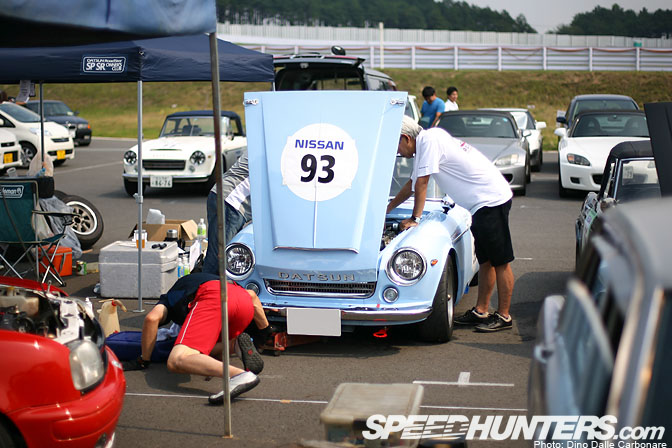 Here is a front view.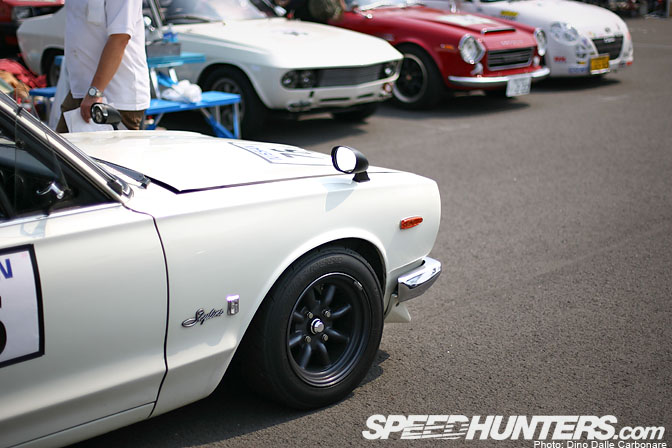 The last car I took a look at is the Hakosuka in the opening picture…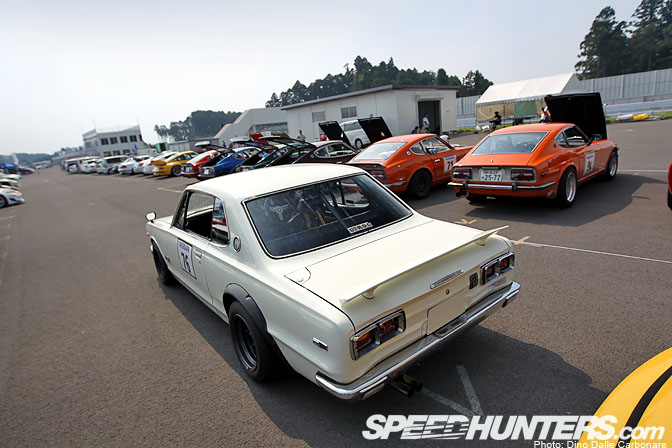 …another stunning restoration done by Ando-san.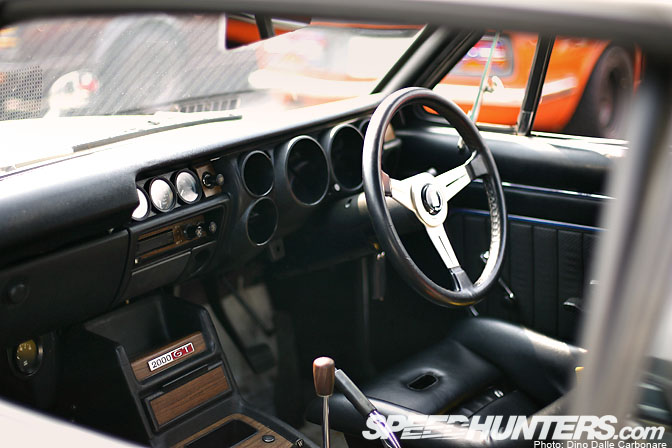 I'll be featuring a few more cars from TA-Auto in the coming month, it's a place I just can't keep away from! I think Ando-san's own Z432 race car should be next on the list!!
-Dino Dalle Carbonare