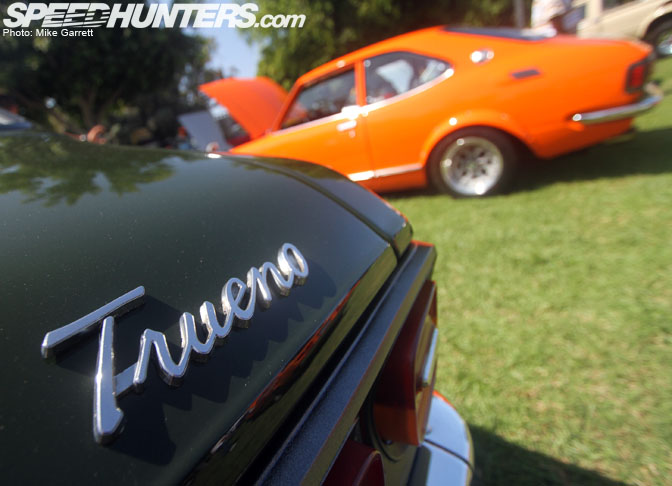 For a few years now, people have been saying that old school Japanese cars at the "next big thing".
Personally, I'm thinking that you can't really apply the term "trend" to this movement.
That's because cool old cars will NEVER go out of style, and nowhere is this more apparent than at JCCS.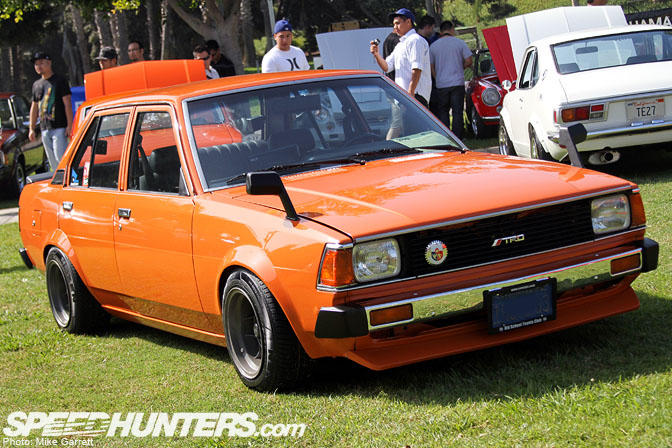 One thing I have noticed over the past year or two, is how popular the 70-chassis Corollas are getting. Not just in the US but all around the world. The orange sedan here would be fine example to follow when building one of these cars.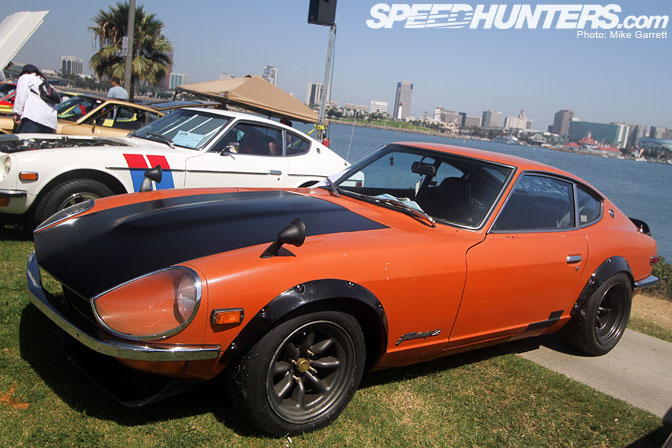 Five or six years ago, it was really rare to see a Japanese-styled 240Z in the US. Today it's much more common. Even without a G-nose, this S30 looks perfect with ZG flares and Watanabes.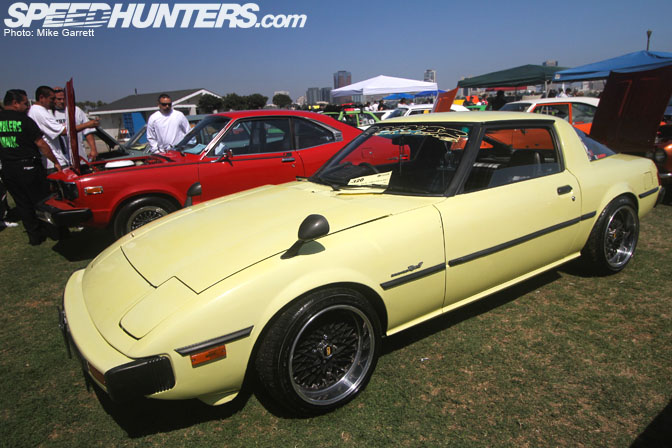 I'm sure our friends at 22C Works in Japan will be happy to see this.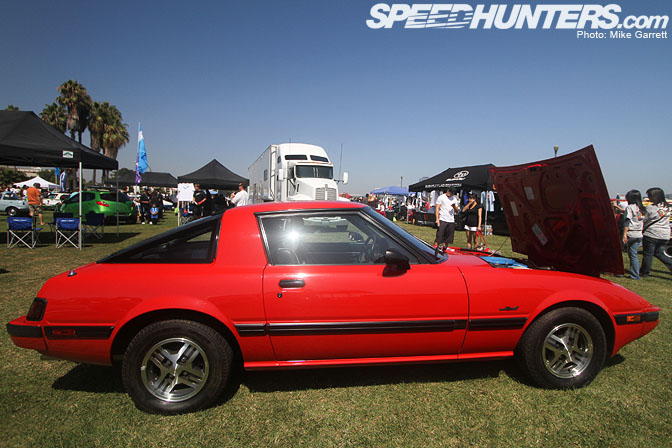 Or how about this first generation RX7? It's completely unrestored, and looking just as it did when it was sold in 1979.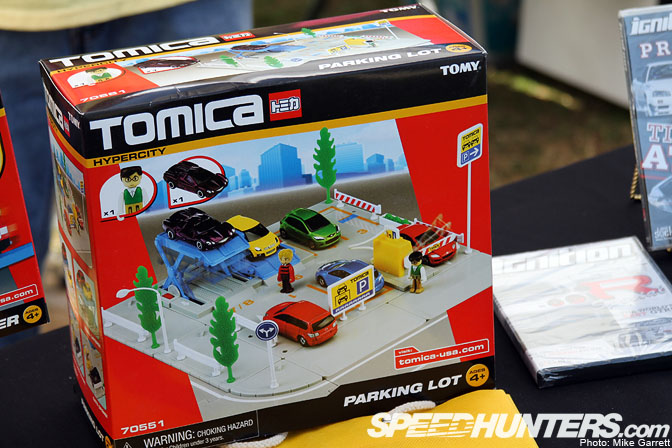 If you're a geek like me, than you're probably also excited that Tomica is coming back to the US. Almost makes you wanna have kids JUST so you can buy this stuff for them…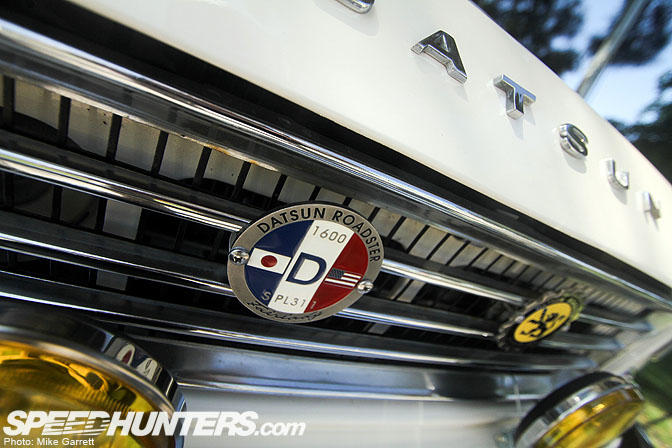 As always, the Datsun Roadster community was out in full force. These people have been into their Roadsters since way before any Japanese cars were considered "classics" in the US.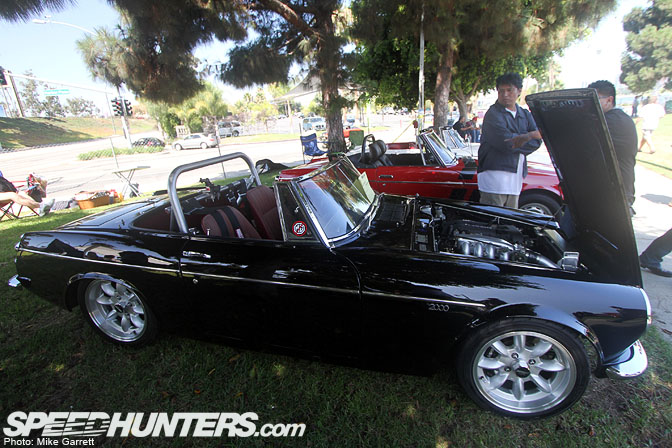 My favorite had to be this '67 Roadster with a non-turbo SR20 swap and a mint set of Panasports.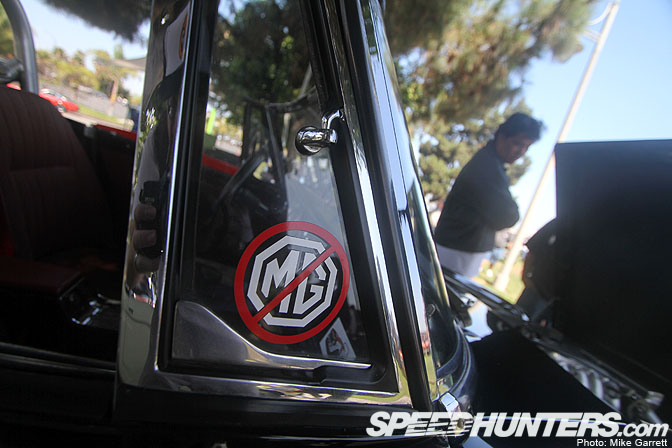 Haha.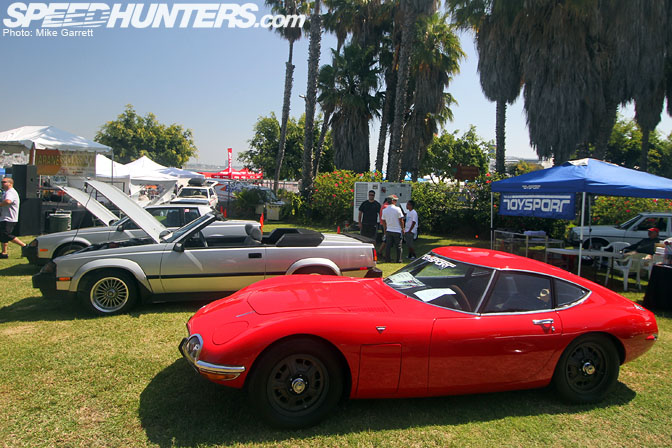 JCCS wouldn't be JCCS without at least one Toyota 2000GT. This one was brought out by the folks at Toysport.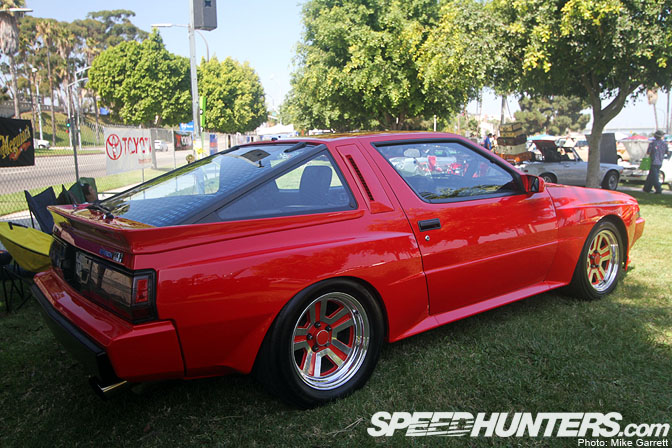 I know there are a lot of Conquest and Starion fans out there, so here you go. Totally mint.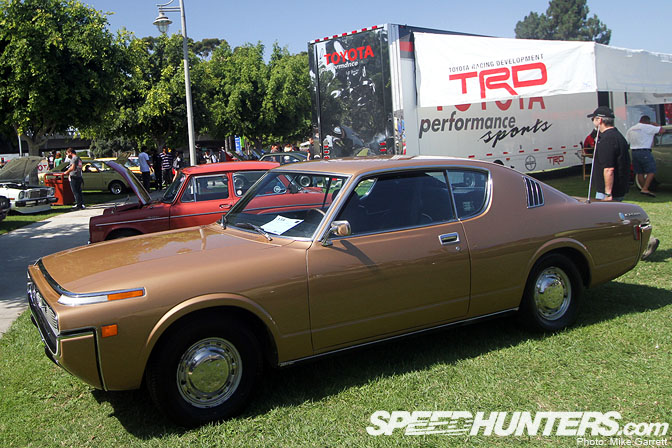 The Toyota Crown is such an icon in Japan, that sometimes you forget that the car was actually sold in the USA for a while. How can that rear roof line not remind you of a second generation Plymouth Barracuda?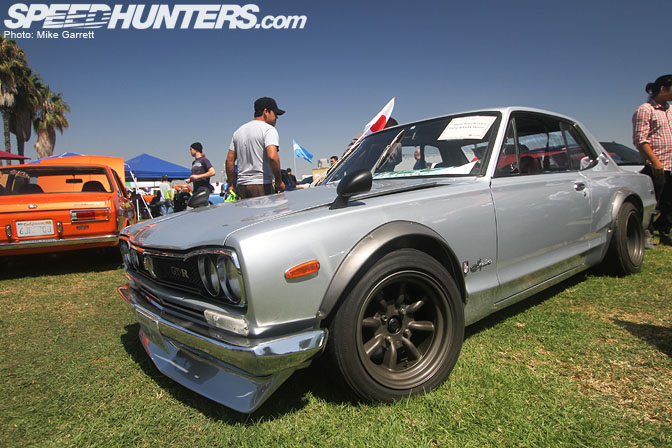 I was expecting to see lots of Skylines at JCCS this year, but there were only a a couple that I spotted. This Hakosuka is from Shinzo Auto Service in Orange County.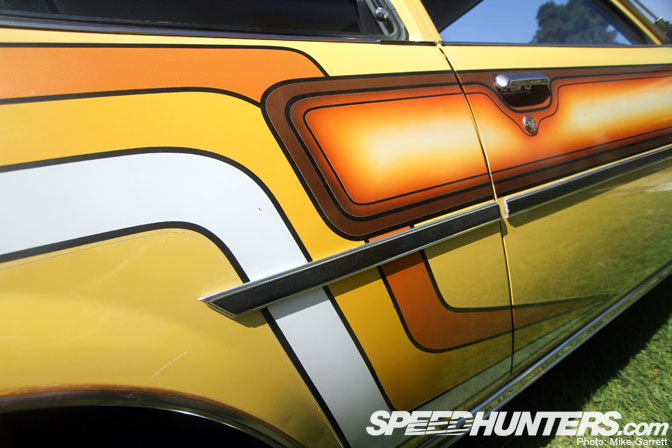 If you stare long enough at the graphics on this Dodge/Mitsubishi Colt, you will actually time warp back to 1978…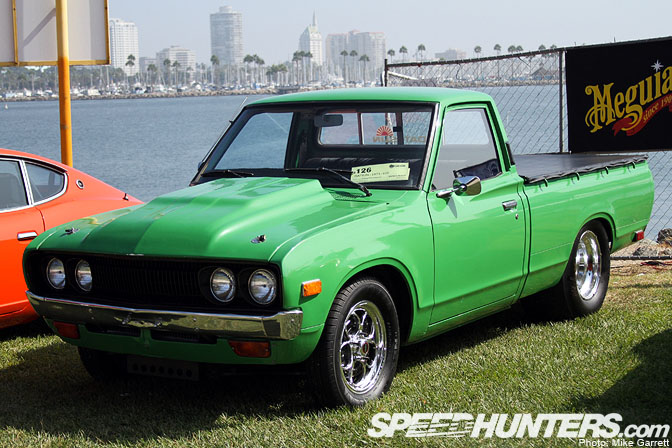 This Datsun 620 drag machine was definitely one of my favorite pickups of the day.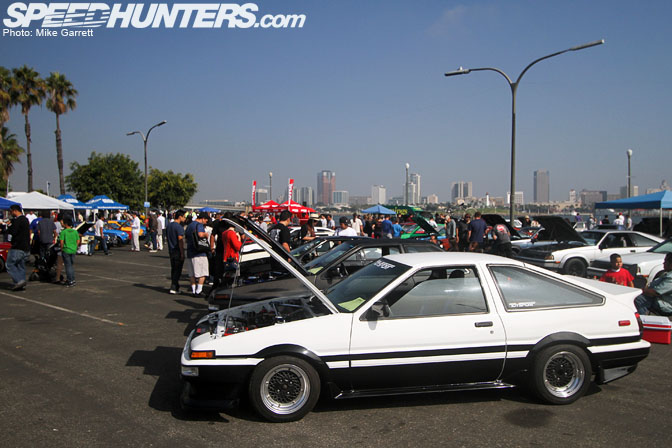 The 1980's section of the show was dominated by AE86's and Celicas.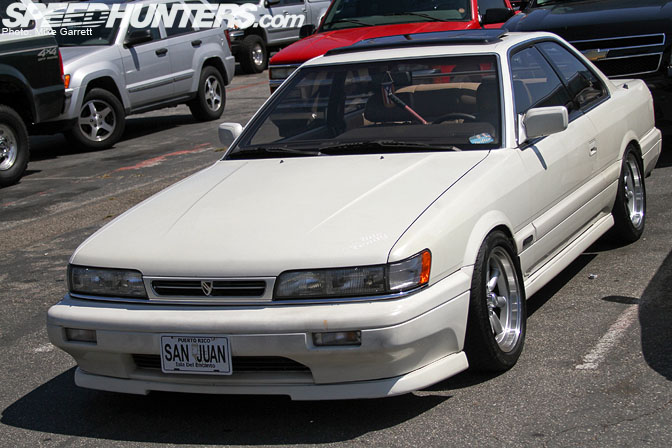 I spotted this Infiniti M30 AKA Nissan Leopard in the parking lot while trying to find a place to eat lunch. Bubble era Japan at its best.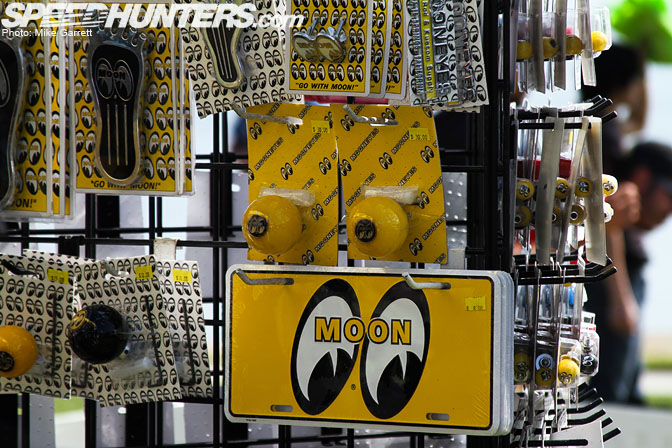 Mooneyes is a huge supporter of the vintage car scene in both the US and Japan, so JCCS is right up their alley.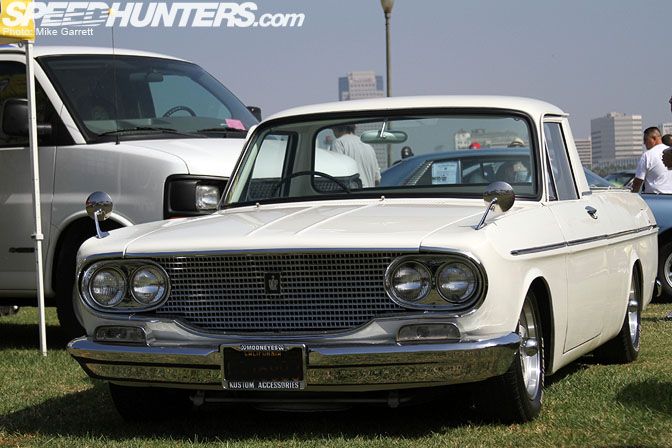 Besides bringing out a bunch of cool gear, Mooneyes also brought out their bitchin' Crown PIckup from Japan. Spotlight on this coming soon.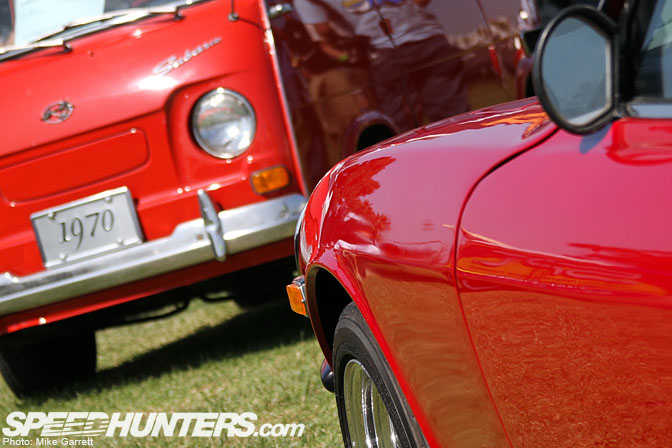 That's it for now. Plenty more photos and observations from JCCS coming soon.
-Mike Garrett