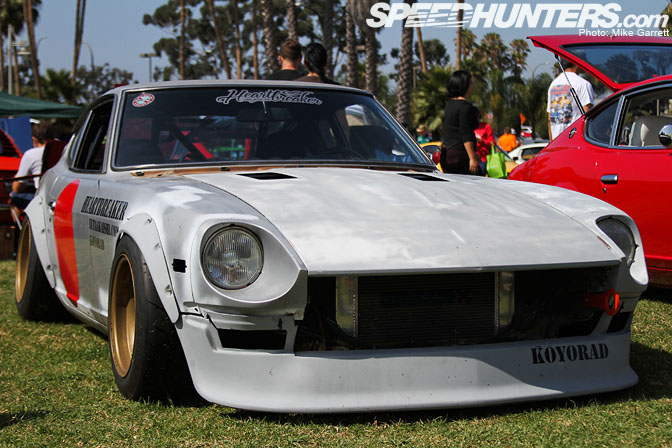 In our line of work, conflicting dates is something we have to work around. After all there are only so many weekends in a year.
While Rod and Linhergh headed to Sonoma to shoot Formula Drift over the weekend, it was decided that I'd hang around SoCal to shoot the 6th Annual Japanese Classic Car Show.
Not that I was at all disappointed – JCCS is one of THE best car shows in the United States, period.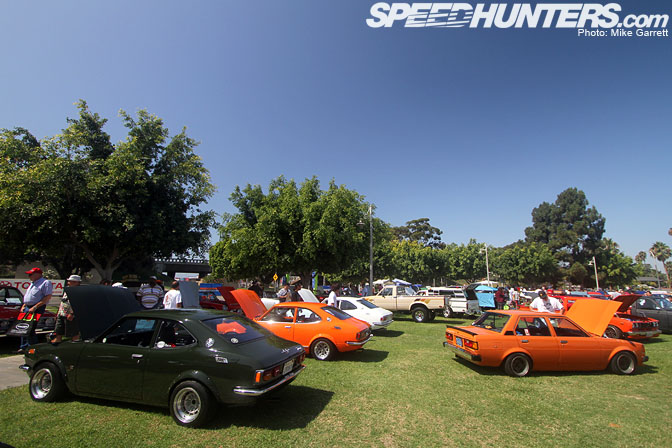 For 2010, JCCS returned to its original home at the Queen Mary in Long Beach. A grassy park with cool ocean breezes and sailboats passing in the harbor, is there a better spot for a car show?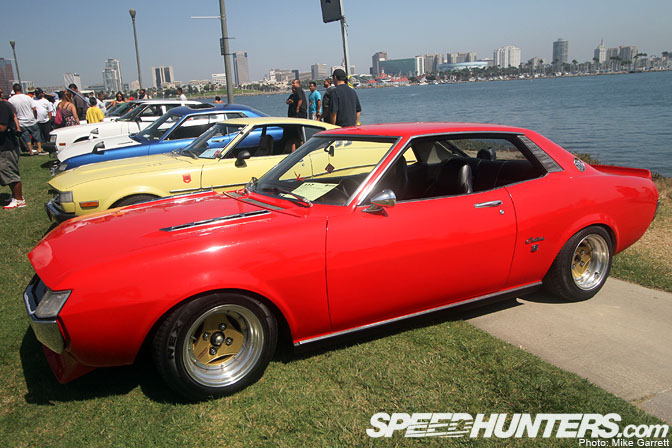 The usual mix of vintage Japanese vehicles was out this year. This spotless Celica on Advan A3A's was one of the first cars that caught my eye.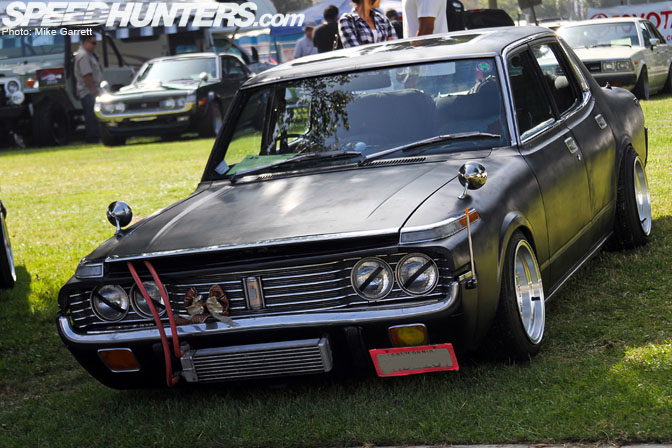 Some of the cars have a decidiely Japanese influence, like this boso'd out RHD Toyota Crown sedan.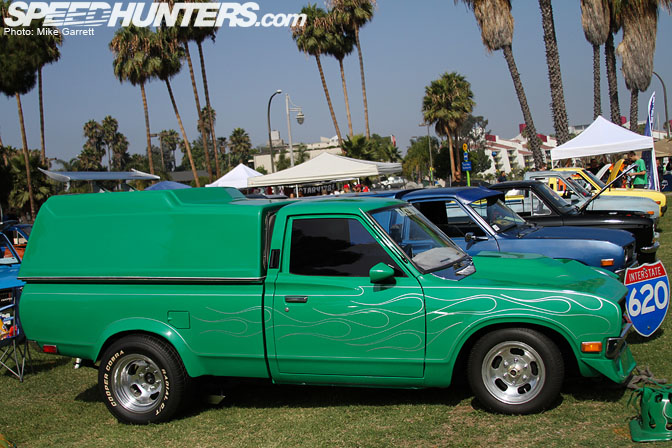 Others may have been built in Japan, but are rooted firmly in the classic American style. This Datsun 620 street machine for example.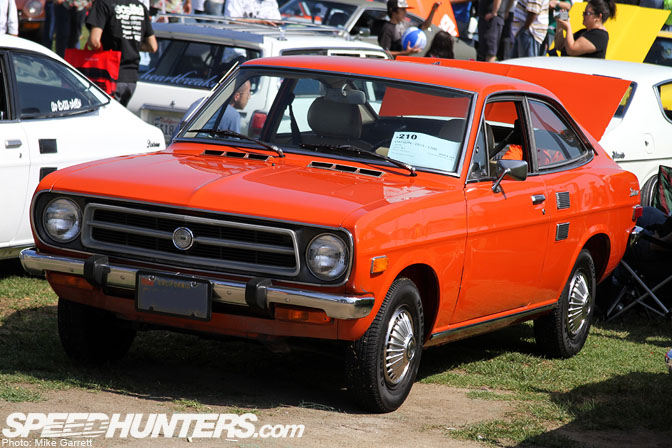 Other cars have been left just as they were when they rolled off the boat. This Datsun 1200 Coupe was original in every way.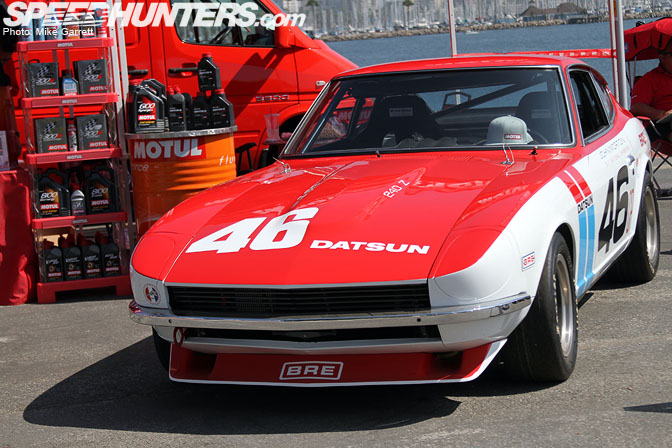 Race cars are also a big part of JCCS. I don't think this red, white, and blue 240Z needs any introduction…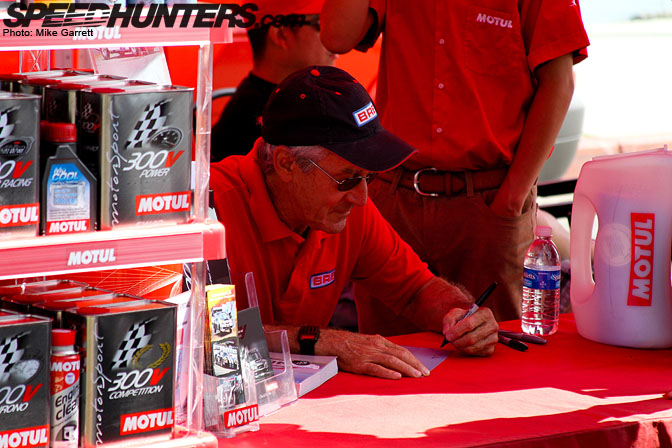 The man himself, John Morton was also on hand signing autographs and chatting with fellow Datsun-heads.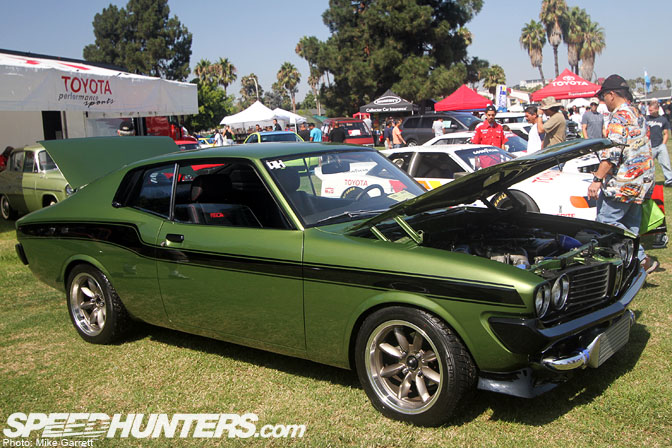 Looking just like a scale muscle car, this '74 Corona Mark II is rocking 2JZGTE power, along with an auto trans.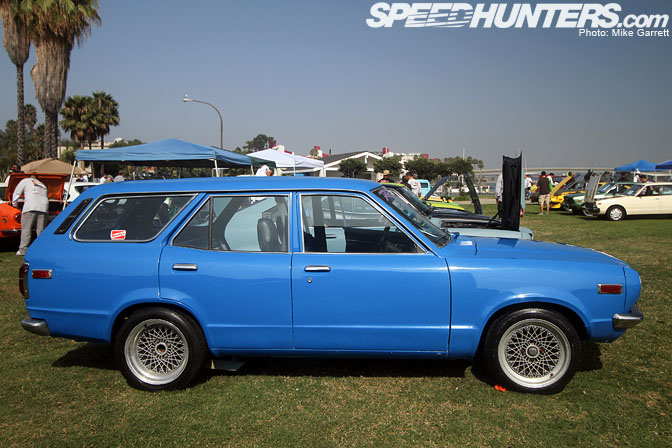 Datsuns and Toyotas are the most popular at JCCS, but you can always count on a big rotary showing too. Love this '73 RX3 Wagon.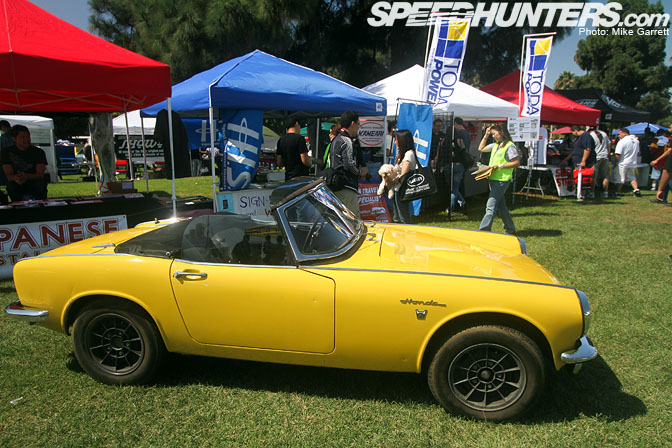 Hondas are much fewer in numbers, but still very fun to look at. This was spotted outside the JNC Magazine booth.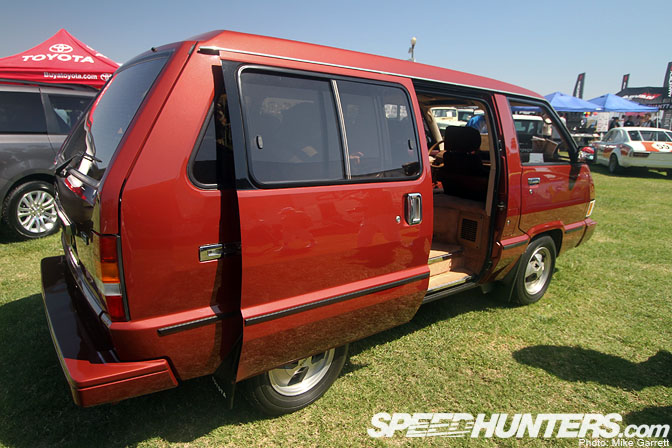 Is it strange that I was really excited about this mint condition 1983 Toyota Van? History preserved.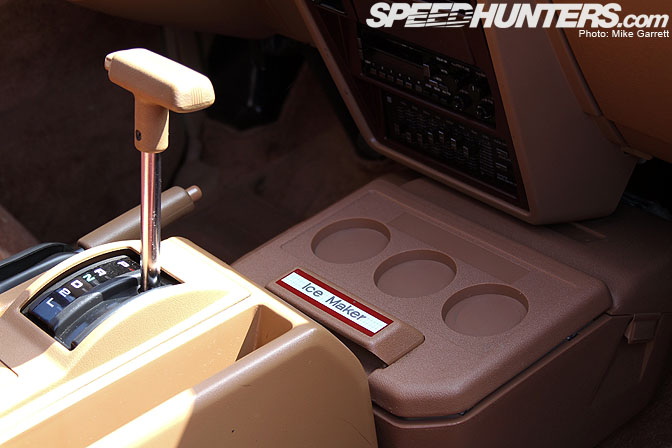 The ice maker option is a must-have.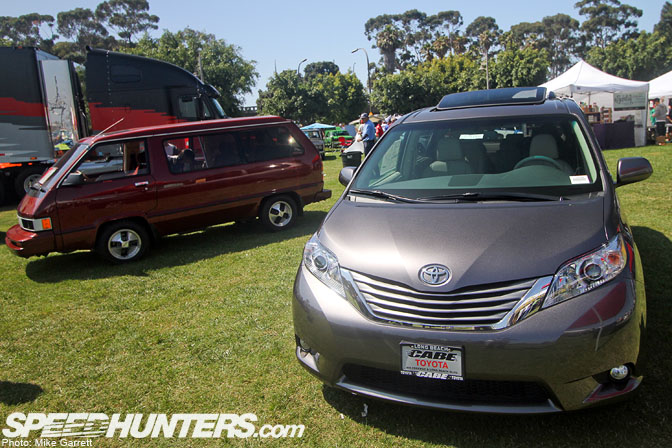 To celebrate the spirit of Toyota vanning, it was parked up next to a brand new Sienna.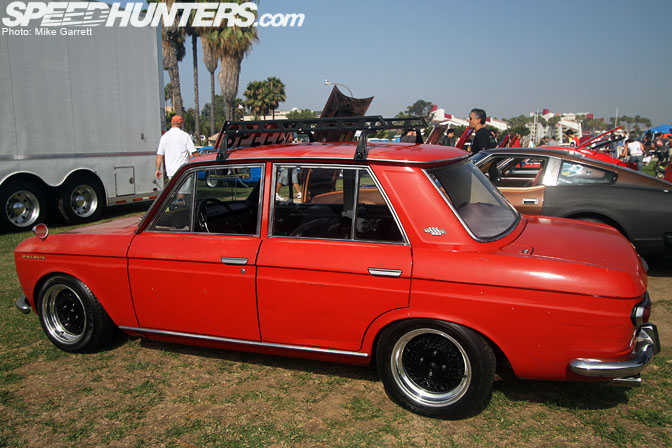 Before the 510 and 240Z came out, Datsuns like this '67 411 could be found on the streets and highways of America.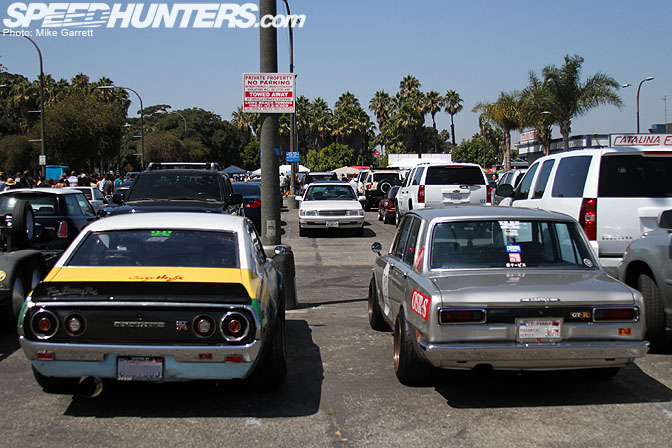 Registration for the show filled up fast, so there were plenty of cool cars to be found in the parking lot as well…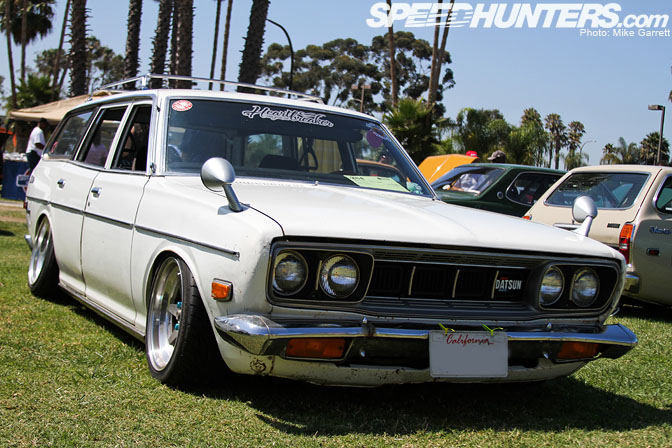 The Northern California boys were out in force this weekend. I'm sure you recognized Yuta's 240Z in the opening photo. We also have Justin's mega-cool Datsun 610 Wagon.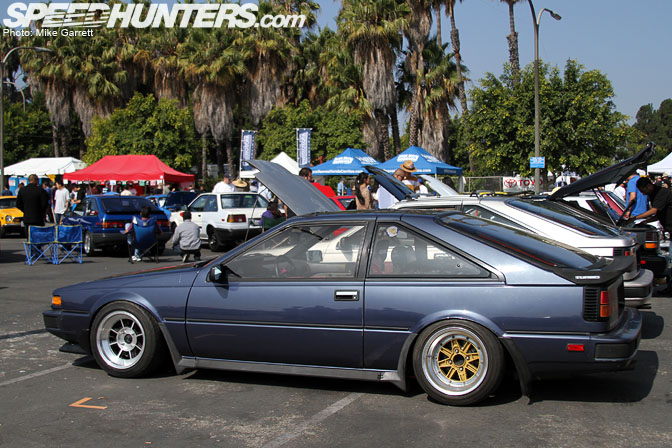 As well as Henry's Corolla….I mean S12.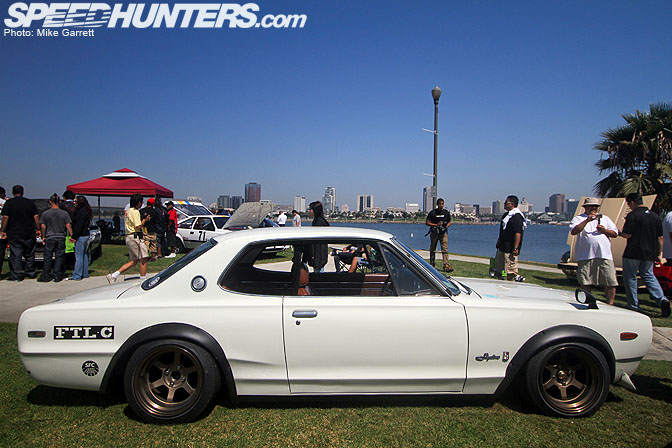 Also making the trip down from the Bay was Mark Arcenal and his ridiculously cool Hakosuka Skyline. I wish I could have been there to see this group of classics rolling down I5…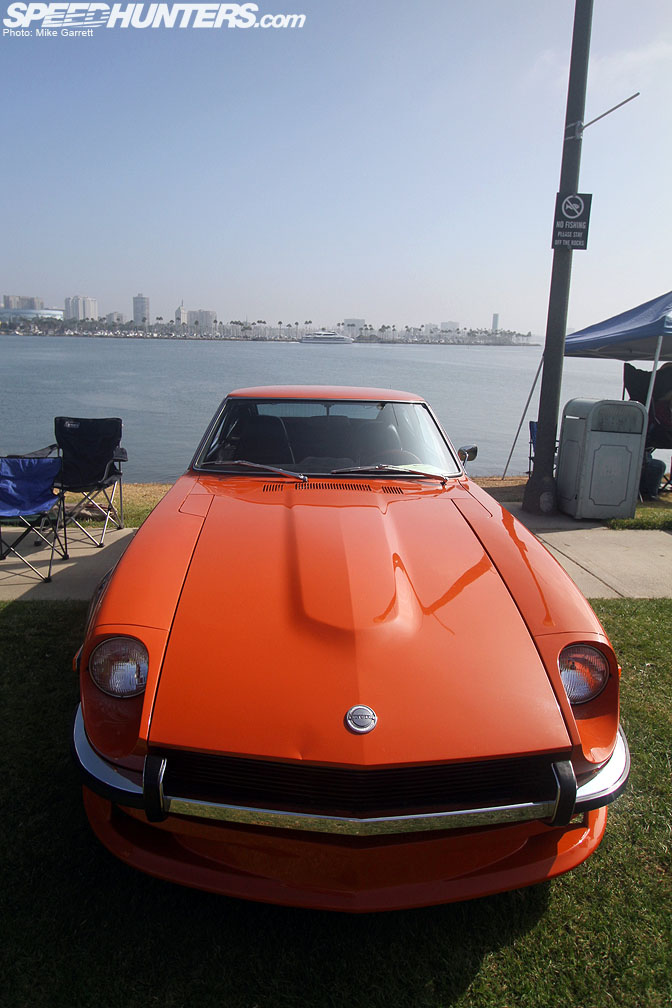 I've got so much more to post from JCCS, but right now I have to run and shoot some photos of the latest RTR-X progress.
Stay tuned.
-Mike Garrett