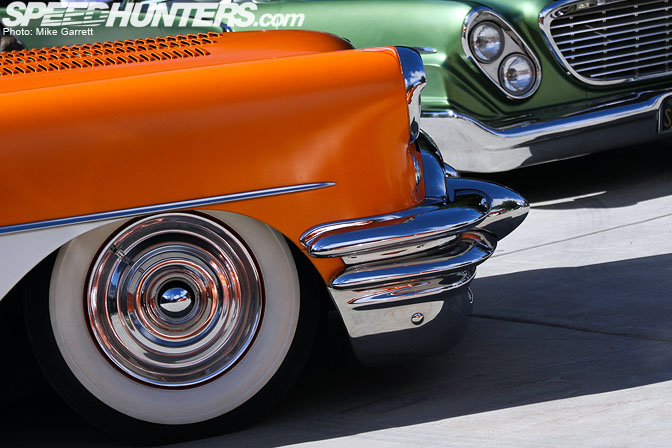 It's time for another batch of photos from that celebration of rust, primer, and all things not billet that happens every year in Northern California.
I think I've said this before, but Billetproof really is something everyone should experience, even if you don't think of yourself as a "hot rod person".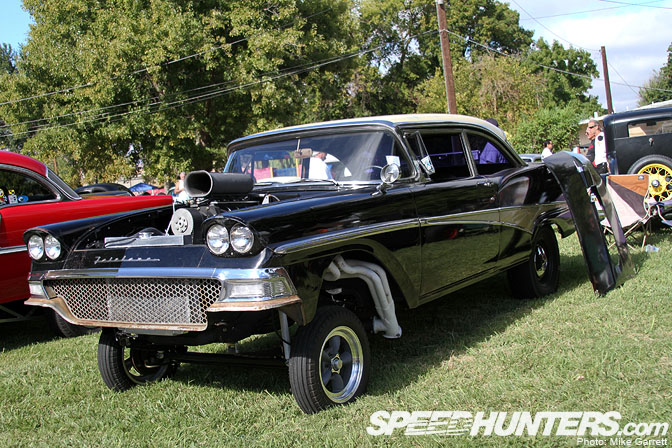 Gassers have to be some of the coolest things ever to roll on four wheels. This '58 Ford Fairlane was one of several high riding, straight axle monsters out there.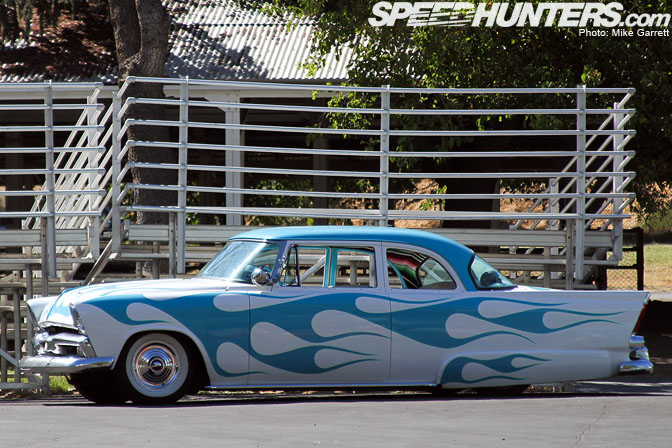 When I see this, I want to thrown on a leather jacket, head down to the diner and spend all day standing around the jukebox drinking cherry cokes…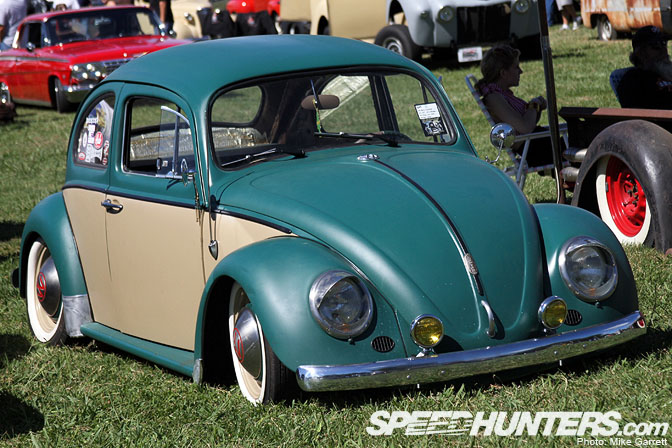 I was surprised to find a couple aircooled VW's at Billetproof, but I suppose they actually fit in pretty well there.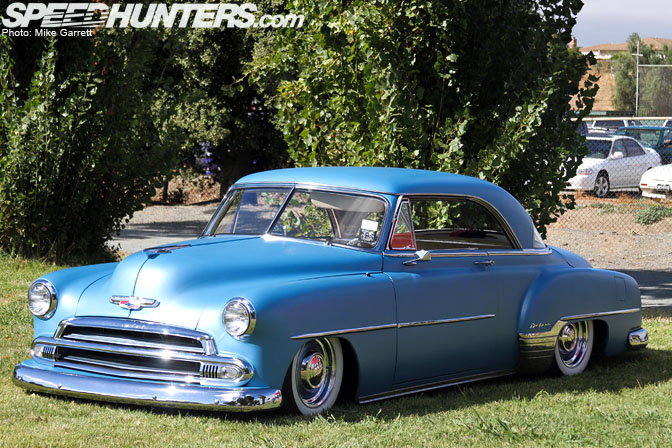 Sometimes, a stock, straight body and some healthy lowering is all you need.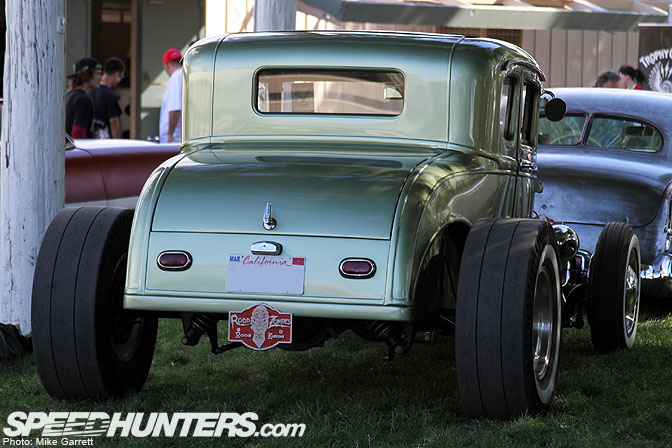 Is this the perfect hot rod? In my book it's damn close. This was one of numerous cars representing the Road Zombies car club from the Bay Area.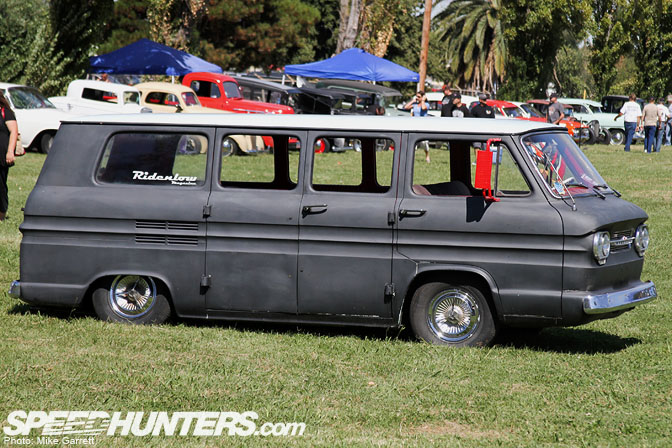 Does anybody need a parts hauler? This dropped Corvair Greenbrier van was being advertised for the low sum of $2,000 or best offer. You know you want it!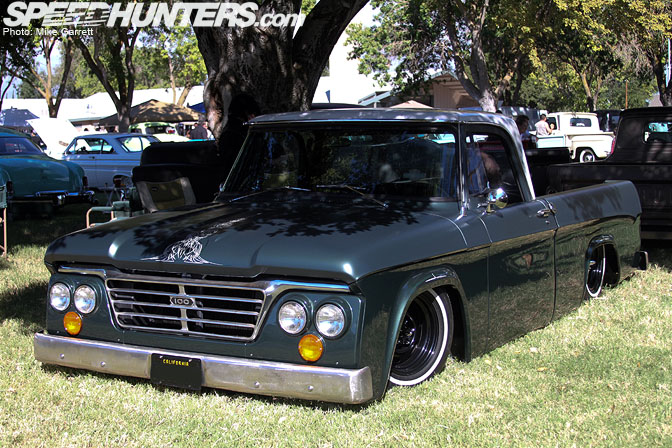 You see lots of Ford and Chevy pickups out there, but how about a Dodge? This body style looks fantastic sitting in the weeds.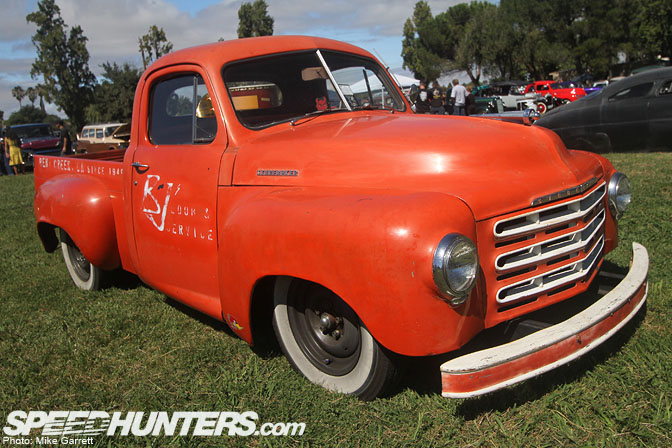 Even more unique was this Studebaker pickup.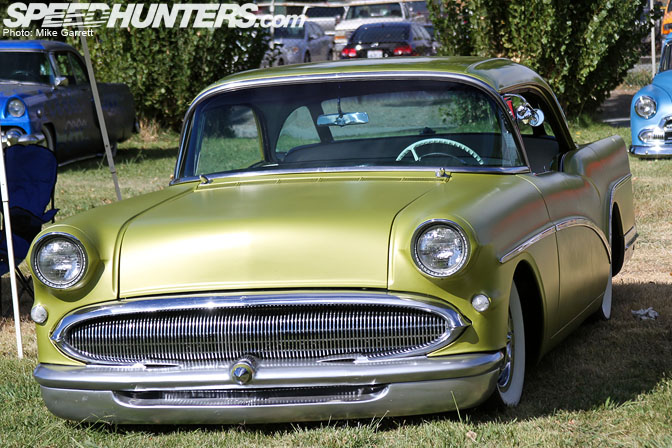 While this hardtop Buick has seen a fair amount of custom work, I like how the original trim has been kept intact on the side – a trademark of Buicks of this era.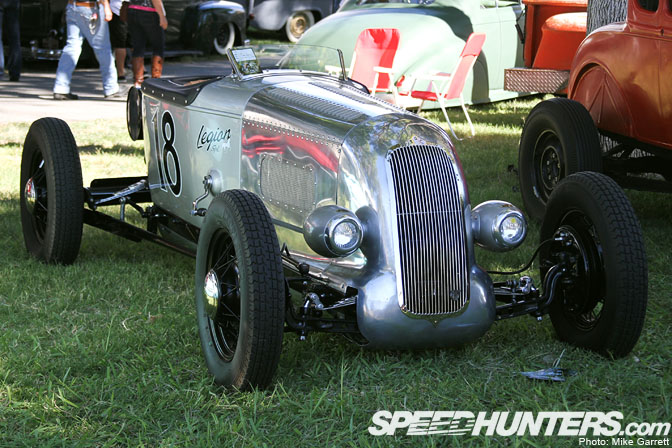 The place where hot rod meets racing car. Oh how joyous it would be to drive this thing on the street.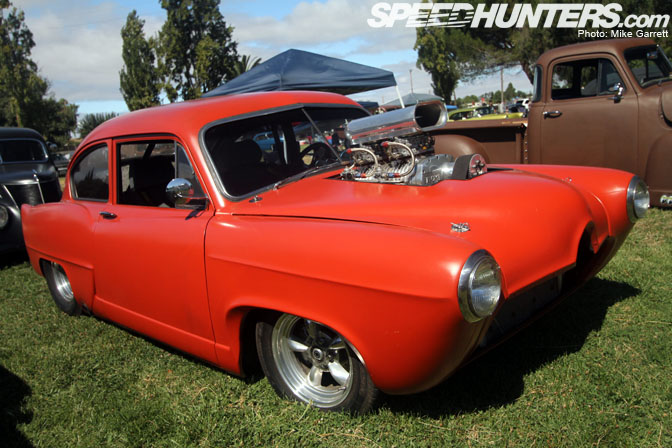 It might be a more of a modern look, but I'm really feeling they low-slung stance on this Henry J drag car.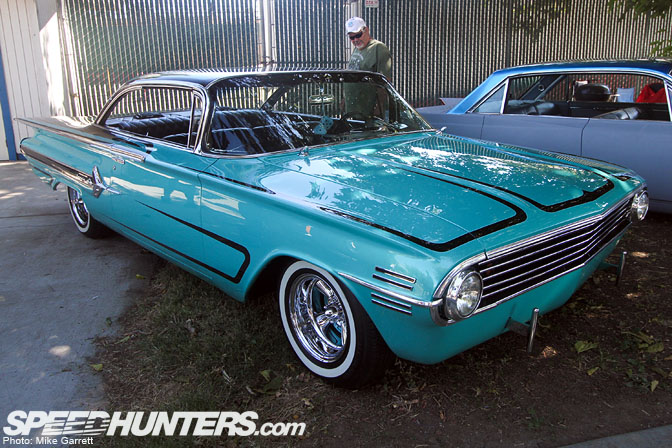 Everything about this '60 Chevy screams "period custom". The wheels, the stance, the paint, etc. The VW style T-bars up front are a nice touch.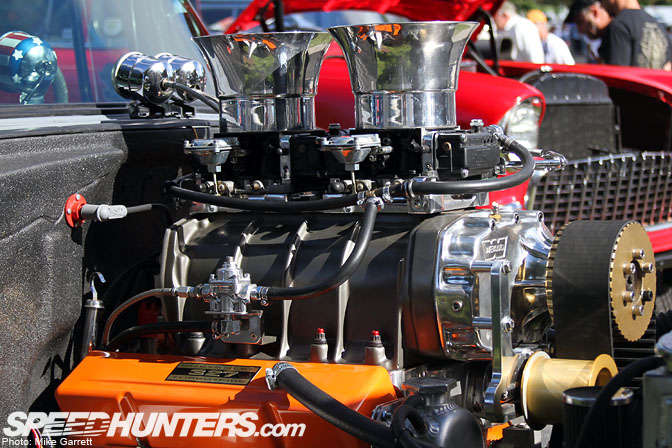 Almost too much mechanical goodness for one photograph here…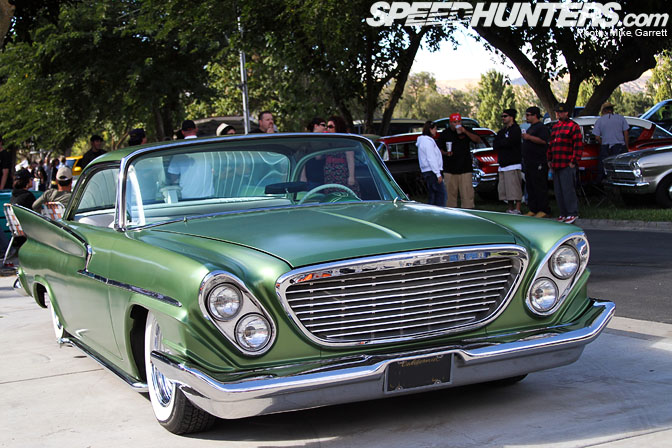 Not the first time I've seen this radical '61 Chrysler, but it was still one of my favorite cars of the day. I love this thing!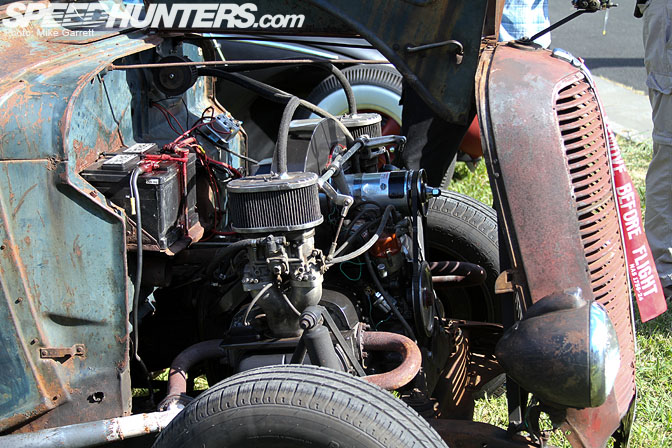 Yes, that's an aircooled Volkswagen motor mounted in the front of a '37 Ford Pickup. Oh, the things you find at Billetproof…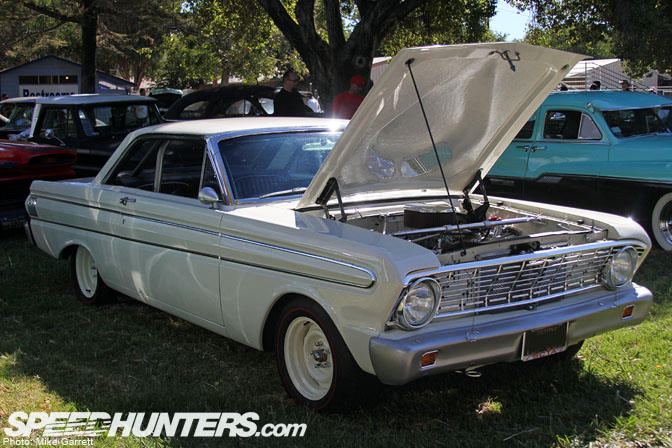 Perhaps it was slightly out of place among all the hot rods and customs, but this Ford Falcon was another one of my favorites. Four-speed, roll bar, and wide steelies on all four corners.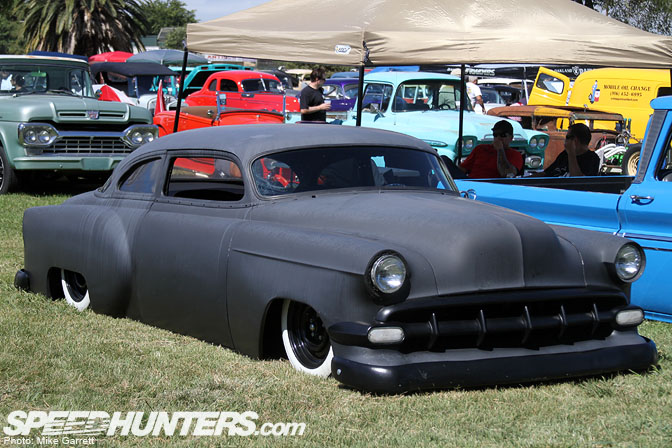 Absolutely sinister. No other way to describe it.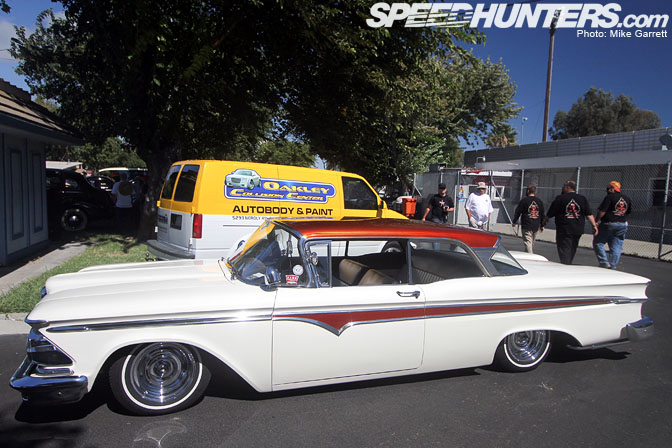 Yep, it's an Edsel, and a very cool looking one at that.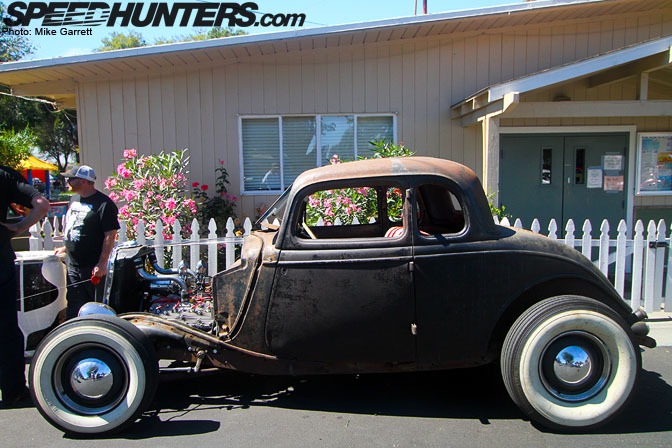 I'll wrap up part two with this sweet little coupe.
Back tomorrow with another batch of Billetproof photos.
-Mike Garrett