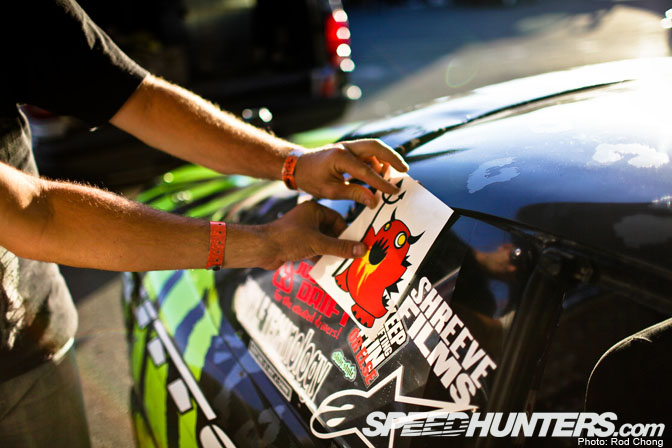 Some of you may recall that a few weeks ago I engaged in a diatribe about the sticker styles of the UK drift scene. I was particularly interested in Touge Automotive's Turbozilla character and managed to blag a sticker to bring home to Vancouver.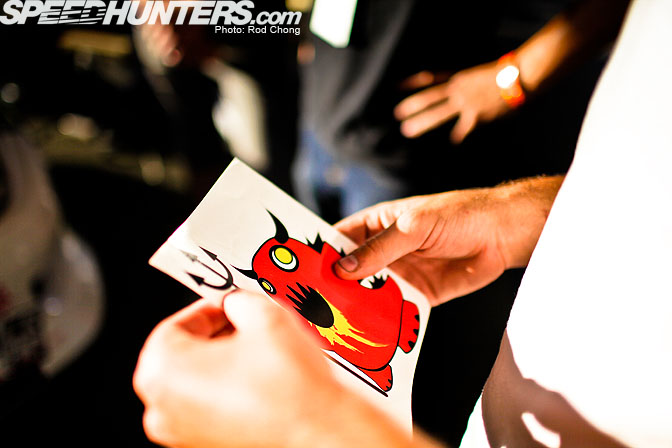 Rather than have Turbozilla collect dust in my sticker collection, I decided to bring him along to Formula D Sonoma.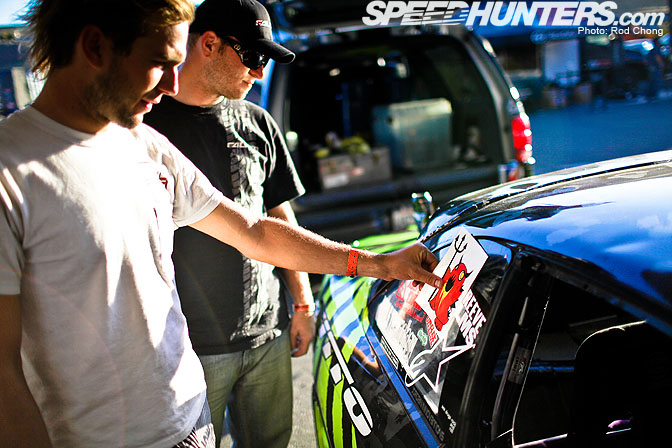 In a bit of cross-Atlantic culture sharing, why not see if Matt Powers would add the little guy to his Team NFS S14?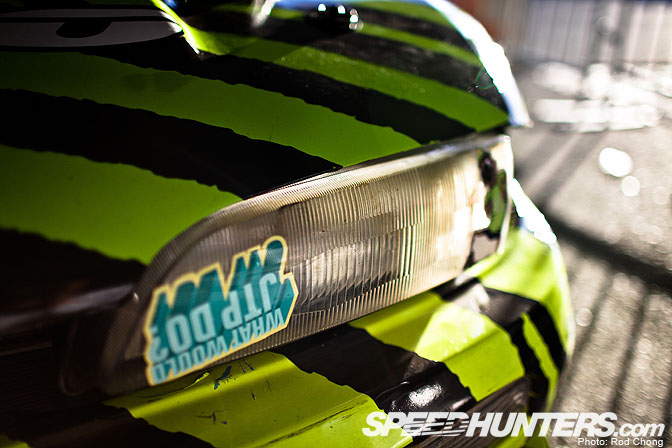 We had been adding stickers to Matt's car all weekend with the release of two limited edition Speedhunters' stickers: What Would JTP Do and on the right you just can make out the Linhbergh sticker.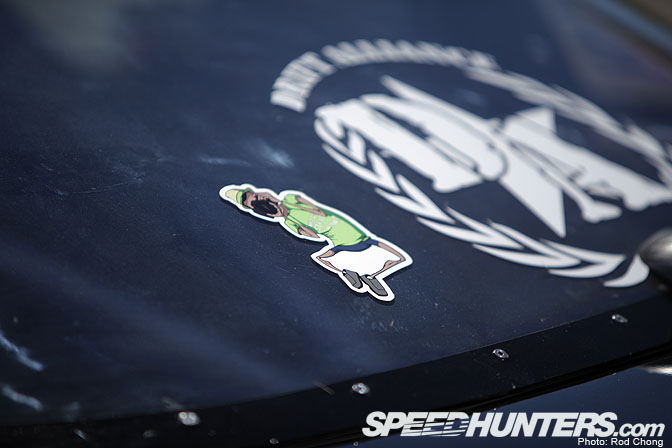 Here is better view of the Linhbergh sticker as seen on Joon Maeng's car.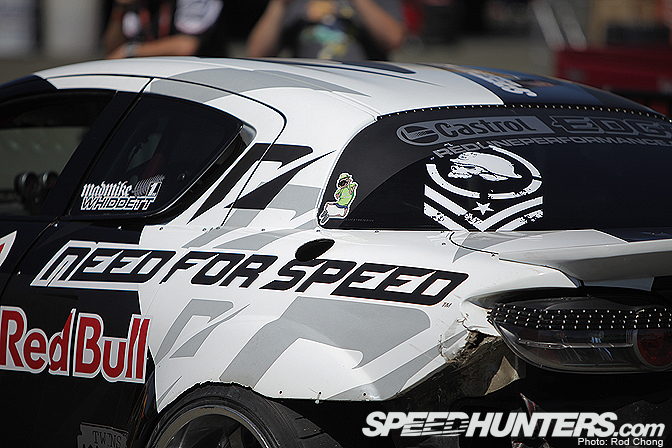 … and Mad Mike's…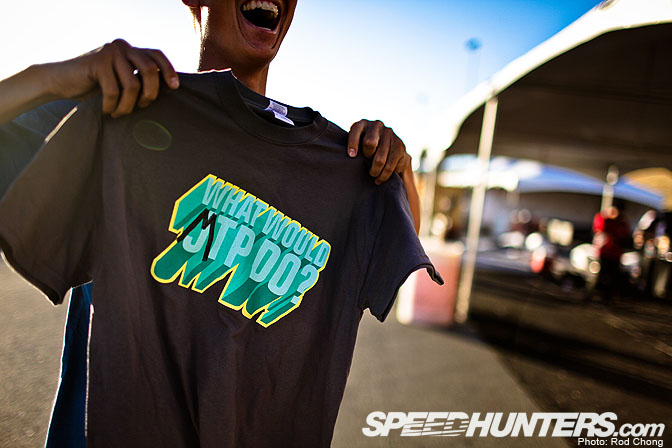 Nate made a modification to one of accompanying limited edition Speedhunters shirts though hahaha. MTP are Matt Powers' initials BTW.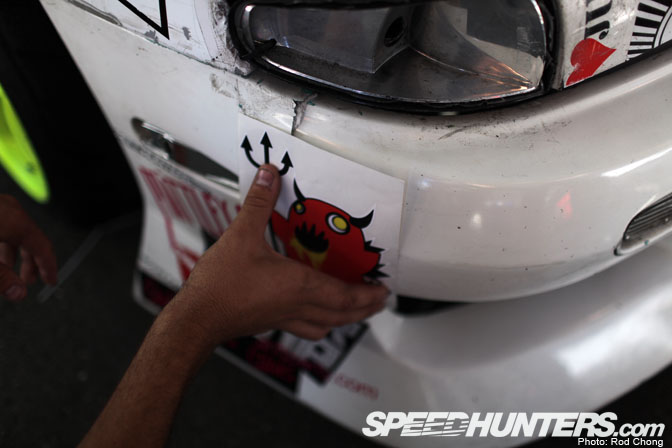 Anyway back to Turbozilla.. Matt eventually decided on the front bumper….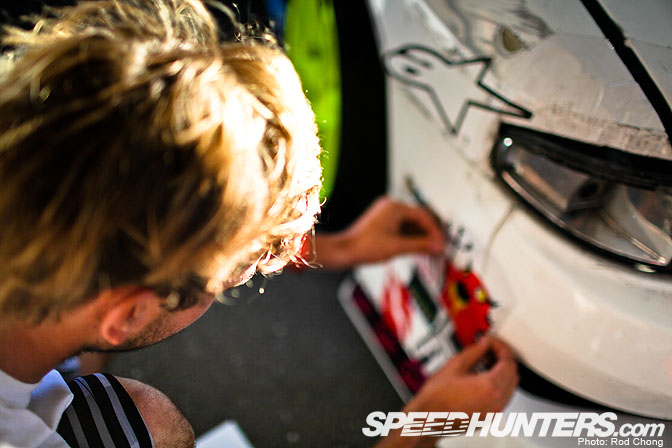 And started to apply…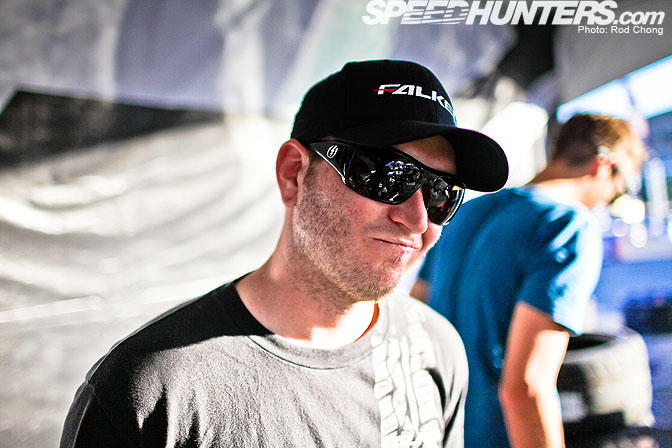 … JTP wasn't that pleased though… he didn't like Matt's choice of location.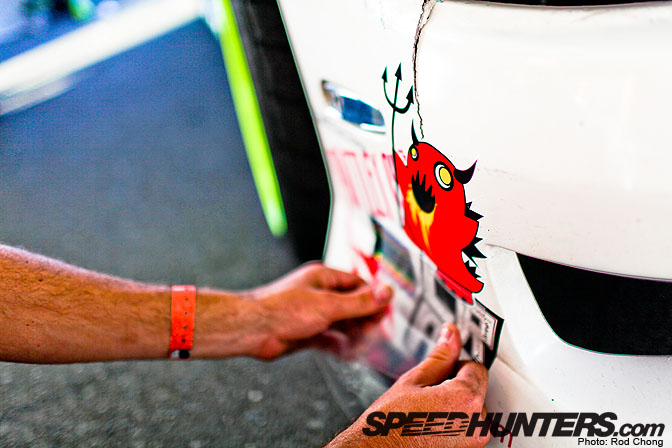 Voila!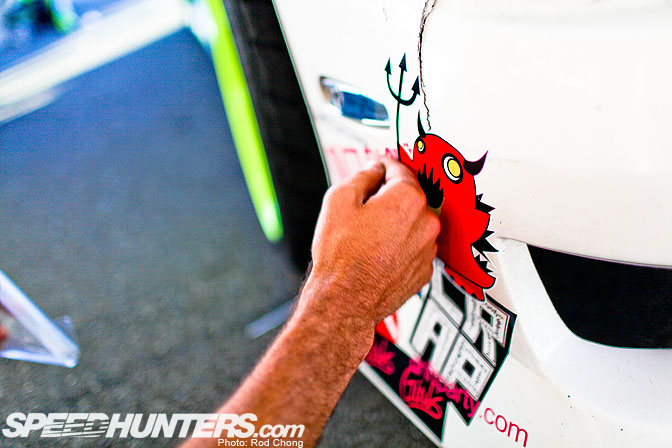 Finished! Turbozilla will take a ride at Irwindale Speedway in a few weeks time!
:R