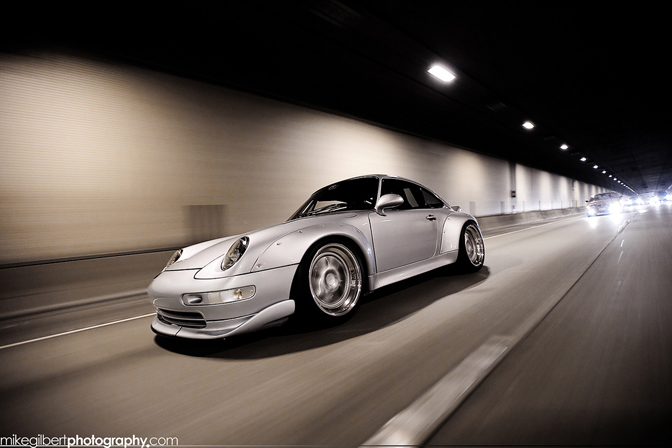 A friend of mine at work sent me this the other week, and I'm still obsessed with it! And guess what? Its for sale! If only I had an extra 39k, and it was black, it would be mine in a heartbeat.
Car started its life out as a plain old (but still beautiful and classic) 1995 911 Carrera in Polar Silver, and has been transformed into the beast you see here. The 993's were the last of the air-cooled 911's, and have held thier value extremely well compared to some of the newer water cooled 996's.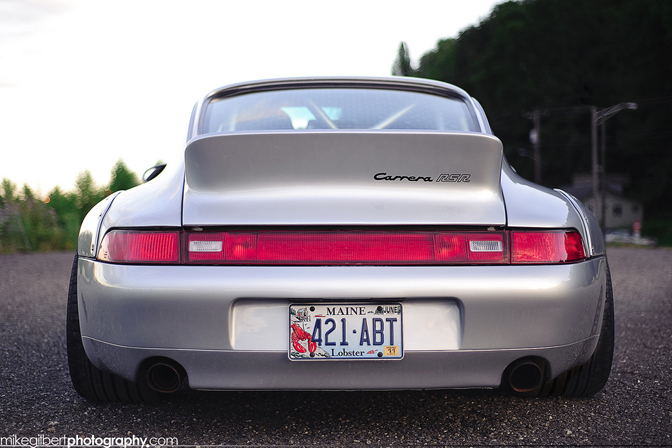 Now there is a bad-ass ass.. if I don't say so myself. 993's are just plain sexy IMO, and this one is no exception. I love the ducktail spoiler reminiscient of the first 911 Carrera RS's. Some purists might not like the badge, but I think its well done and tasteful. Looking through the list of modifications, this car is deserving of a new moniker.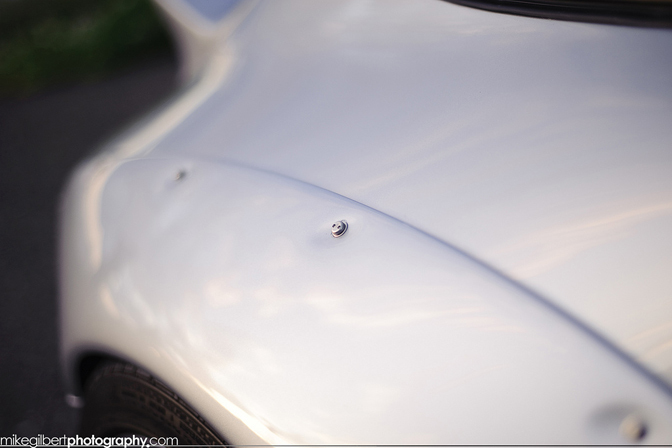 I've always loved the GT2 bolt on fender flares, they scream boy-racer especially on a street car. I think this might just be the perfect street car.. for me. My birthday is coming up, maybe you Speedhunters can all pitch in and buy it for me?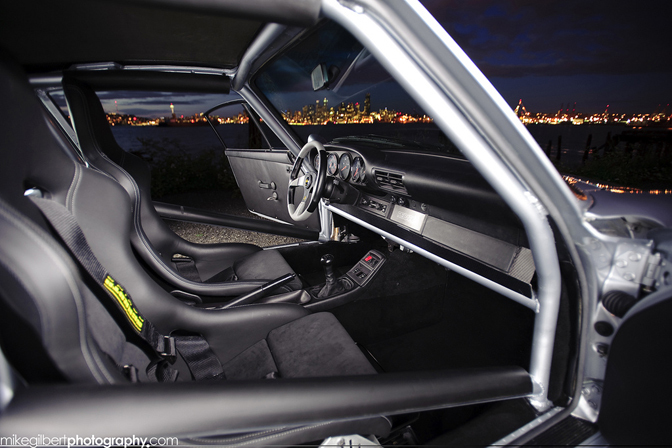 WIth a welded in cage, Recaro Pole Positions with custom leather and alcantara inserts, Schroth harnesses, 911 RS door cards, and RS carpeting, the interior is certainly means business. The cage looks really well integrated into the interior, maximum clearance and paint matched to boot.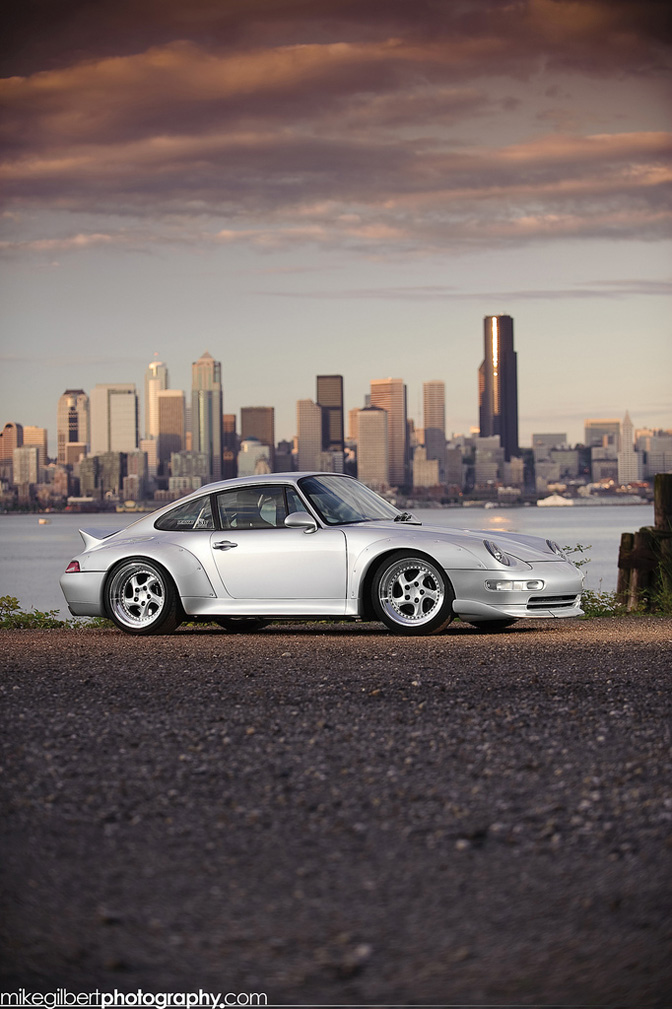 On the outside the front splitter and side skirts are also courtesy of the RSR. Euro bumpers with RSCS front air ducts add a really clean look. Unfortunately in North America, low-speed crash standards meant we got different bumpers, IIRC.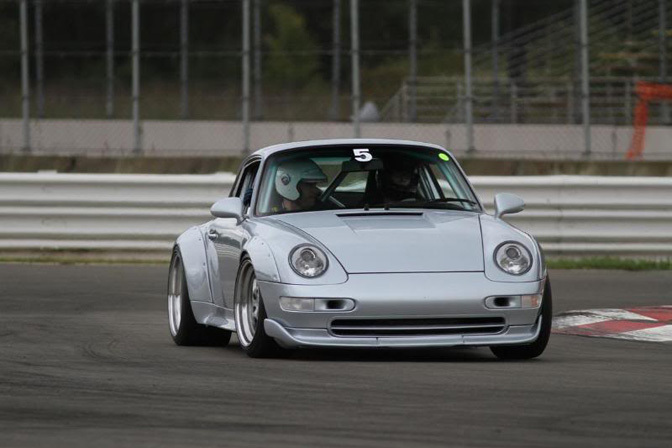 The car has only seen the track once to far, hopefully the next owner will be able to take full advantage of how well this car is set up for the track. With KW V3 coilovers, some TRG sway bars and a few other trick suspension bits, I can imagine the car is pretty well prepared for the track or a rip through a canyon, or even some nice freeway on-ramps. The Fabspeed Supercup mufflers will assure you get noticed by the local authorities however.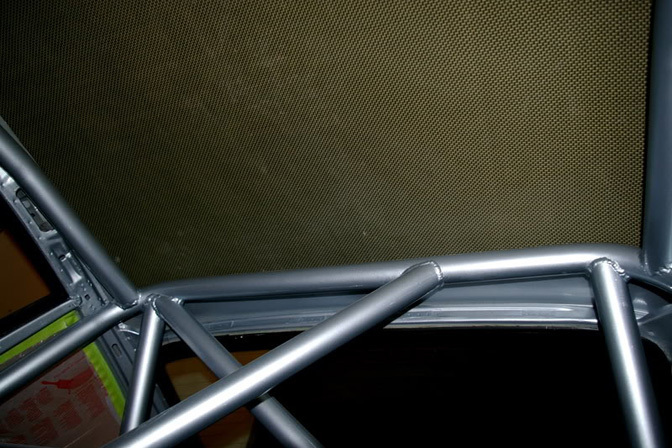 The stock roof panel with sunroof was removed and replaced with a carbon kevlar molded peice. If you look from the outside, looks completely stock, but shaves a lot of weight where it really matters. Probably helped a lot in the fabrication of that cage as well.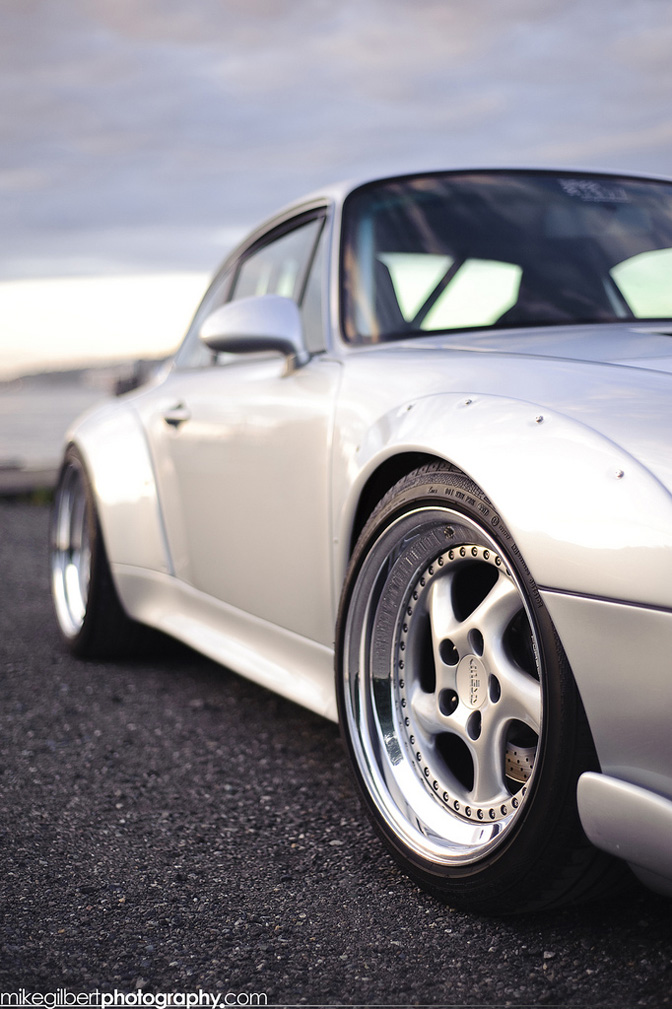 Custom Hartmann 3 peice wheels are 9.5" up front and 11" in the rear. The wheel centers are just like the 993 twist wheels found on the 993 Turbos, and are paint matched Polar Silver just like the rest of the car. Can never go wrong with 3 piece wheels and a big fat lip on Porsche's.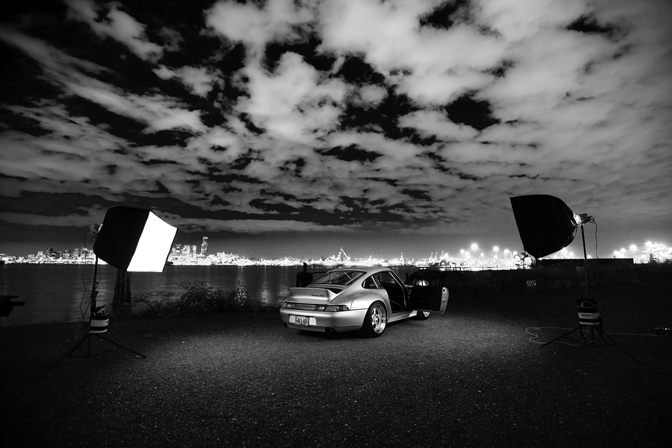 Apparently the car is a beast on the street, but just doesn't get enough use by the current owner, so its up for sale for $39k. With the amount of modification and time put into this car, I'm sure it is worth every penny to the right buyer. Who knows, perhaps Speedhunters will allow the right buyer to find this car and give it a great new home. If you would like to see the ad along with contact information and a few more pictures, follow the link below:
95 Porsche 993 RSR Clone For Sale
Also check out more of Mike Gilberts great photography at his website. Mike Gilbert Photography
- Carl