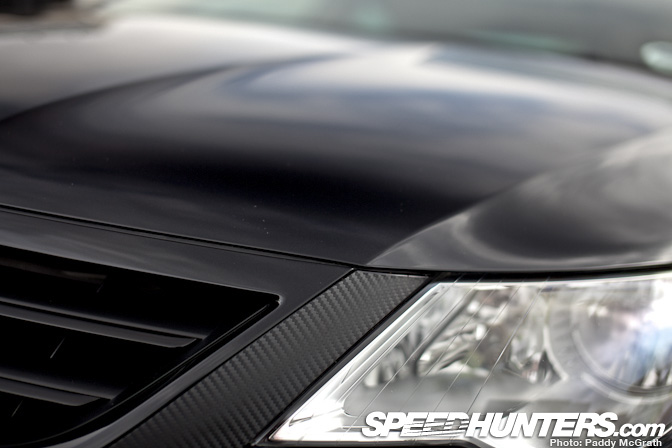 One of the first (of many) cars that stopped me in my tracks at the recent Edition38 X show was this Passat CC. My favourite attribute of this car is it's simplicity, a trait that ironically is quite difficult and complex to achieve. It's just so easy to get carried away and end up with a finished product that is nothing like you envisioned.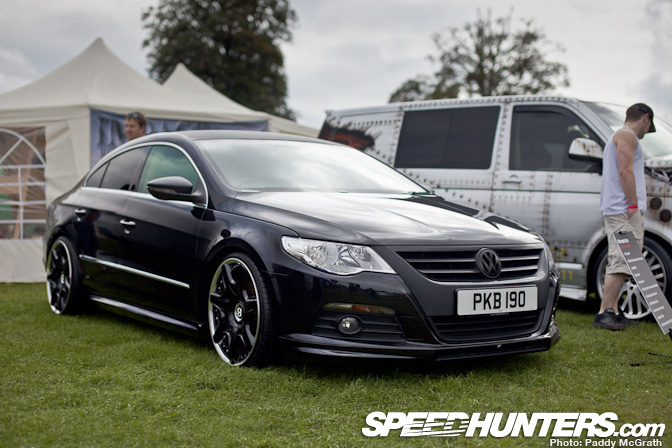 This Passat CC GT was just sublime in it's execution. The CC is a great base to start with, I really like the shape of this new Passat. I'm not sure if it's available in the US ? The car is dressed with a full Votex kit.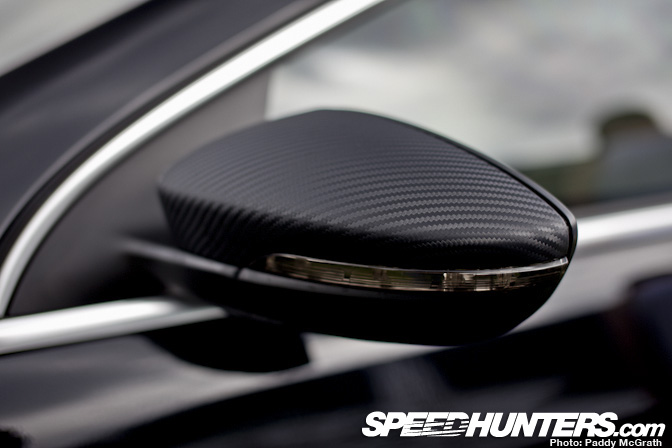 Di-Noc carbon fibre roof and grille are subtle additions to the black scheme. It appears the mirrors have ben treated to a 3M carbon vinyl wrap but I have to admit that it does look good when used discreetly like this.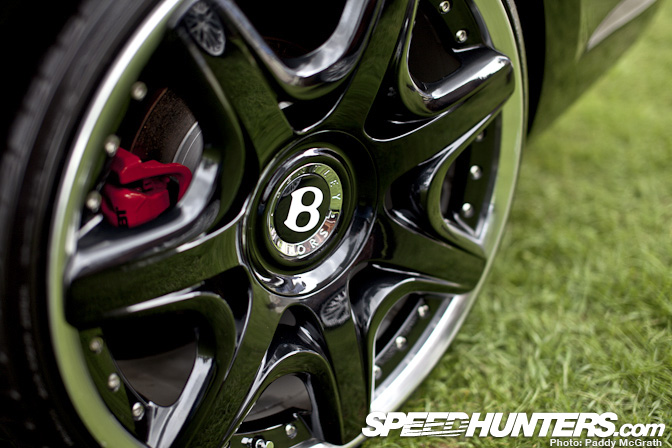 The wheels are 20" Bentley Mulliner's with black centres and a polished lip.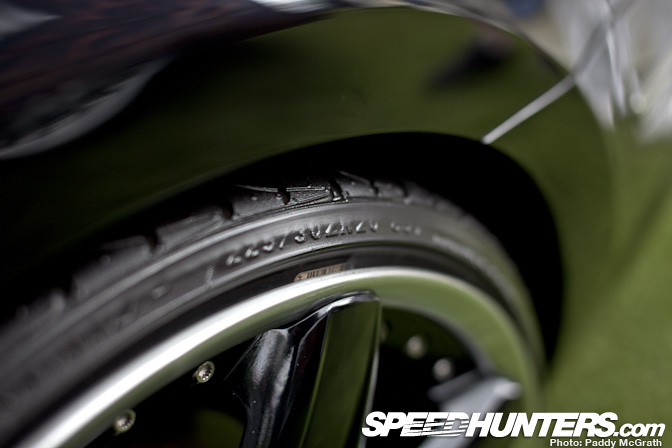 'If you ain't scrubbin, you ain't dubbin' according to a sticker I seen for sale at the show. Guess this means the owner is 'dubbin' ?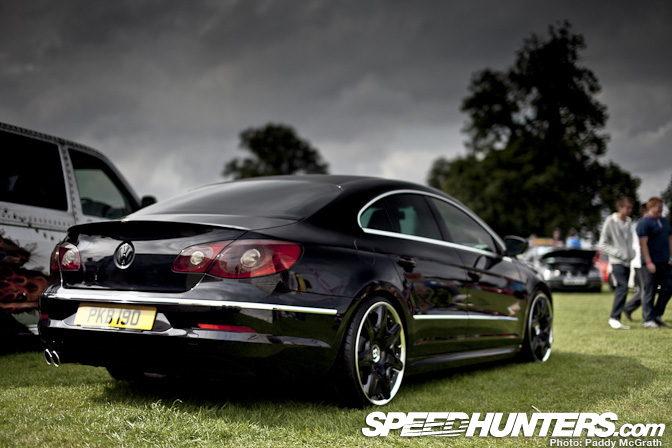 The car has been lowered on VMAXX coilovers which seem to be a popular choice within the scene. The car features an ABT Sportline exhaust system, which along with a remap helps the 170TDi engine to a healthy 210BHP (I've no idea on torque figures)
The interior features a full factory beige and full leather trim.
Simple, but effective.
Paddy