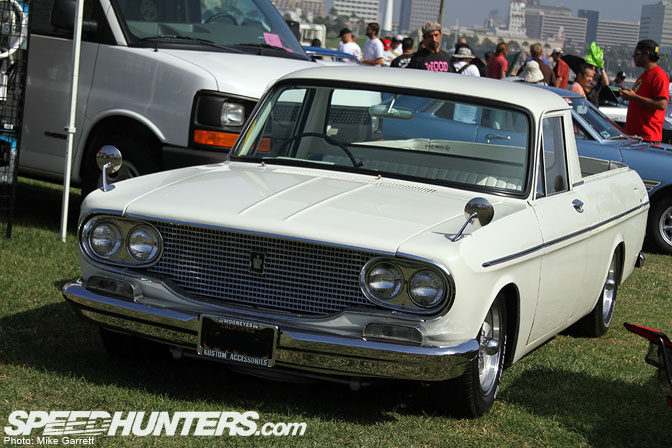 As a huge geek for both classic American and classic Japanese cars, I can't help but be a giant Mooneyes fanboy. Last weekend at JCCS one of my favorite cars of the day just happened to be this Toyota Crown pickup brought out by the guys at Mooneyes USA.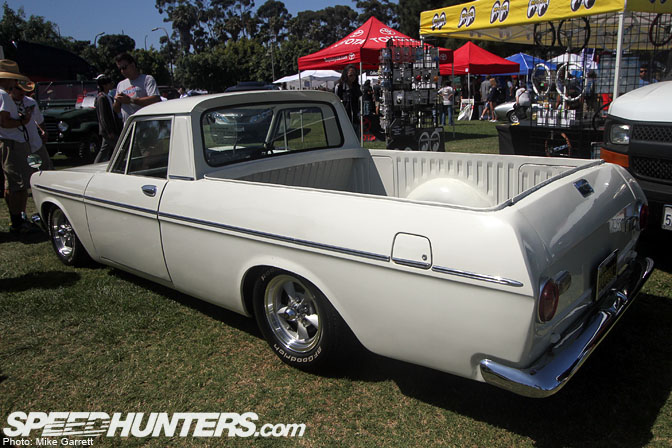 This particular car is a 1964 Toyopet "Masterline" model, imported from Japan after being worked on at Crown Classics in Yokohama. If you're' a fan of old shcool Japanese cars, then you've probably heard of Crown Classics and their fleet of fully restored and customized Crowns.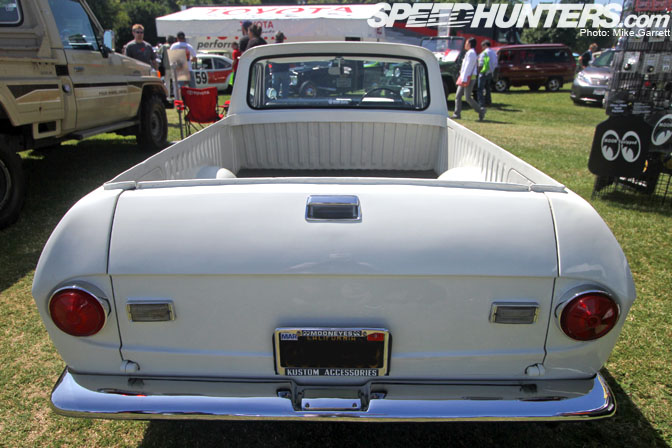 Obviously the styling on this generation Crown is heavily influenced by the American cars of the time. Essentially, the pickup model is a Japanese version of an early model Ranchero or El Camino.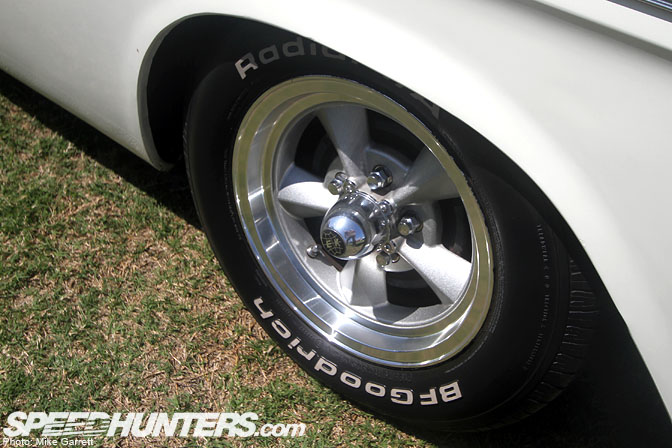 This car is set up properly with a dropped stance and a set of five-spoke wheels with BFG white letter tires. These particular wheels are actually a collaboration between Mooneyes Japan and Enkei.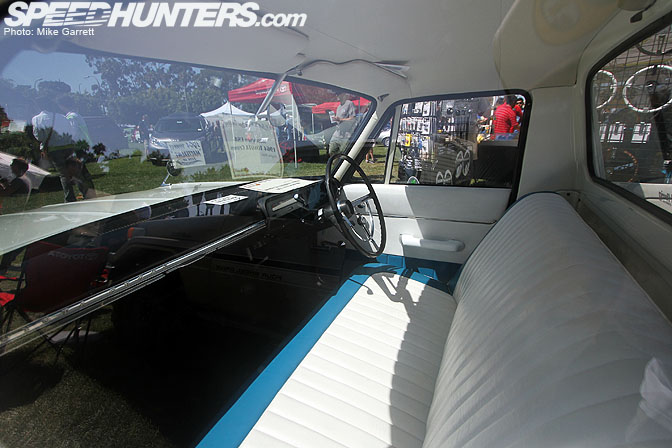 The interior looks very period correct, complete with a column shift automatic. Cool upholstery too!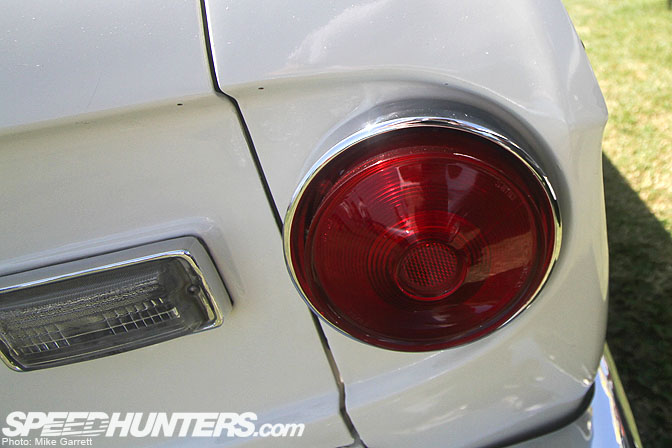 You gotta love the round tail lamps and the reverse lights in the tailgate. I'm sure that by looking at these pics you can see just how good of shape this car is in.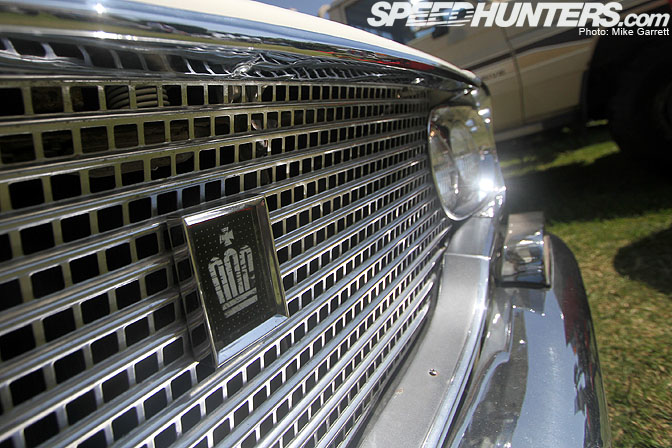 Finding parts for any old car can be tough, but I imagine it's got to be extremely difficult trying to locate parts for a '64 Crown Pickup. I wonder how many of these cars are left in the world?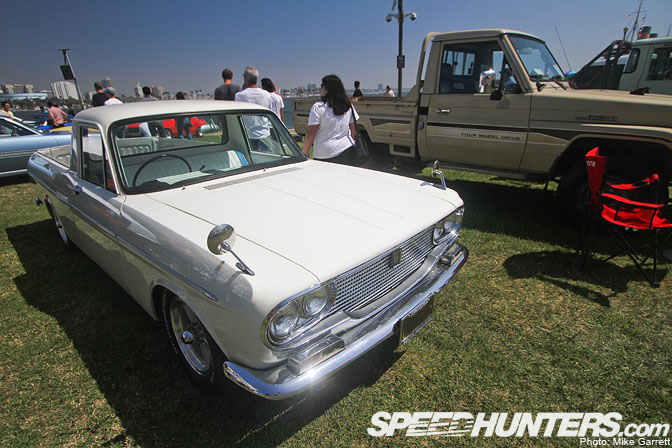 It would be so cool roll up to the local hot rod cruise night in this thing. Is that a Ford? Is that a Chevy? Nope, Toyota.
Much respect to Mooneyes and Crown Classics for this perfect mix of trans-pacific nostalgia.
-Mike Garrett