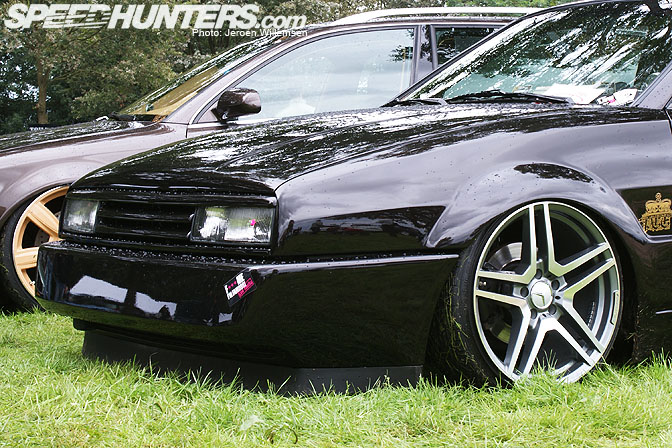 I've always had a softspot for the Volkswagen Corrado, but I had yet to see an example in the flesh that had been modified properly. So when I saw this version at the VW Fanatics show it stopped me in my tracks. It had so much presence even when it was parked in between two other cars. Luckily for me those other two cars left early so I had a clear view of the car.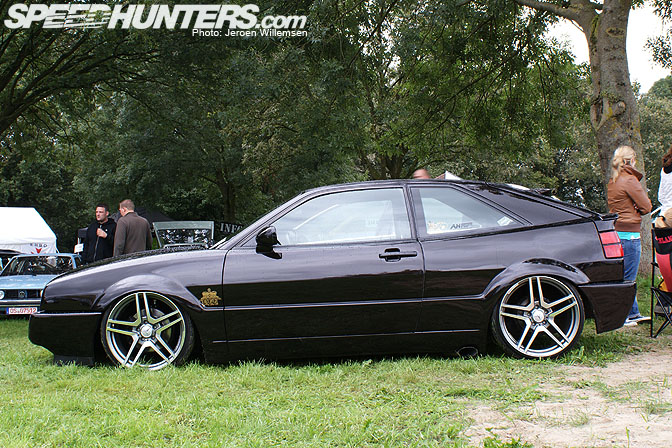 You would think that by looking at this picture the car is using airbags, but it is not. It uses an H&R suspension system with custom springs at the rear axle made by AH Excusive Parts. But it is not as simple as just mounting a new suspension system. Andy, the owner, also modified the wheel housings. He cut them out and welded them back in higher to be able to drive with this ride height.
To prevent the AMG wheels, that originally came from a CL63, from rubbing Andy widened the front and rear fenders.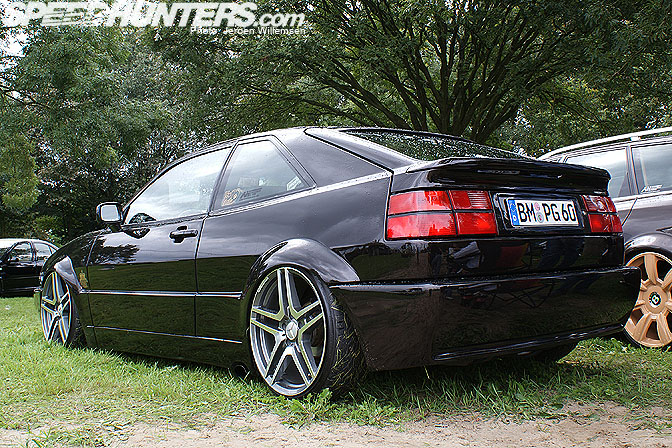 The wheels come in 18"x8,5 and are wrapped in 205/35 Toyo T1R tires. They look great in this application. The body has been cleaned, something that is still very popular in Germany, so no badges, antenna and Andy even moved the turnsignals inside the headlights.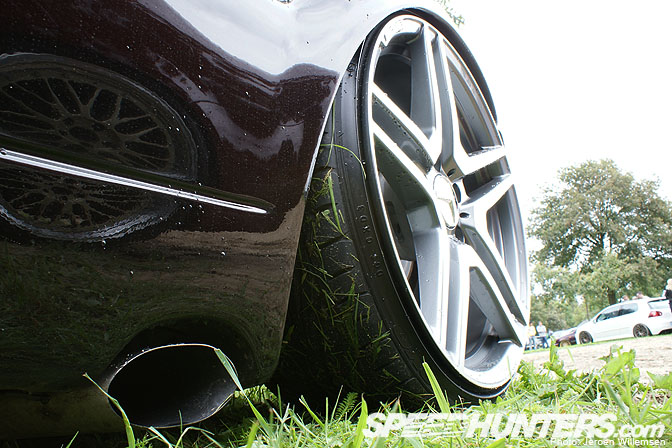 The sideskirt houses this FOX side-exit exhaust that connects to the slightly modified G60 engine. The engine has been modified with a Theibach ECU, Schrick exhaust, bigger intercooler and 70mm pulleys. According to the dyno sheet it now has almost 210bhp.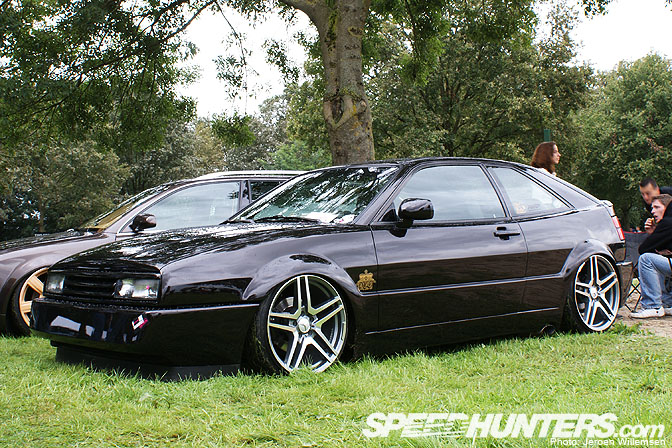 I love the Corrado from this angle especially when it is this low and is running those awesome AMG wheels. I have yet to see a better looking Corrado !
- Jeroen Willemsen