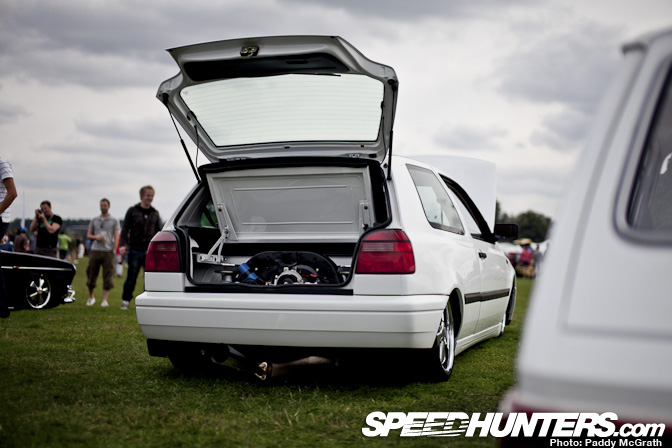 For anyone who says that the VW scene is boring and predictable, how does this grab you ? It's a MKIII Golf which is now running an aircooled engine which can be found where the groceries used to sit. Now, I'm no expert but I can't imagine too many scenes where somebody would move the engine from front to rear and even less where someone would replace an arguably faster, more reliable engine with an older, slower one.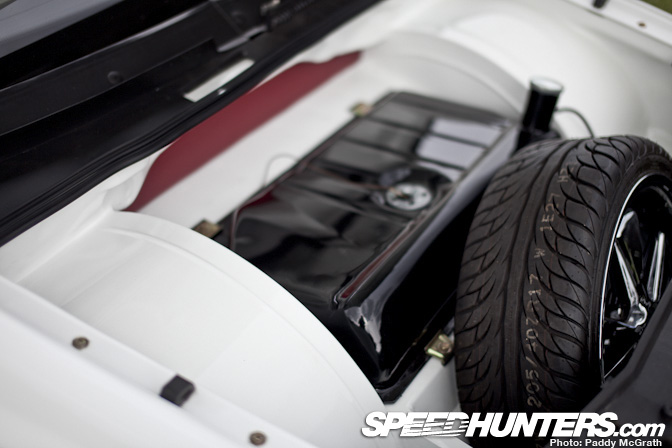 Up front, the arches have been tubbed to allow for the narrower track. The fuel tank now sits where an engine used to.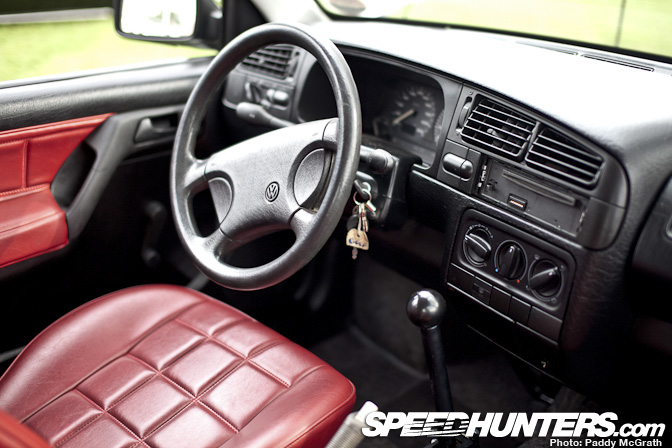 Inside is strangely standard …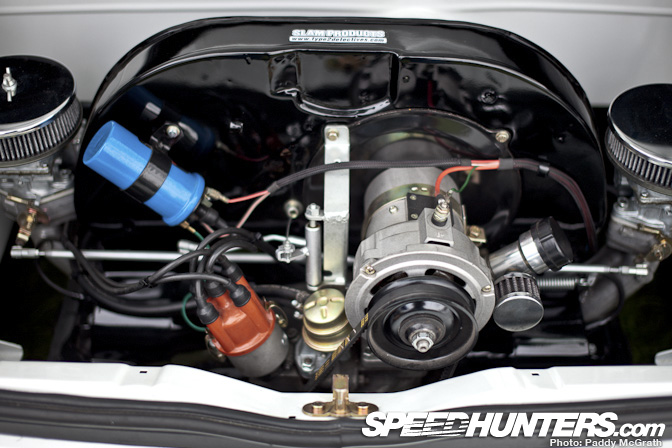 A closer look at the engine setup at the rear. Love it or hate it, you can't argue with the quality of the workmanship that has gone into this car.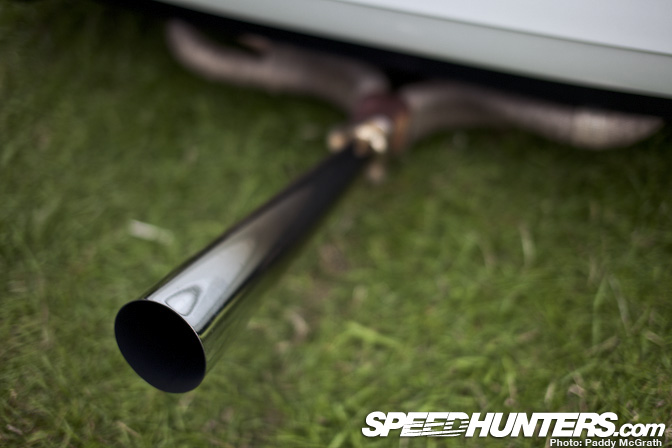 A Stinger exhaust out back helps bring attention to the car when the boot is closed.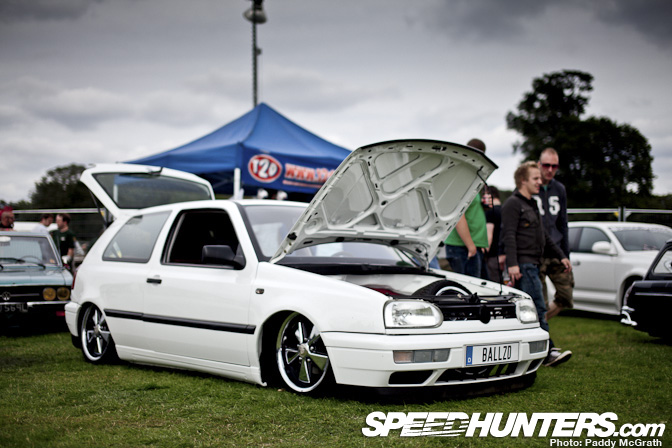 I can already hear some of you priming your keyboards with an onslaught but I have to urge you to just think about this. It was done for no other reason except to prove it could be done. Life would be awful boring if we all liked the same things and chased the same ideals.
It truely was a breath of fresh air to visit Edition38, if only to open my mind to another car culture to which I'd given little consideration in the past.
That concludes our Edition38 coverage for 2010, I hope you guys enjoyed reading it as much as I did writing and photographing it.
Paddy
Edition38 coverage on Speedhunters
P.S. I done some detective work on this car afterwards as it really caught my attention. The car was built by Type 2 Detectives and from what I've researched it's an aircooled VW Type 3 floorpan that has been extended slightly with a MKIII Gold body placed on top. Incredible craftsmanship !