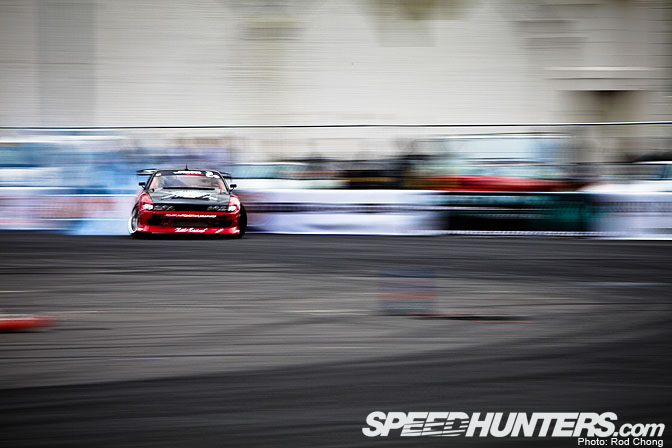 Greetings from London! This is my absolute favourite city in the world, and I find it quite exciting that in around an hours time I'll be hopping on The Tube to attend the JDM Allstars Wembley drift event. I don't normally associate London with drifting, so it's a bit of a mind tease to be able to do this.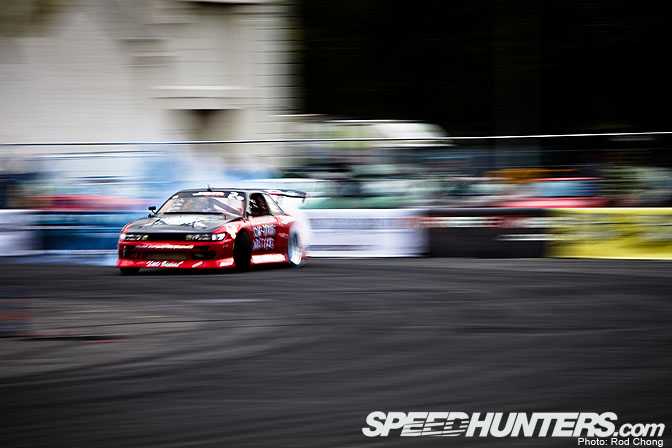 I dropped in on the event yesterday to check out qualifying and thought I'd share with you a quick photo action sequence.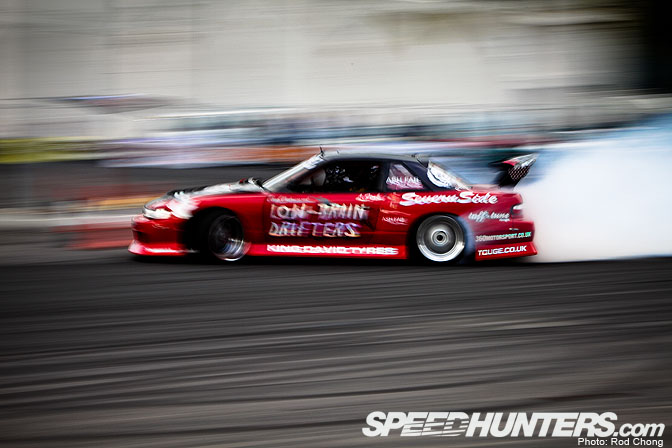 This is Australian drift champion Luke Fink during one of his qualifying runs. You like his new Work Equips?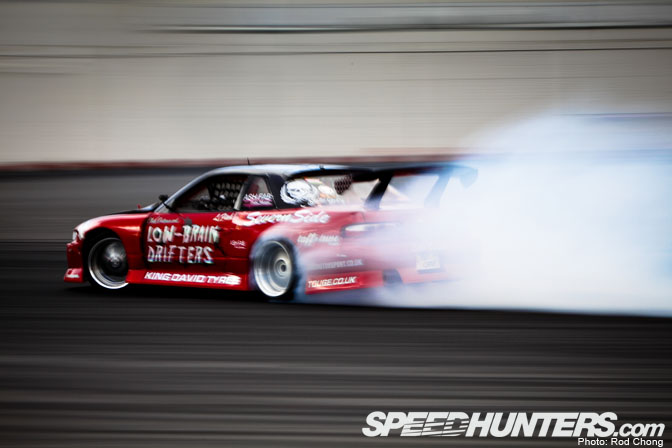 I hope to see some of you UK Drift Massive at the event too and will be handing out Speedhunters stickers while my stock lasts… just look for the half-breed Jamaican-Chinese-Hispanic guy in the black fidora hat if you want one.
:Rod Chong