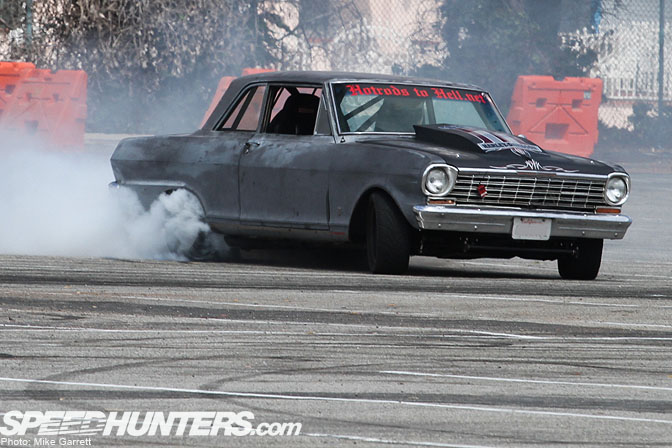 With all of the tire destruction and E-brake grabbing that happened at Hollywood Park on Sunday, I've some more photos to share from the Gymkhana Grid test day.
Above, another view of the Nova from the aptly named shop, Hot Rods to Hell.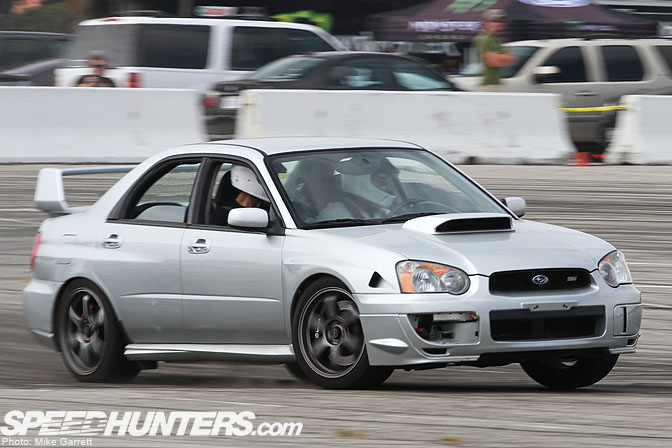 From the chaos of a high power V8 and rear drive to the smoothness of AWD. Another one of the many Imprezas that came out to run the course.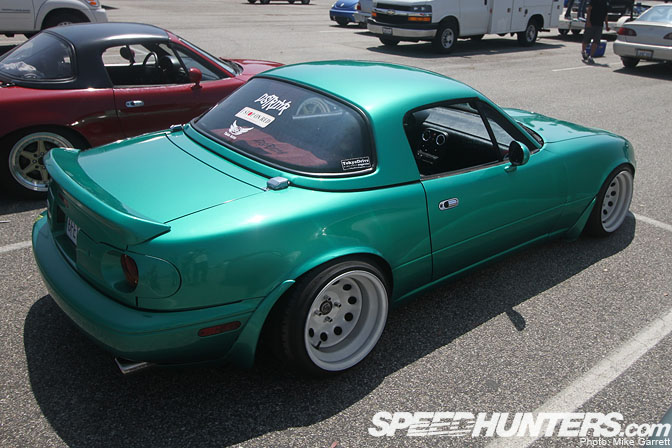 Here's another view of the slammed and poked NA Roadster that some of you requested.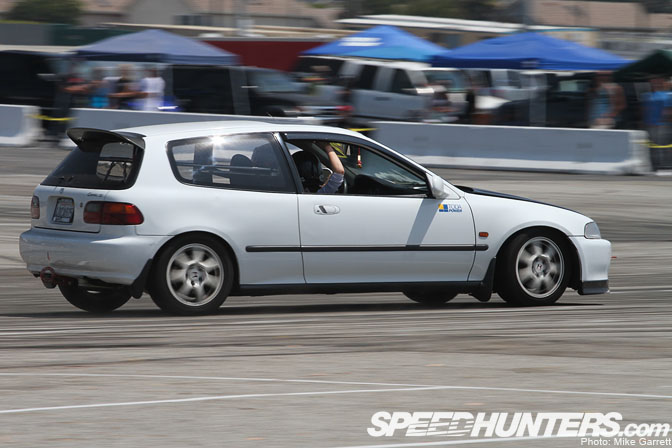 Although outnumbered by the AWD and rear-drive cars, there were a handful of FF machines navigating the track, like this 5-lug swapped EG Civic.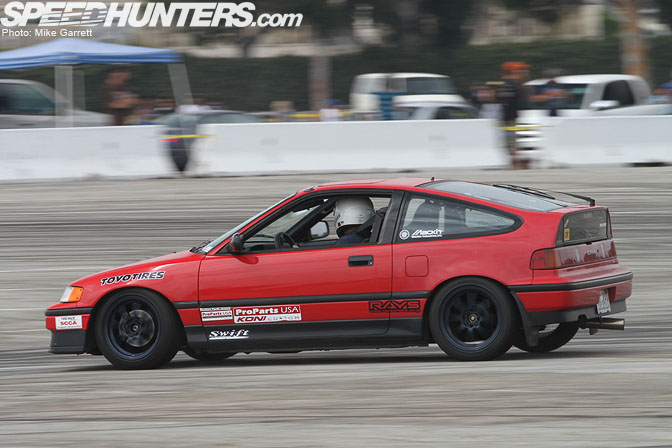 Along with this potent little CRX. The E-brake is your friend!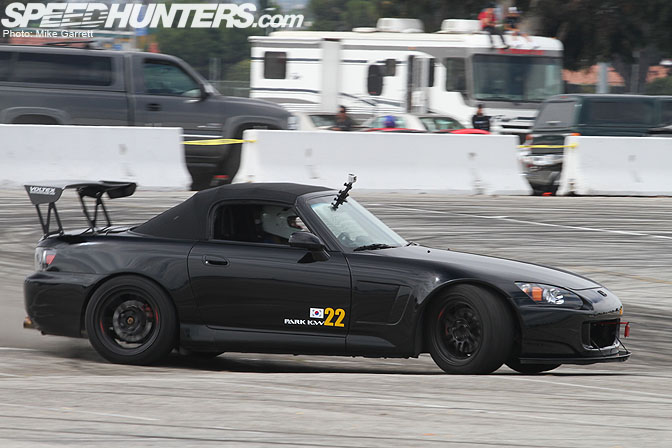 Another Honda, this one an S2000. In this shot the car is coming through one of the big dips on the east side of the course.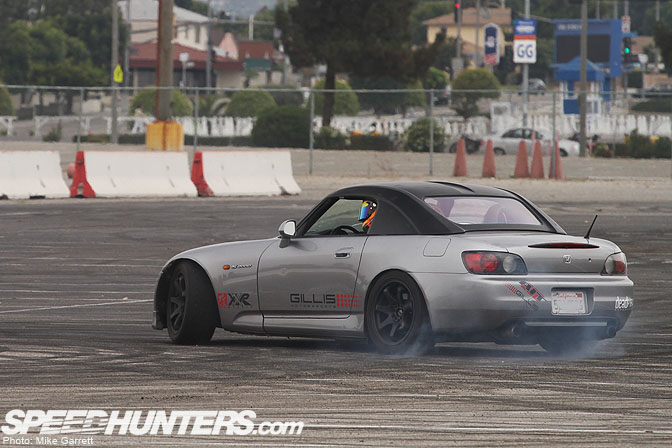 Meanwhile this AP1 brings the tail out in perfect gymkhana fashion.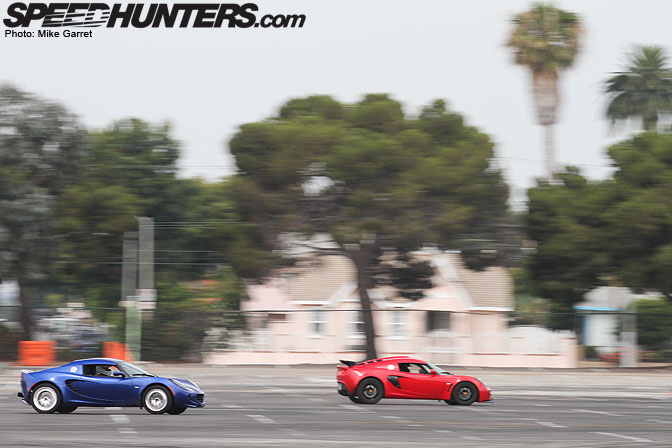 After getting the green flag, the first part of each run is a drag race of sorts – shown here by a pair of Lotus pilots.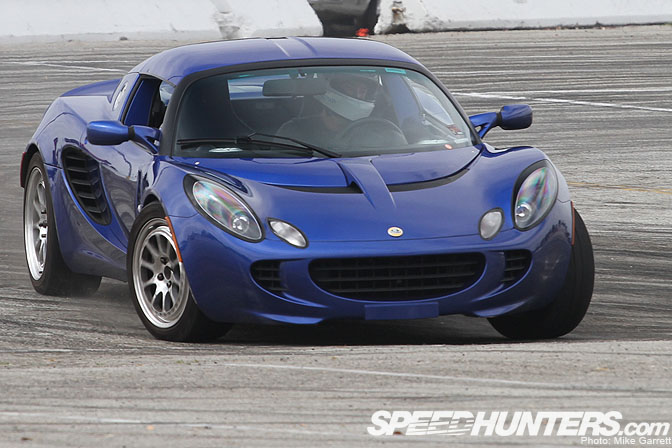 These mid-engine featherweights are another great choice for a tight gymkhana course.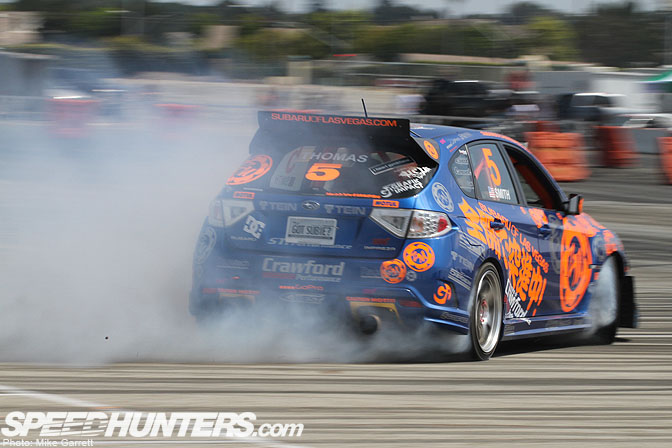 Nothing like smokey four-wheel powerslides to get the crowd pumped. This Impreza is campaigned by Zenkai Motorsports out of Las Vegas.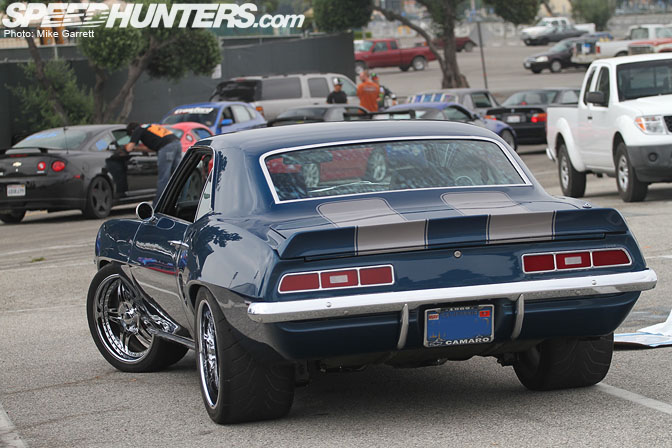 "Not enough rear tire" will never be an excuse for this thing. Just look at that rubber.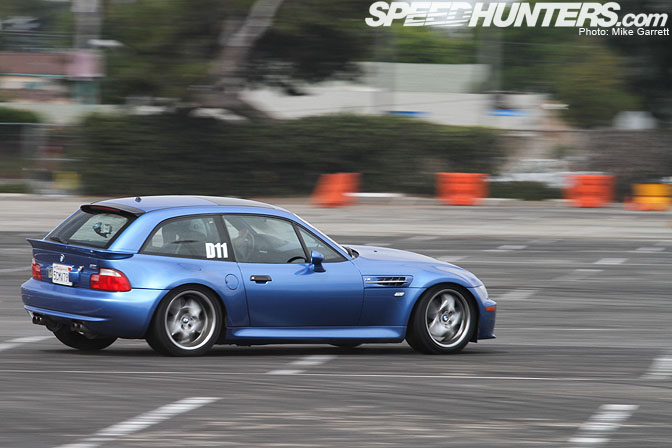 Did somebody lose a shoe? Oh nevermind, that's a first generation BMW M Coupe.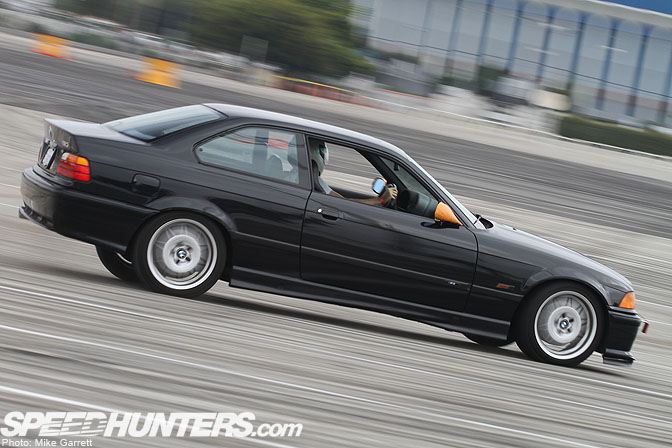 Sticking with the BMW theme for a moment, this stock-appearing E36 M3 looked quite good through the corners, and sounded even better.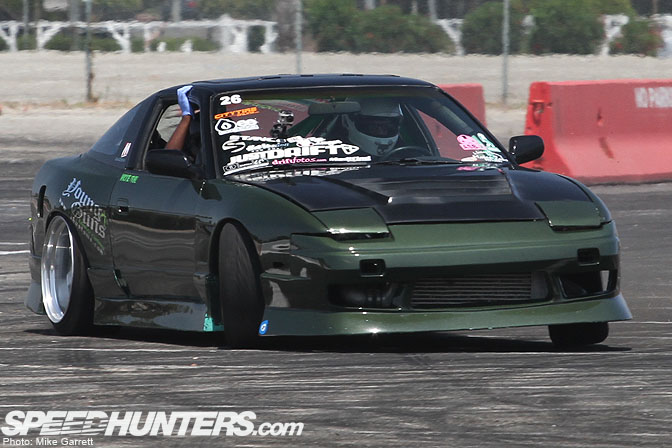 Another view of Mickie Frial's bitchin' S13.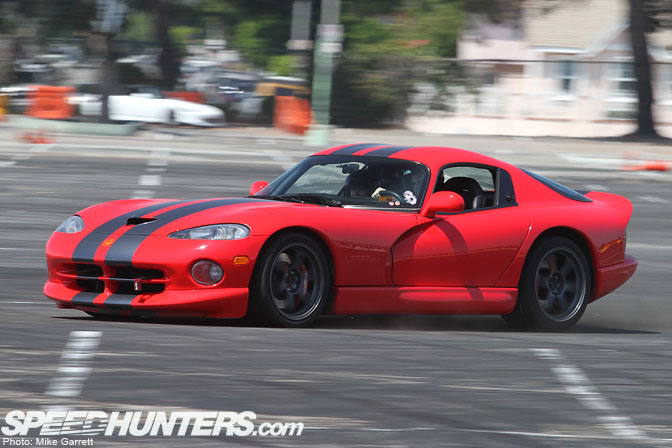 The design of the original Viper GTS coupe hasn't aged a bit since it came out. A great looking car, and quite fun to watch the V10 monster shred through the cones.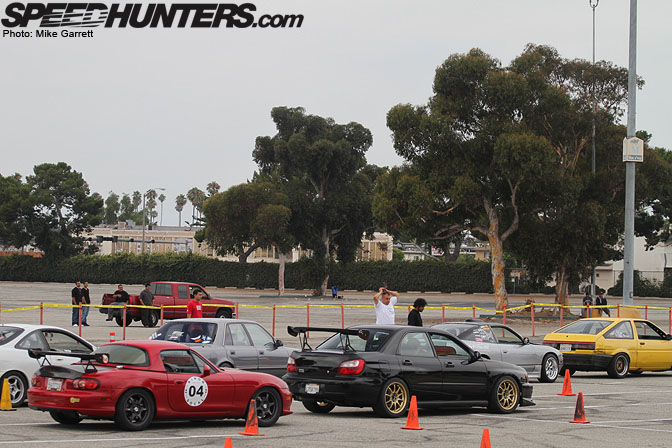 A mixture Japanese iron lining up in the staging lanes. Pick your poison.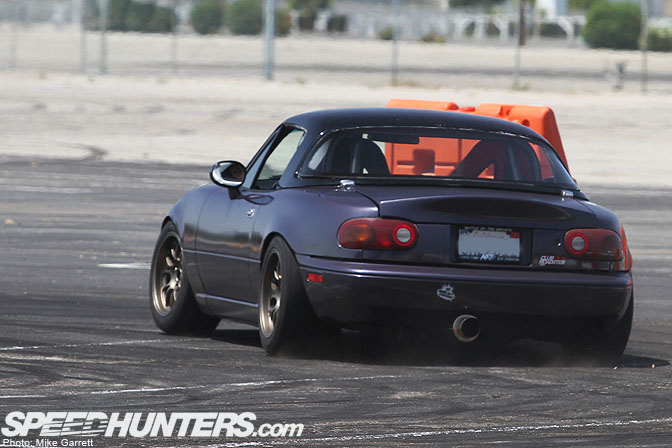 Some more Roadster love. I'm digging the center-exit exhaust.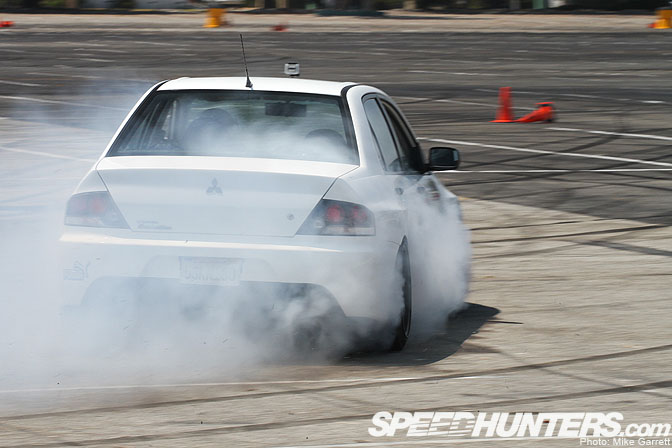 Scenes like this are what make Gymkhana Grid awesome.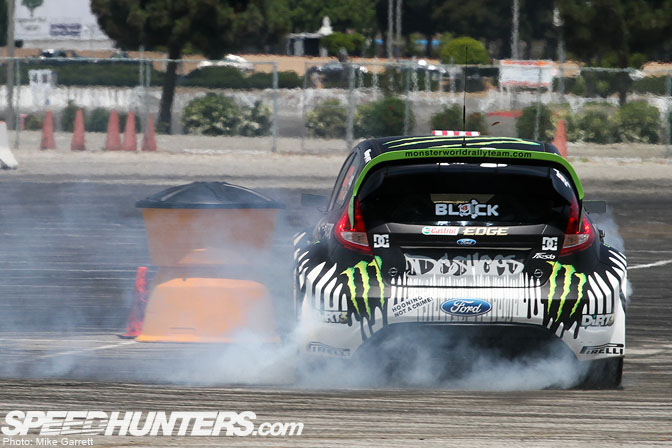 I can't wait until December when Block and company will kick things up a notch by bringing Gymkhana Grid to Irwindale Speedway.
See you there.
-Mike Garrett