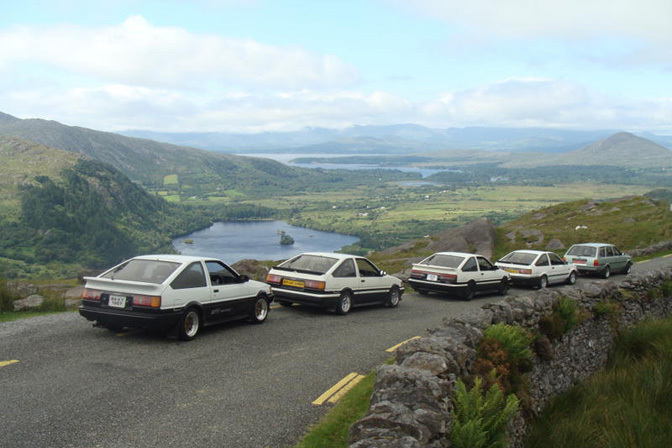 Here's an 86 meet that happened just a few backs in the rolling greens hills of Ireland.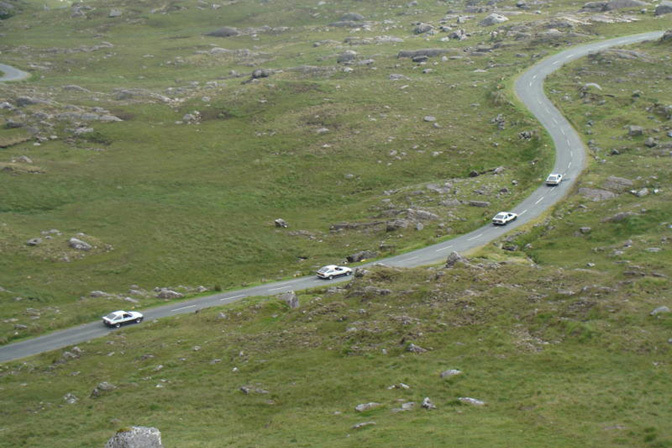 What a treat to have a meet with such a beautiful backdrop.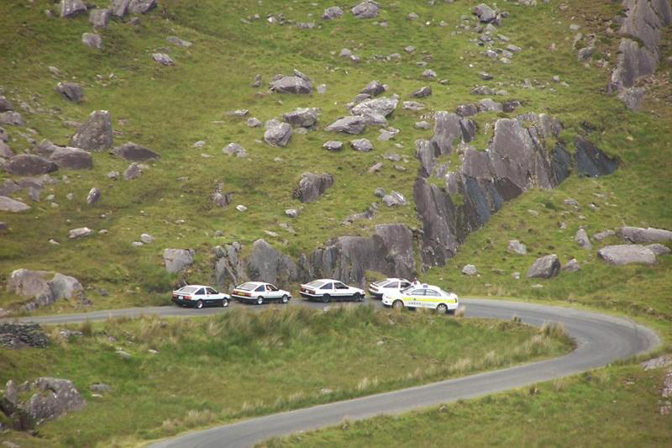 "Nothing going on here, officer, we're just delivering tofu!"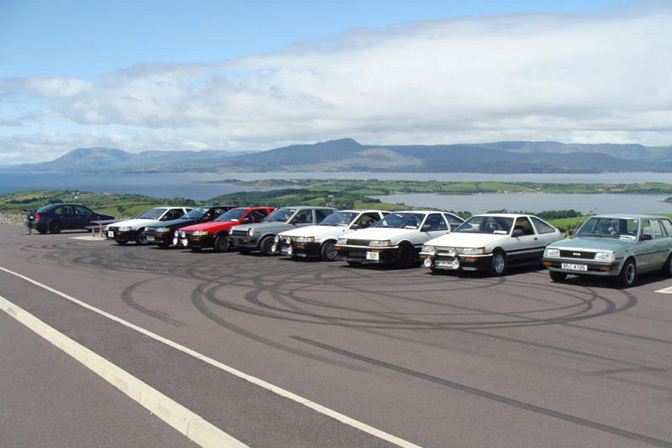 I'm digging the circular tire marks on the parking lot pavement…. but really, just look at that vista!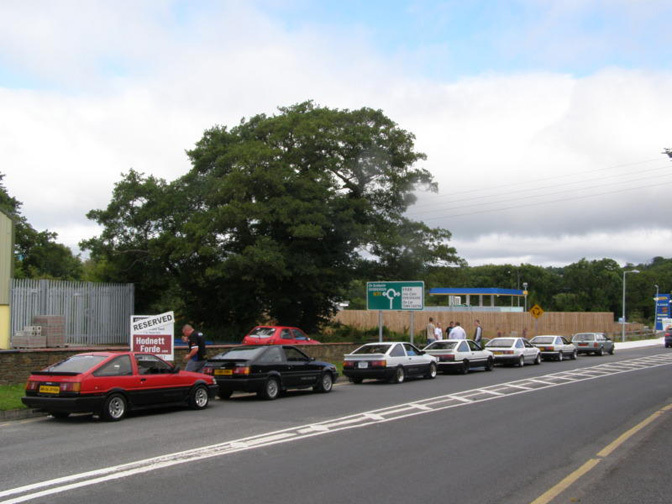 A great turn out…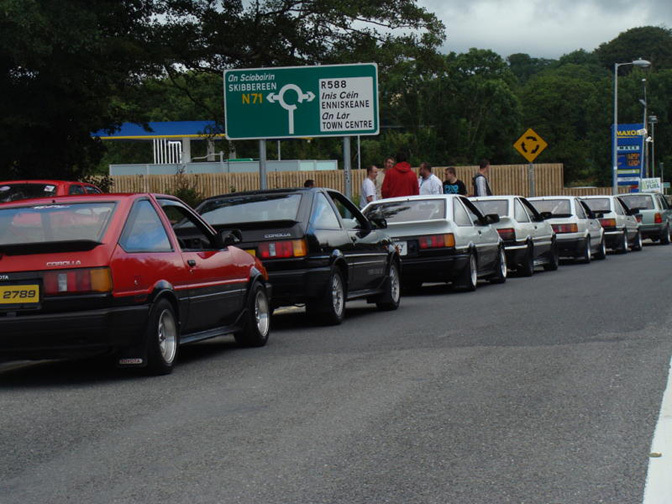 …for a pokey and great car.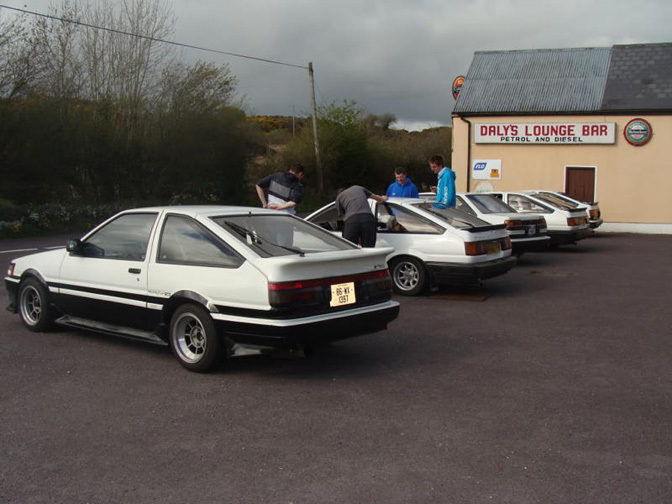 A great collection of Panda schemed 86s.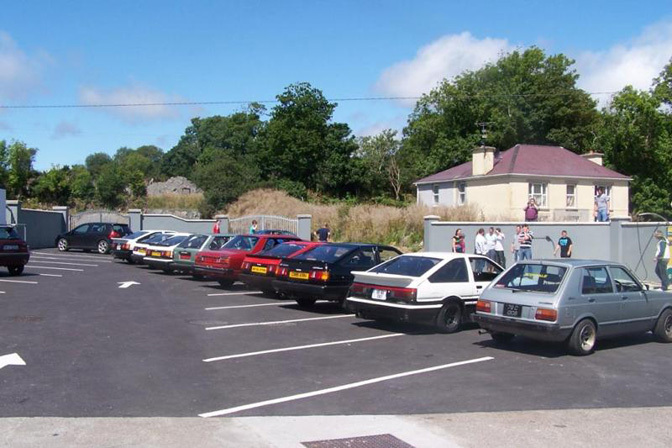 Thanks to Joe Moore for the sending in these photos! What a great 86 scene in Ireland. 
-Linhbergh