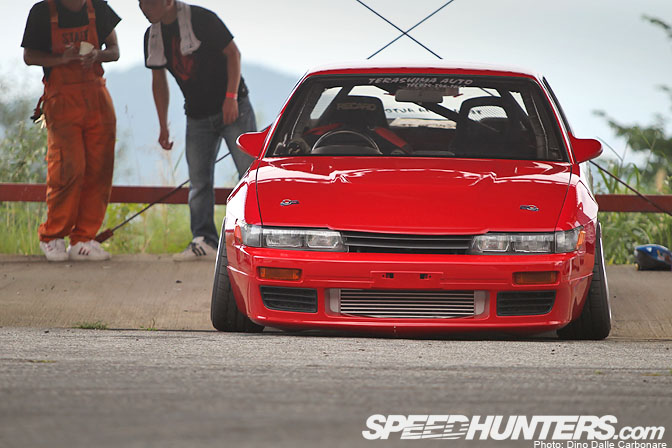 The Drift Matsuri is grassroots drifting at its purest. It doesn't even compare to regular drift track days, because once you have paid up at the gate you are free to drift any time, push your limits and those of your car and wonder freely from track to track. Except for common sense and respect for others out on track, there are no rules, anything goes, giving participants a refreshing feel of freedom and relief that puts them in the right state of mind to not only enjoy themselves, but progress their technique and skills. Over the course of the weekend I saw so many drivers improve so much…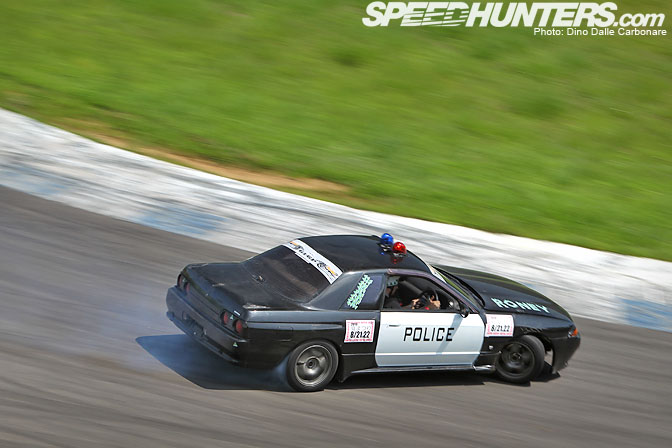 …a sentiment that most of the foreign visitors tended to share. After one weekend in Ebisu you take so much home with you, improving as a drifter and gaining an unquantifiable respect for Japan and the whole drift scene here.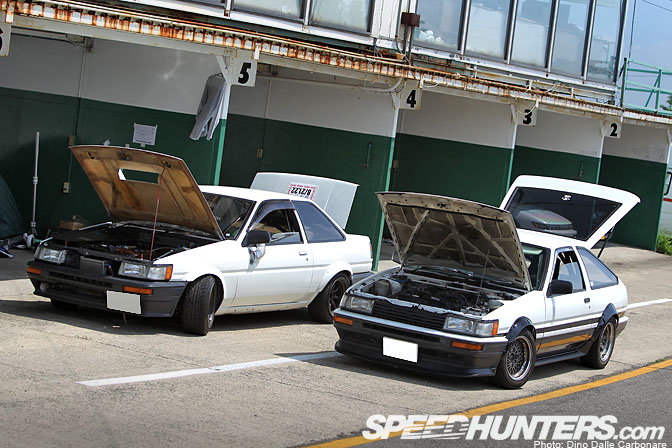 So let's dive back and continue our look at the cars and people that made this past weekend so special. Starting with this pair of nice hachiroku that were left to cool off in the pits at Higashi.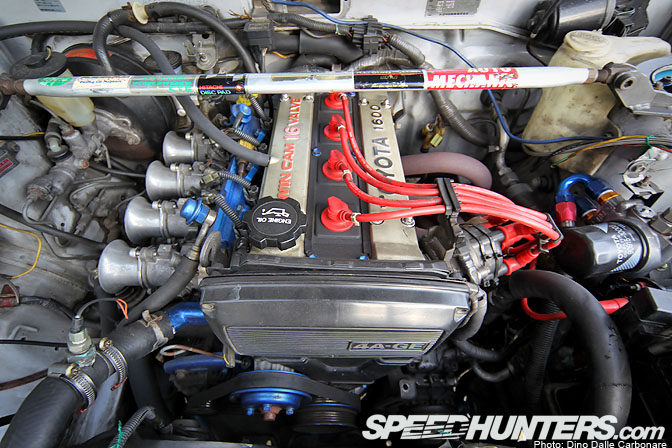 Both had lightly tuned motors, the most impressive of which was in the coupe.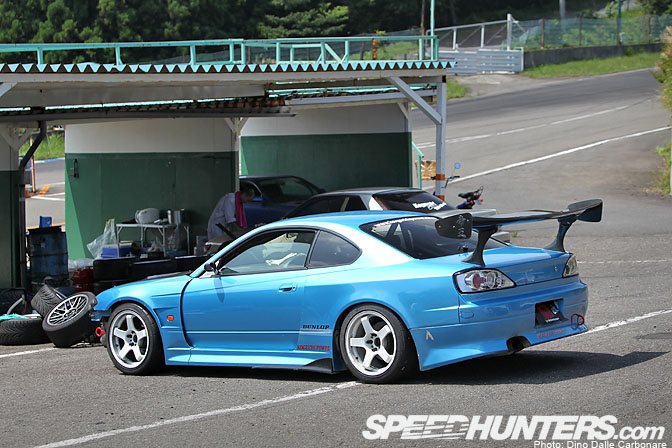 Towards the end of the paddock is where the Koguchi Power crew were hanging out. I have seen this S15 at previous Matsuri events, and if some of you recall I opened the coverage to last year's Autumn Matsuri with a shot of this Silvia…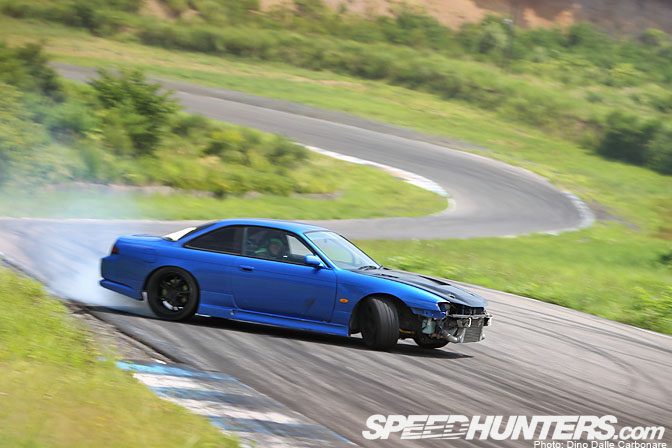 …in this exact same position! This is Koguchi in his S14 practice car.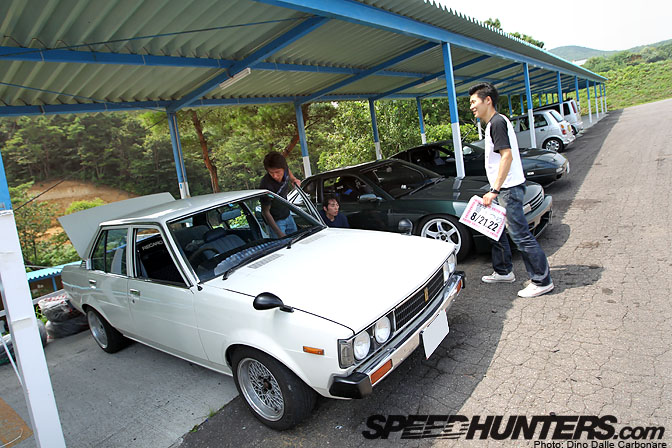 As I waited for the action to get going early on Saturday I found this spotless oldschool Corolla sedan…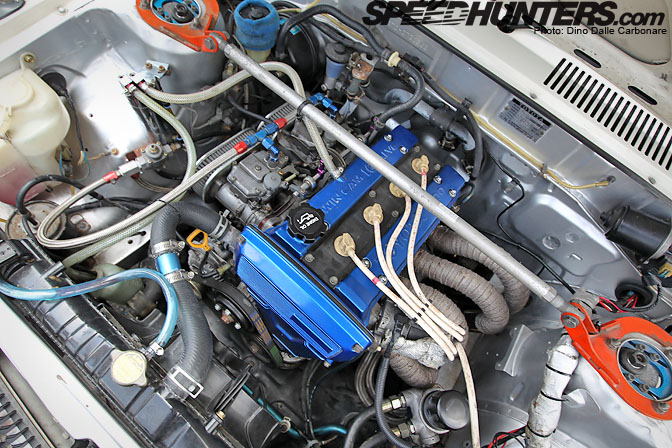 …and decided to have a chat with the owner who had come from Yamagata-ken with a bunch of his friends.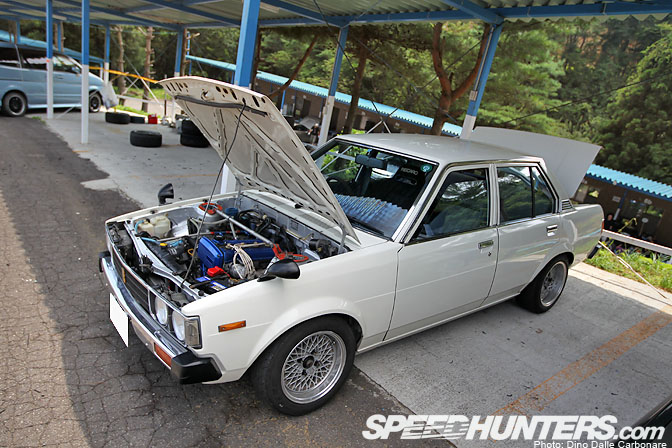 I wanted to do a more in depth Car Spotlight on this great ride but I couldn't find him the next day. Not to worry, I've got two spotlights of a pair of cool oldschool rides coming soon!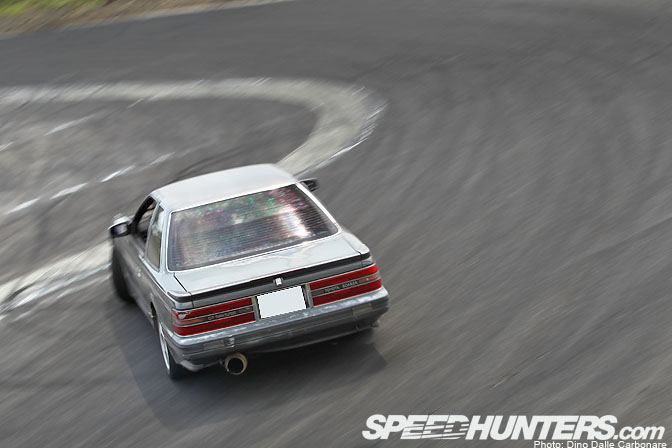 Does this Soarer qualify as an oldschool ride? Maybe.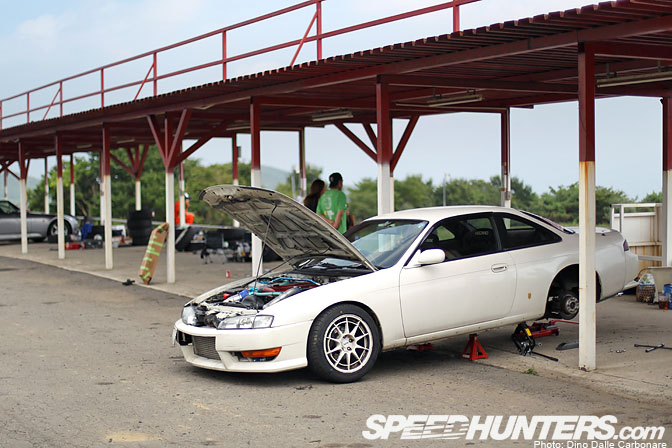 It's not often you see Enkei NT03's fitted on Silvias. I thought they looked pretty cool so had to grab a shot. I have a soft spot for these wheels as they were used by Nissan back in 1998 on the BNR34 development cars that were sent for testing at the Nurbugring.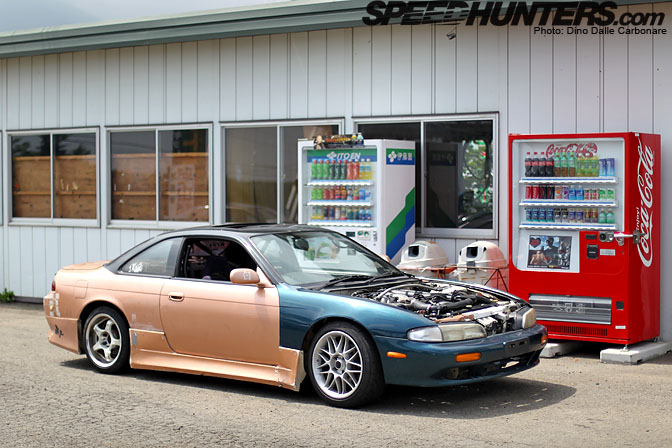 Is the brown winning over the green, or is it the other way round?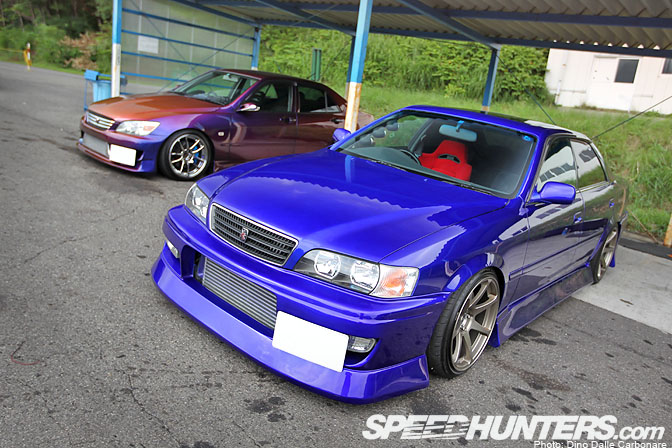 I thought I'd share a few more shots of the two Fusion Garage cars that were parked in Kuru Kuru Land.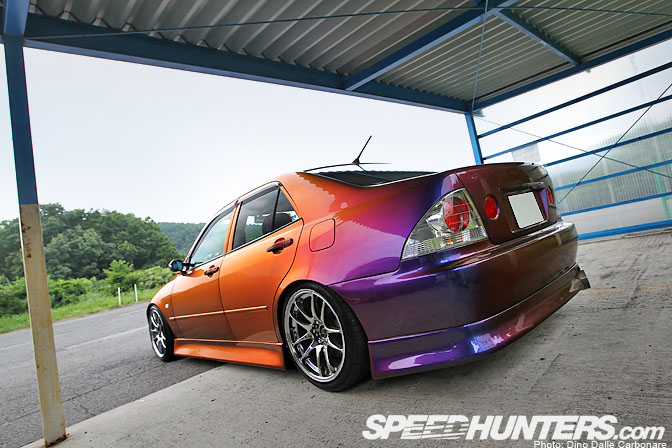 This angle gives a pretty good idea of the color flip on the 2JZ-powered Altezza.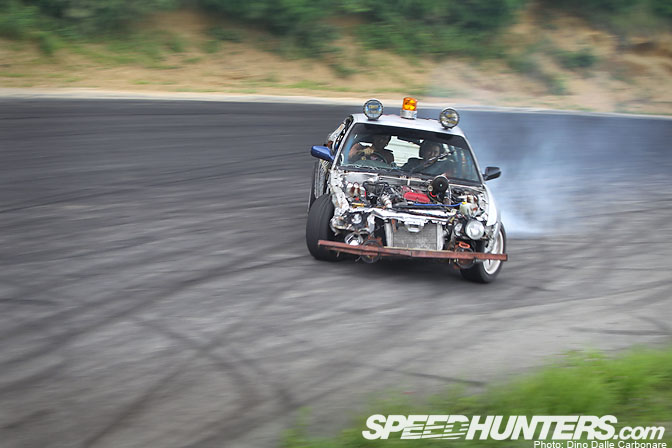 This S13 is the epitome of a missile, probably the most extreme take of one. Its path of evolution has continued throughout the last 3-4 Matsuris, morphing into a hybrid pick-up truck looking creation. It's hard to believe it's still running after all the abuse it has been subjected to!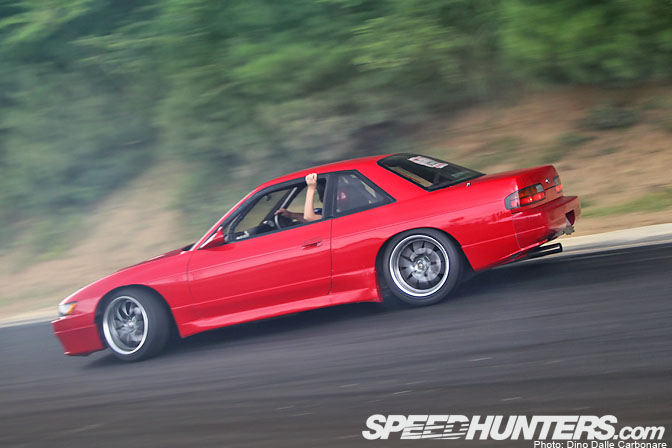 This is the same red S13 as in the opening shot. During this particular outing the owner also had his wife and his little kid in the car. Talk about a family excursion!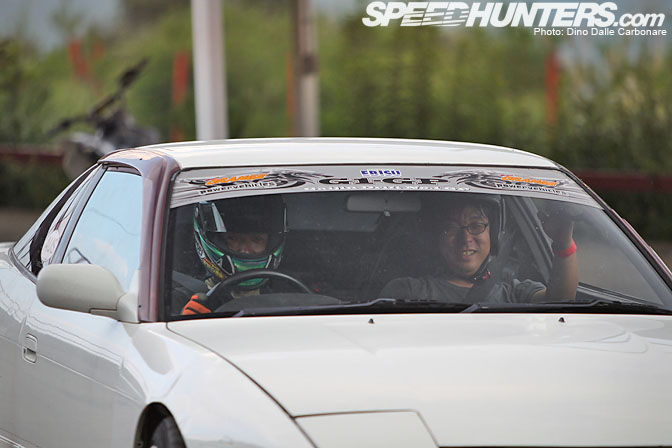 At one point I seemed to get up to the Kita course just in time, as the Team Orange guys were about to go out for some tandem runs in their RSP13 missiles. This is Suenaga as he enters the track…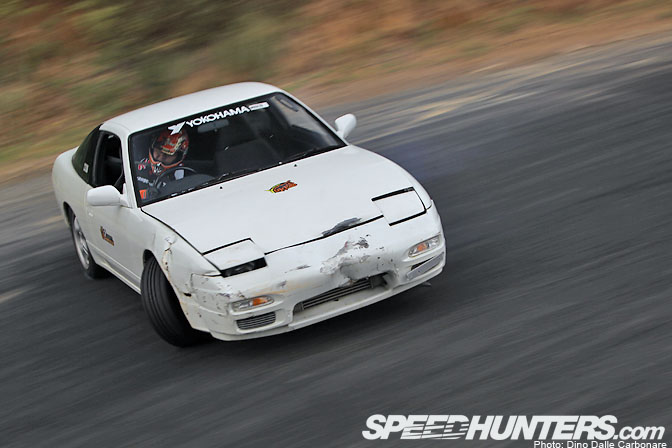 …and Kumakubo during a full speed and full angle entry into corner 1. This was actually the first Matsuri that Kumakubo had attended in a long time, as he had been out of the country for exhibitions during past events.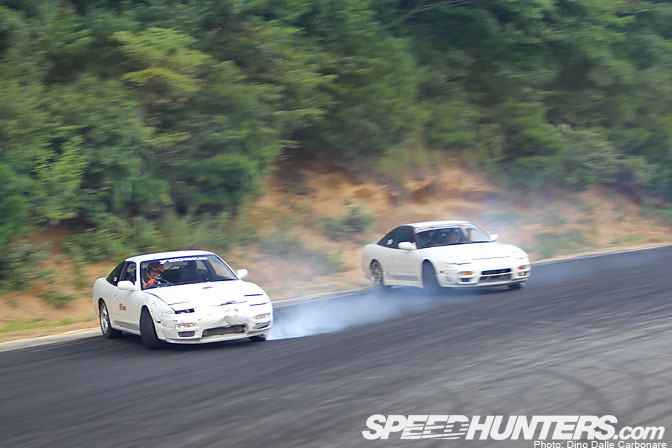 Perfect symmetry!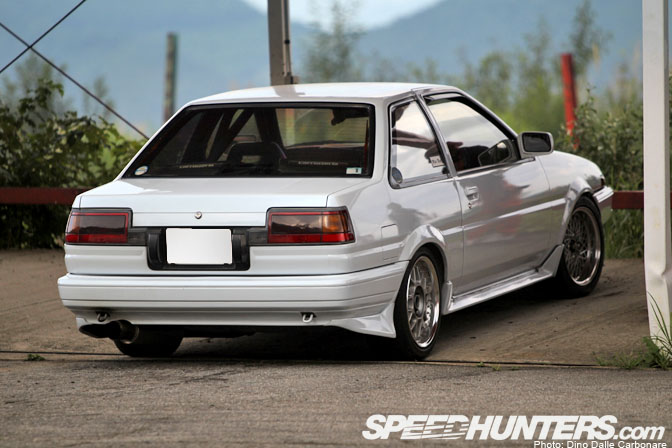 Yet another AE86.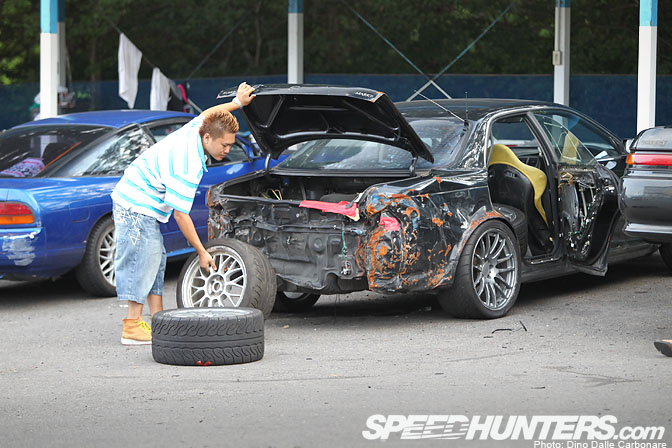 After Saito unloaded his JZX90 missile, yet another vehicle that was brought back from automotive death, it literally took him five minuets to go out at Minami.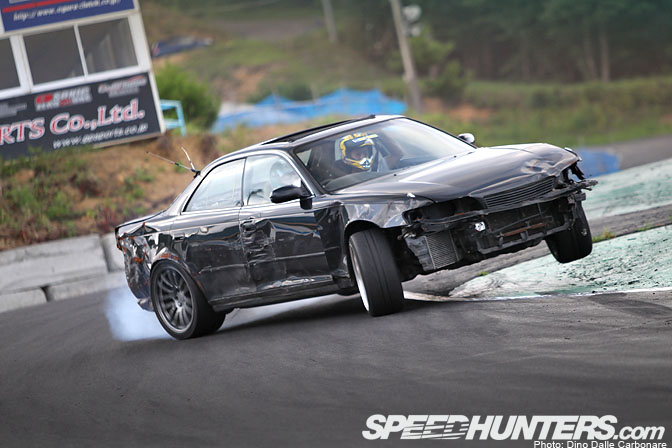 The guy is just crazy. There are no other words. His runs usually consist of a dramatic jump into a fully angled slide, almost hitting the wall with what remains of the rear end…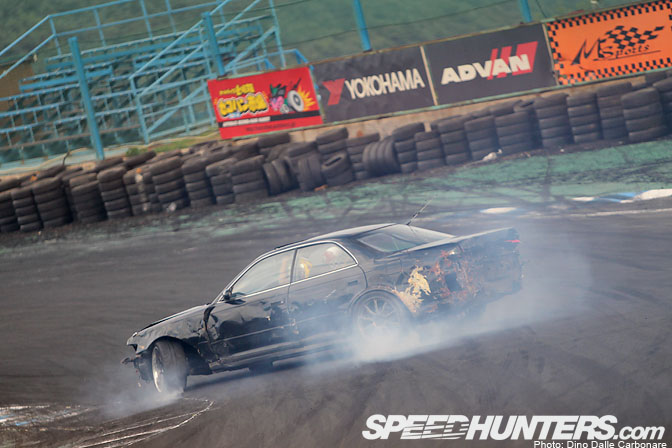 …before pulling on the handbrake and feathering the brakes to shave off speed and keep the car sliding. A true pleasure to watch. You can see what all of this looks like in the video I posted earlier today.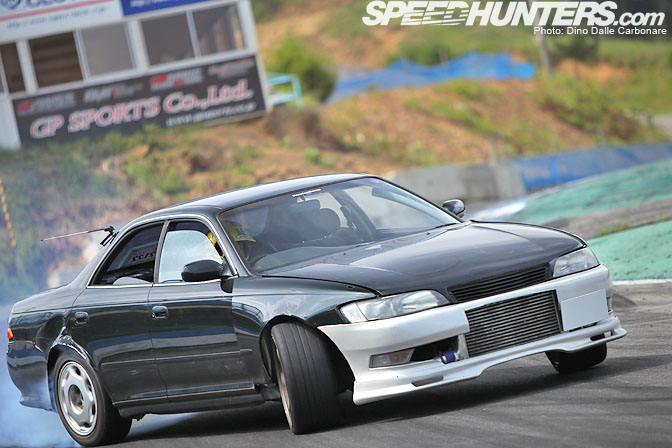 Big powerful JZX-chassis just love Minami…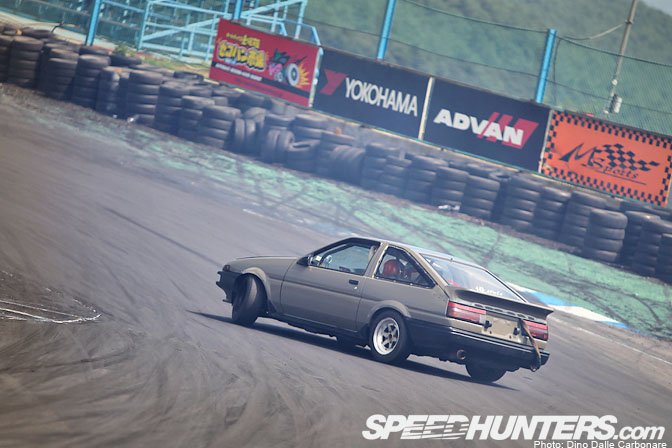 …while the poor little lightweight hachirokus on the other side of the spectrum kind of struggle.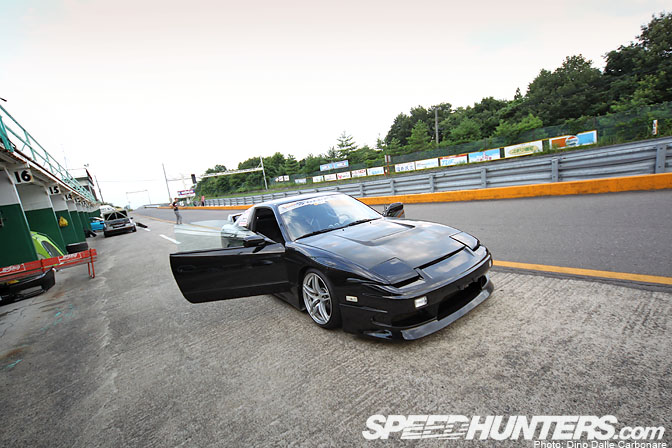 Kyoto Rob, after doing a great job in the G1 GP on Friday (full report coming soon) stayed on to enjoy his 240SX at the Matsuri. He liked the Higashi course the most so ended up camping up there.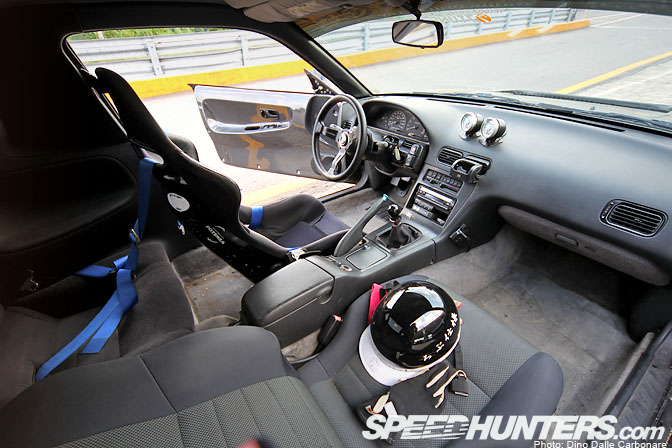 Rob, originally from Chicago, tried to get used to drifting RHD cars but decided it wasn't working for him. Luckily he came across this 240SX, a pretty rare car to find in Japan, and snapped it up. It's very well maintained inside and out…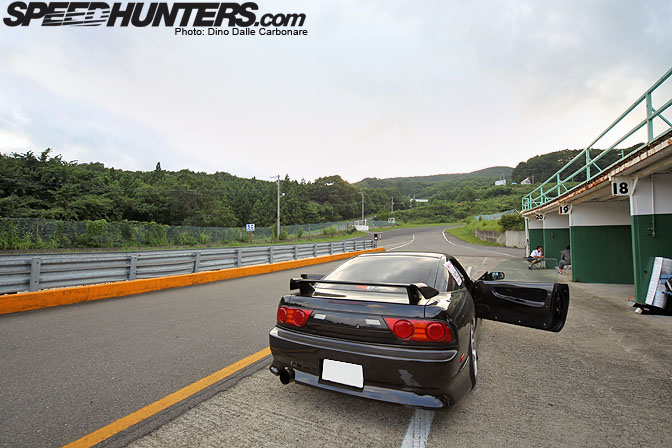 …and was getting its fair share of attention over the weekend.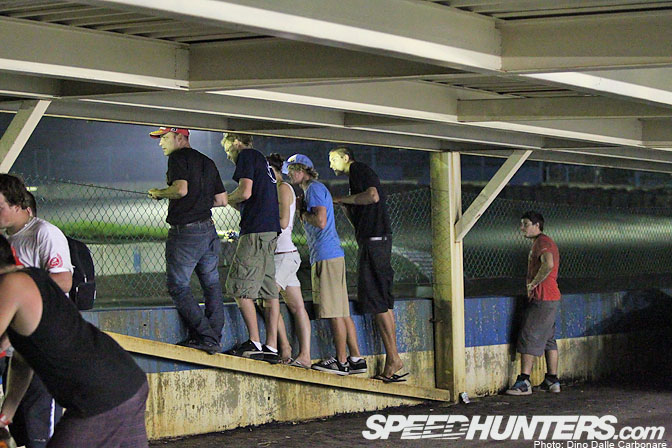 After dropping off a friend at Nihonmatsu station and picking up some food for the usual Matsuri BBQ Powervehicles holds, once I got back the sun had well and truly set. The night action would be the perfect post dinner entertainment!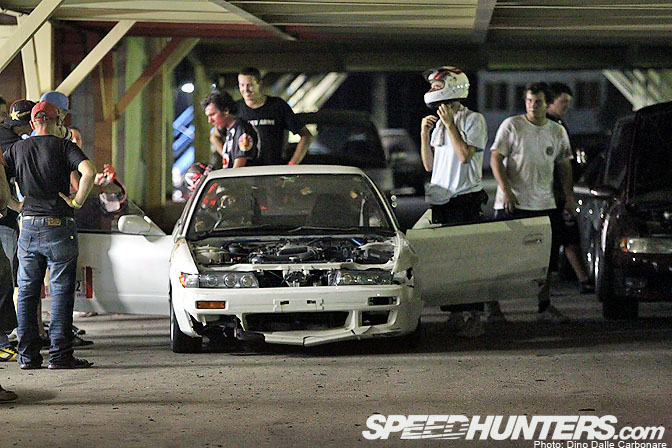 Chris DeJager got his SR20DE powered S13 missile out for a play…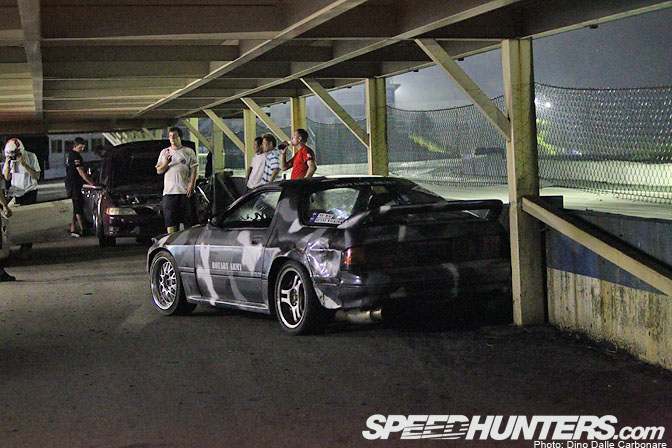 …ready to provide some wall-clipping action.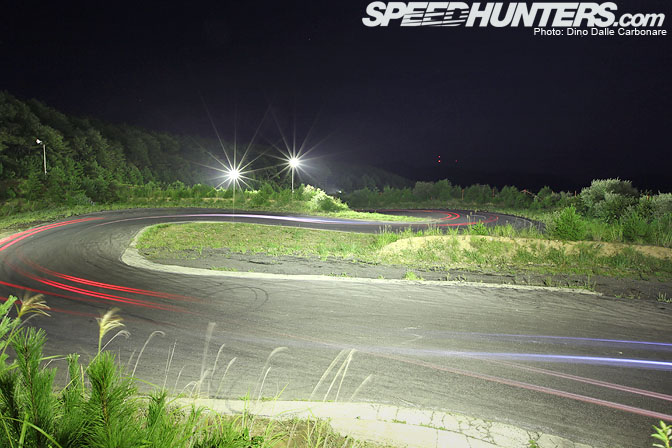 There will be more night time drifting in the next post from both Kita and Minami.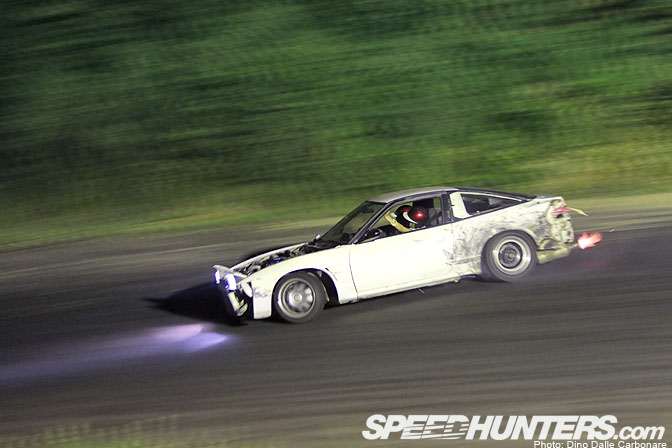 I leave you with a shot of this fire-popping RPS13.
Back soon!
2010 Summer Drift Matsuri PT.1
2010 Summer Drift Matsuri Video by Remi Schouten 
-Dino Dalle Carbonare