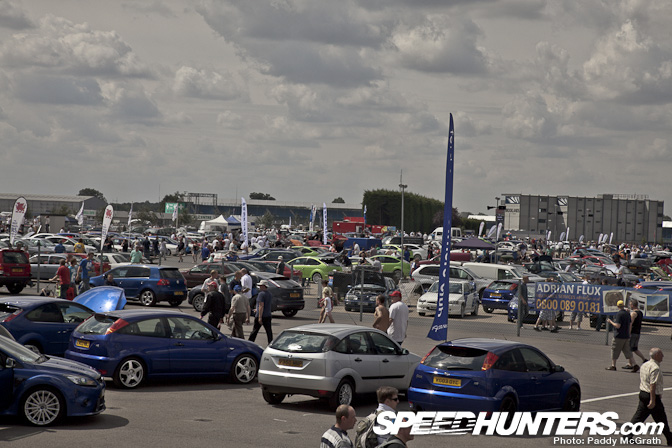 As I said in the first post, there were over 3,500 cars on exhibit. To give you a sense of scale for that figure, not only was infield at Silverstone packed to capacity but the outside of Luffield was jammed as well. Spot the lone VW above !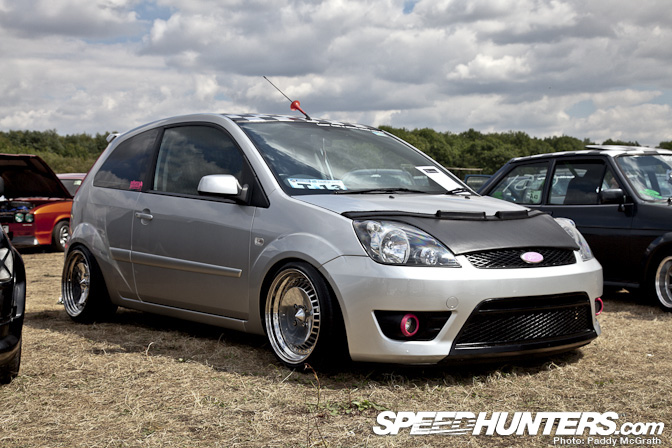 Take away the bonnet bra and you'd have a sweet MKVI Fiesta street car.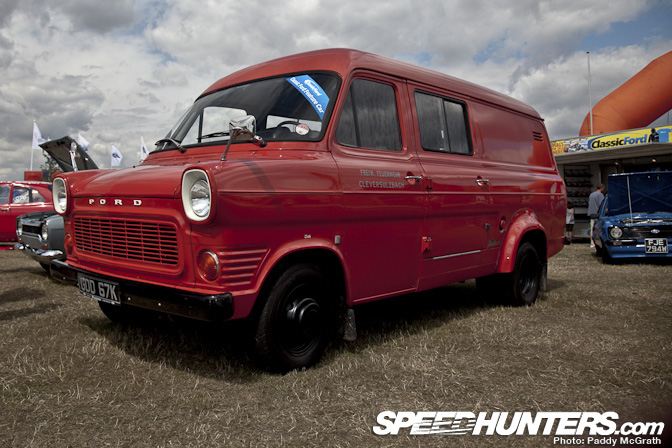 An ex-Fire Department MKI Transit from Germany complete with working sirens ! This belongs to the ever awesome Mr. Bryn Musselwhite, a man of many talents who shoots and writes for several magazines along with being the voice of JDM Allstars.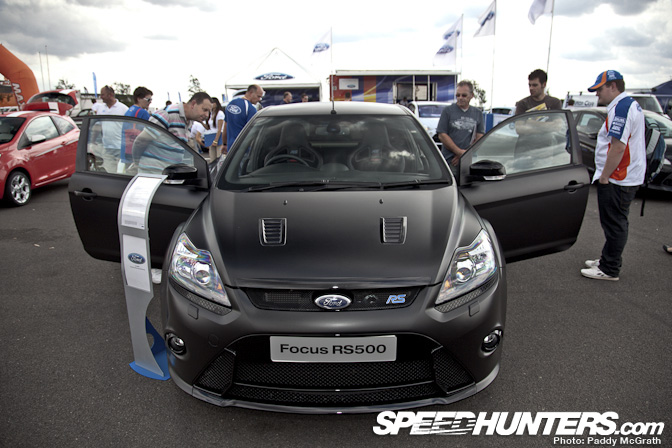 Ford UK were present with a selection of new cars, including the new RS500 Focus.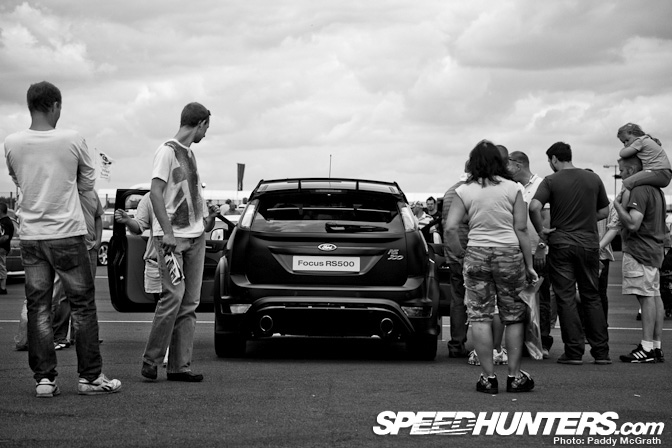 Which received quite a lot of attention. This car was #PR002, the second car from the UK Press Office.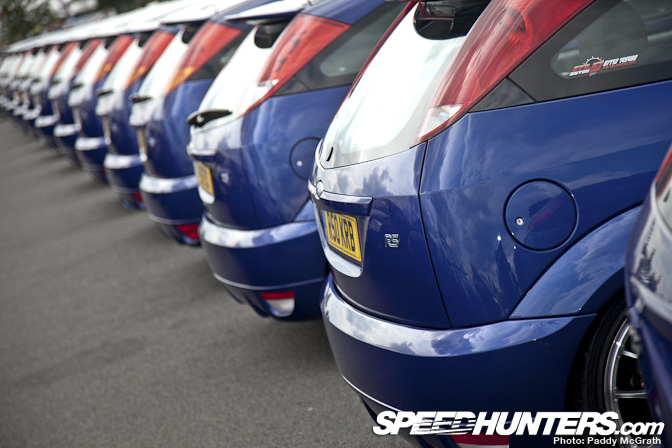 This reminded me of that infinity mirror scene in the movie 'Inception'.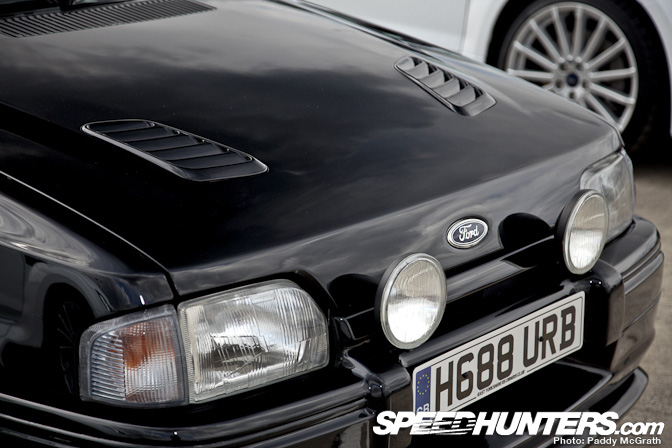 It's fascinating to see the evolution of the RS badged cars. From the first RS, the MKI Escort Mexico (which didn't actually carry the RS badge) to the recent Focus RS MKII, the RS badge has covered RWD, FWD and 4WD along with front and mid engined layouts at some stage during its lifetime.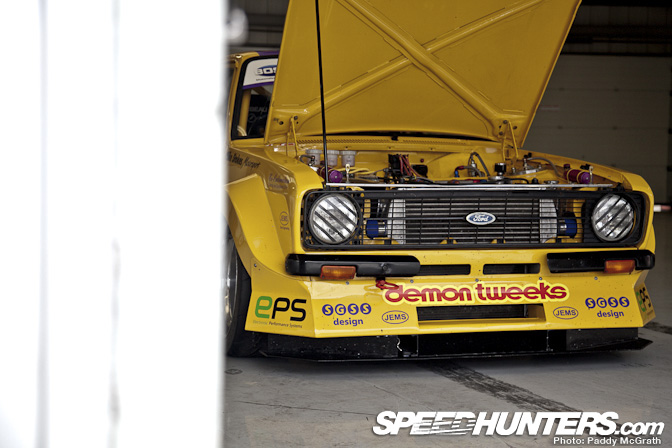 Hiding out in the pits was this incredible track prepared MKII Escort.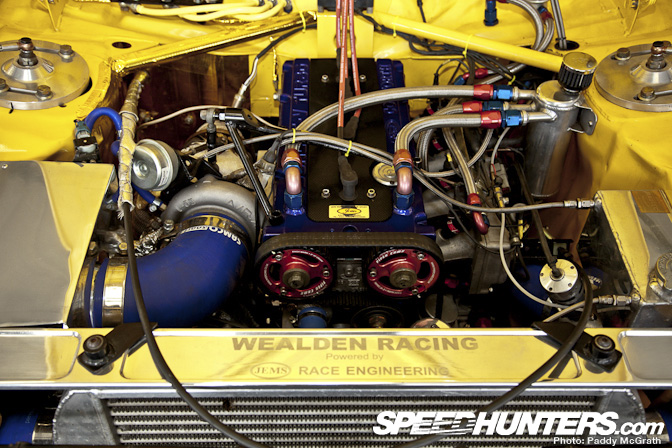 Under the bonnet was a turbocharged YB Cosworth unit.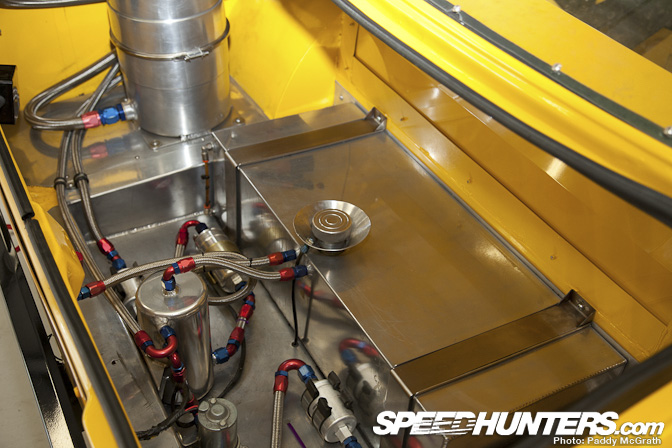 The boot was filled with a fuel cell, pumps and swirl pots.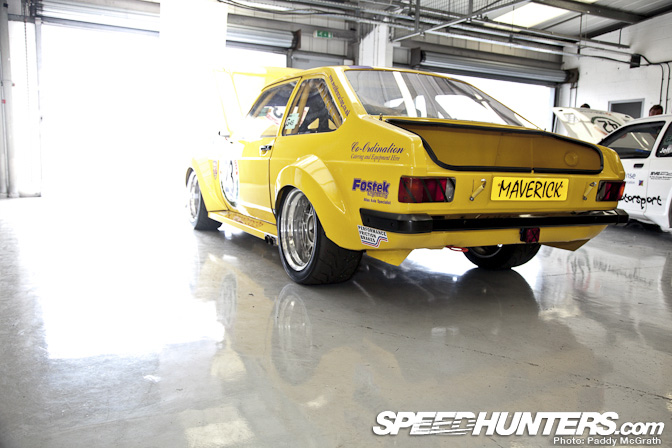 Running 17" wide R888s on the rear under the infamous Forest Arches it in some way reminded me of Dmac's upcoming '86 build.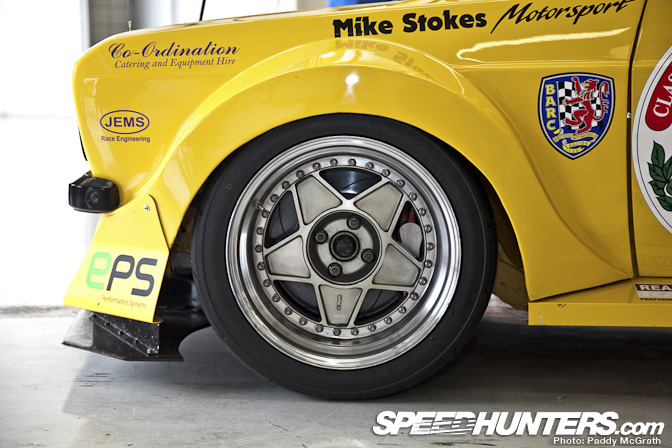 A cult car, modern turbocharged power, light weight and lots of grip. Is this the best combination for an iconic track car ?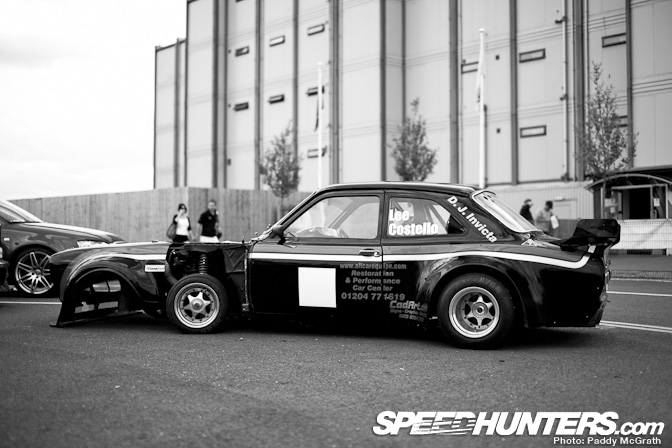 This MKI Escort has an absolutely incredible history, all of which can be found on the All Car Equipe website.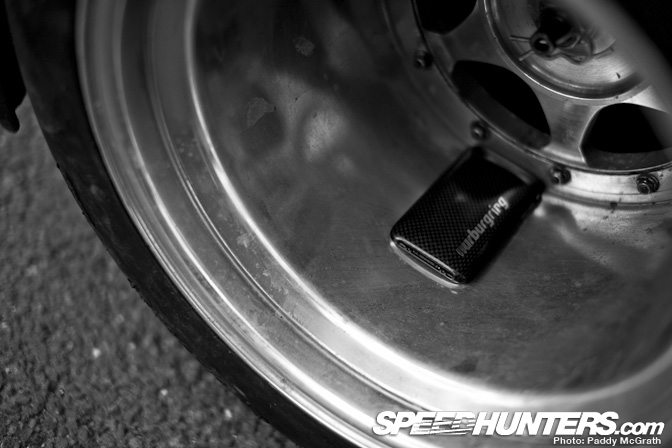 Now that's what I call dish ! Even better is it's all functional !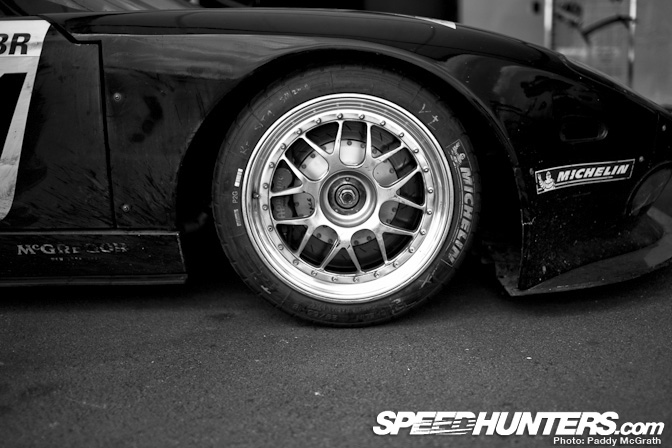 The show area had this still dirty and grimey Ford GT which competed at the GT1 round at Silverstone earlier in the year.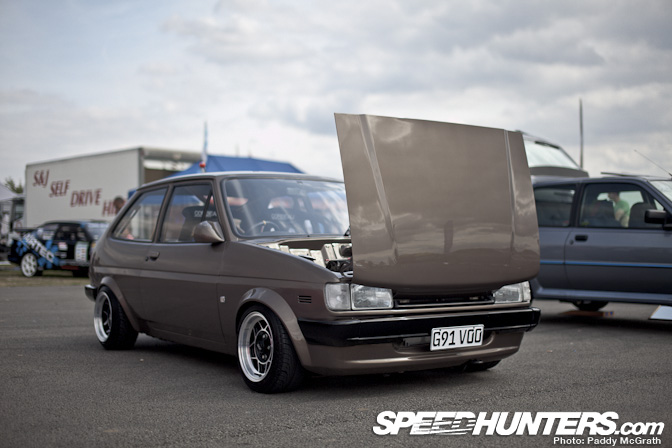 Another clean, tidy Fiesta. Expect a spotlight later in the week.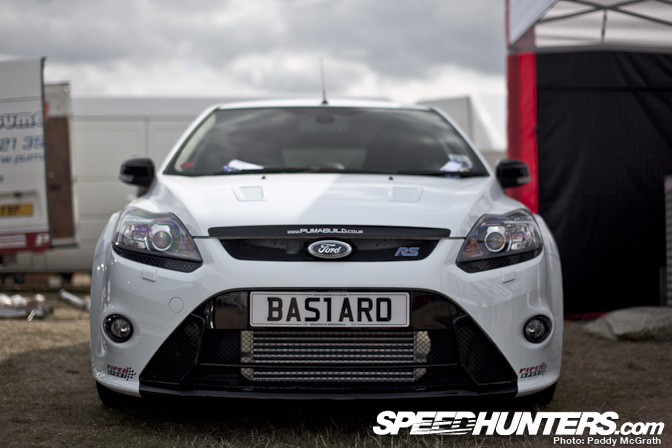 Award for best numberplate of the weekend goes to …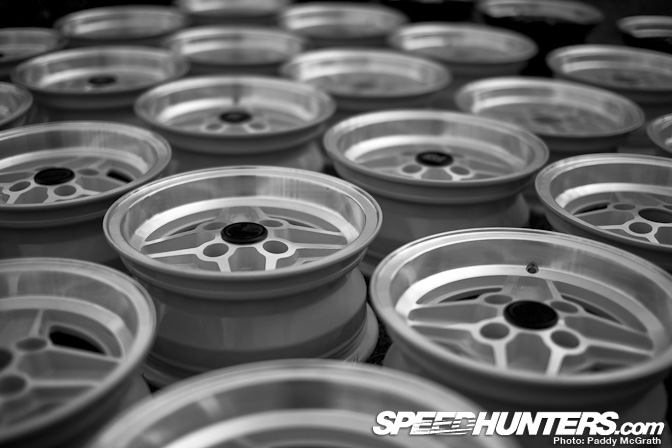 The show also had a considerable trade section and jumblesale. Check out all those mint RS wheels !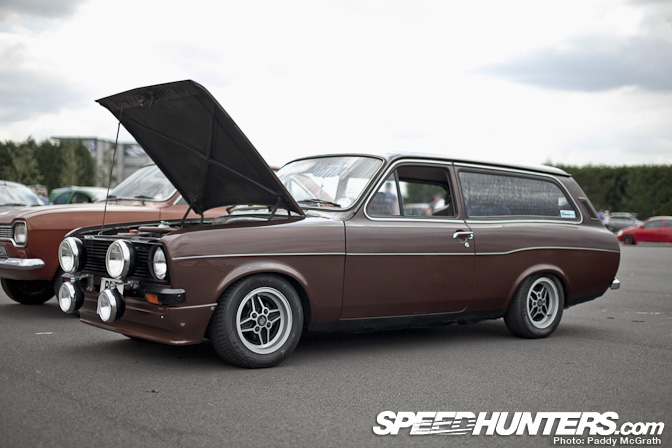 This MKII Escort estate was on it's second owner from new. It was originally bought new by a guy as his retirement present to himself. He's now 92 years old and sold the car to it's new owner earlier this year. There is something strangely cool about two door estates …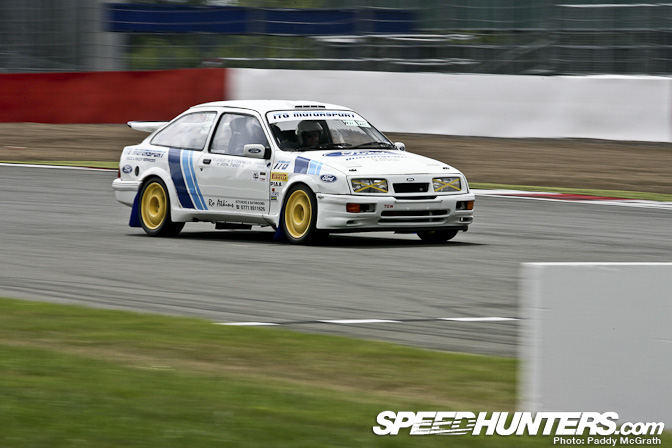 For about an hour or so I ventured trackside. It's been four years since I was trackside at Silverstone and I took up my now usual spot on the inside of Luffield corner.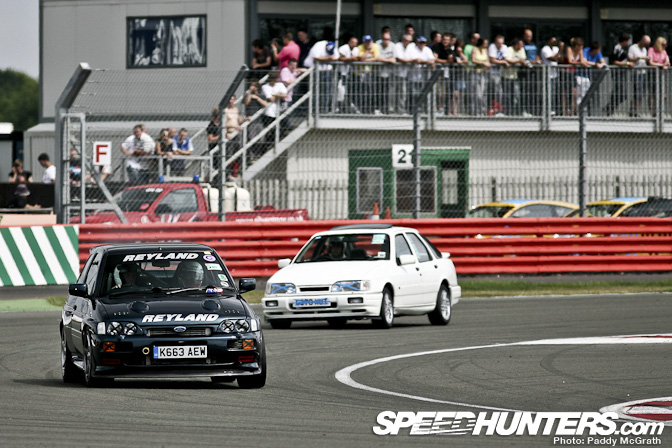 Watching a steady stream of fast Fords thunder by was quite the experience for a Ford enthusiast like myself.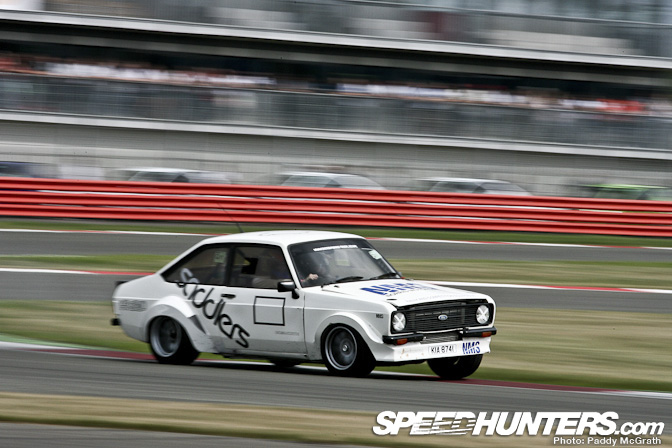 This MKII was pushing hard. I'd hazard a guess that it's running a turbocharged Cosworth engine gauging by the larger radiator, bigger wheels and larger cut out at the front.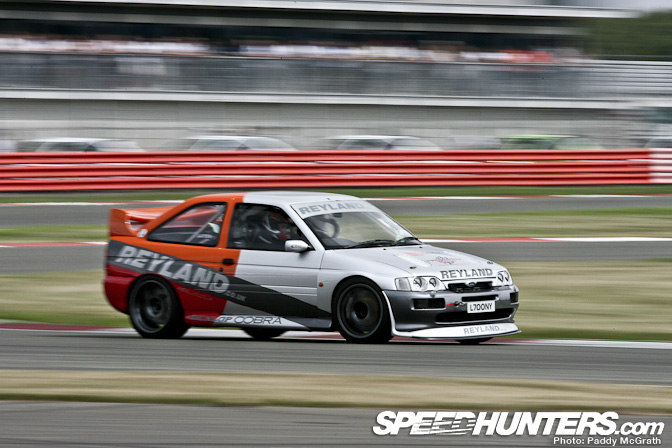 the Reyland Escort Cosworth sounded glorious under full load !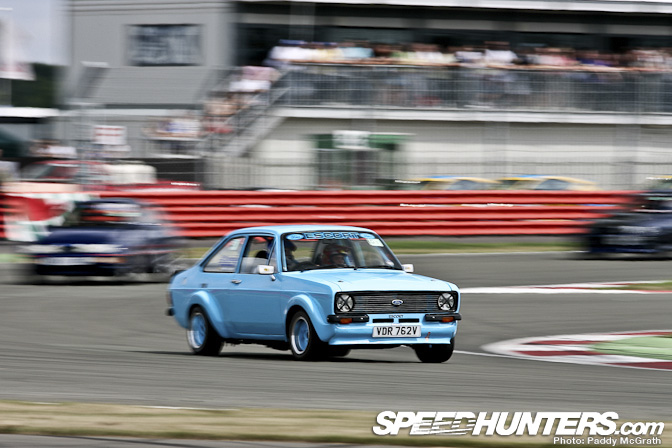 Brooklands is a great place for getting some low speed panning shots.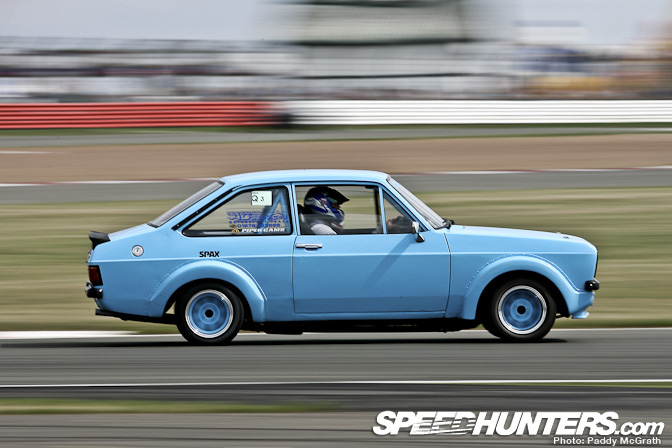 I'm quite proud of how sharp this is, considering it's at 300mm handheld and at 1/30th of a second. It ain't in John Brook's territory just yet though !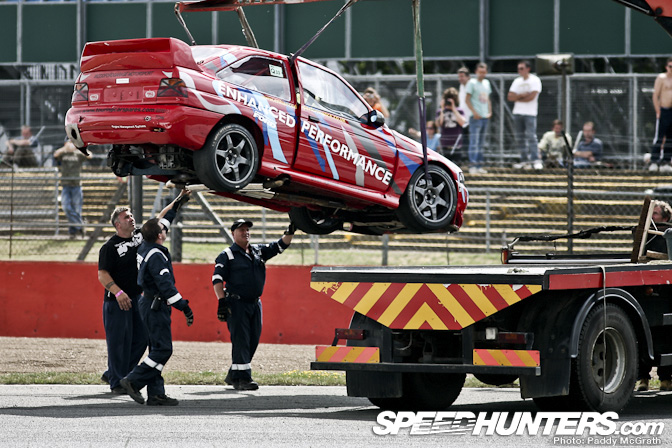 The track action was temporarily stopped after this Escort Cosworth lost a wheel. It's just good to see no one was hurt and the damage to the car wasn't as bad as it could of been.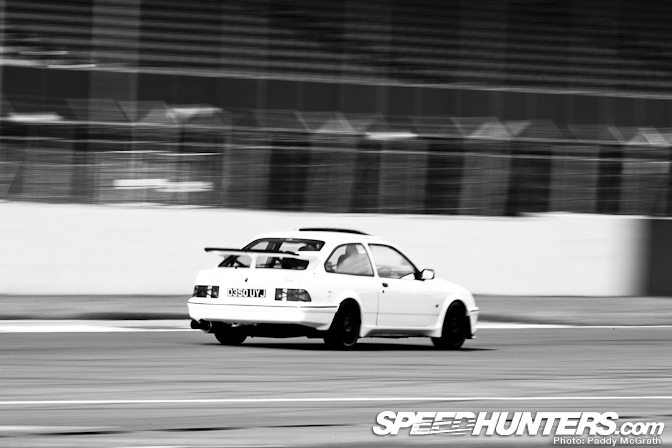 The Sierra RS Cosworth still looks fantastic, some 20+ years after it's introduction.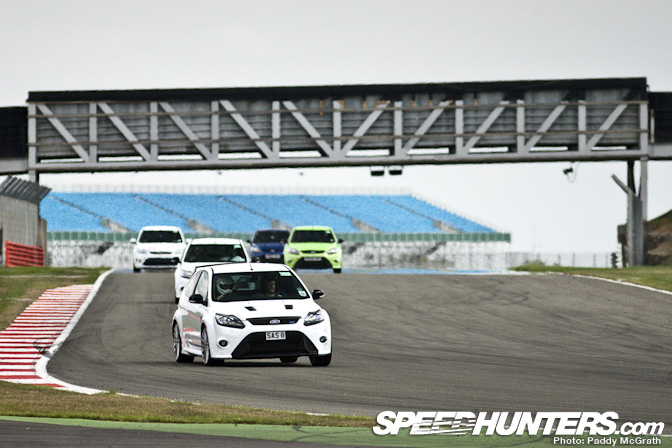 One of the later sessions involved a grid of RS Focuses harassing some poor unfortunate in an F430 Spider. The Ferrari had the power on the straights but the Fords made up the ground on the twisty sections.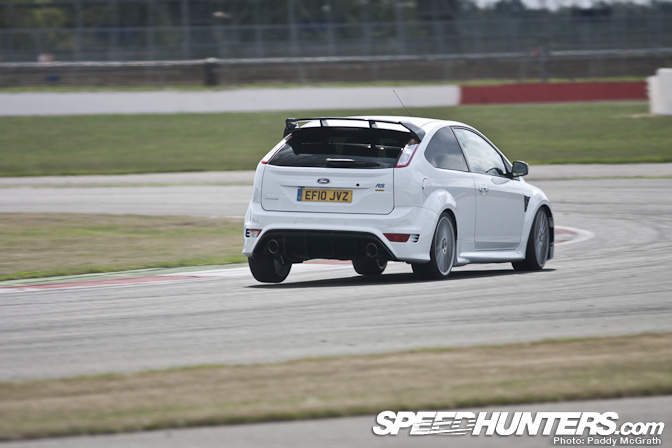 The revo knuckle technology in the new RS obviously works quite well as the Focus looks so well planted on the racetrack.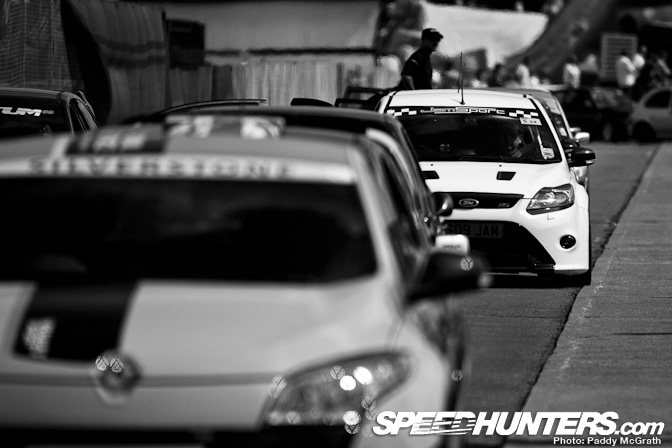 And with that, we draw our coverage of the 2010 Ford Fair to a close.
Keep an eye out during the week for a couple of spotlights !
Paddy