Hey Speedhunters, Being a fan of oldskool style myself I thought I would post a couple of pics of a fellow drift buddies AE86 from down under here in New Zealand. Some of you have probably seen this already but it is definitely worth a mention with all these Hachi blogs this month.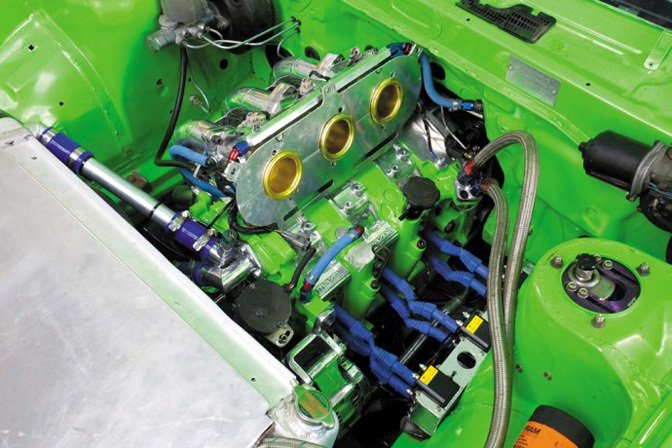 Brendan Dunker (engineer, builder, owner and driver) is a very knowledgeable dude that clued up the maths to building an 18a 3rotor. Yep 18a! Its a short crank 3rotor peripheral port the same as I use to run in my FD but this one is built up using a contraption of 12a parts. This little rice cooker sounds amazing also thought I should mention Brendon made the wheels himself aswell and the offset is sweet.
Keep speedhunting and see you all in Vegas very soon!
MM