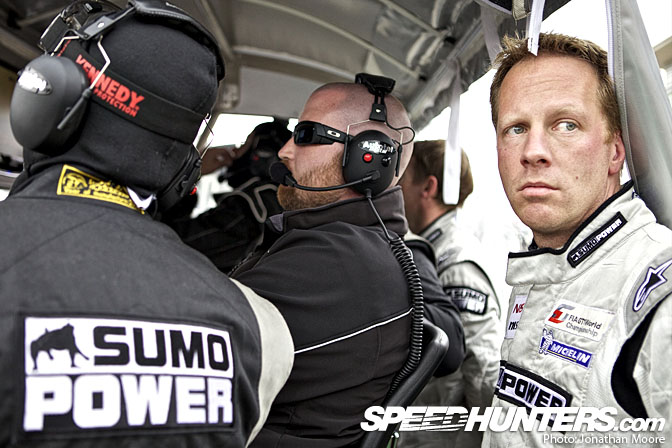 Hello Speedhunters! Well, this is my first blog for the site, so I hope you like it. I also, for those of you who don't have a clue who Jamie Campbell-Walter is, best give you a bit of background about me.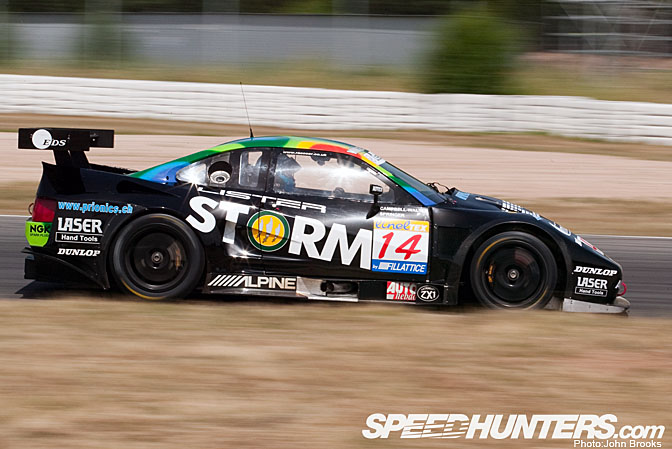 I started racing in 1993, initially in Vauxhall juniors and then in Formula Vauxhall a year later. I then contested the TVR Tuscan series for five years before driving for the Lister GT team in the FIA GT World Championship in 1999, which I went on to win in 2000.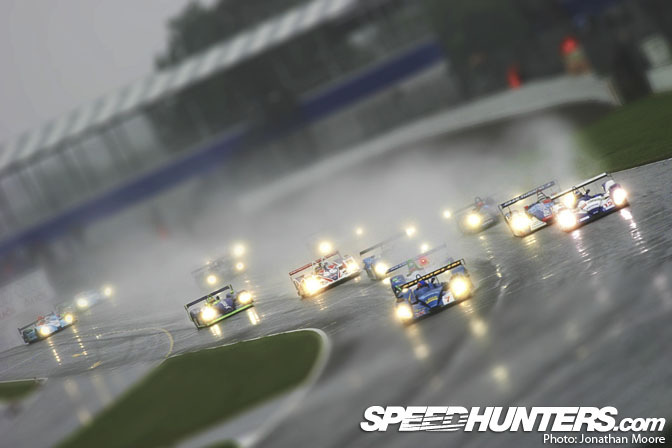 I continued to drive for Lister for a further five years, also contesting the Le Mans 24-hours and the Le Mans Endurance series. I joined the Creation GT team in 2004 and continued to drive for them until 2009.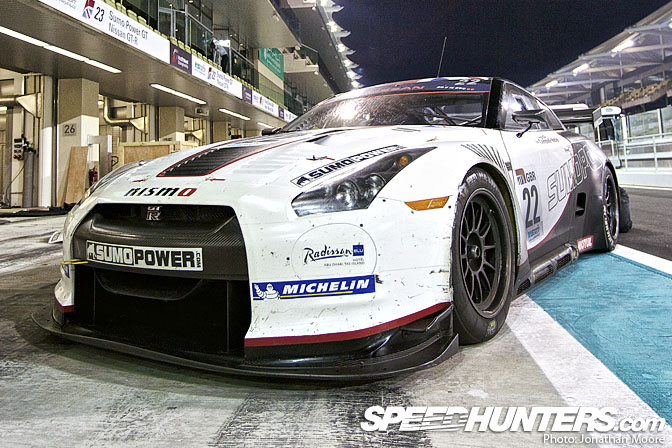 Last year I also had the opportunity to start work in Abu Dhabi, driving a two-seater F1 car around the Yas Marina circuit for demo laps and passenger rides. Then, in 2010 I was asked by the Sumo Power GT team to drive one of its awesome GT-Rs in the FIA GT1 World Championship.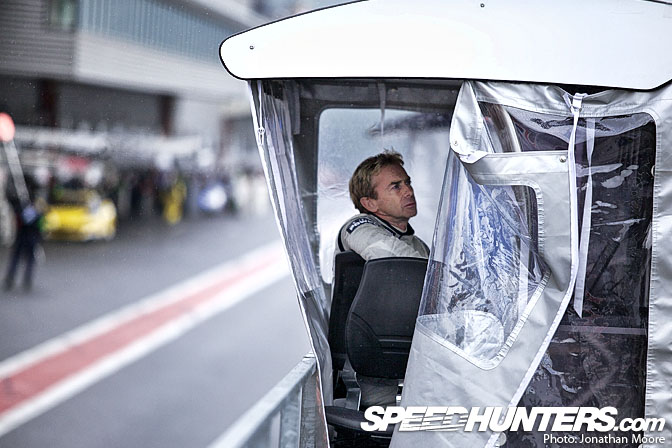 As you can imagine, it's been quite a year so far. I share the car with an old mate of mine Warren Hughes and we've had some great races – in fact we won round two at Silverstone. What a weekend that was!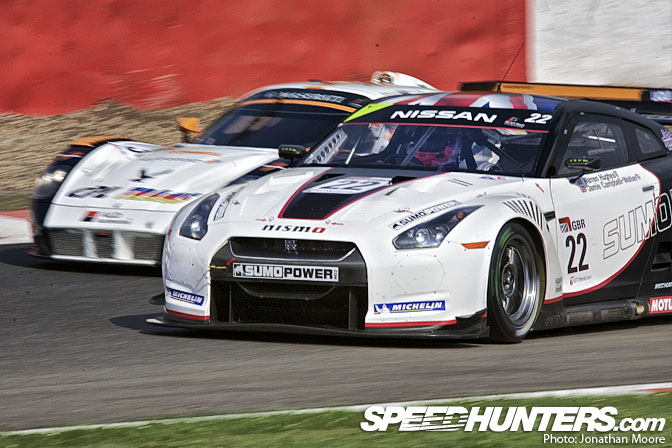 Since then we've finished on the podium a few times and had some serious battles. The thing I enjoy most is overtaking and the car has been so good that I've been able to do loads of it. Great!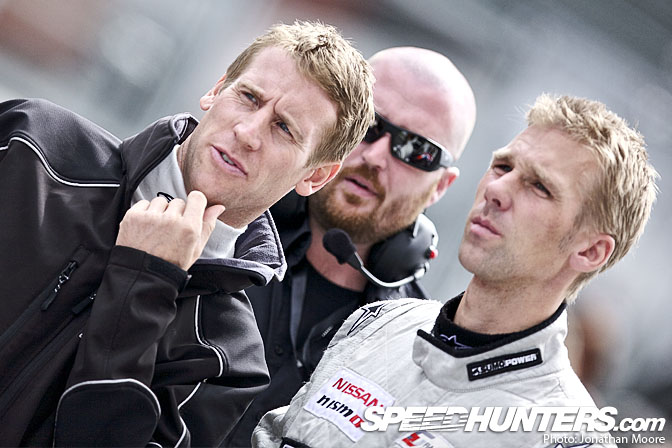 The Spa weekend started off really well. Nissan PR asked Peter Dumbreck (left, with team head James Rumsey and co-driver Michael Krumm) and I to drive a Nissan GT-R from the UK to the circuit and record the experience on film. We ended up enjoying ourselves a bit too much and didn't take as many shots as they would have liked – but we did manage to get 192mph (310 kph) out of the GT-R – on an Autobahn of course! Thank heavens for German roads.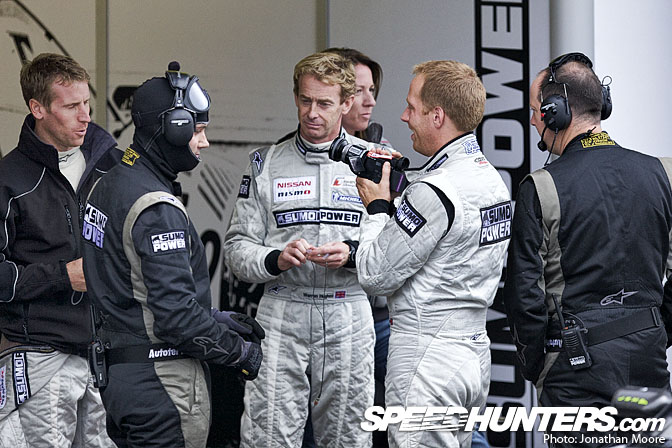 Following on from our road trip, Nissan and the SRO (the Championship organisers) got me to take a hand-held video camera around all weekend and shoot random stuff – which is great – as I managed to annoy the whole team by filming them when they didn't want me too. We videoed our journey from the town to the track and you can now see my fantastic camera work and presenting skills on the GT1 website!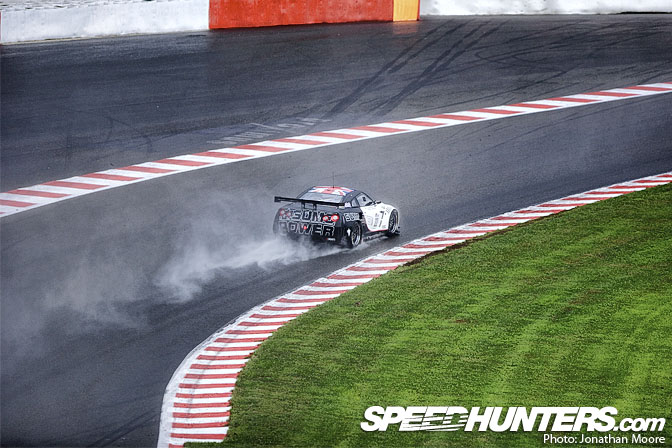 Free practice was on Thursday morning. And guess what? It started raining again. First it was dry – then wet – then something in between. I suppose this was a good thing, as we could feel what the car was doing in all conditions. I drove for most of the session and did around half a dozen laps. I was really happy with the car, even with the track being a bit green and slippery.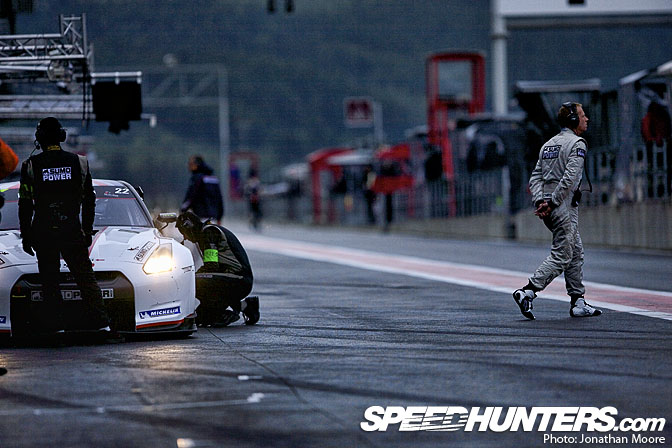 The afternoon's Pre-qualifying (just another name for a practice session really) was a similar scenario to that of the morning's run in respect of the weather – in fact it was wetter if anything.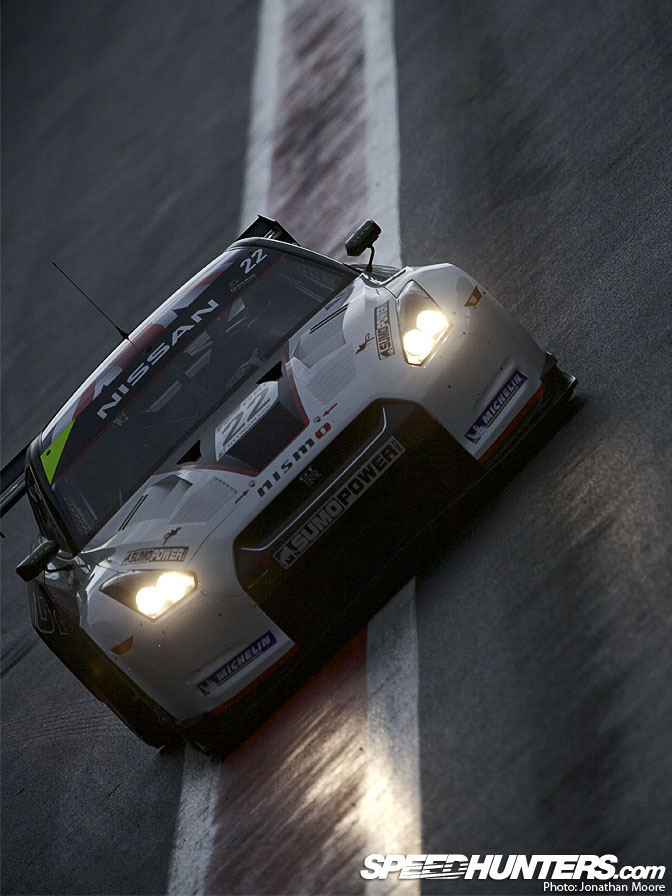 Did another six laps and the car still felt good, although it was difficult to tell how competitive it would be in comparison to the others. I think the same applied to car 23.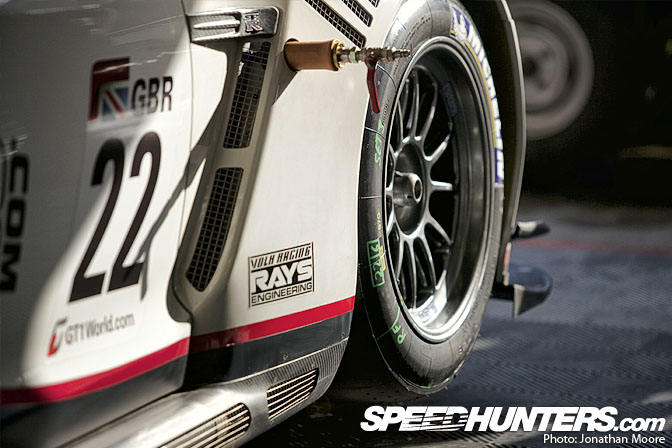 With the sun shining on Friday morning, I was really fired up about qualifying. As usual, Warren would drive in Q1, me in Q2 and then Wazzer again in Q3.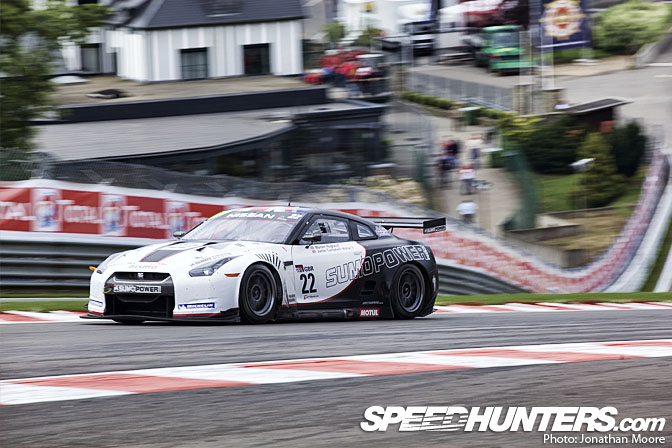 Times looked good to start with, but following a swap onto new tyres half way through the session, the track temperature was lower than predicted. Warren wasn't able to get the tyres up to temperature and was loosing grip. We therefore ended up qualifying in 20th place, which meant I didn't get the chance to drive the car in Q2 – it also meant that I had to start from 20th on the grid for the Qualifying Race. Mmm….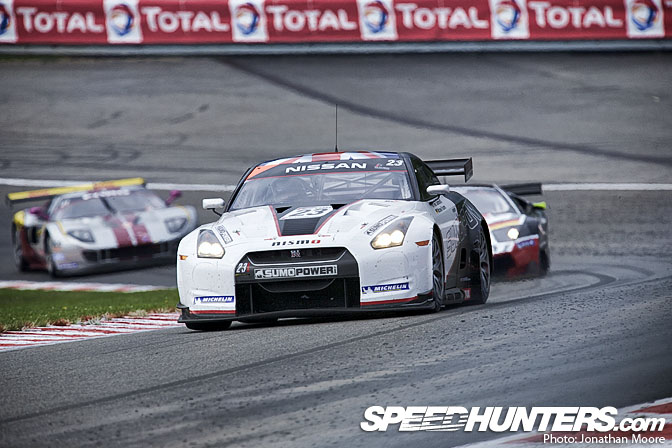 Car 23 did little better. They had a different strategy and left going out till late. Unfortunately for Michael, he got held-up behind slower cars when he was on his flying laps and ended up just one place ahead of us in 19th However, they were carrying 50 kilos of success ballast, so were expected to be lower on the grid than normal – but none of us thought we would be that far back.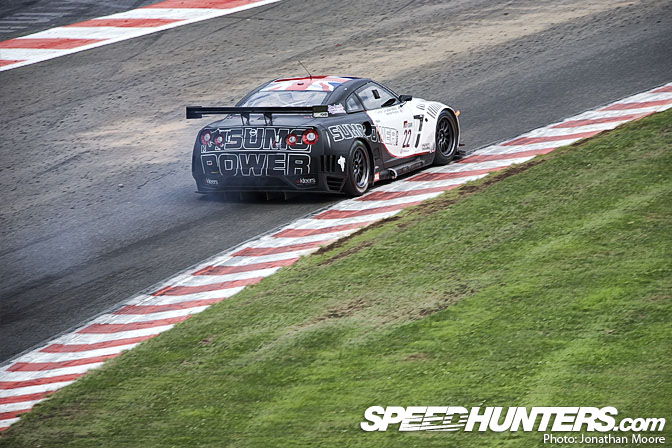 Because we were near the tail end of the grid, we knew the start was going to be important – especially as the first corner is a hairpin. But I didn't expect the current championship leader – who had also had a rubbish qualifying session – to come steaming up the inside of me and shunt my Nissan into the Corvette that was on the outside. Not only did the impact puncture the left-front tyre, it also spun the 'Vette across the bows of my GT-R.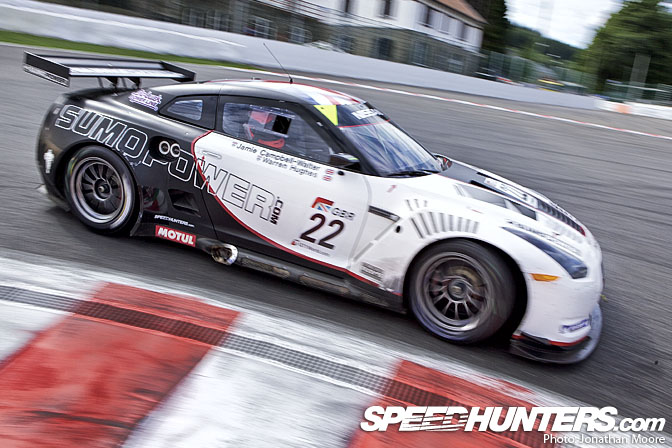 All I could do was continue round the rest of the 4.3-mile lap and get back to the pits to have the wheel changed. Luckily the guys didn't find any other damage, so once I was back on the track all I could do was push on as best I could, bearing in mind we were now a lap down.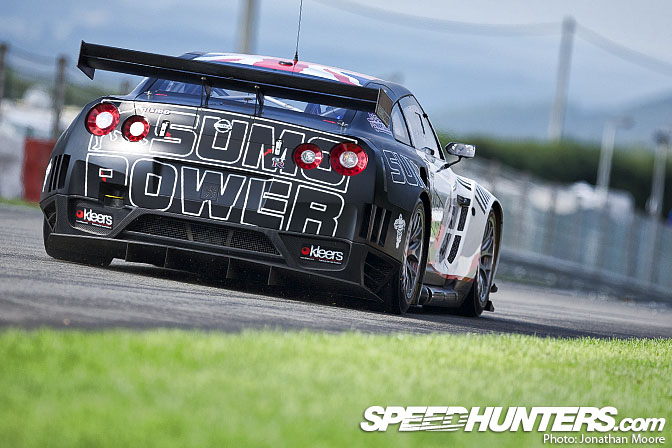 The car felt great – frustratingly. Probably the best ever and I found that I could set some really good lap times. In fact, between Warren and I we set the fourth-fastest lap time of the race – and Michael and Peter set the third fastest.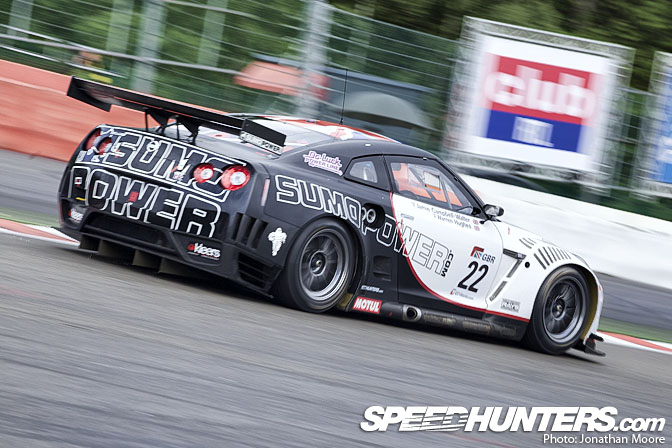 Warren took over after lap 12 and carried on in much the same way, but as we were so far behind, we ended up 20th – exactly the same place we started.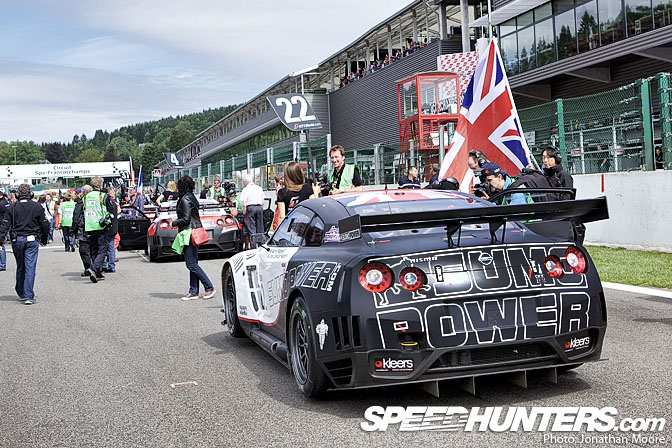 We therefore had the same situation as we did in the first race, but this time Warren started. In fact, with one of the Corvettes receiving a penalty from the first race, it started behind us and we actually went up one place on the grid to 19th.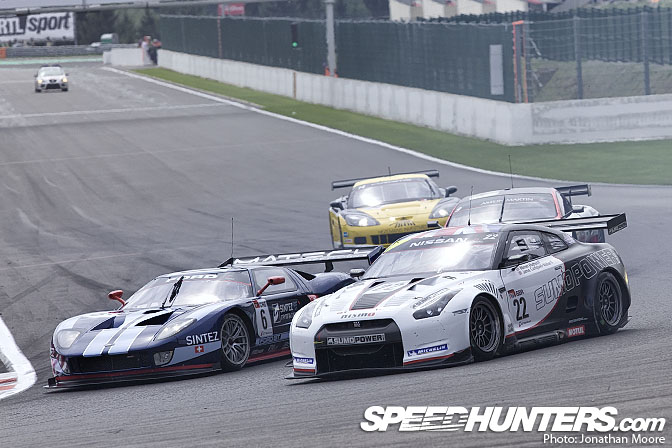 The car was obviously fast and Wazzer immediately started making up places and got up to 11th on lap eight, only to be punted by Grosjean in the Matech Ford GT. I couldn't believe it. He just lunged up the inside and was never in a position to overtake. This ridiculous move put him out of the race and spun Warren round. Having sat in the middle of the track for about 15 seconds he got going again, but was back down to 20th.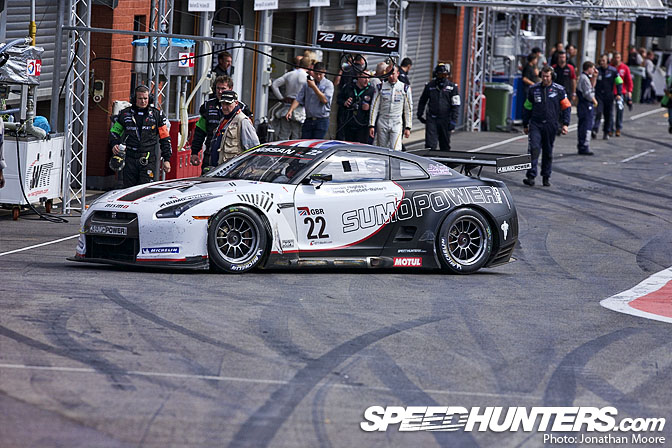 The lads did us proud with a sub 30-second pit stop and I got out in 18th place. We then had a Safety Car period while some bits of other cars were removed from the track – there's a bit too much contact taking place in this championship now for my liking. This helped me catch up with the cars in front and, when we got going again, I was able to start overtaking.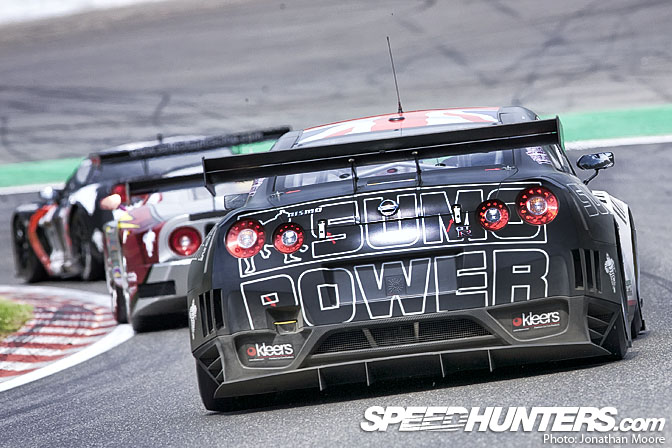 It was a bit frustrating though, as the Nissan felt better than ever and I just couldn't get past the slower cars in front. You could call their driving defensive, but I would call it just plain bad. I've never been 'chopped' so many times. Crazy!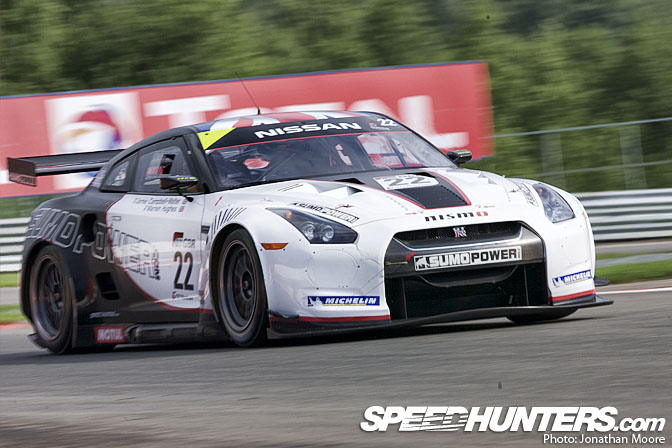 When I passed the chequered flag I had managed to force my way up to 11th, but without Warren's spin, I think we could have easily made it into the top five – especially with the way the car was going.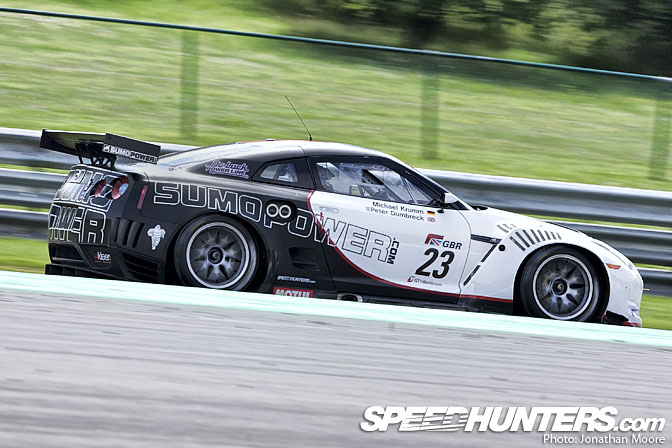 As for Michael and Peter in number 23, they also had a great handling car and managed to blitz their way up to second place, only to have something go wrong with the drive train on the penultimate lap – Peter had no choice but to pull-up.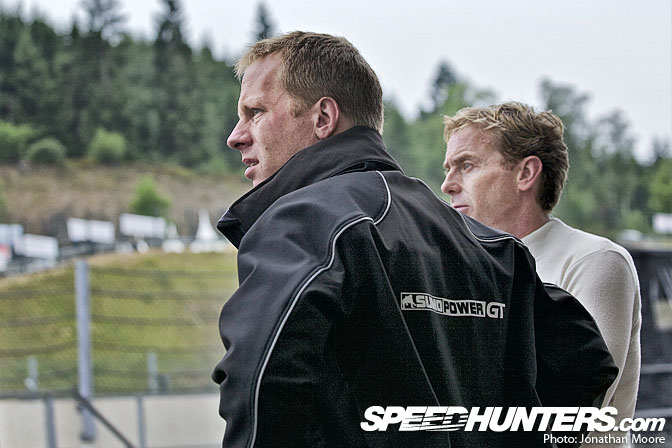 Not the results we wanted, but our main Championship rivals also had bad weekends, so we didn't lose out too much as far as points are concerned. The other good thing is that with the cars going as well as they were, things are really looking good for Nurburgring. It's a circuit not unlike Spa, so bring it on!