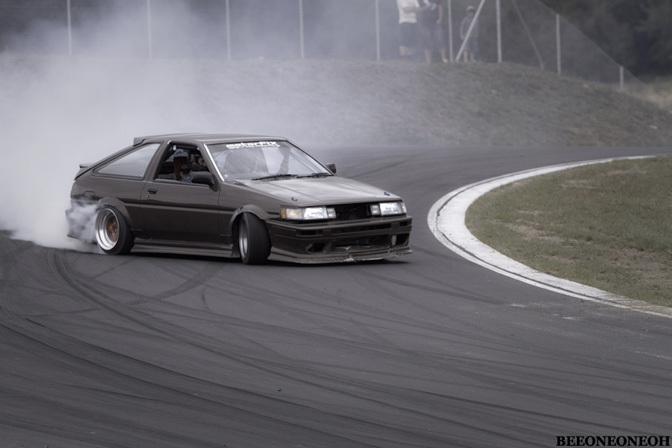 Once again it is 86 day and it is hard to imagine this day without a brief mention of a magical custom brown Corolla from New Zealand owned and driven by Hugo Maclean.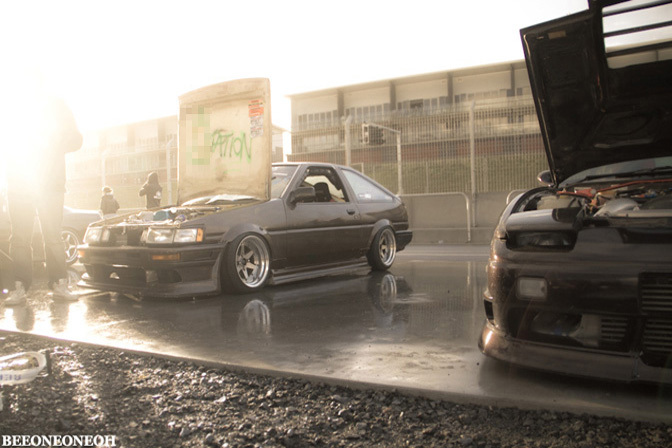 Hugo took an AE85 sprinkled some automotive fairy dust (hard work, sweat, a few drops of blood, and a whole lot of passion) and the end result is a fantastic looking Corolla that looks as good sitting as it does sliding.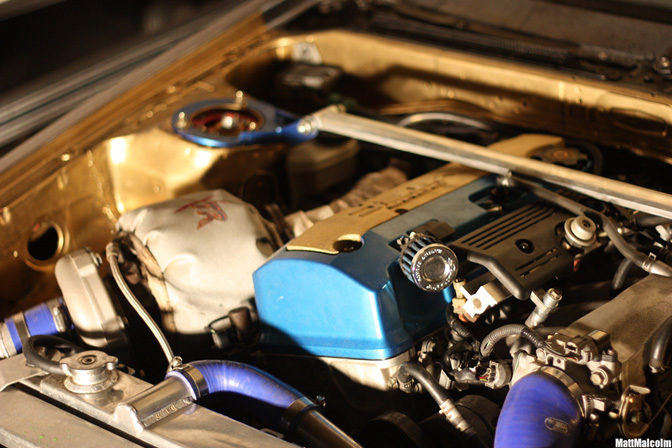 The original engine was swapped out for a stock F20c motor with turbo bolted on. An S2000 gearbox and Toyota Hilux diff completes the setup.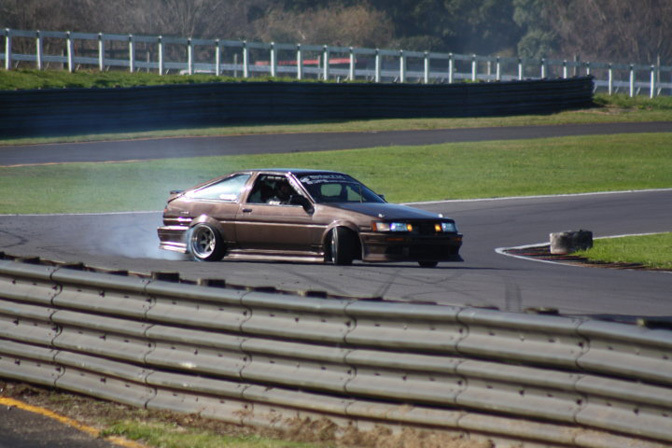 The end result of that is 230kw of tire smoking fury!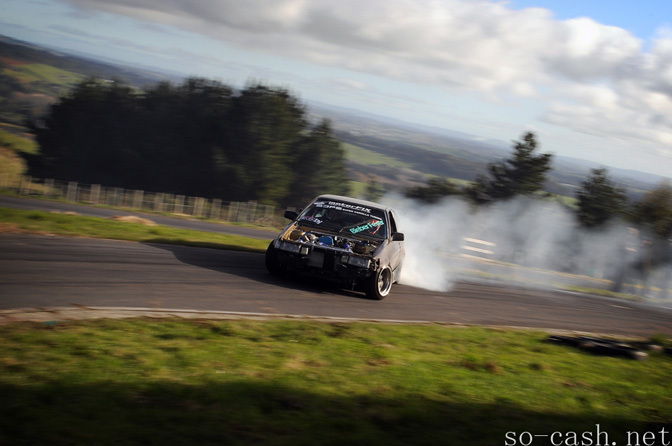 Like I mentioned earlier, it looks amazing going sideways.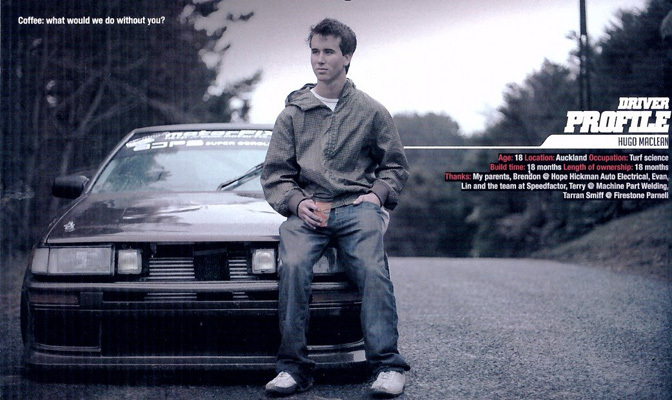 Full feature to come as the car is currently undergoing some big changes; including new wheels, new bodykit and a whole new level of style for Corollas! So keep a look out for that in the coming days. 
-Linhbergh