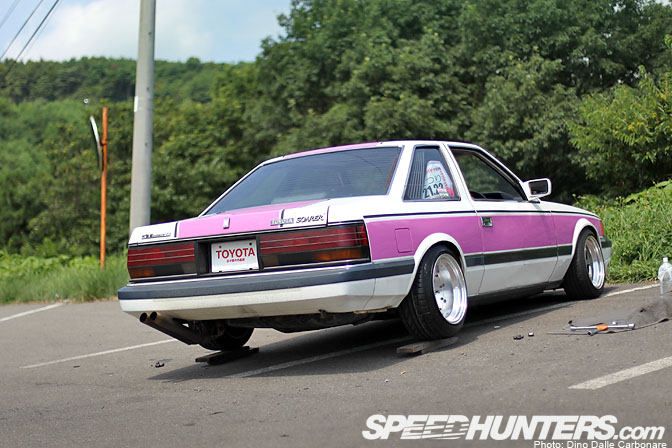 Some of you may have spotted this GZ10 Soarer lurking in the background of some shots in the GX70 MarkII spotlight. It's now time to take a closer look at it as I've been meaning to give it more space ever since seeing it, actually scratch that, HEARING it at last year's Spring Drift Matsuri. Everyone that attends the seasonal Matsuris will know this GZ10 very well, not only due to its curious livery but probably because its one of the loudest cars at the events!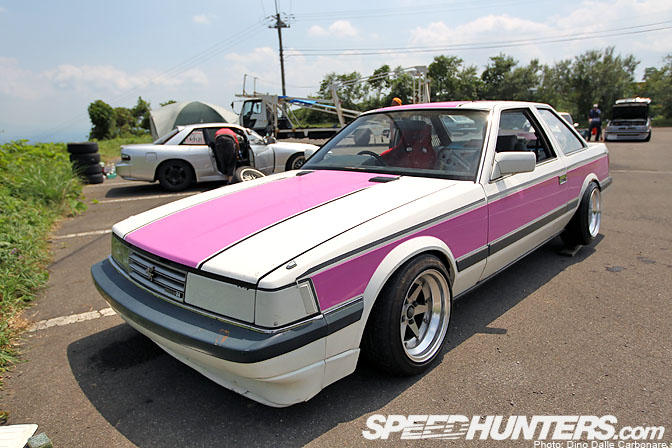 I find the modesty of most of the owners of cars I walk up to and take an interest in so strange, most just can't comprehend why this big gaijin could ever be interested in an old Japanese relic like this. But once I explain just how loved these oldschool rides are around the world, they begin to feel a bit more pride.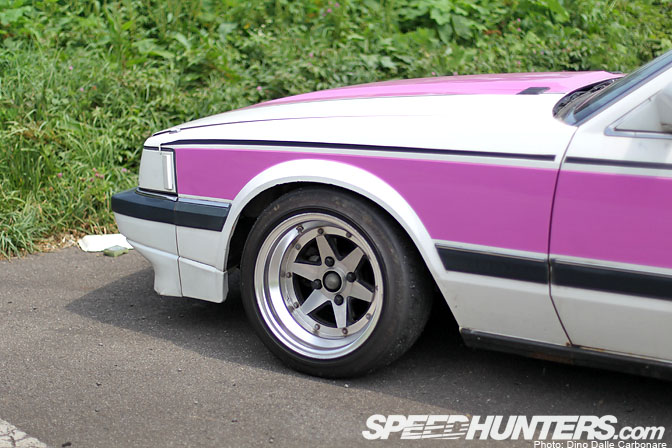 Apart from aftermarket suspension and that eardrum-piercing exhaust system the car is all stock. Up front the owner runs SSR Longchamps in 15-inch size fitted with 195/50R15 Good Year Eagle Rev Sport.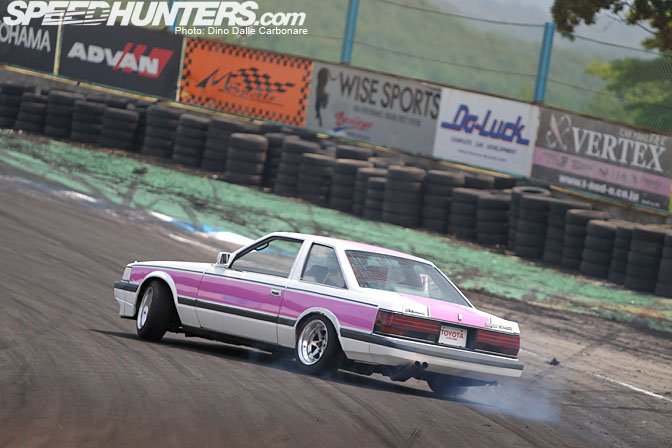 This car looks sensational out in action. Its underpowered engine might not provide enough power but the driver skill more than makes up for it.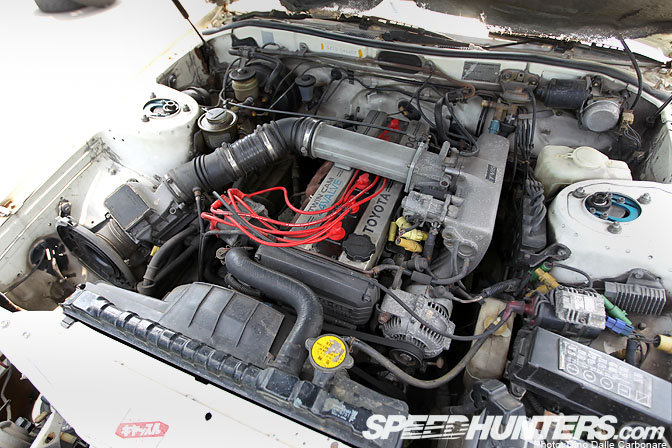 The naturally aspirated 1G-GE was good for about 160 HP when new. Now, after all the abuse, a little less I imagine but the owner reckons there are a few horses to be gained by removing the stock airbox and letting the engine breathe without any form of filtering.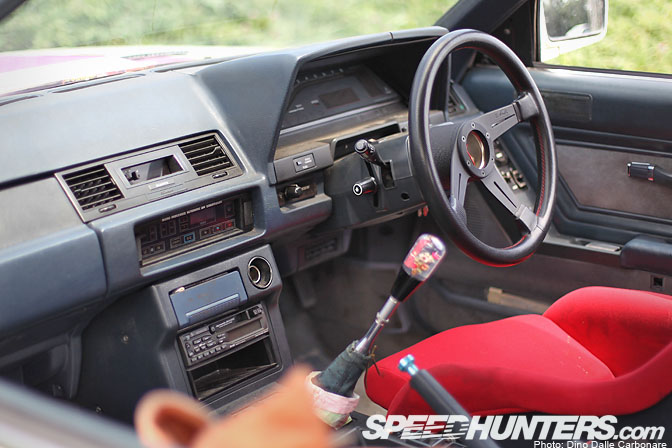 Boxy was the way to go in the interior too. Just look at that design, it all reminds me of the first ghetto blaster I ever had as a kid. The Nardi steering wheel is joined by a curious shift knob with dry flowers set inside the clear plastic.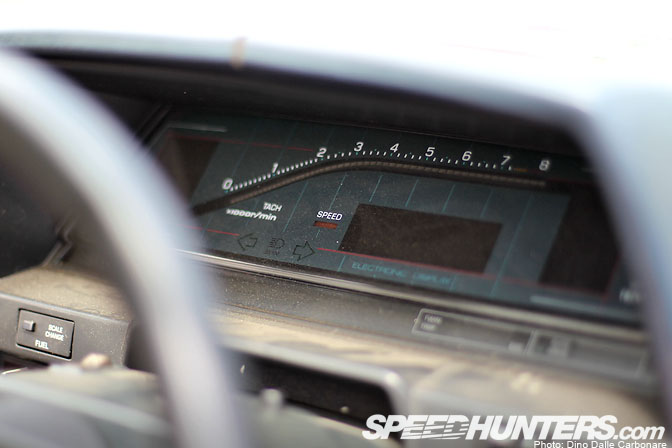 The dream of anyone growing up in the eighties, a digital dashboard. KITT, engage turbo boost!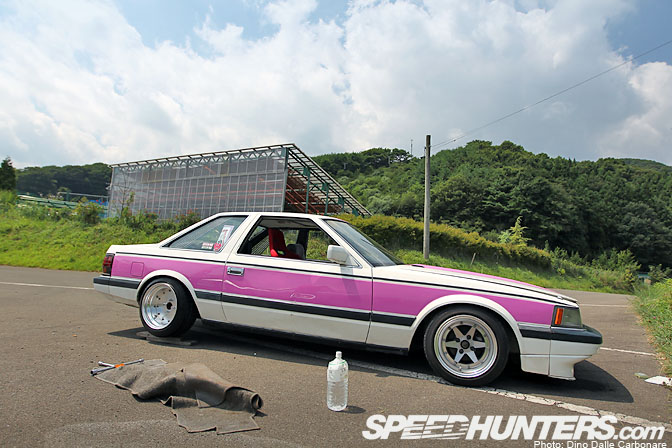 As I was shooting it, the owner had just fitted a spare set of rear wheels…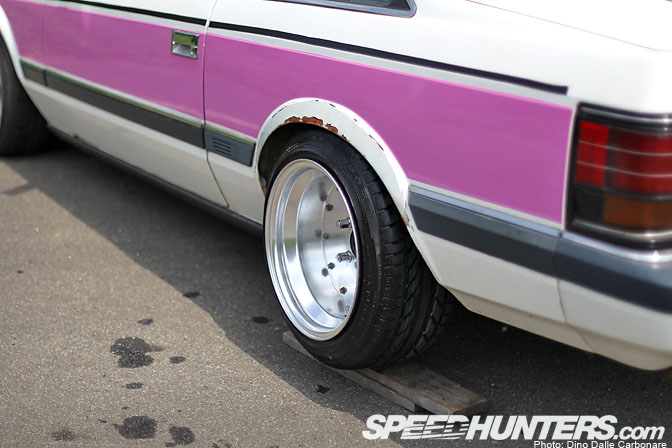 …some SSR MKIs with obligatory stretched tires!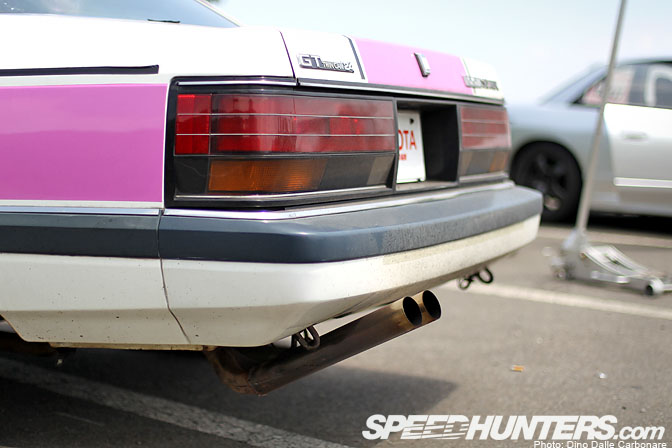 And finally the culprit of all the noise when this thing goes out on track, a full dual and very straight custom exhaust. 
-Dino Dalle Carbonare