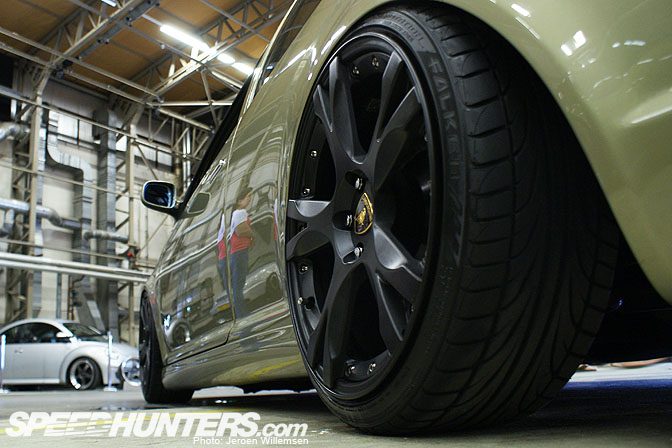 An example of cross-breeding at its finest. The VW community is full of cars that have been created with pieces from other manufacturers and models, but this MKIV takes the bull by its horns.I had seen this car before in some magazines and on a couple of blogs, but this was the first time I had seen it in the metal.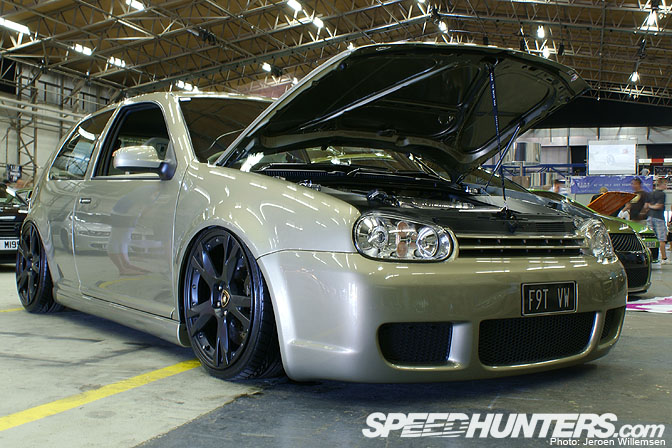 Can you imagine this started out as an ordinary MKIV? Greg Howell, one of the top painters in the UK built the car originally. Afterwards he sold it to a lady called Janet who started work to perfect the car.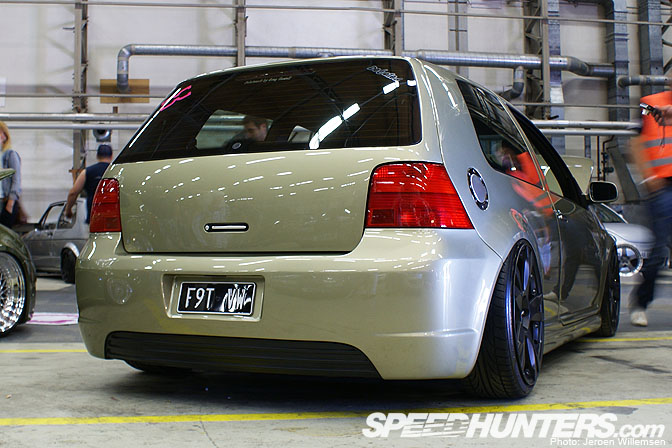 Greg already painted the car in Verde Draco, a Lamborghini color, so Janet went ahead and injected even more Lambo parts into the car. The most obvious parts are of course the wheels but there is more.
Parts that didn't come from a Lamborghini are the door and trunk handles which came from a Fiat Barchetta. There is also the fuel filler cap from an Audi TT.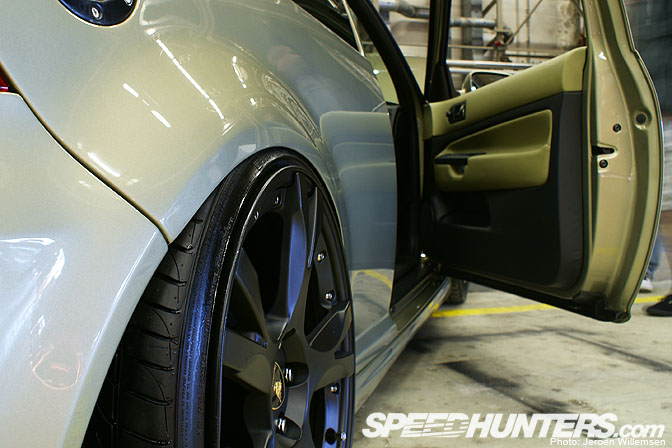 Again the fitment is just perfect.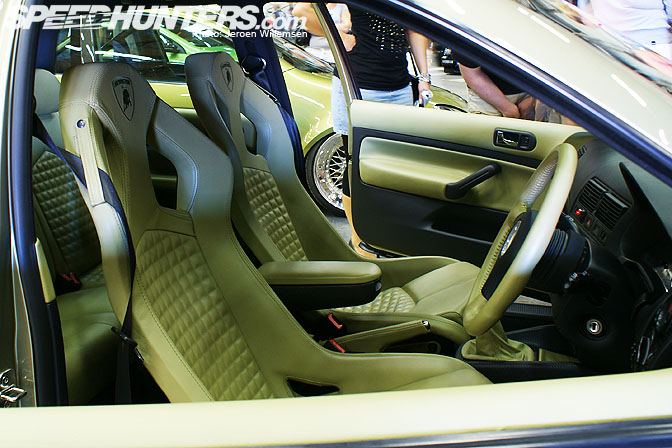 Inside are these Reventon seats. Not sure how you would get your hands on a set of these but I'm sure they will set you back a lot of money !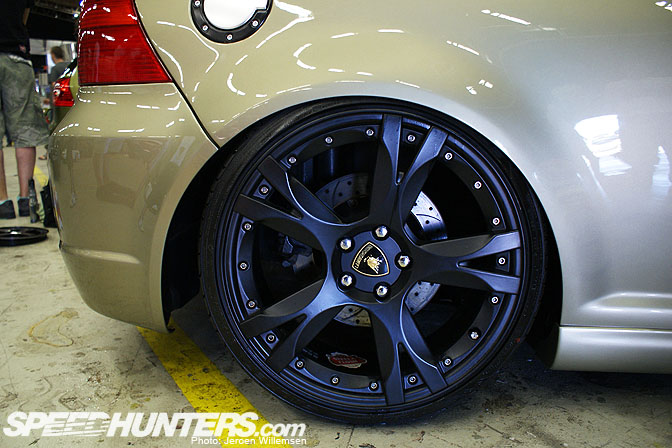 These are real Lamborghini Gallardo SE split rims. The owner needed to buy two sets so she had four front wheels. That is pretty extreme to say the least to make your car stand out from the crowd. But you can be sure there won't be anything else like it on the planet.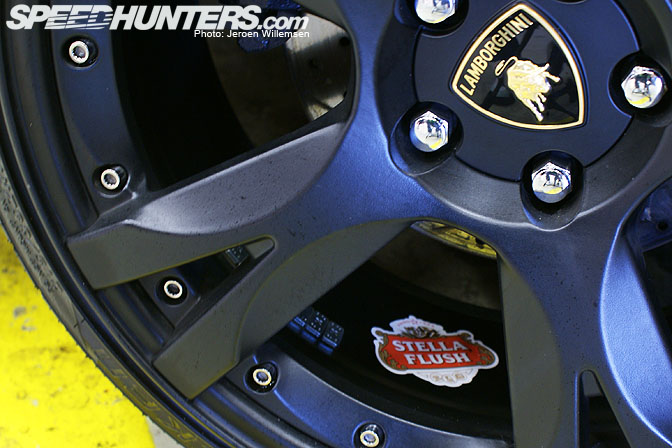 I also wanted to introduce this new term 'Stella Flush'. I'm sure that Nakai-San from Rauh Welt would approve !
-Jeroen Willemsen