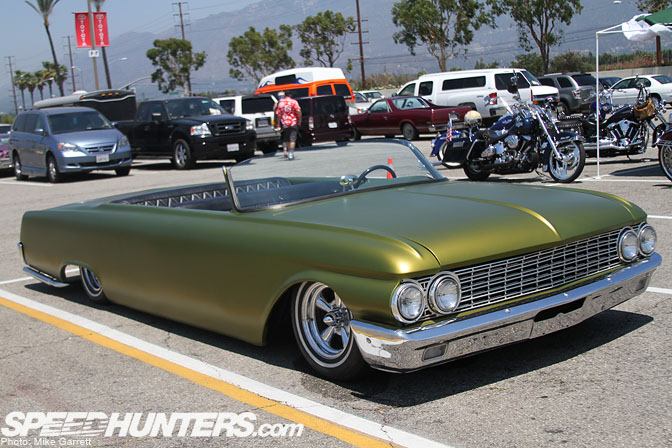 With Paddy bringing us lots of awesome European Ford content, I'd thought I'd chime in with a bit of Blue Oval action from here in the good old USA.
Then again, the level of customization on this car might drive the Ford purists mad!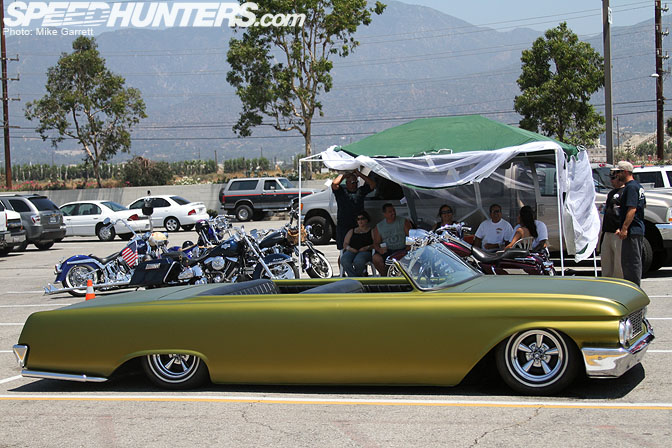 I spotted this car last month at the Mooneyes Irwindale show. I was about to head home when I saw this sled parked just outside the main show. The first thing that caught my eye was the color – a unique blend of olive and gold semi-gloss. Even with the amount of customization, you can still tell that the car started out as a Ford – a '62 Galaxie to be exact.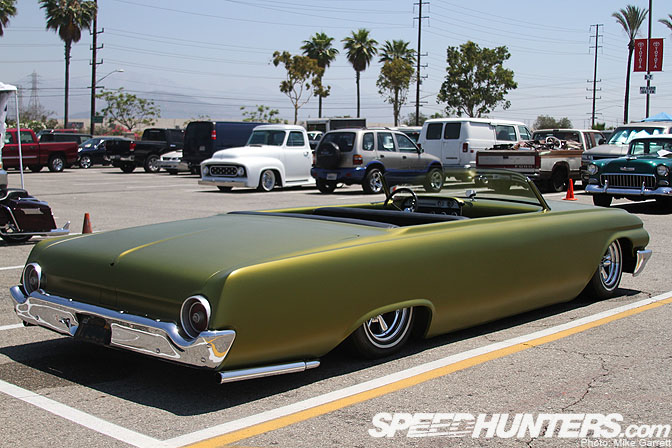 Most likely the car started out as a hard top or sedan before being heavily chopped and then cut into a convertible. The thing that struck me the most were the doors, or lack thereof. While many are content with simply shaving the handles, the builder of this car has gone one step further.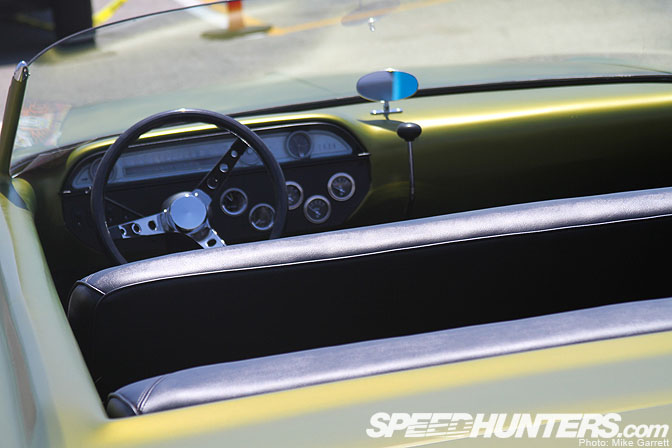 I couldn't see a top mechanism of any sort, so it's fair to say this is a sunny weather cruiser. Not a big problem here in Southern California…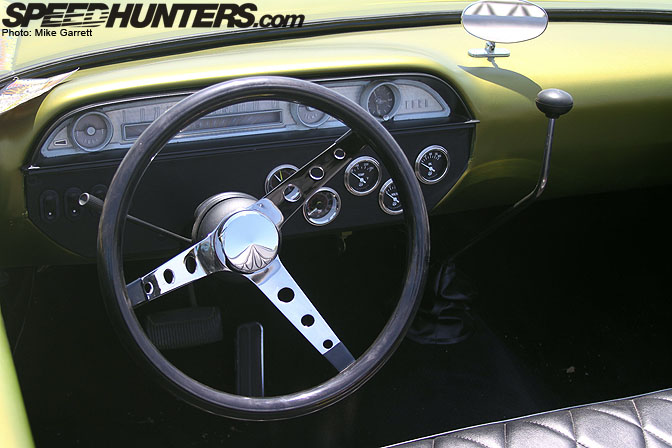 Love that shifter!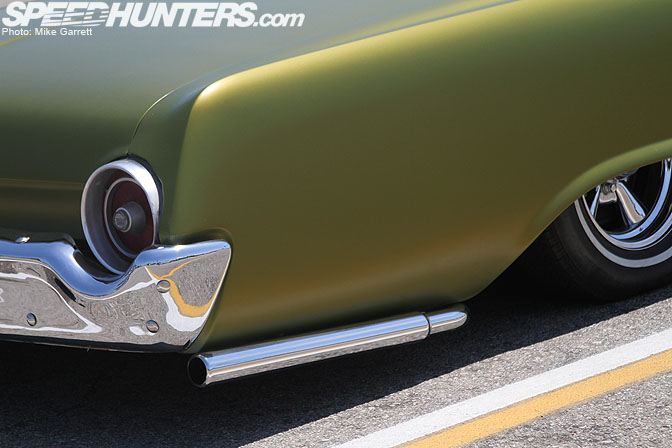 I'd think with a stance this low, the car would be on bags but I can't be sure. Also, those pipes are rad.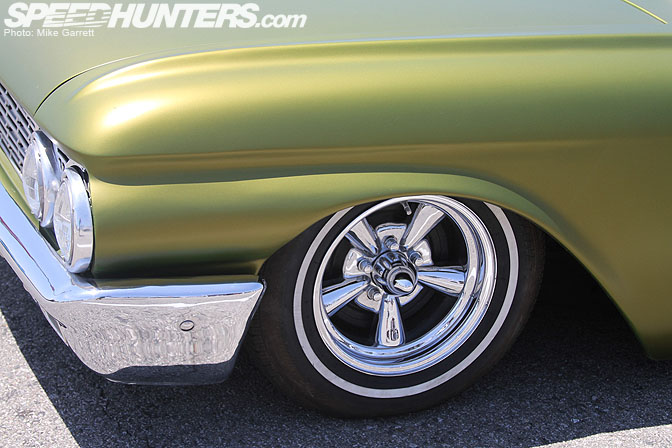 Naturally, the wheels are Astro Supreme style, with whitewalls.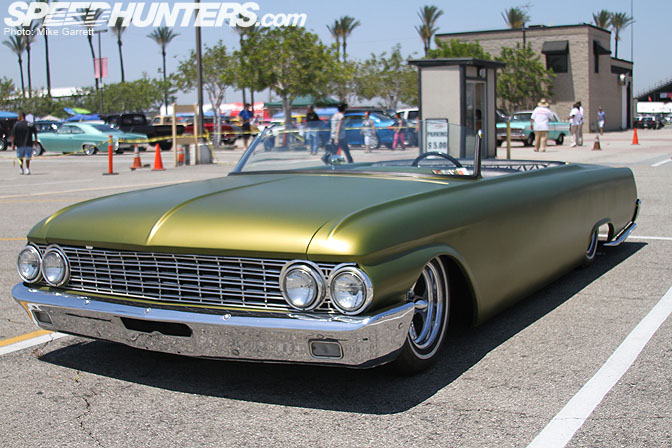 So, who wants to go for a cruise?
-Mike Garrett