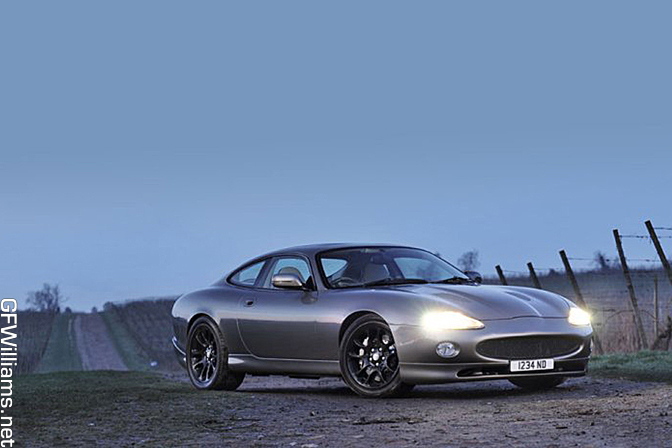 Being asked to write this article was quite a privilege for me. I'm 17 years old and haven't even been doing photography for two years now. I started by just taking photos of my dad's cars, then things slowly started progressing to friends' cars. Pretty boring really, but I was starting to make a name for myself and my website was getting good publicity (still not quite sure why!). For my first photoshoot I was contacted by a guy with a 2005 Roush Mustang. I spent weeks trying to find good locations for the shoot, cycling all over the place as I couldn't drive. When it came to the shoot it all went smoothly and the owner was very happy with the photos. Anyway, the way things go in life, he recommended me to one of his mates and things just built up from there. I make it sound a bit more simple than it is, as it has been quite a journey from taking photos of my Dad's Caterham to being asked to photograph an Enzo. That's not very interesting though, the interesting part of my photography is the latest photos and some of the experiences that I've had from doing my photography. Now that I'm 17 I have a driving licence and a car and don't have to be collected from home by the client to do a shoot. This has meant that I can take it a lot more seriously in the last 6 months and as a result I have been able to go to more interesting locations and have a larger number client base than before. The highlight of the last 6 months though was doing the photo shoot of the Enzo, Zonda S and XJ220. The owner let me drive all of them and all I can say is wow. The cars really are very special indeed and words cannot begin to describe them, so my photos will have to do!
Now these photos are in no particular order, so don't think they're in order of how much I like them or anything silly like that!
The car above is a Jag XK-R, but not any old XK-R. This one produces over 600hp, so is quite a special and rare beast. For this shot we woke up at 4:30am to beat the sun rise and I feel it was well worth it. The light along the side of the car is the kind of light you could only get before the sun rises and it shows the lines of the car perfectly. I used a little bit of flash to bring out some details in the car, but apart from that it is straight out of camera.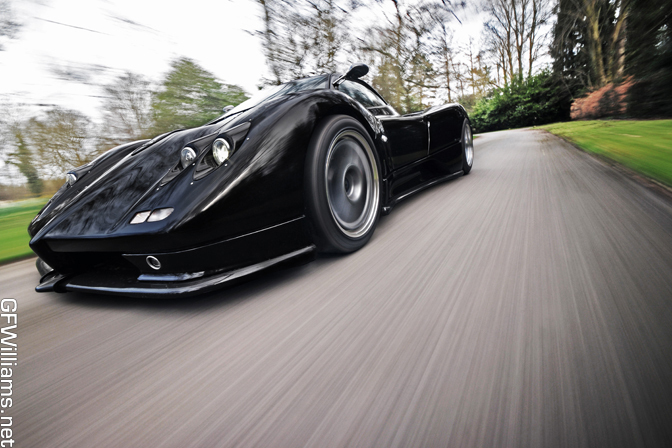 If you know what a rig shot is, you'll appreciate this shot. Sticking my camera on the end of a pole which is stuck to a Zonda is not for the faint hearted, but luckily all went well and the car and my camera are both fine. Even better is that I've got a photo that I'm happy with.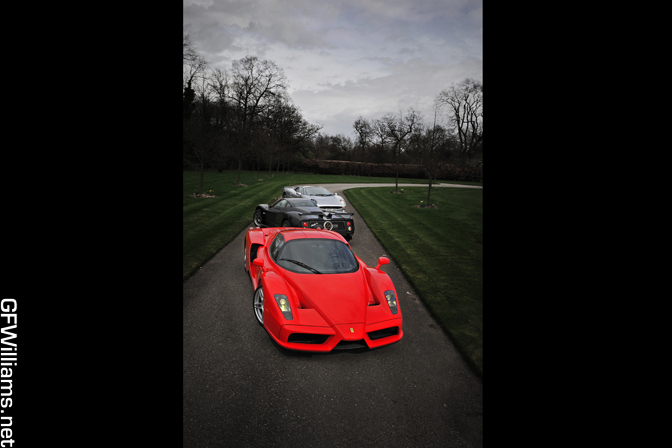 An Enzo, a Zonda S and an XJ220. One of the best line ups I've ever seen yet alone photographed and driven. To take this shot I stuck my camera on my tripod on the top of my Mini to get some more height then ran around sorting out the lighting on the cars. The hardest bit was actually getting the cars into place. Whenever I get setup, someone would come along and we had to move them all. Worth it in the end though.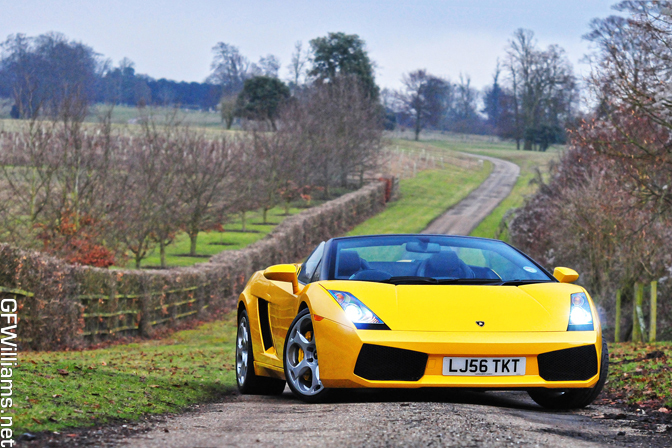 Doesn't this make you want to drive the car? Low angle, long focal length really makes the car look good. The lights just top off the shot by making the car look even more aggressive than it already did.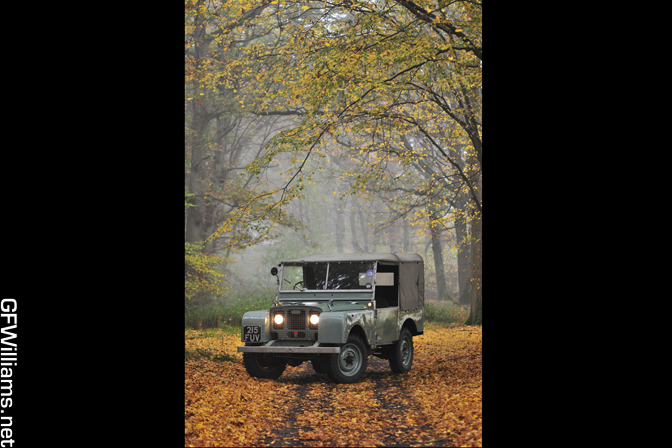 This car is my Uncle's pride and joy. A Land Rover Series 1. On the trip over to his house to meet him it was tipping it down with rain and we thought we might have to call of the shoot, but the rain stopped and a low mist was left. This is my favourite photo I've ever taken and there was a massive element of luck to it, but I'm happy none the less!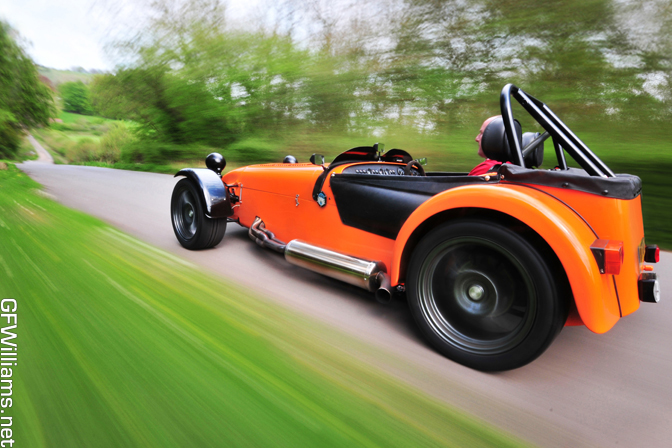 This was my first rig shot that I ever did. The Caterham is my Dad's car and I still can't believe how it came out. Can you guess where the rig was on the car?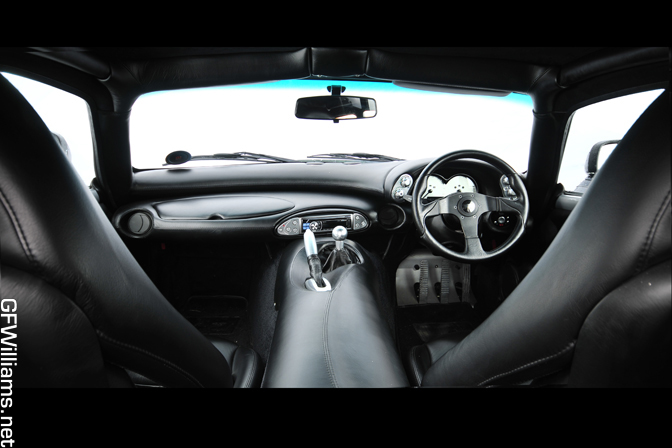 Simple interior shot of a TVR Sagaris. I love the angle in this shot and it almost looks like it was shot in a studio.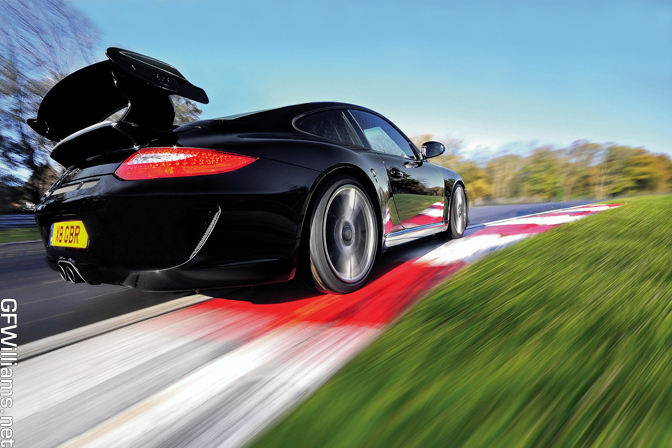 A friend told me that he was getting a new GT3 when it came out when I had just started out my photography and as we neared the time of getting it he decided that he wanted a shoot done of it the day he got it. He then went on to get access to part of the track at Brands Hatch for the morning! This is the best shot from the shoot and I hope you all like it.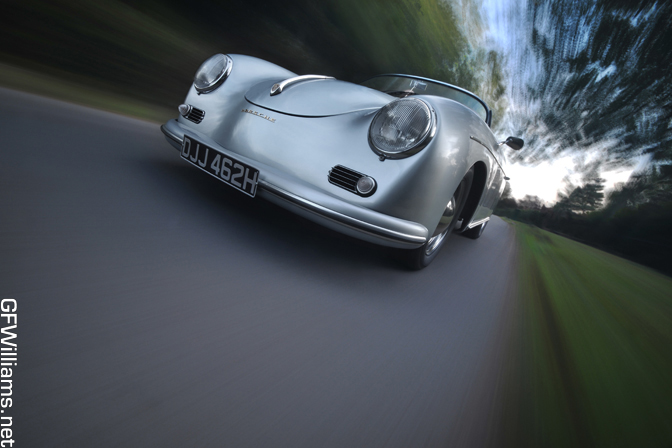 Once again, a rig shot. This is exactly the same place as the Caterham shot, but a different angle. I think that shows nicely how much you can make the most of any location to take a good photo.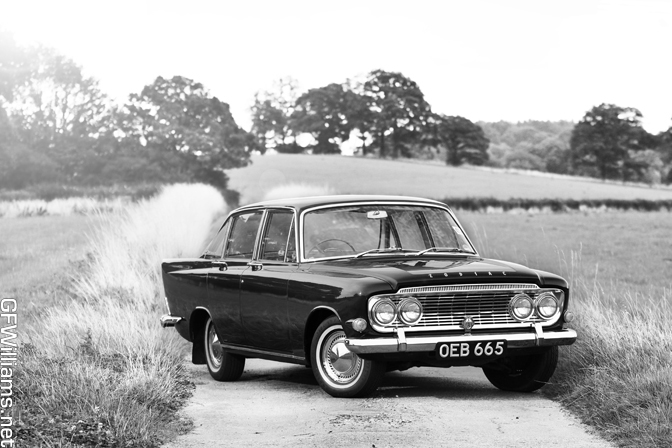 Ford Zodiac. A classic, but I decided to put a modern twist on the photo when photographing it by shooting in 'High Key'.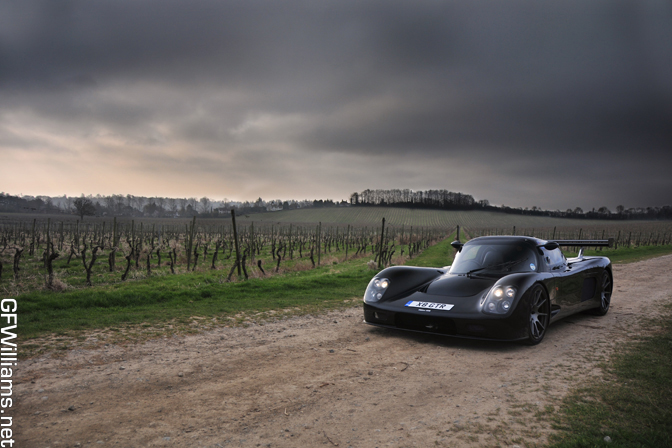 Ultima GT-R. This car is mental. Weighing in at less than a 1000kg and over 550bhp I'm sure that you can understand just how quick it is. Looks great with the carbon dymag wheels on it too. The shot was taken at about 7:00am during the winter, and I could not have been blessed with a better sky for the shot.

Please visit my website for a look at a wider range of photos: http://www.gfwilliams.net