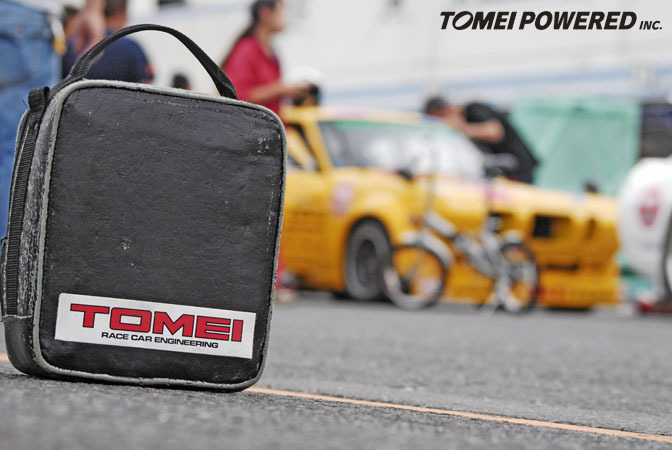 Hi all! My name is Allen Lorenzo and I work for Tomei Powered Inc in Tokyo Japan, or most people know me as, the Aussie working for Tomei! I've always had an interest in cars, motorsports and performance.  Photography was something I did in high school for a short time back in 1993 and had been out of it up till recently. Japan has a lot of amazing things to shoot, aside from cars. I don't even own a DSLR since I am focused on other things, so I shot these photos with the work camera. I was honored when Dino asked me to do a guest blog on my all time favorite website, Speedhunters! This past Sunday I attended to the JCCA Summer Meet Classic car race event that was held at Tsukuba Circuit. This event has a wide variety of classic cars with a good range of classes.
The race classes were:
- S65 Race
- Historic Formula
- S68/75 Race
- TS Cup
- Ginetta Cup
- P68/75 Race
- F Race
- Japan Run 1
- Overseas Run
- Japan Run 2
Let's take a run down of some of the best cars that were present at this event.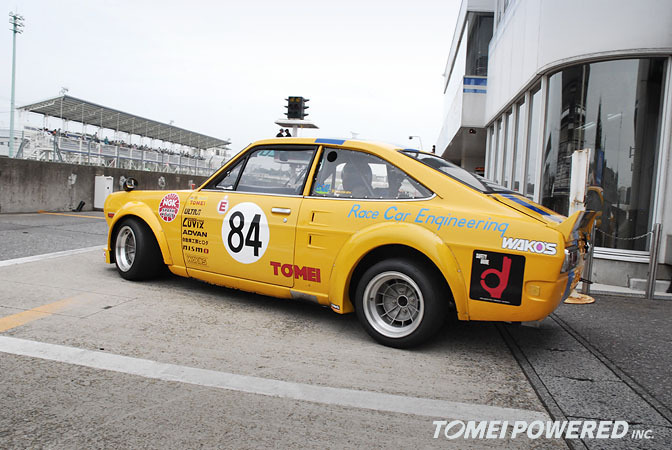 This is the Hirota Tomei Sunny heading out for the practice run, driven by the owner, Hirota-san. Tomei was there to support this Datsun Sunny race car which Hirota-san built as an exact replica of the original Tomei race car that we had back in the 70's. So that is why we refer to it as the "Hirota Tomei Sunny".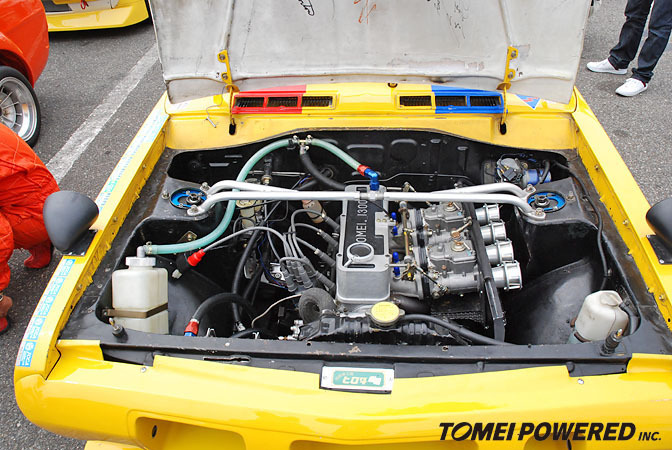 This B110 is powered by the Tomei A12 Race Engine (F Race Class).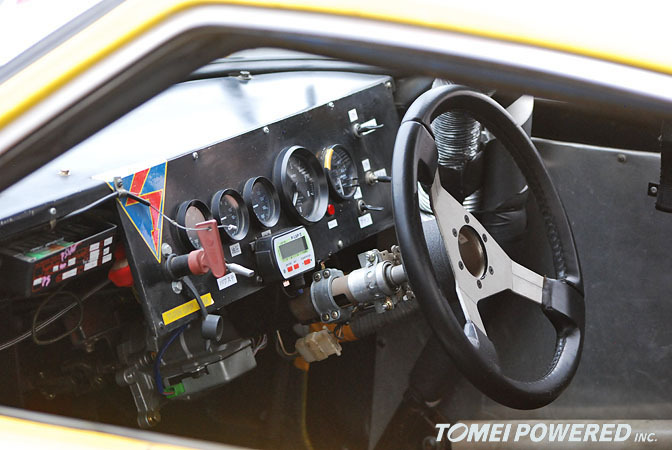 The Hirota Tomei Sunny's dash. Just the bare essentials since the car is only tipping the scales at around 720kg! (approx 1,588lbs)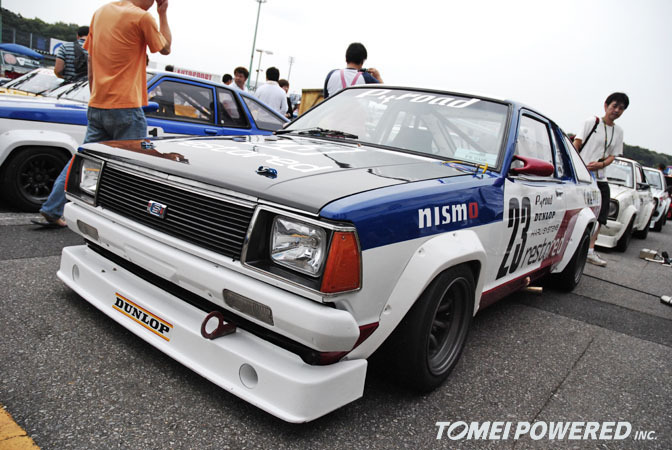 Rista-do Pitroad Datsun Sunny B310 – A12 Engine 1,298cc (TS Cup Class).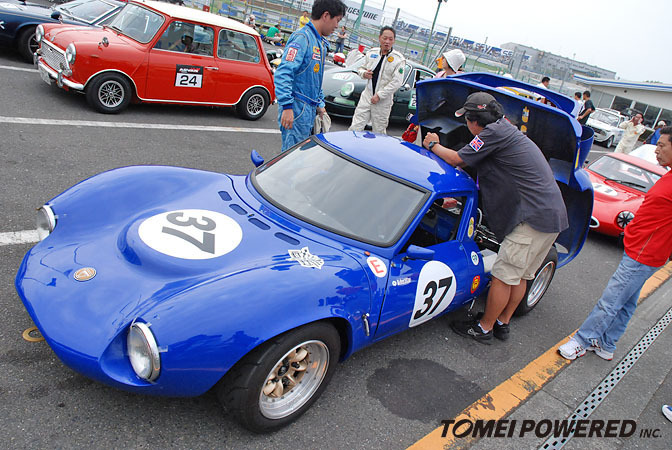 Ginetta G12 1997 – Powered by a Cosworth engine 1,994cc (Ginetta Cup Class)…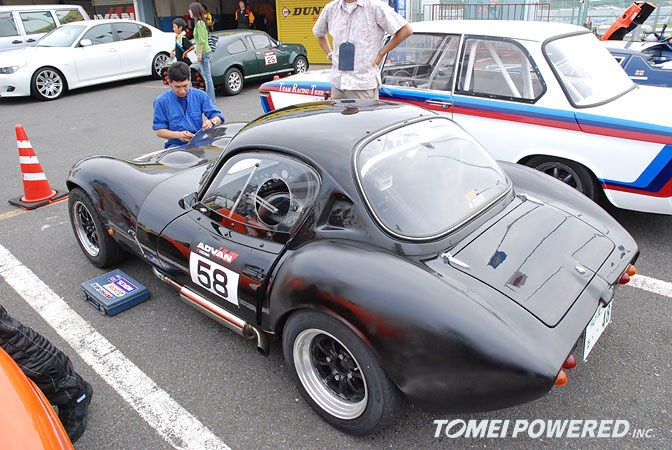 …and another Ginetta in black, I didn't even know these cars existed prior to this day!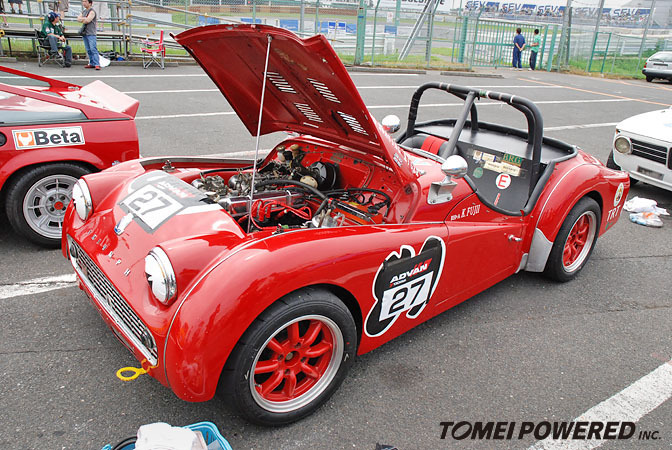 Triumph TR-3A 1957 model with a 2,186cc engine (Overseas Run Class).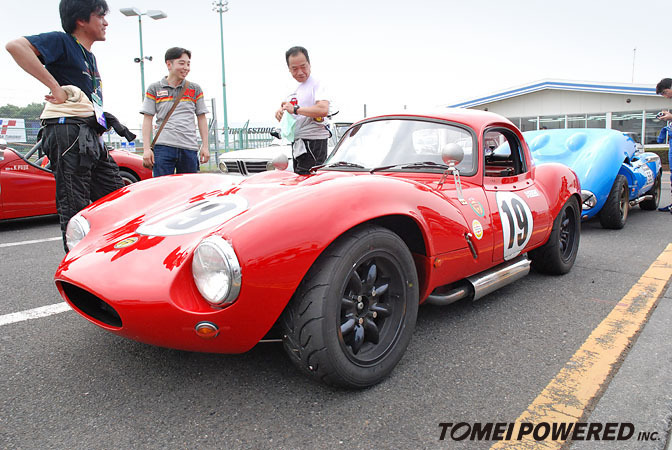 Ginetta G4 1996 model – Powered by a Zetec 1,796cc engine (Ginetta Cup Class).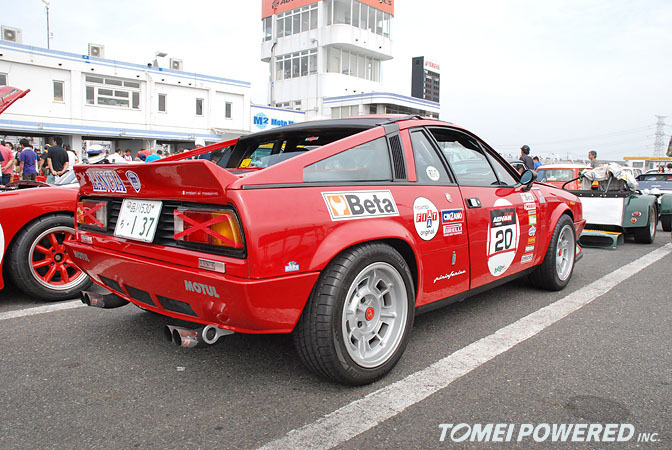 Lancia Beta Montecarlo Sr.1 137AS, 1975 year model – with a 1,990cc engine (Overseas Run Class)…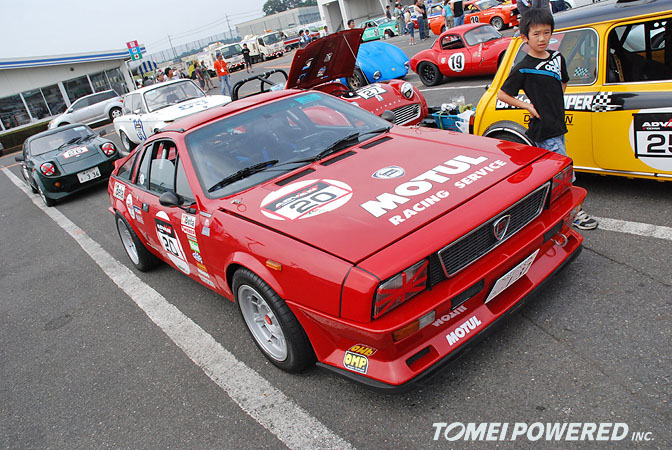 …and a shot of it from the front.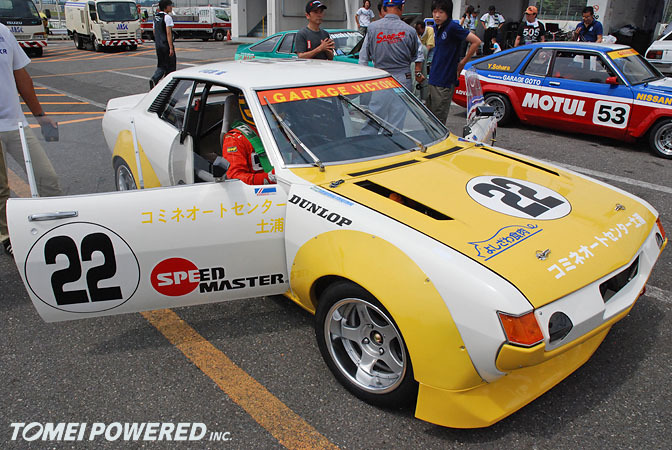 Speed Master Komine Toyota Celica TA22 – with a 1,919cc engine (F Race Class).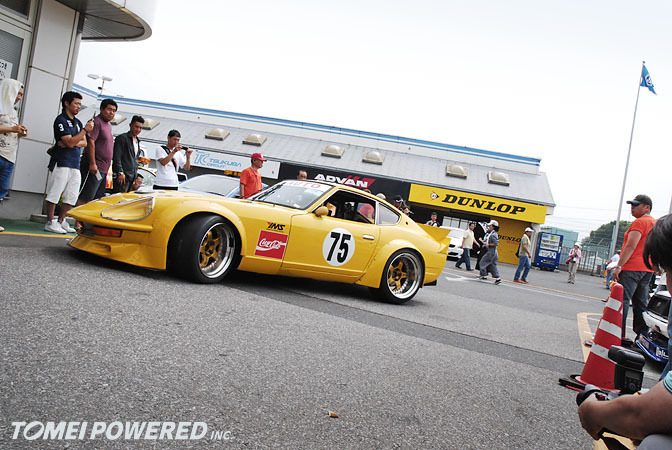 City Auto Fairlady 240ZG, 1972 year model – with a 3L engine (F Race Class).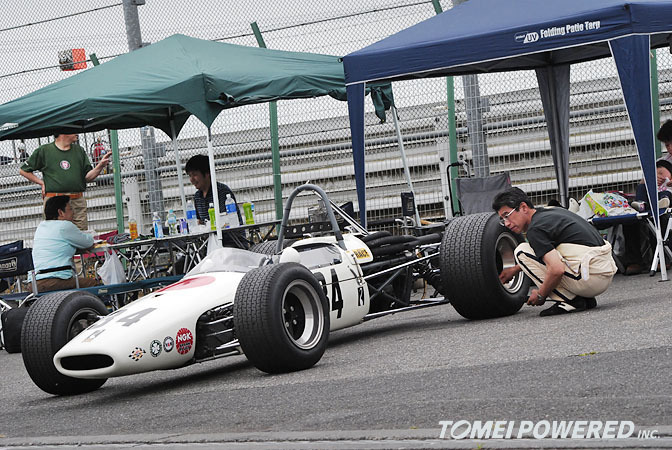 Brabham BT21B, 1968 year model – powered by a 998cc engine (Historic Formula).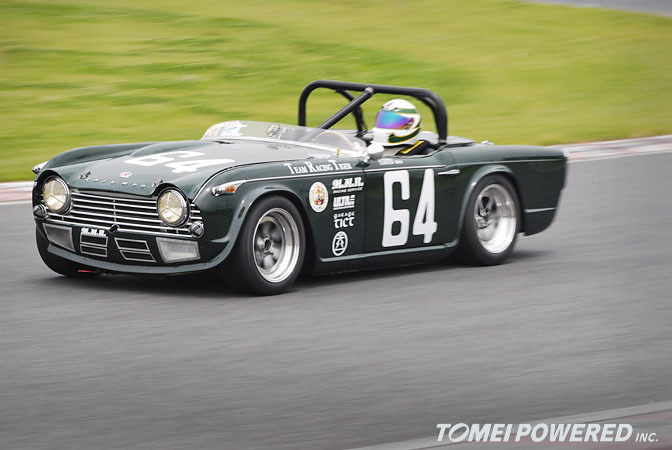 Triumph TR-4A CTC, 1965 year model – powered by a 2,186cc engine (S65 Race Class).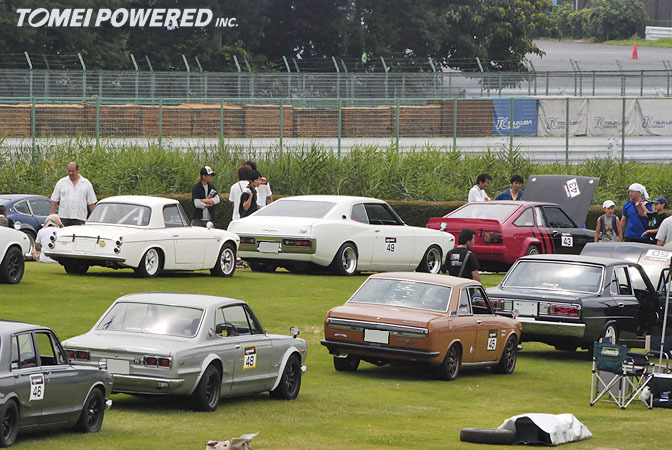 There were so many cars at the event that a lot had to gather on the grass lawn behind the track.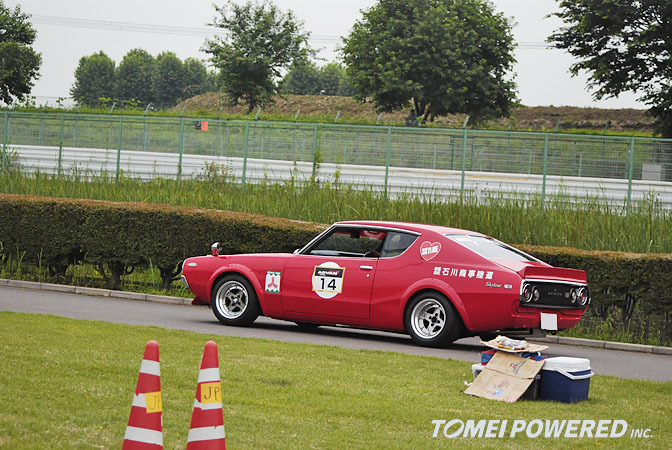 The ever popular Skyline "Ken Mary" 2000GT KGC110 , 1972 year model – with a 3,100cc engine (Japan Run 1 Class).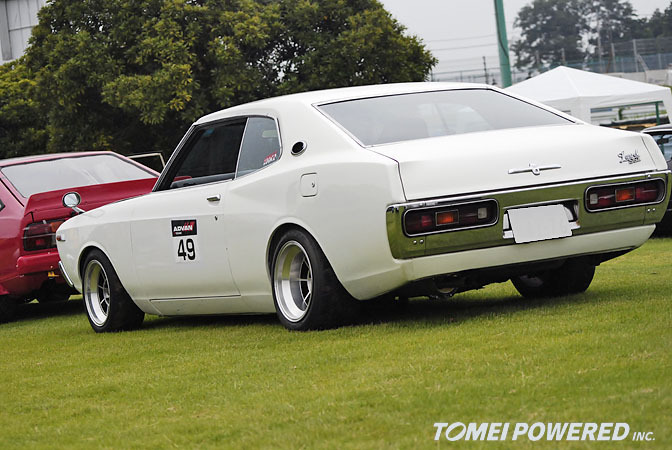 Laurel 2000 KHC130, 1976 year model – powered by a 1,998cc engine (Japan Run 2 Class).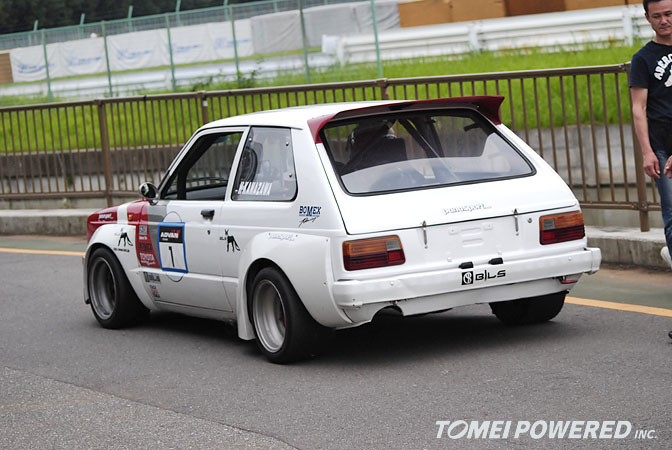 Here we have a Toyota Starlet KP61 1300, 1983 year model – powered by a 1,430cc engine (Japan Run 1 Class). This was one of my favorite cars on the day. I just love the front end look of these things.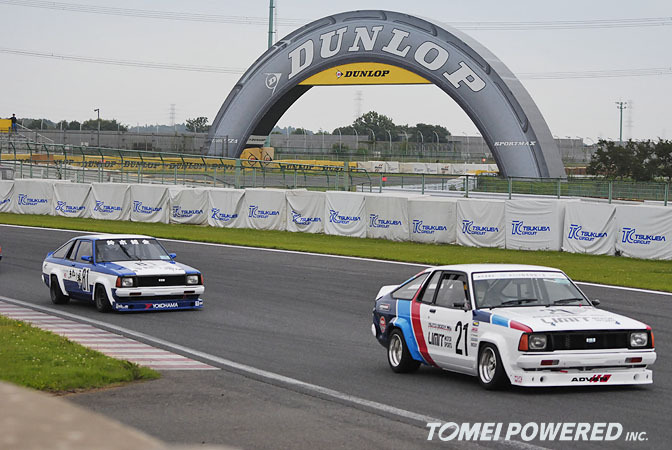 A pair of Datsun B310 Sunnys running in the TS Cup class. This was one of the most exciting classes to watch.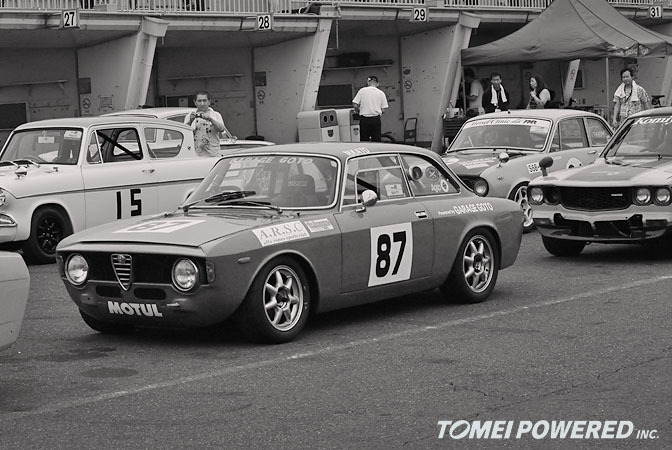 An Alfa Romeo GT1300 Junior 10531, 1969 year model – with a 1,962cc engine (P68/75 Race Class).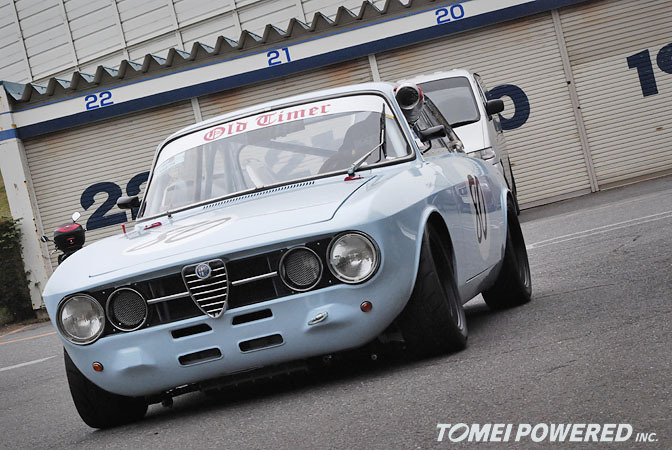 A beautiful Alfa Romeo 1750 GTV, 1968 year model – with a 1,962cc engine (P68/75 Race Class). This car brings back memories! One of my classmates in high school (the Albertini's) had one as his daily driver in Australia. But it didn't move as fast as this one did. But that didn't stop them from trying! I love the pastel light blue on matte black wheels.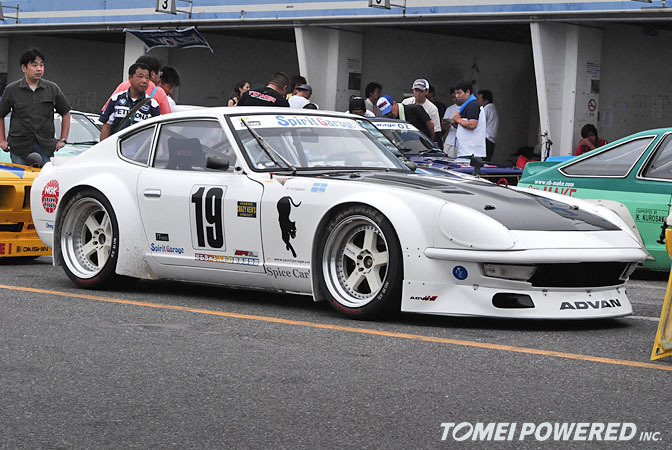 Here is my No.1 favorite car from the event. Super-wide body with the just the right ride height. Such an ageless design in sexy white. This 240ZG is built by Spirit Garage and dates back to 1972. It competed in the F Race Class.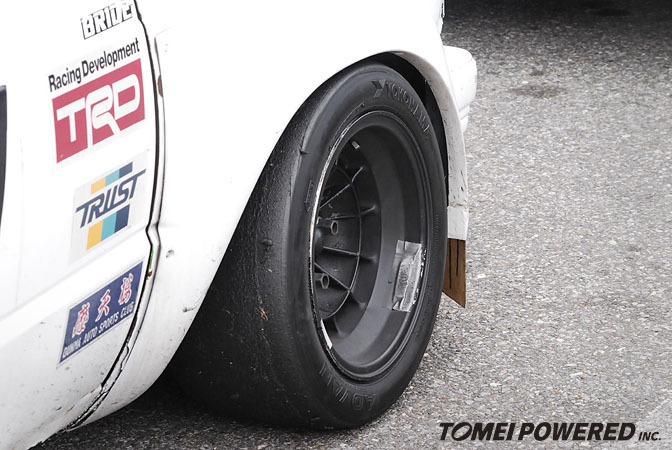 These hard to find rare TRD Tosco wheels are popular with race cars here in Japan. These black examples were fitted to the Toyota Starlet.
Tomei has been around since 1968, one of the main reasons behind its popularity.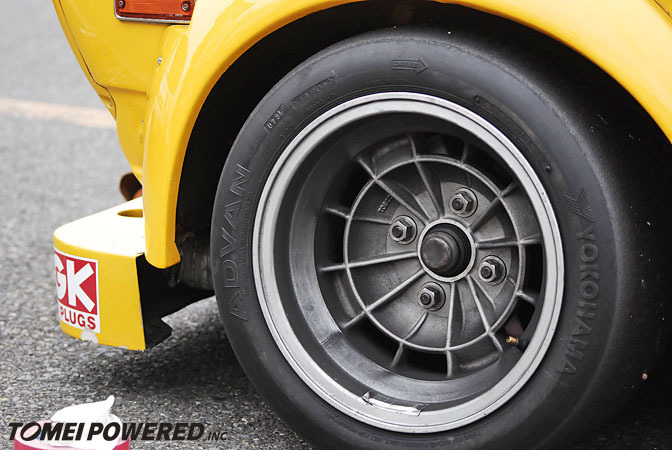 Of course, even the Hirota Tomei Sunny B110 runs the TOSCO wheels.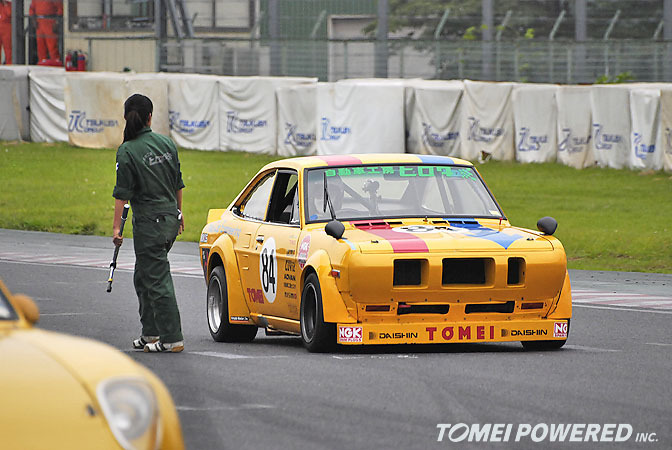 Hirota-san on the grid ready for the big race. That's one of his daughters who just checked all the wheel nuts with a torque wrench. How cool is it to have your daughters there to support you with the car. Now that's passion!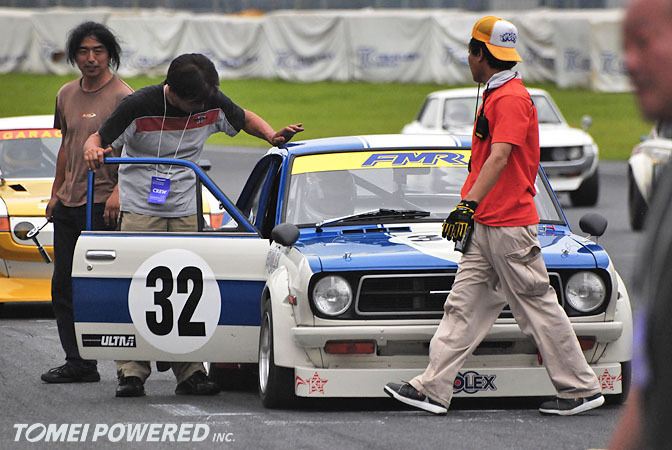 Another B110 Datsun Sunny on the Grid ready to go in this F Race class. I love these little lightweight cars.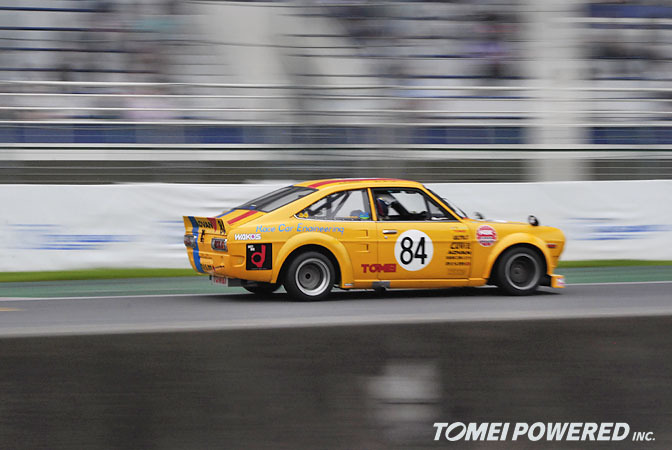 Hirota-san did his best considering it has been a year since he last raced in this car. The usual driver, Masami-san, was busy racing a Porsche at another event on the same day, so he couldn't make it. Hirota-san finished in 4th place.
At last years Tsukuba race in December Masami-san got the fastest time ever for this class with a 1:02.594 and took the win! Both 2nd and 3rd placed cars were 240Zs running 3L engines. At the Fuji Jamboree race this year, again a new record lap time was achieved for the class with a 1:58.278. When you consider the little Sunny only runs an N/A 1,303cc engine and Webber carbs, it certainly puts its performance capabilities into perspective!
Well, I hope you all enjoyed this post and the event coverage. I want to thank all the fans and enthusiasts worldwide for keeping the industry alive. I'd like to thank Rod Chong, Dino and the Speedhunters team on a great website and for allowing me to do a guest blog!
See you soon at the track!
-Allen Lorenzo