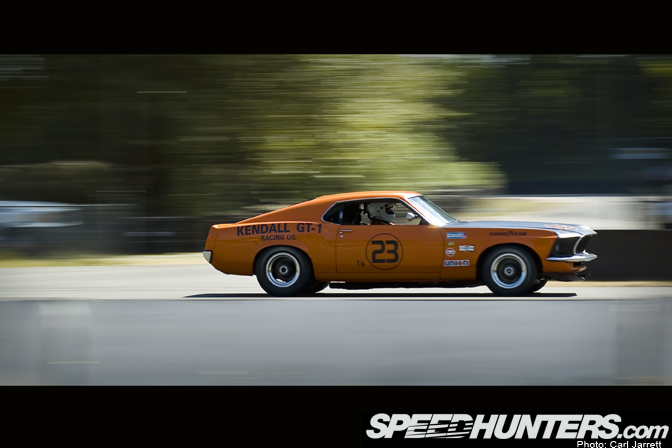 Last weekend out at Mission Raceway here in Greater Vancouver the local Vintage racing club VRCBC held thier annual summer race over the Friday, Saturday, and Sunday. I was only able to make it out for Sundays party but it was well worth it! Some awesome machinery pounding the pavement on the 1.2 mile road course.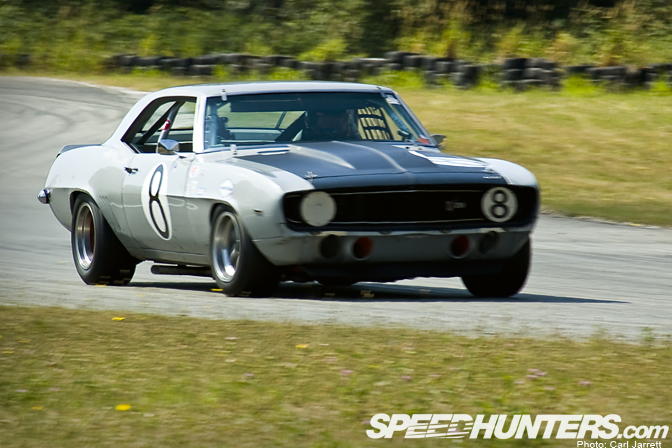 2 of the best sounding cars belonged to the 3rd run group which was the Large Bore Historics. This 69 Camaro and the Kendall Mustang above both running 302's I believe, both had wicked V8 roars down the main straight.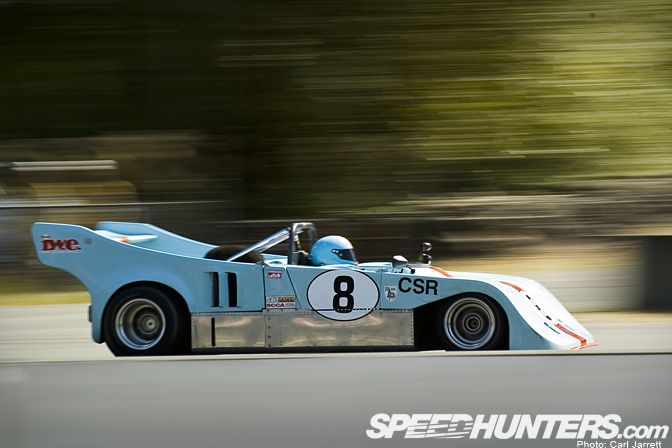 Ian Wood was out in his 74 Rawlson Can-Am car which was really fun to see ripping around the track, easily fastest car of the day pulling laps in the 1:08 range.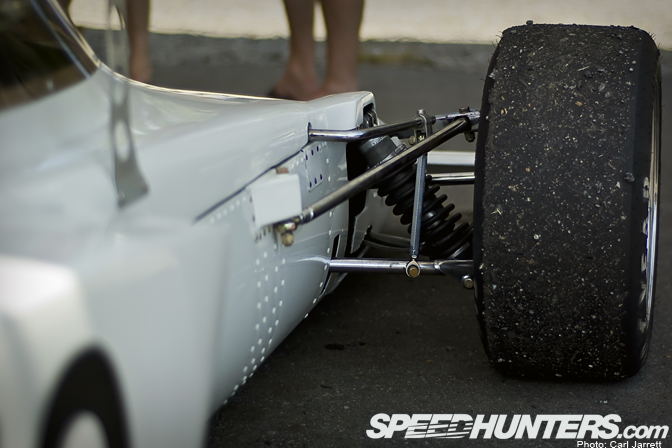 There were also some really cool old Formula cars, Formula Ford and Formula Vee filling out the fields. This is Mitch Stone's 73 GRD sitting calmly in the paddock, I love the old 60's and 70's Formula cars, definitely the best looking vintage Formula cars IMO.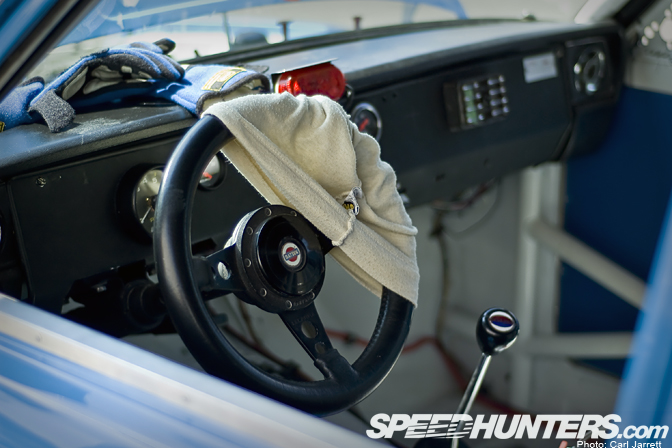 I like this cockpit shot of Paul Haym's 69 Datsun 510, shows a lot of personality. This car ran in the 2nd group which was for Small Bore Historics.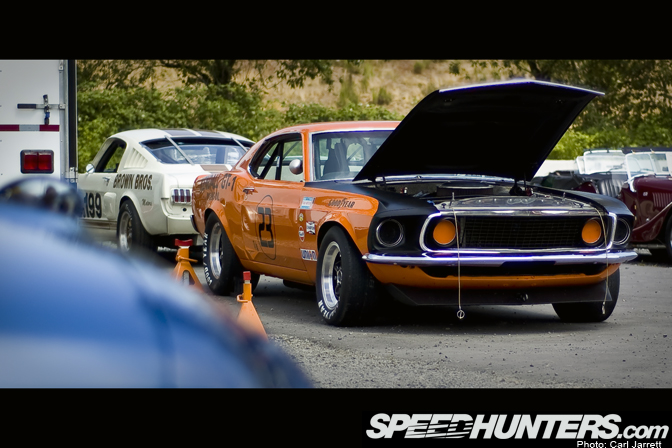 The Kendal GT-1 Mustang of Tom Cantrell cooling off in the paddock after some fun out on the track. Great stance for a vintage racer, he managed to get pretty sideways coming out of the turn 1 hairpin on a number of occasions. The white Mustang in the photo is Terry Hollinger's 65 Shelby GT500 which apparently has a lot of racing history.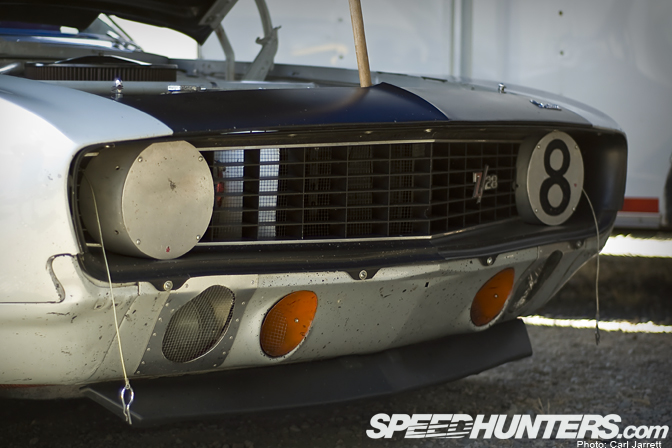 Paul Kuckein's Trans-Am 302 69 Camaro looks well used and mean as hell. The 69's were the best looking Camaro's made, and don't argue with me about that one.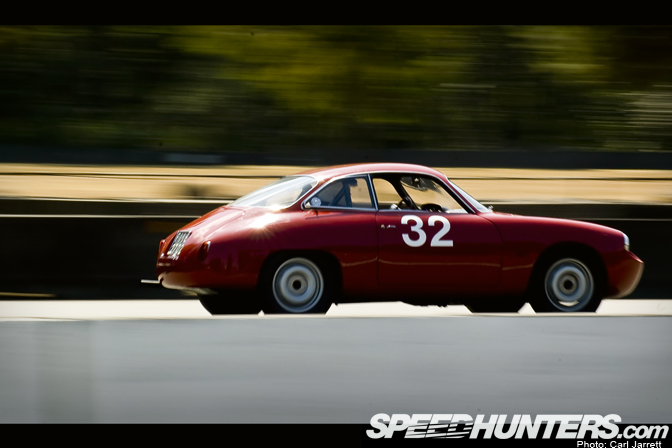 One of the neatest and probably rarest cars here was this 1960 Alfa Romeo Zagato driven by Laurie Fraser. Absolutely gorgeous car, wallpaper anyone?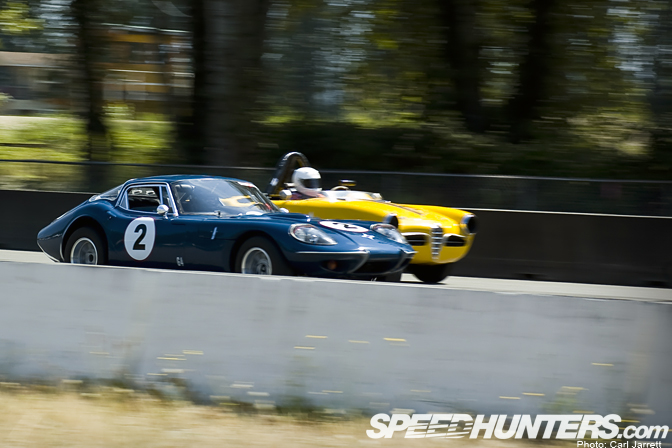 Here is Gary Madsen's wood chassis 65 Marcos 1800 GT being passed by Frank Andersons 57 Alfa Romeo Guilietta Veloce. I was really surprised how hard these guys pushed thier cars and how much passing there was in these races. Definitely not afraid to race hard!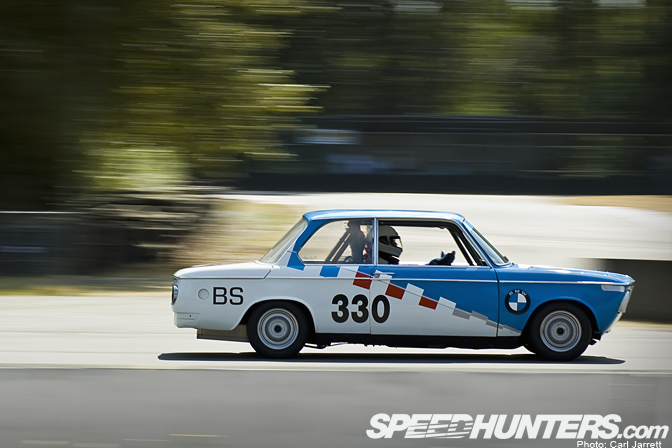 I've always loved BMW 1600's and 2002's, this one looked great out on track, a 67 1600 that ran in the Vintage run group #1 driven by Leigh Anderson.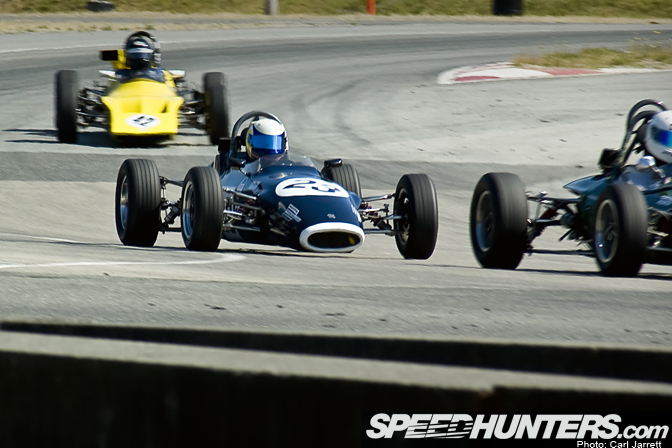 Last to run on Sunday were the Formula class along with Ian's Can-Am car. The 72 Titan of Bob Morrison was beautiful, I'll be doing a car spotlight on this early August.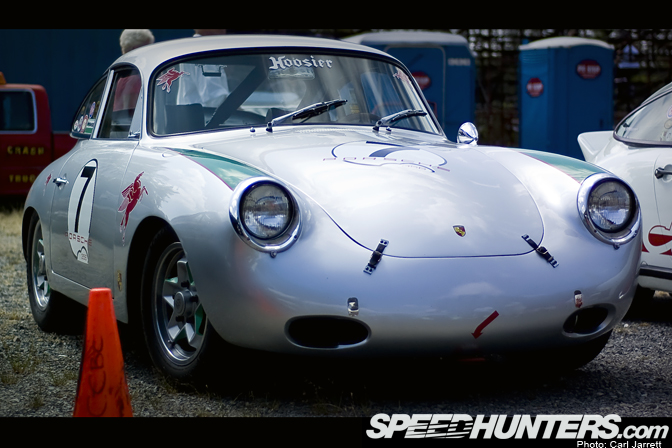 Out in the parking lot and paddock there were some pretty awesome cars that didn't compete in the weekends events. Don't know much about this 356 coupe but it was absolutely mint. Ready to tackle the Mille Miglia or Carrera Panamerica. I've also heard this ran in the Westwood class at this race in 2009.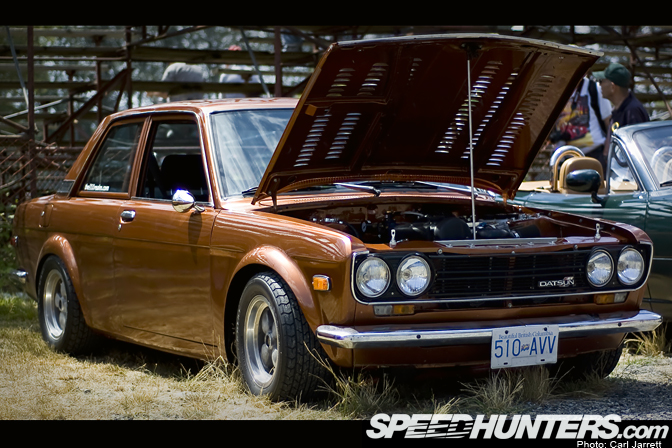 And I love this Datsun 510. I believe the owner is a member of the local 510 club. The rootbeer-esque color suited it well inside and out. Fitted with coilovers, and a stripped/caged interior I don't see he wasn't out on the track!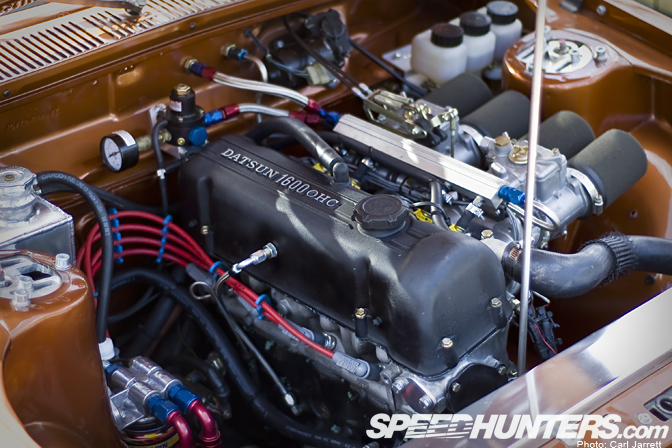 I'd eat bacon and eggs out of that engine bay any day. So clean and classy.
Look forward to a few car spotlights coming up of cars at this event. And check out VRCBC's website for more upcoming events! If you're a car guy or gal, and you live within a few hours of the track, there is no reason why you shouldn't be there!
@jarrettracing on Twitter.
- Carl Jarrett