Mike, India, Victor, Whiskey or Men In Volkswagen? Fact is that this was one of the best Volkswagen events I have been to. For some time now this event has been growing and growing with cars and people coming from all over Europe. I saw cars from the UK, Poland, Germany and Belgium.
There were even a lot of heavyweights in the scene that I had seen in magazines before like Performance VW. So it was a real treat to see these cars for the first time in real life.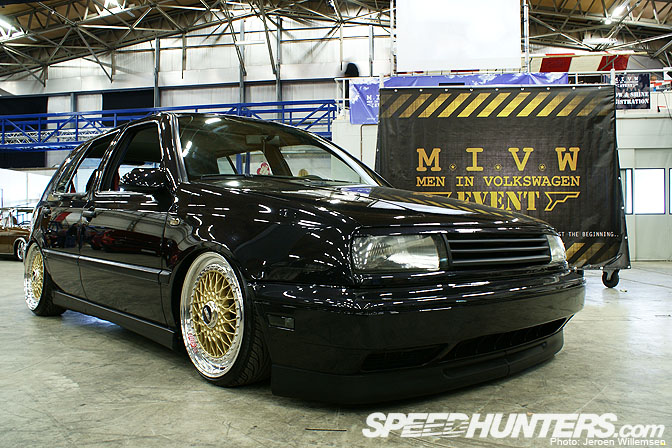 The main attraction of the event was off course the Volkswagen Golf from every generation. This mk3 looked very fresh with its Vento headlights and BBS wheels. This look proved to be very popular amongst the dubbers.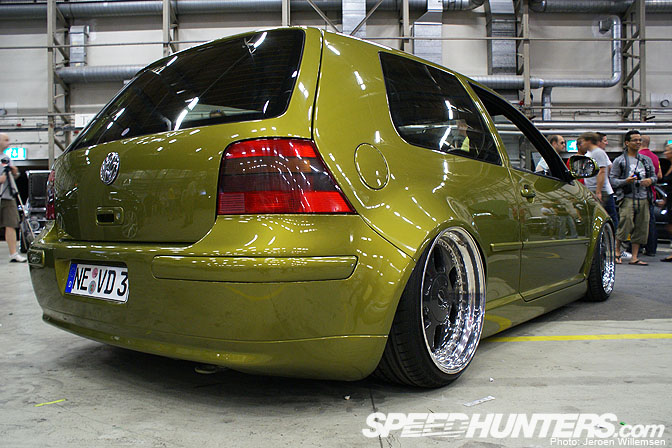 This newer generation mk4 had massive rear arches with carbon wrapped MAE's.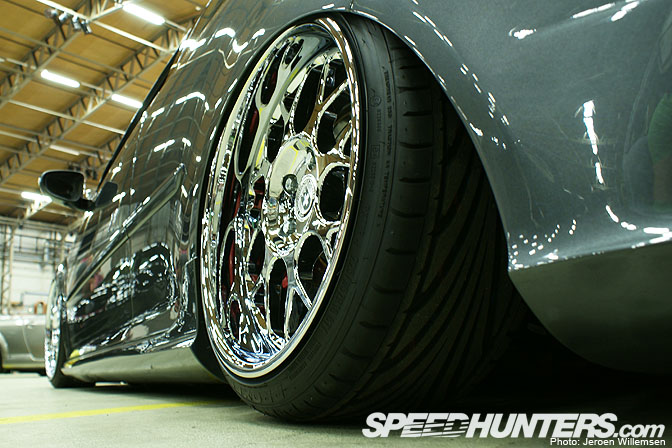 I loved this mk5 from the UK with massive HRE wheels and a impressive drop, more on this in part 2.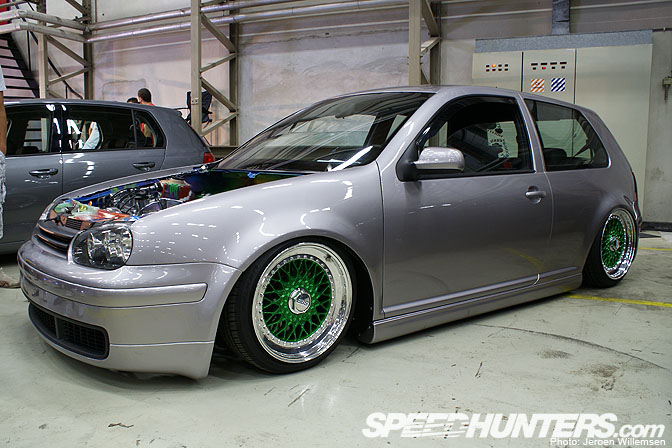 This mk4 from Germany had a very clean look on the outside with refurbished BBS wheels in striking green. But there was more that made this car stand out.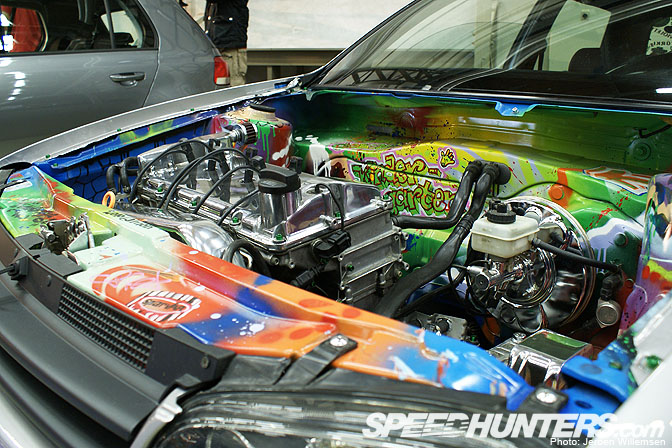 Take a look at this engine bay. Maybe a trend that came from the Honda community in the US or was it the other way round?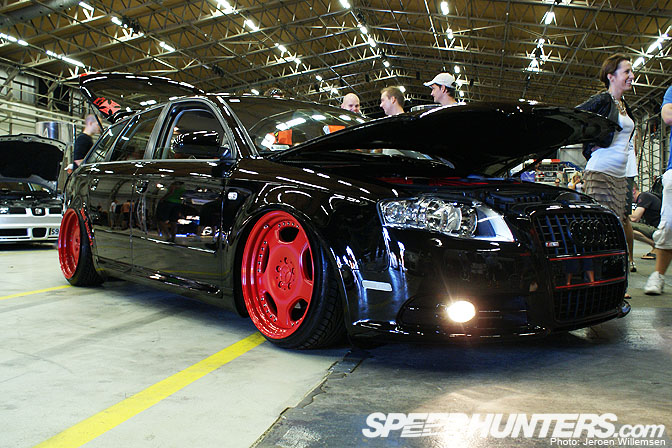 This Audi rolled in halfway through the show. It came all the way from Poland. That is at least an 8 hour drive, talking about dedication. Placing wheels from higher end cars on your Audi or Volkswagen is very popular, so it's no surprise seeing this car on Mercedes wheels.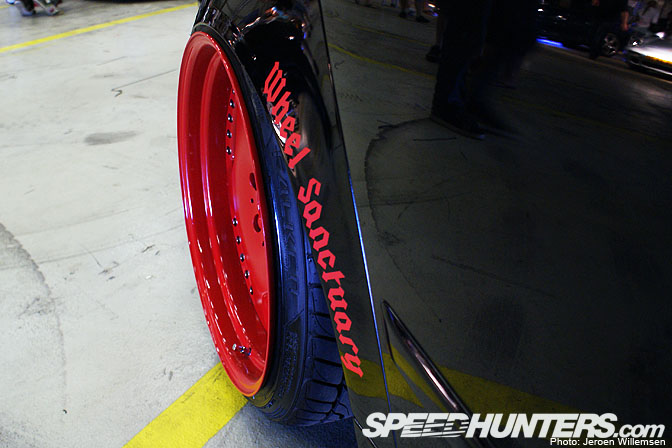 This shot proves that the Polish know what they are doing. The fitment of the wheels were perfect, a true wheel sanctuary.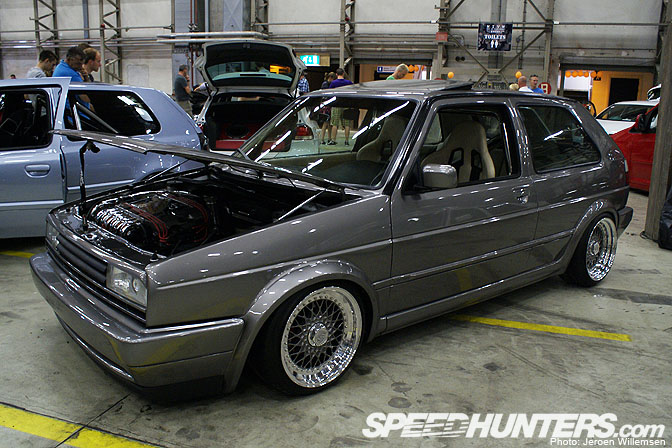 One of many mk2's on classic BBS mesh wheels.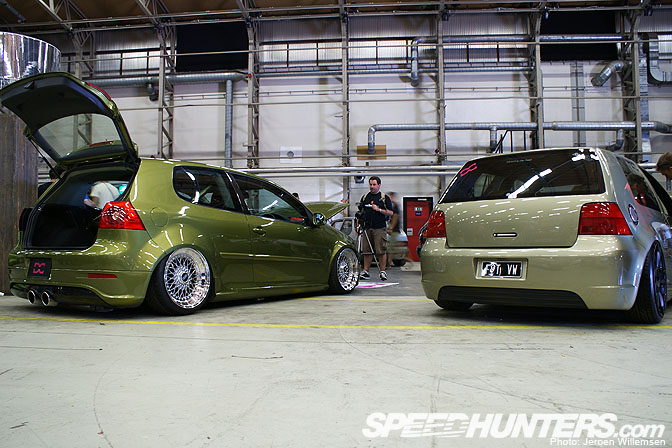 These two could be the most famous cars that came from the UK. Off course that is open to debate, but for me these cars are the epitome of the UK Volkswagen scene. The Lamborghini Golf and the MK5 build by TUK Customs that Kevin Raekelboom has featured before.
I'll have some more shots of the mk4 in part 2.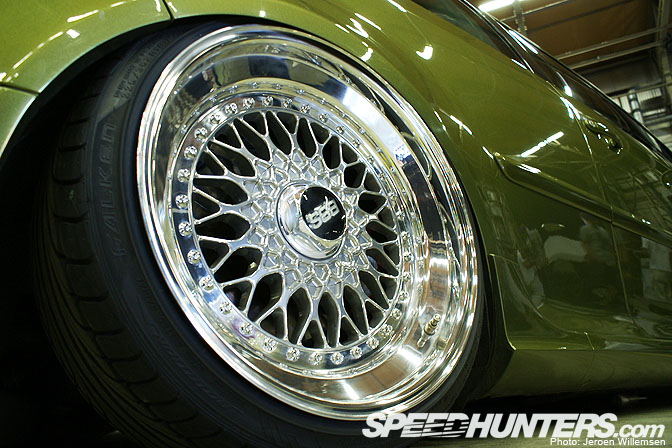 And again the fitment is perfect.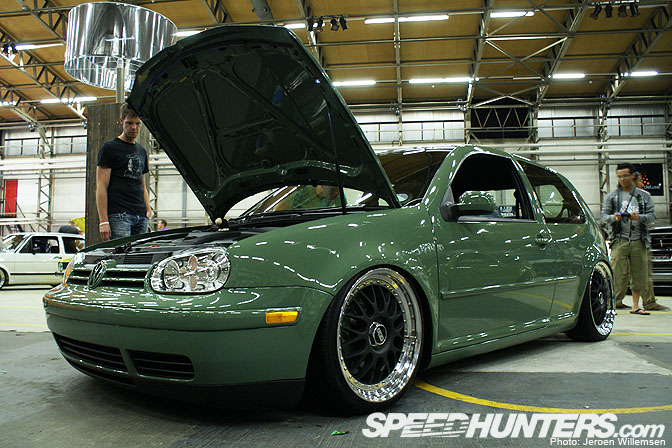 Another example of a very clean mk4 with a very green theme.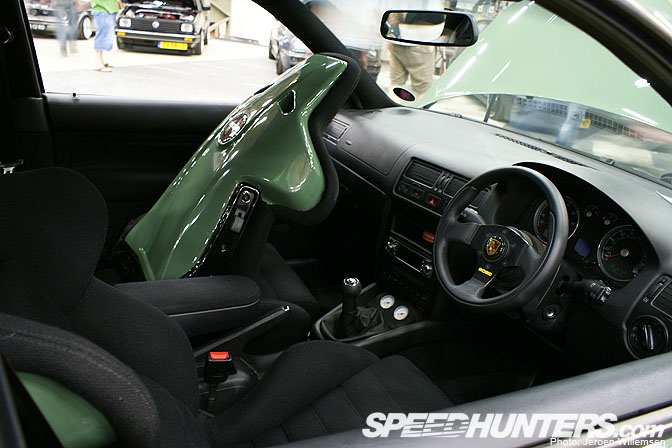 The theme continued on the inside with the rear of the bucket seats painted the same green as the exterior of the car.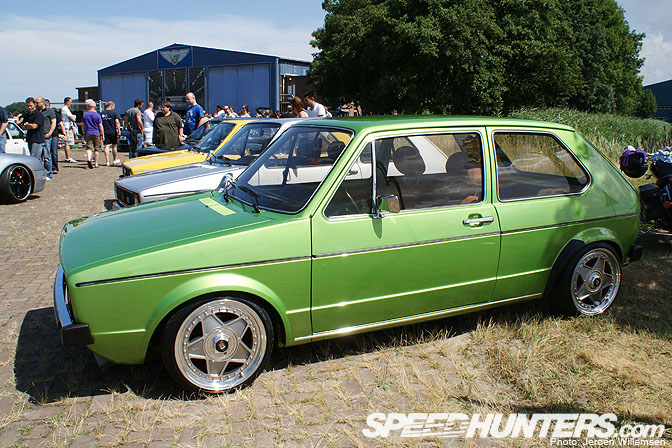 Outside the main hangar were some hidden gems like this green mk1.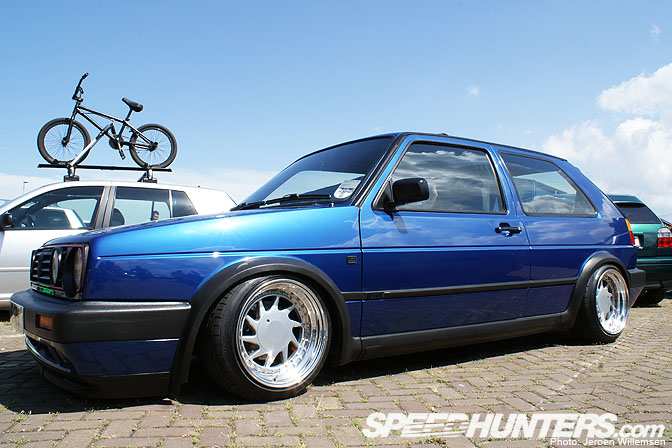 A classic mk2 with 16" wheels and a healthy drop. Nothing more to add here.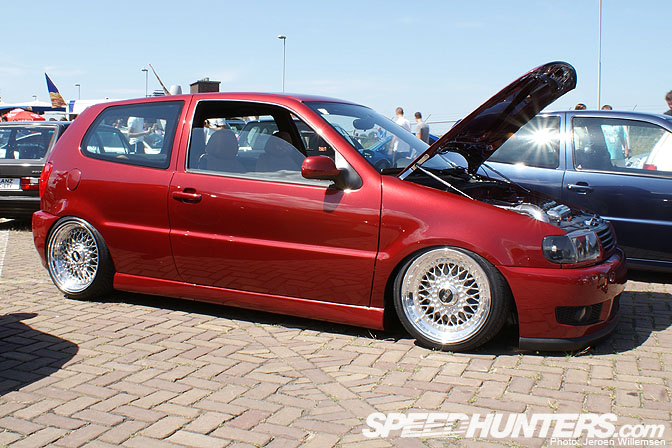 There is just no denying that you can't go wrong with BBS wheels. Even on this 6n Polo they look great.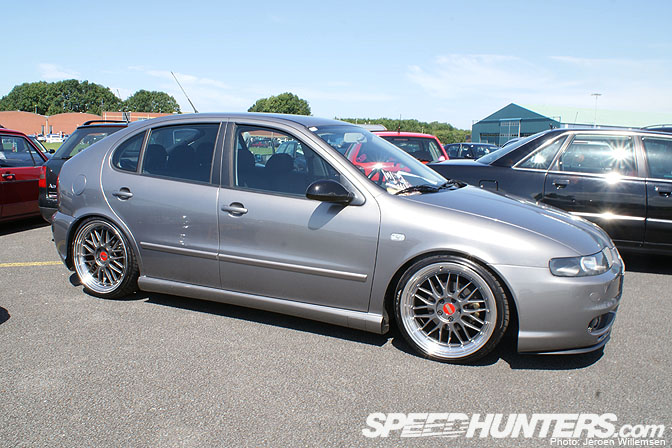 I got a comment the other day that I didn't featured any Seats, but at this event I was able to find some prime examples like this older version of the Leon. Again BBS wheels are the main reason this car looks so good.
Get ready for part 2 with some more highlights from the show.
-Jeroen Willemsen