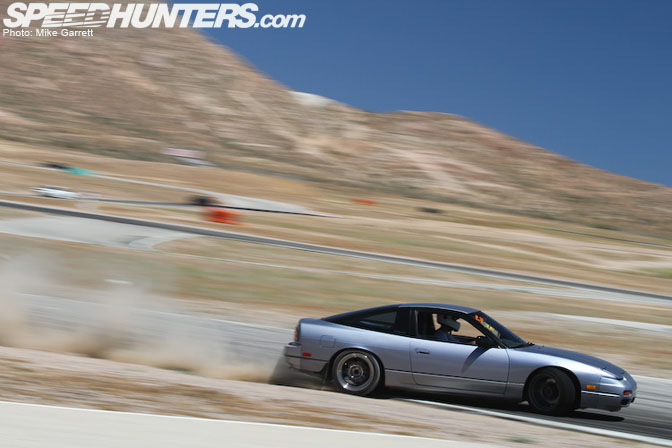 Another day, and another batch of photographs from the patriotic Fourth of July celebration that was All Star Bash X at WSIR.
Dirt drops are a huge part of the ASB mystique, and above we see a hard-driven S13 pulling one off after coming down the long front straight.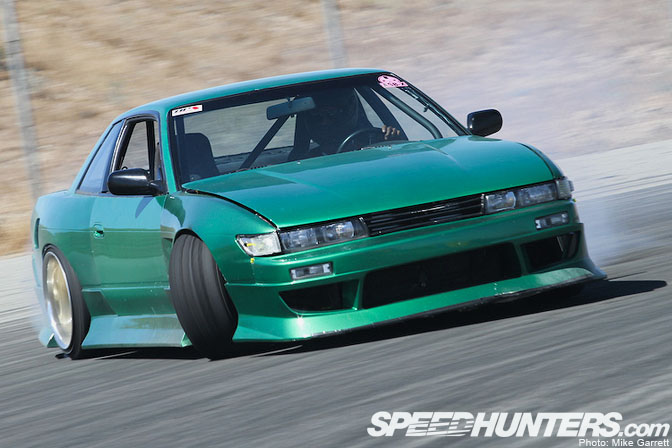 I like to call this my Drift Tengoku cover shot technique…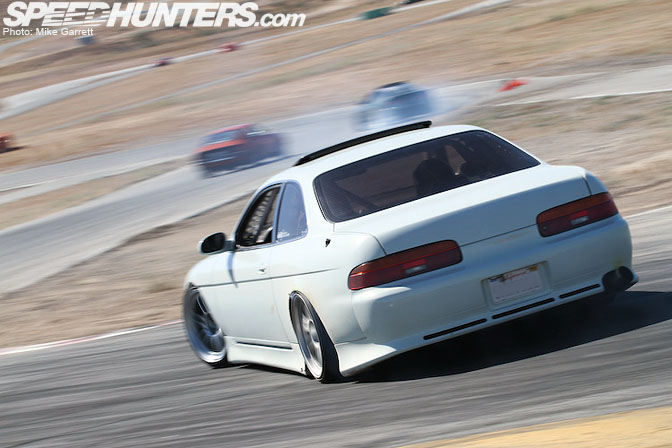 San Diego's finest Lexus SC has been an All Star Bash regular since the start, and this year was no different.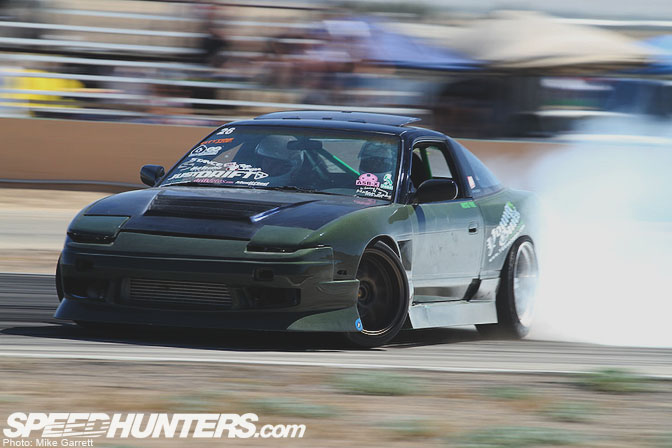 Another ASB veteran – Mickie Frial in his olive green S13.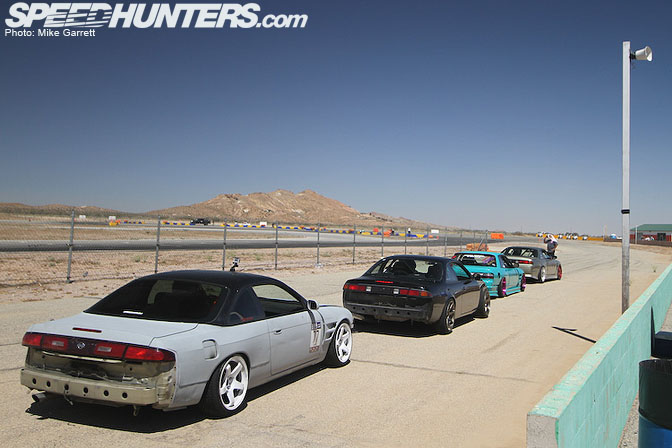 A line of S-chassis cars heading out for some fun – body parts optional.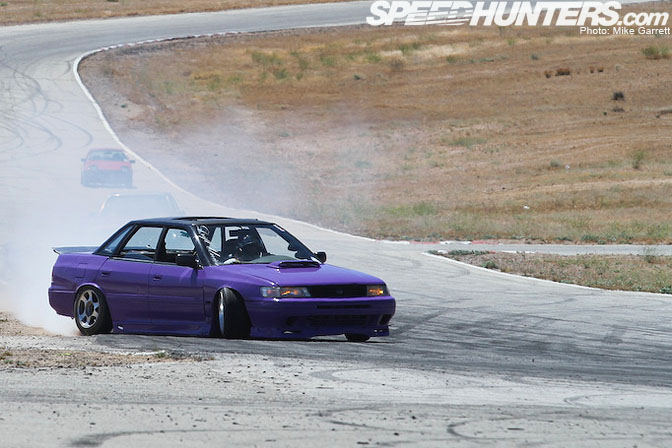 Another shot of that radical Subaru Legacy out of the great Pacific Northwest.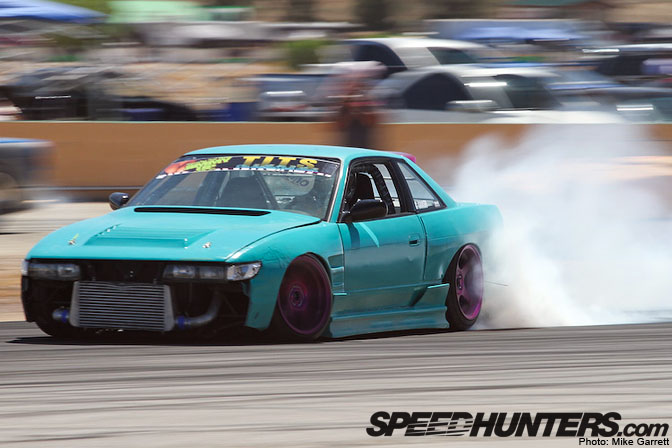 The low award for this event definitely goes to Cody Sarem's turquoise monster.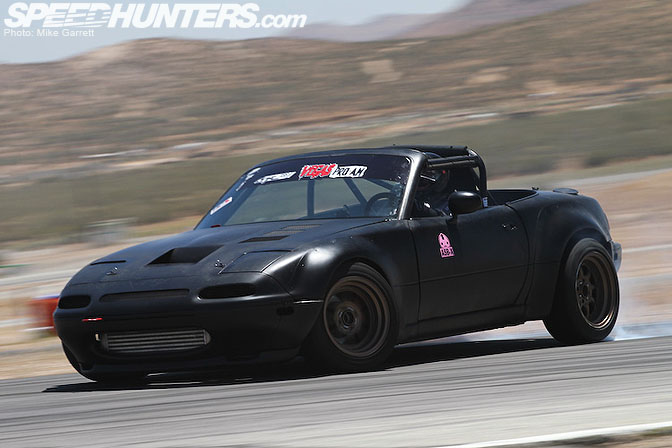 This turbocharged Miata was ripping hard all day long. There's nothing like big power and a short wheelbase to keep you on edge.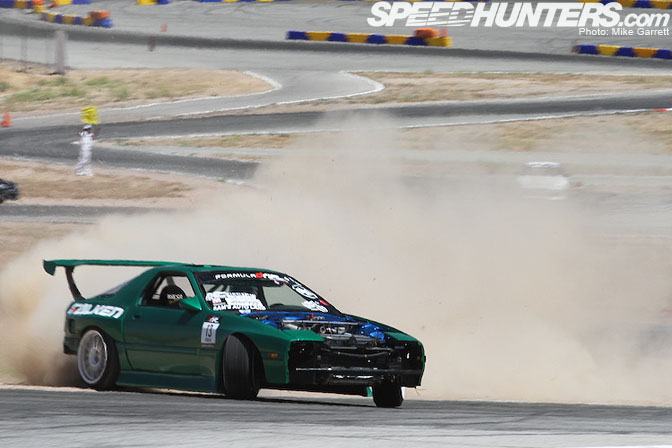 From wall riding the Falken Mustang to making huge dust clouds n his FC, Justin Pawlak is a beast plain and simple.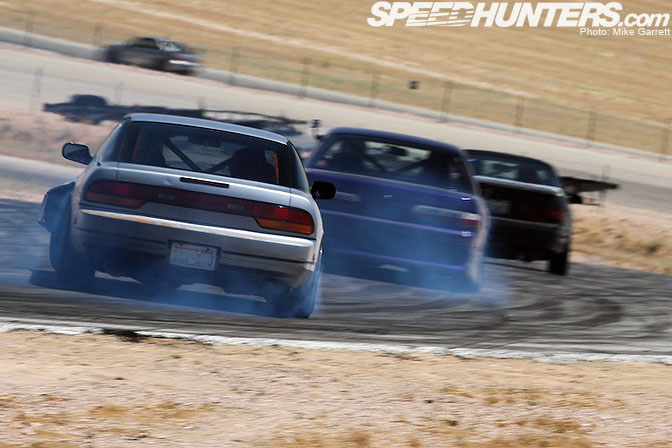 A pair of S13's and an FC drifting down the hill in tight formation.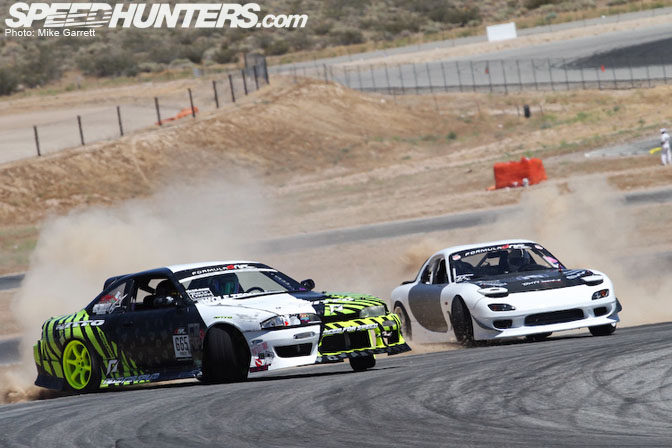 Matt Powers and Calvin Wan going side by side through the dirt.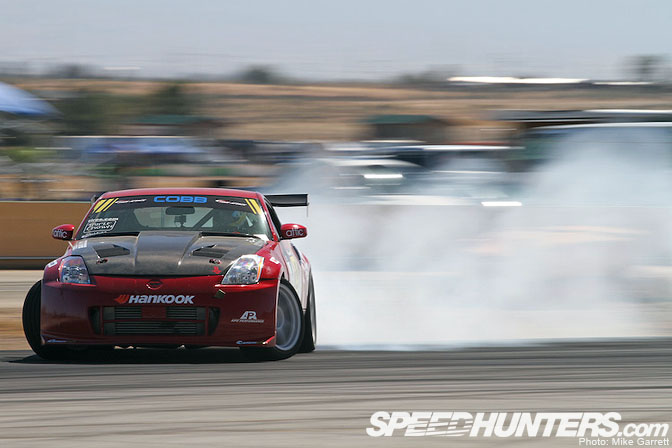 The City Tire Z had a busy weekend, hitting both the drift course and lapping at the adjacent Redline event on "Big Willow".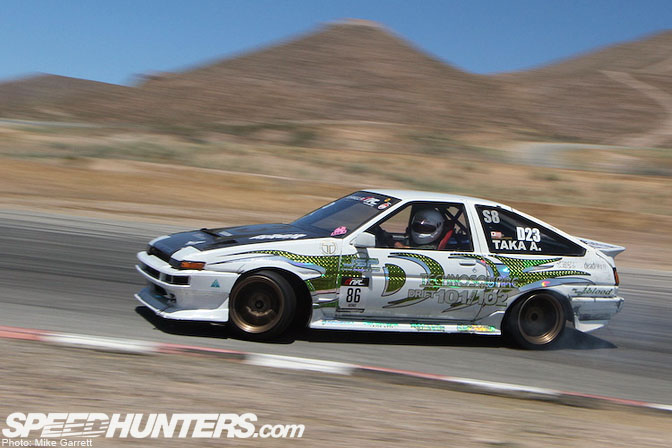 Taka Aono smiles for the camera behind the wheel of his AE86 practice car.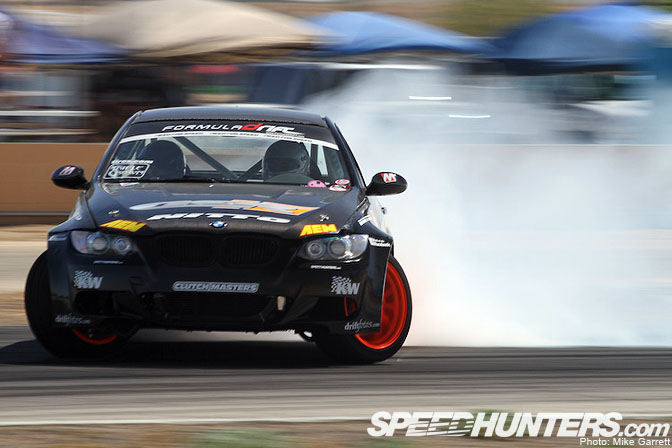 Another familiar face from Formula Drift, Michael Essa with a wicked entry here.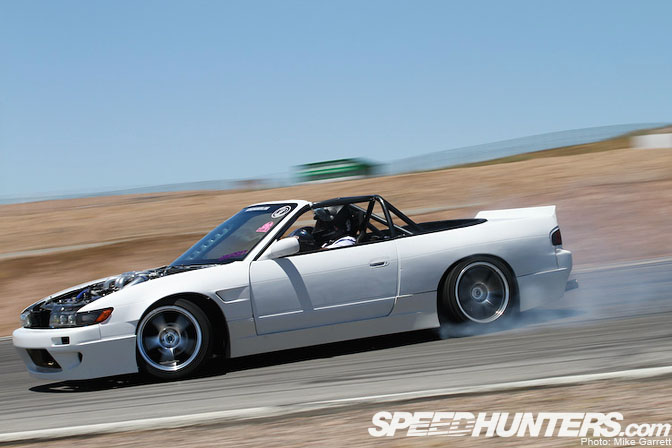 This S13 'vert sounded a bit like it was LS1-powered, but it was actually sporting  a DOHC Nissan V8 swap.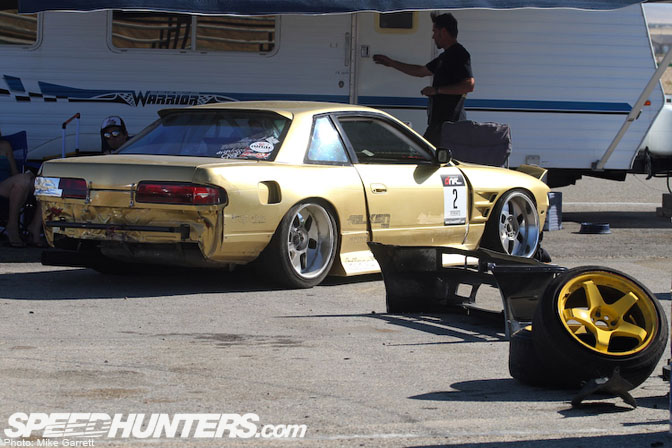 Tommy Roberts' S13 taking a much needed break in the pits.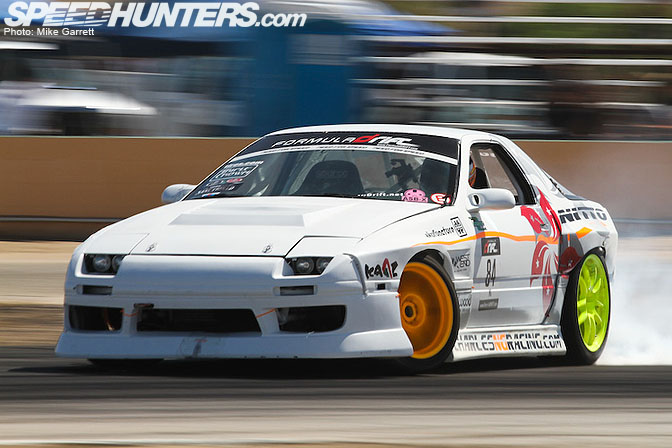 Hard-charging FD rookie Charles Ng was also at the track getting in some seat time before Seattle.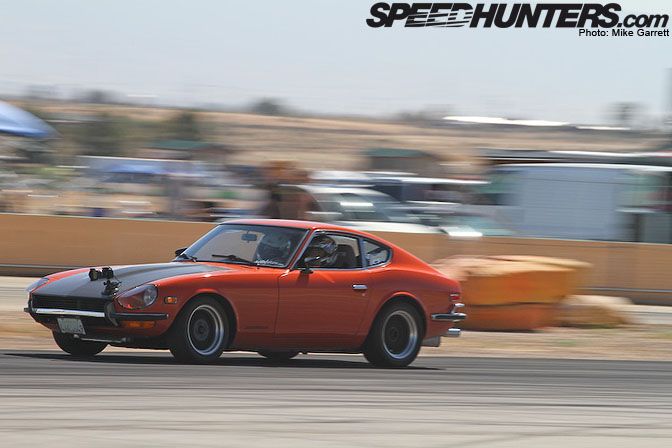 Larry Chen's minty Datsun 240Z served as both media transport and camera car over the course of the weekend.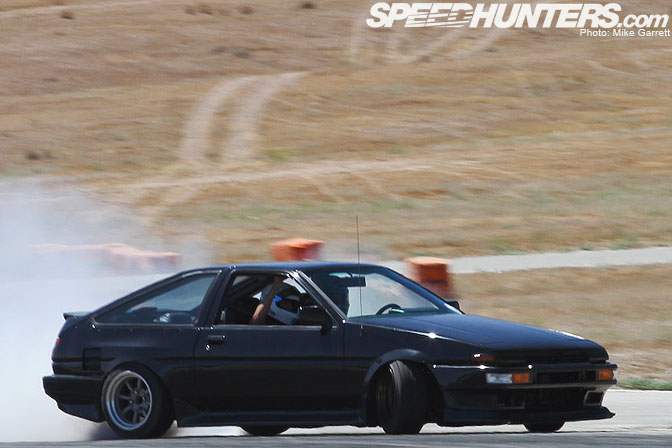 One more shot of John's awesome AE86 street car.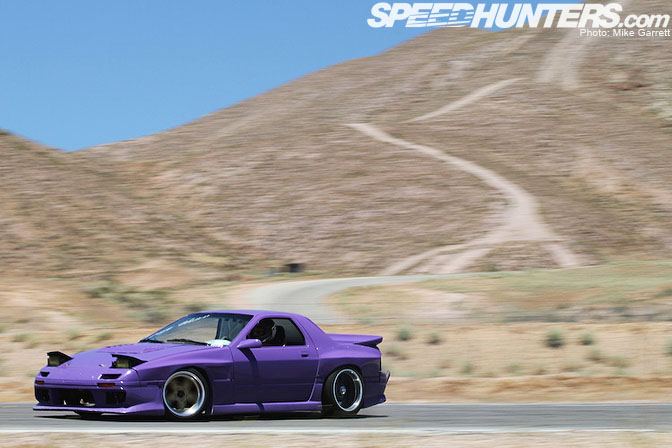 This purple FC is also repping the Drift Union squad out of BC. Quite a change in scenery for these guys going from the crisp northwest to the deserts of California.
More from ASB X on the way!
-Mike Garrett