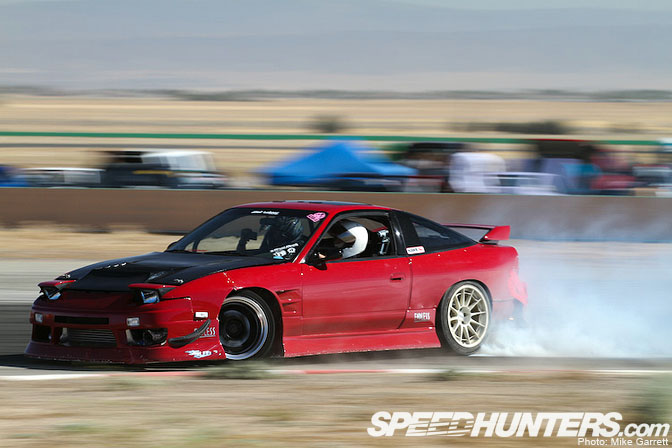 A little over a month ago the East Coast boys had their fun at ECB, last weekend the Midwest did the same at their own drifting bash, and finally this weekend the West Coast did their thing at All Star Bash X, hosted by the good folks at Just Drift.
As usual, there was camping, tomfoolery, and lots of drifting as I joined Linhbergh "short shorts" Nguyen to capture the excitement at Willow Springs. Here are some of my shots from Saturday's action at ASB X.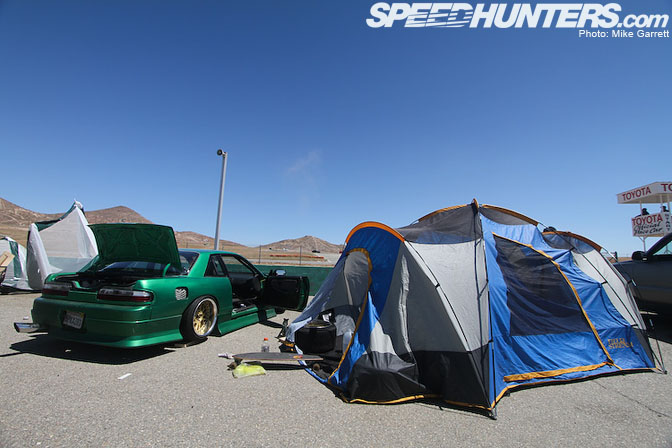 After waking up in LA to a foggy 65 degree morning, Willow Springs can seem like a different planet. Yes It was hot out there, but it could have been much worse considering the time of year. When I arrived the cars were already on track for the first of two non-stop days of drifting.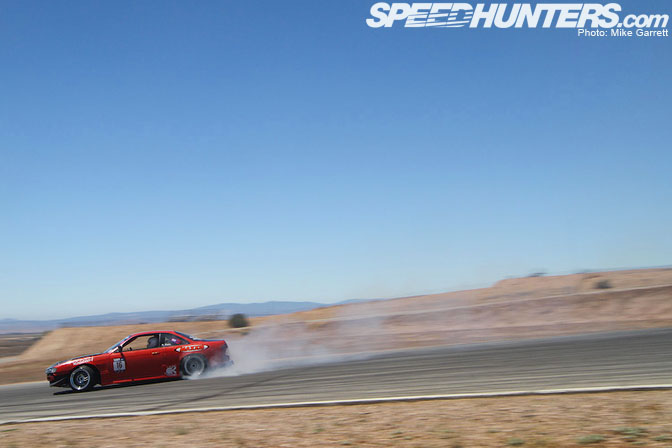 Since we are celebrating the art of automotive photography this month, I tried to take a slightly more artistic approach with my shots. With endless drifting and the dramatic desert backdrop, it was a good environment for trying on the art pants.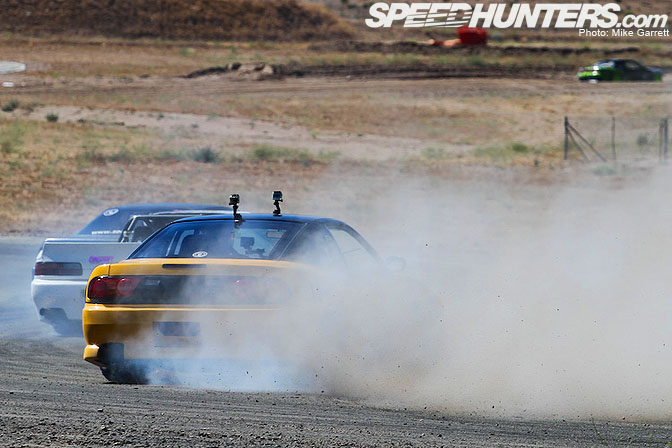 While on the subject of photography, All Star Bash will always hold a special place in my heart. It was events like these where I first attempted drift photography at a somewhat serious level…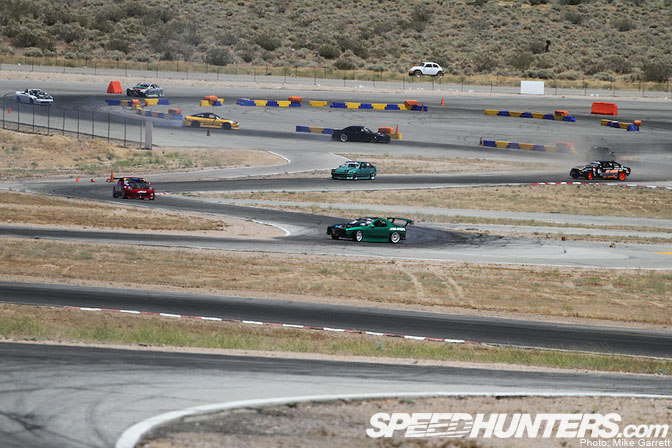 A lot has changed in those few years since I started doing this, but a lot hasn't. There are still tons of awesome people with cool cars down to spend a hot weekend in the desert destroying tires.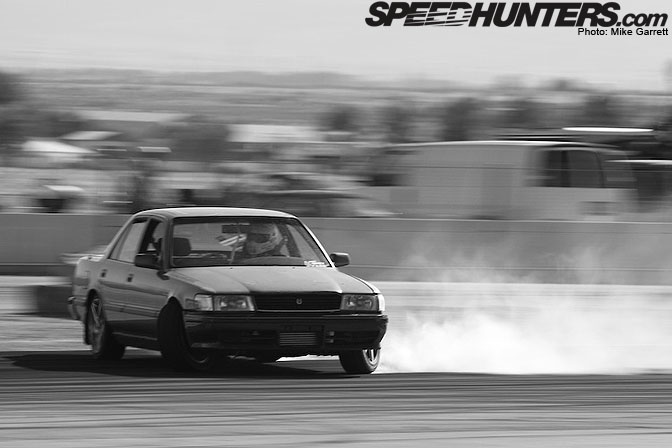 I can't say that when I saw hand-me-down Toyota Cressidas in the high school parking lot that I ever imagined them doing this.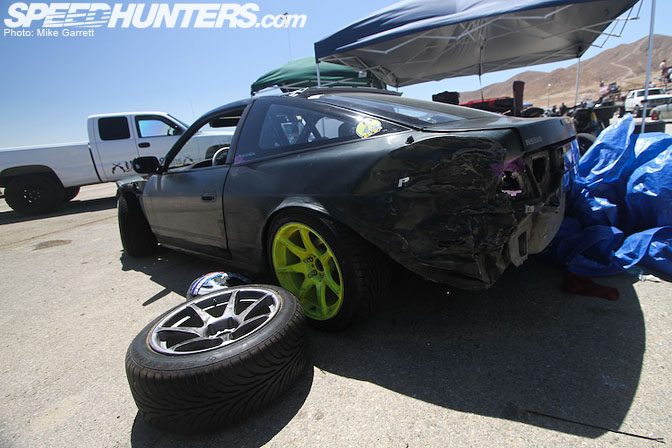 Trashed body panels and stacks of spare tires. I'm at home.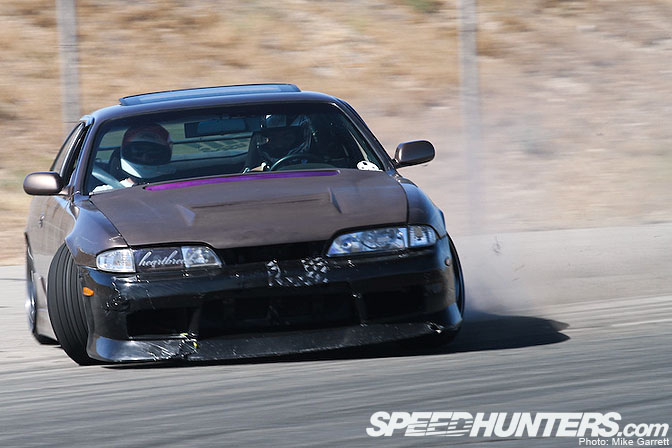 Pro drifting in the USA has cars of every type, but the grassroots level is still dominated by the Nissan S-chassis. Doesn't look like that's going to change anytime soon either…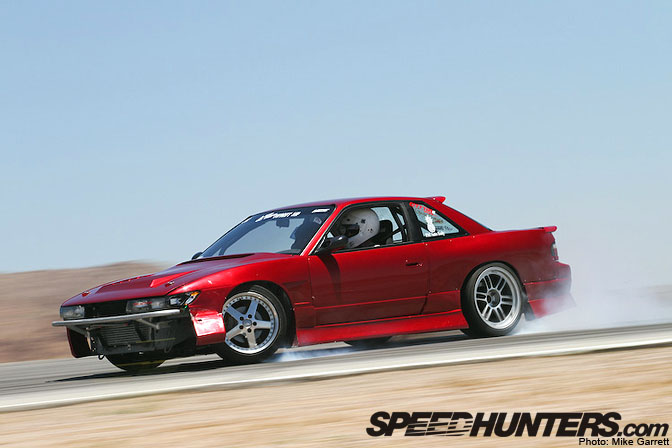 Equips in the front, RPF1's in the rear, both frozen at the moment of entry.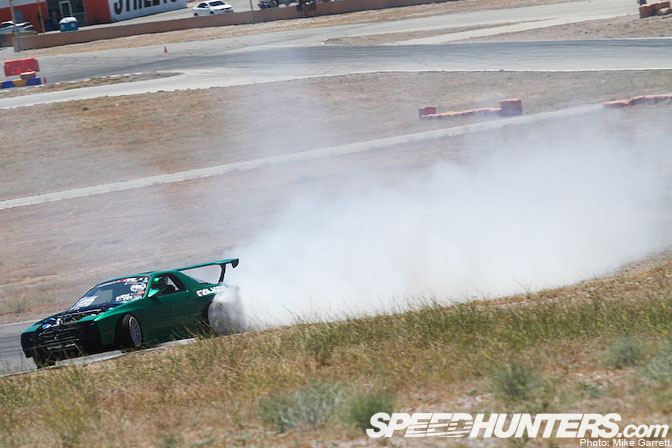 A few Formula Drift drivers came out for some care-free driving before FD Rd. 4 next weekend in Seattle. There's JTP in his FC.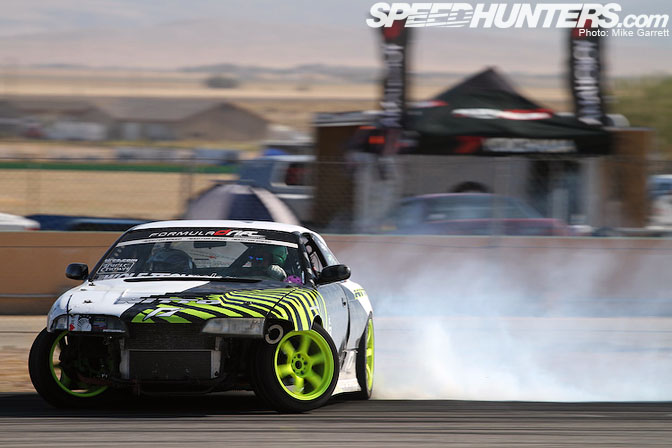 Team NFS superstar Matt Powers was also out, showing how it's done in the unofficial "cool entry" contest.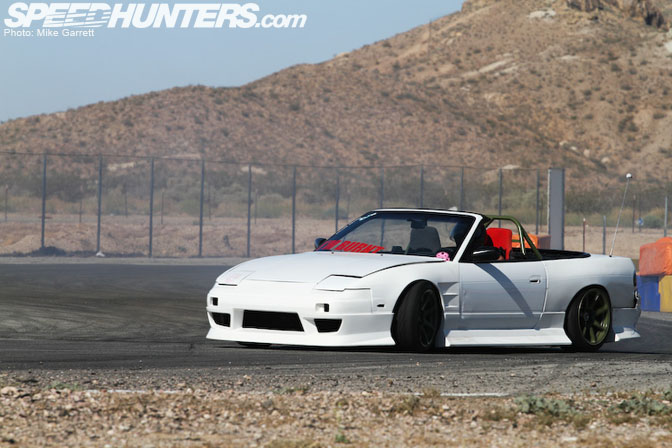 Droppin' that top.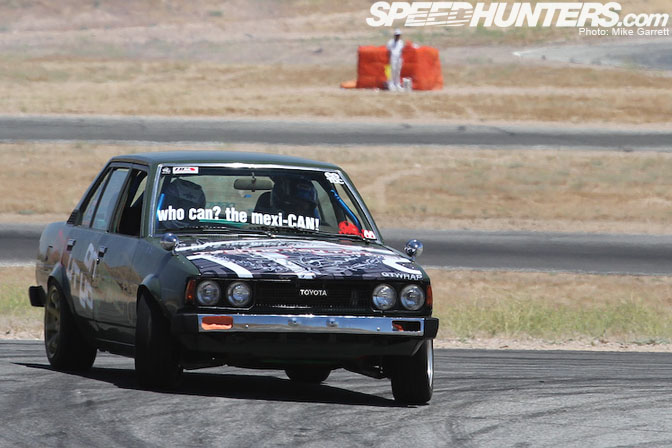 This little Corolla sedan was being thrown around with reckless abandon out there. Awesome.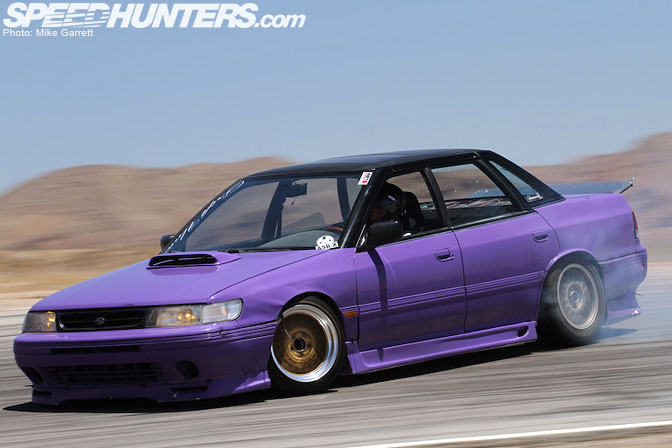 By far the most unique car of the event was this FR-converted Subaru Legacy out of British Columbia.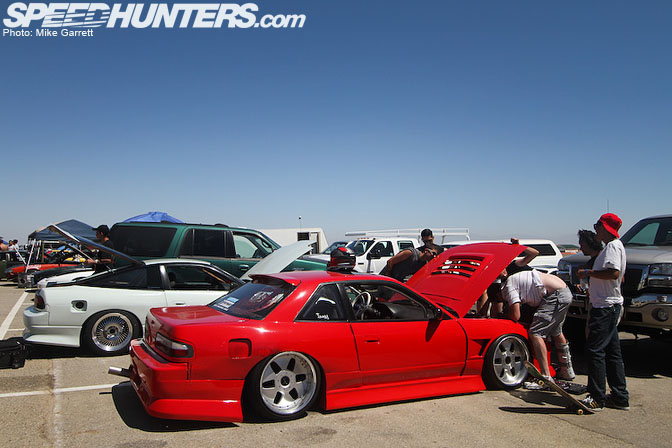 It's pretty much a given that cars are going to break stuff at All Star Bash. Luckily there's plenty of time to fix them and get back out on the track.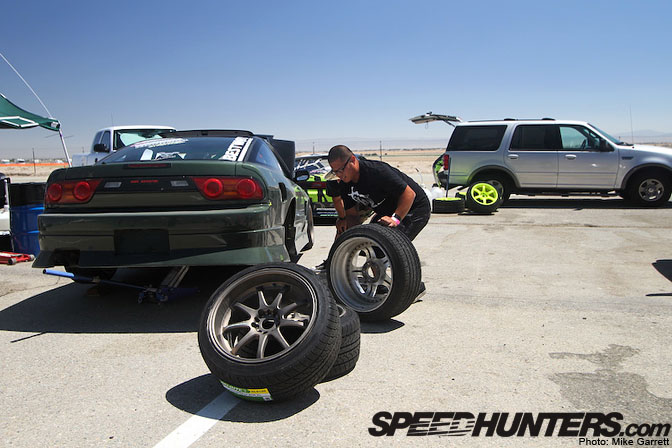 Just make sure you bring enough extra tires!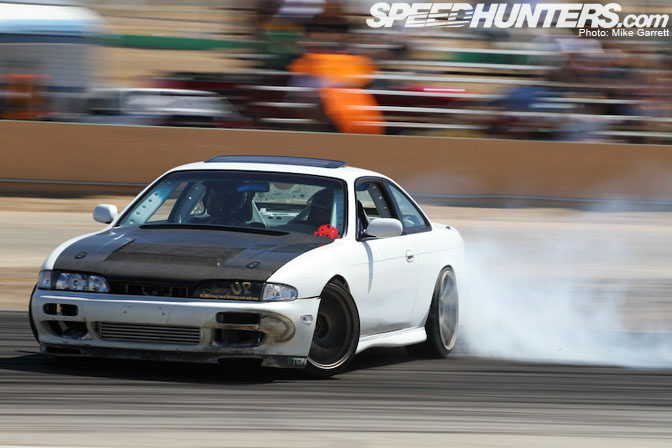 I like the rough and simple looks of this zenki S14.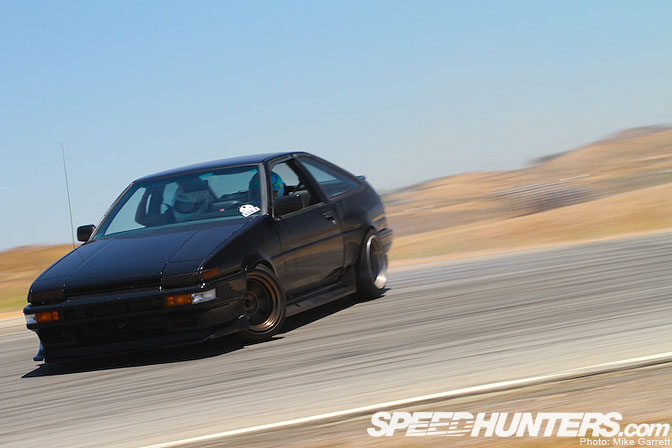 This screaming S2000-powered AE86 belongs to Mr. John Rusakoff. Yes those are new Volk TE37V's up front.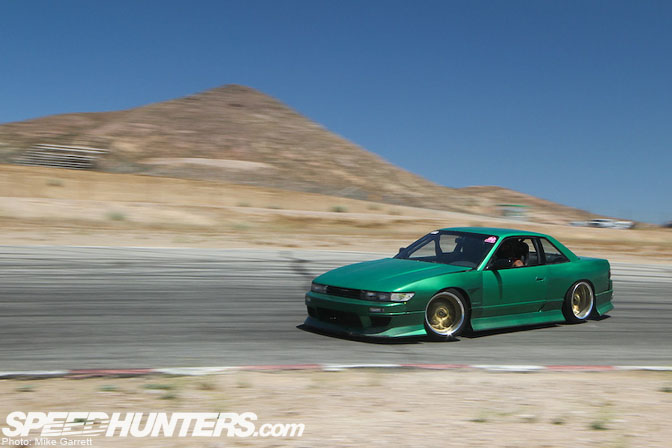 One more for the S13 fans, perhaps inspired by a certain Mr. Powers?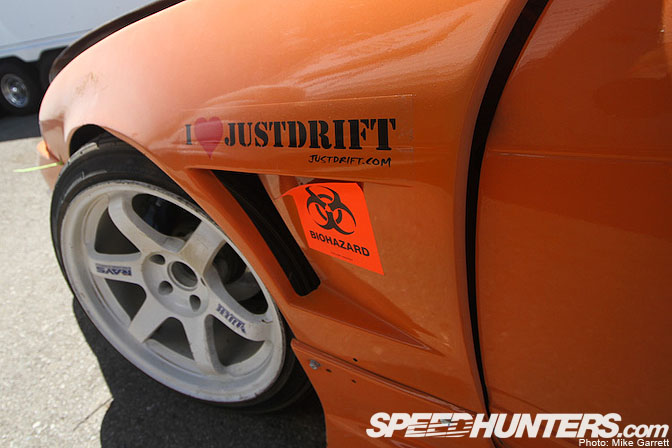 Stay tuned for more action from All Star bash, as presented by both myself and Linhbergh.
-Mike Garrett