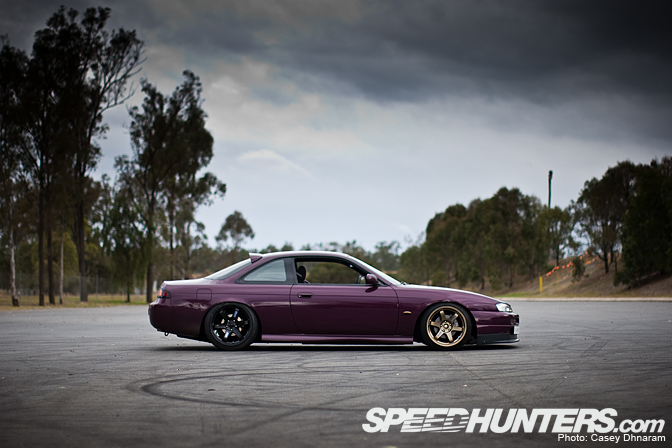 Last weeks morning drift session brought a solid line up of cars. One car that really stood out to me was Tayno's S14. So I thought, why not do a Car Spotlight?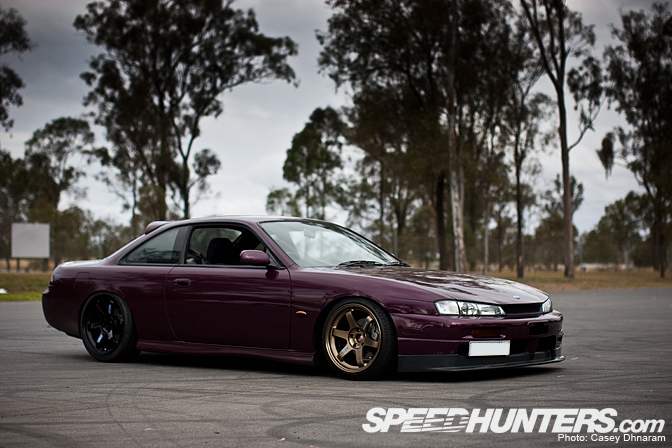 Shortly after the drifting had finished, I approached Tayno and mentioned to him I was interested taking a closer look at the car. We both decided on taking the car out the back of the raceway to a wide open area and shoot some individual shots.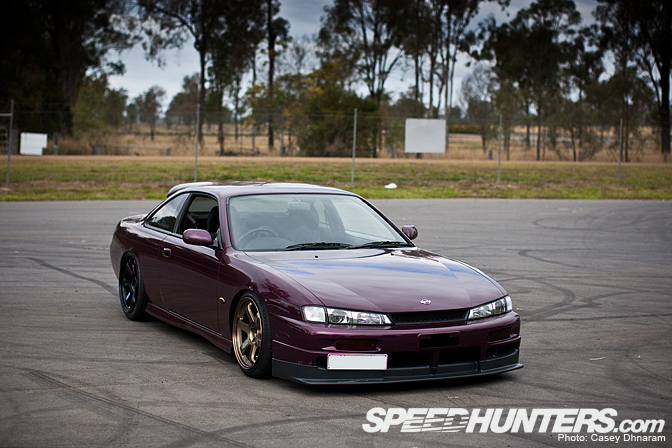 For the time we had, the location was great, with all the attention focused on this beautiful street car.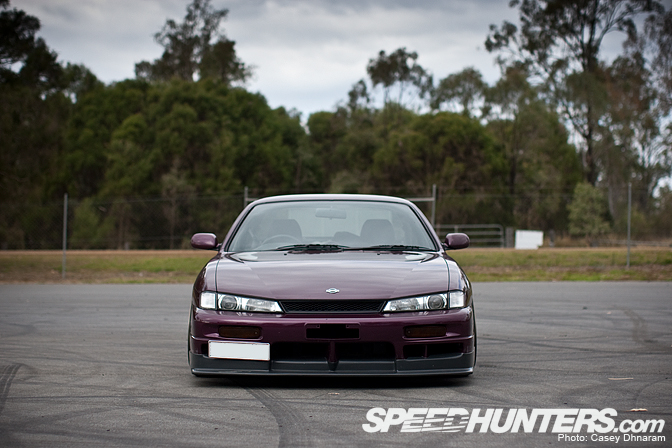 The S14 Series 2 still is accompanied by all its stock aero, even the front lip. With a good low stance, well fitted wheels you can simply not go wrong with factory items.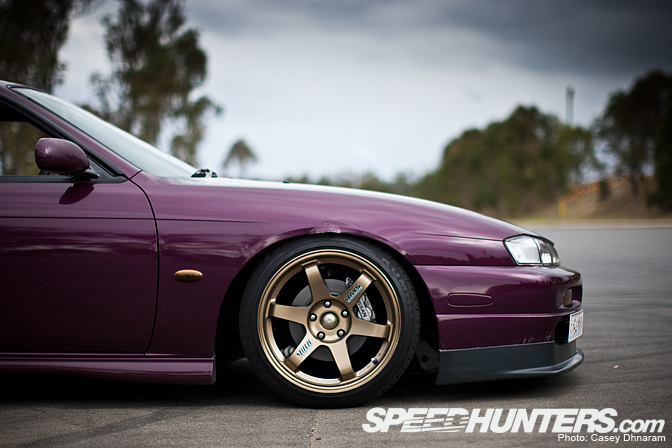 The Volk TE37 are the wheel to have these days, but I don't think they will never make a car look boring. Tayno is also running the staggered wheel setup with 17's on the front filling the guards with a snug fit…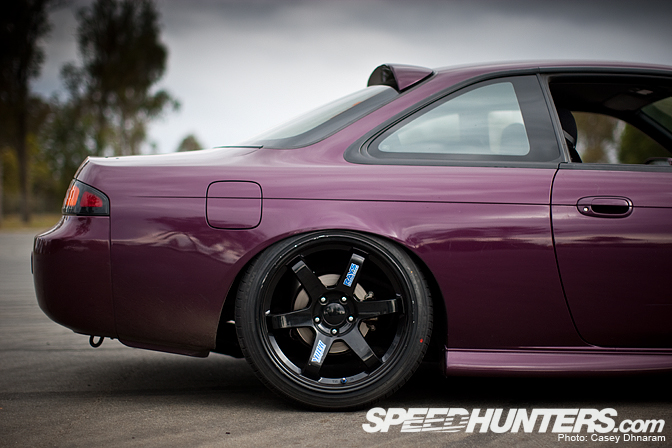 …The black 18's are a little tighter on the rear.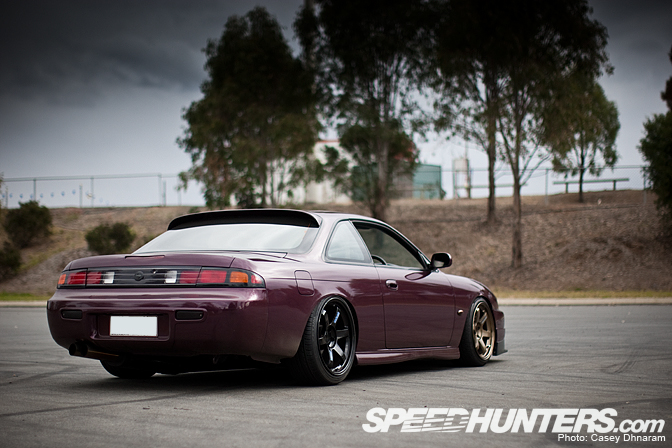 With nothing but a subtle roof lip, small items such as this are whatcomplete cars in such a nice, refined manner.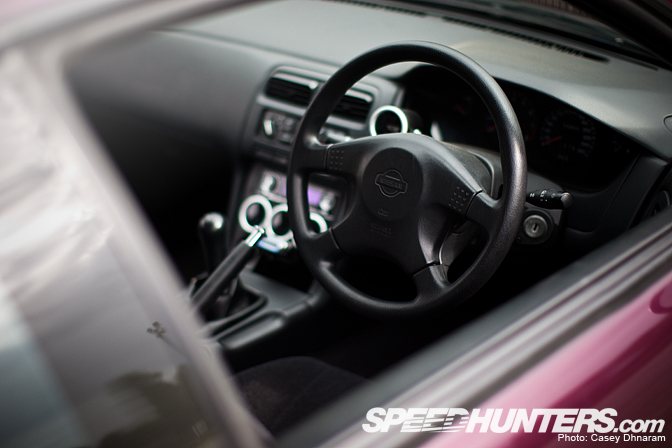 With a near 100% stock interior, just a few minor gauges to keep everything under control. This may help Tayno keep out of trouble with the police!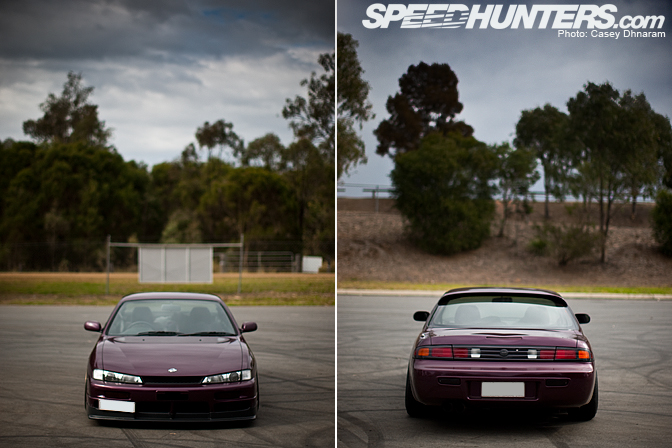 The exterior is just as stock, just lowered on wheels. Perfect stance.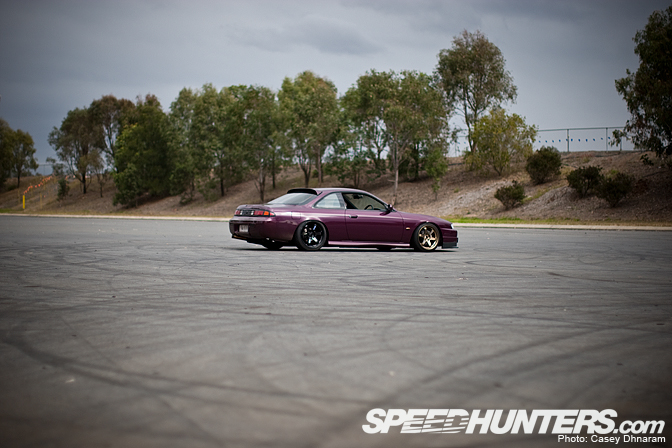 …The car is by far too low for Australian laws, but Tayno is yet to get defected by the Police, I really hope he doesn't any time soon. The car is far to clean to be taken off the streets!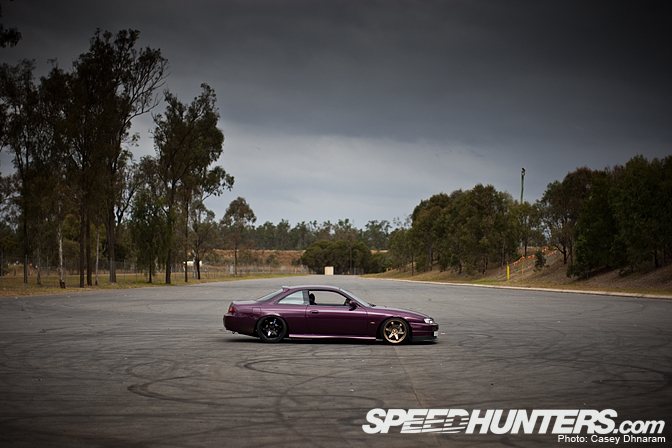 What more could you ask for with a daily car like this?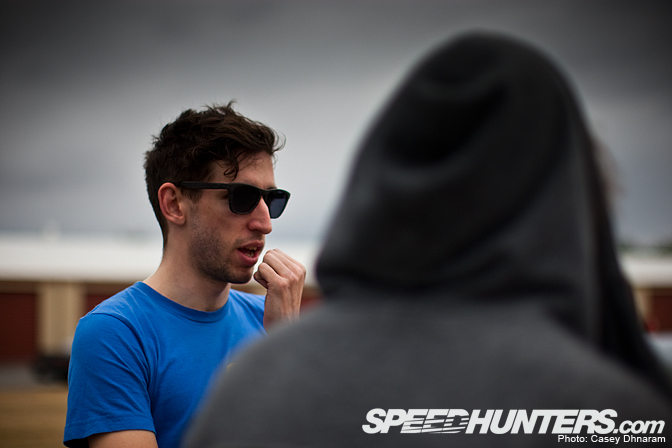 Here is the man himself chatting amongst a few fellow drifters.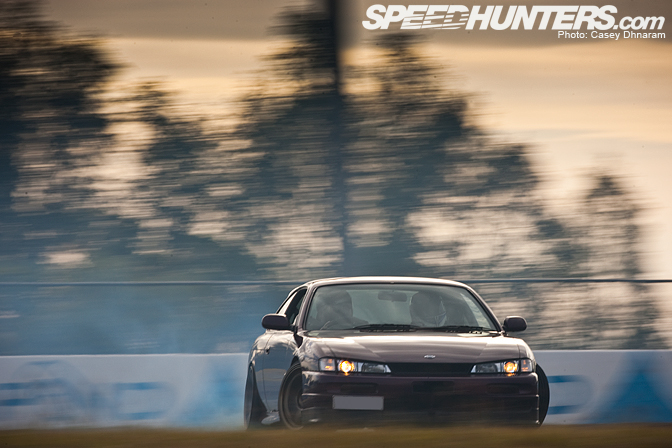 The S14 in action!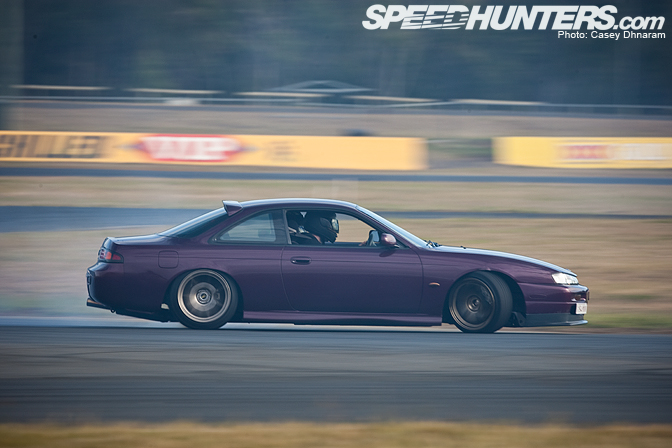 Running the TE37's on the front, and CST's on the rear, the car looks just as good as it does when it's driving on the road.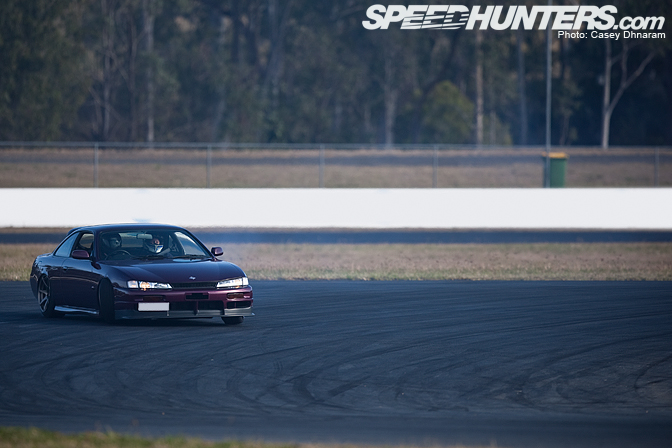 Clean, consistent driving every lap; Tayno had nothing to complain about. The standard SR20DET had no dramas all day.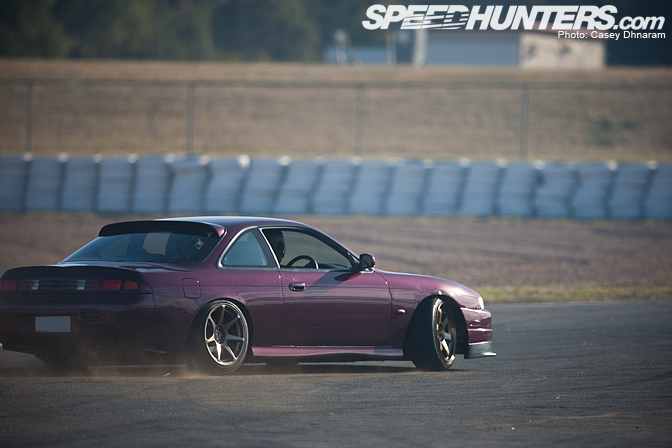 Driving from start till finish, lap after lap.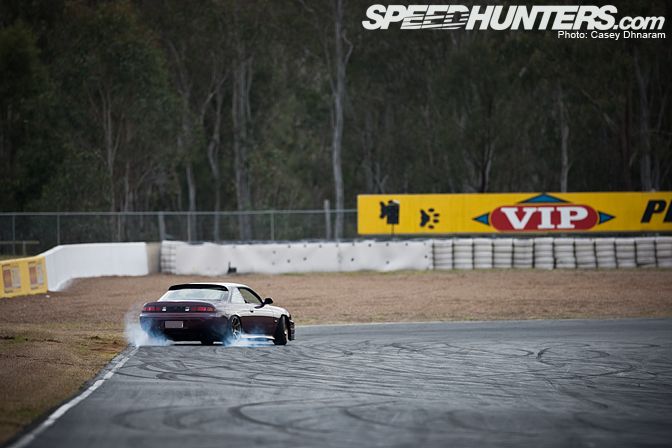 Like everyone on track days, as a photographer I really like to see people improving, especially over a 4 hour period of track time. From my point of view, Tayno seemed to gain more and more confidence after every lap, and by the afternoon he was pulling off some sick entries into Turn 3.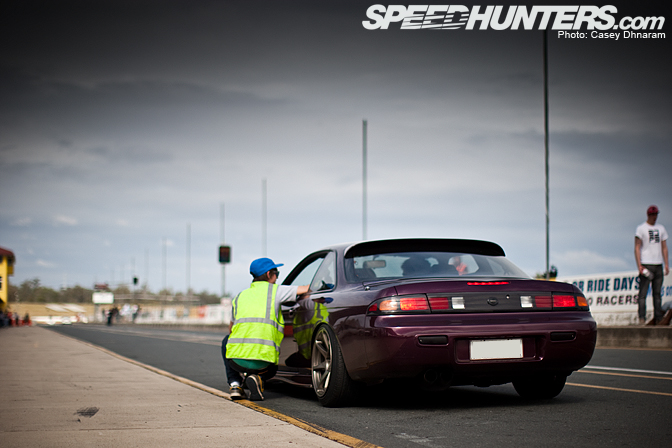 Rolling into the pits to conclude a fun day!
I'd like to thank Tayno for his time and efforts. It was a pleasure taking photos of such a refined S14 street car.
- Casey Dhnaram