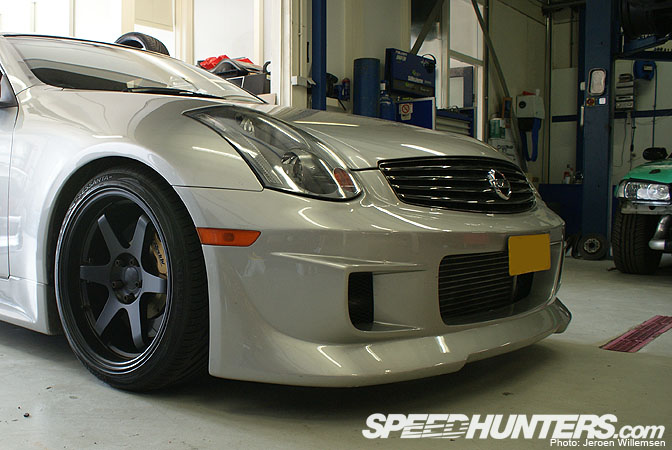 How do you explain the hellaflush scene to somebody that has function on his mind? I found myself in this very position during my recent visit to DBM Engineering. We Speedhunters have been talking a lot about flushness, the car in this spotlight proves that it's not all about the stretch, poke, stance or sitting flush.
This imported Nissan Skyline V35 is a very unusual car on the Dutch roads. Officially it shouldn't be here, so the owner imported it from Japan and brought it to DBM for some fiddling.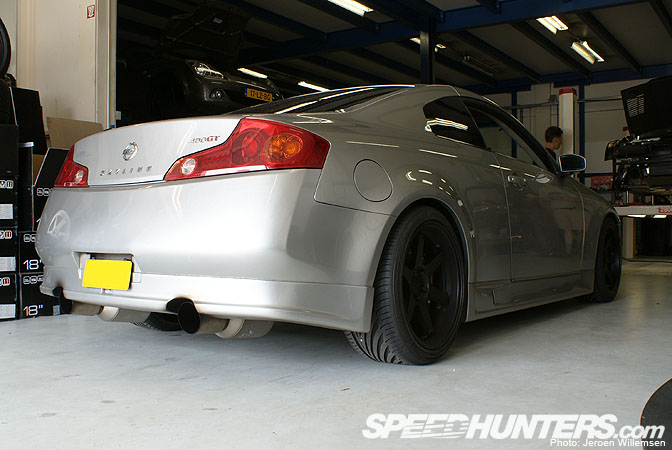 The owner opted for a full Greddy Gracer bodykit that includes the rear skirt with room for two exhaust tips. The exhaust is also an item from the Greddy parts catalog called the EVO II.
The logo on the rear of the car just above the rear light says 430GT, it's already a small hint at its engine capacity because it originally came as a 350GT.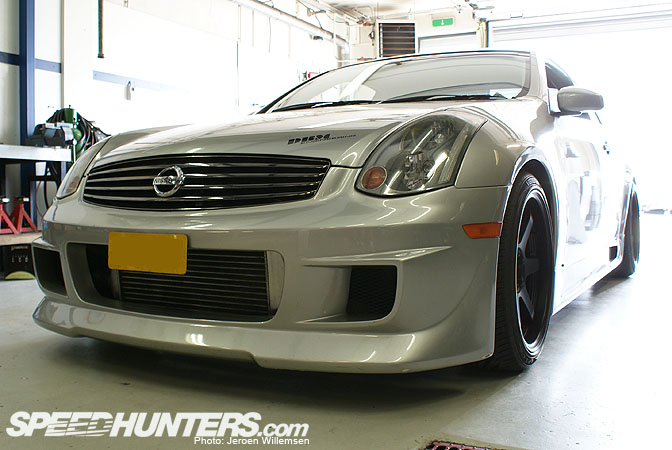 The Greddy front bumper really makes this car stand out and leaves more than enough room for the intercooler.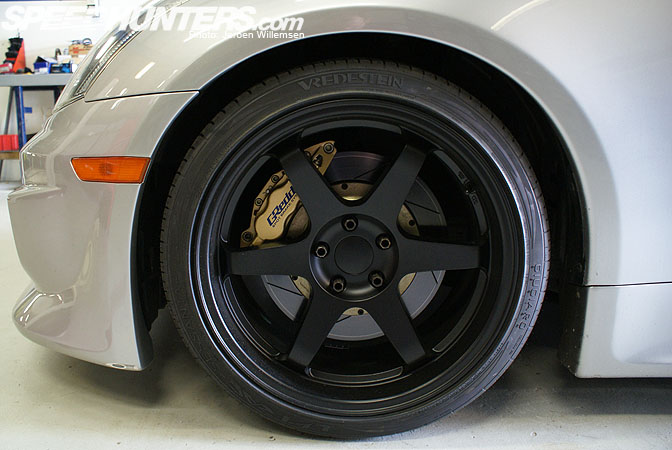 The wheels in 19" and the matte black finish works perfect with the silver exterior of the car. And they prove you don't need to be hellaflush to make a lasting impression.
Behind the wheels we see the Greddy 6 pot caliper with a 360mm rotor. In the rear, they've used the same rotors but with a 4 pot caliper. The rest of the suspension system consist of Ikeya Formula parts, so you know this car handles perfectly.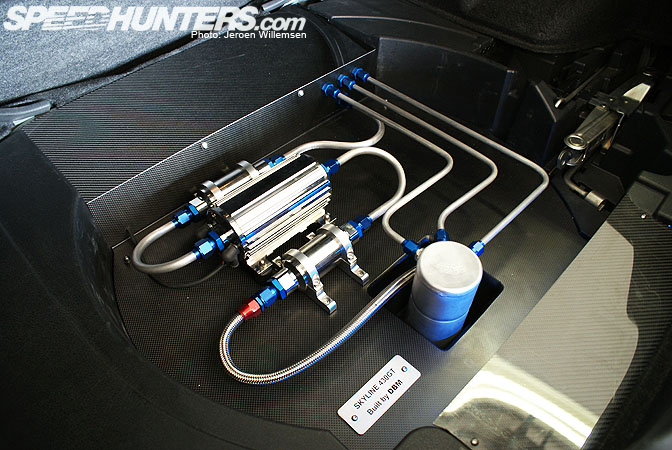 When I approached the car for the first time, they told I had to take a look in the back and open the trunk. At first I saw nothing out of the ordinary, just a normal trunk with room for your golf clubs. But when the owner lifted the carpet I saw this impressive fuel system.
I was very impressed by the build quality and attention to detail. I also loved the fact that the trunk was still very practical with enough room for your groceries. Especially because it is still the owner's daily driver.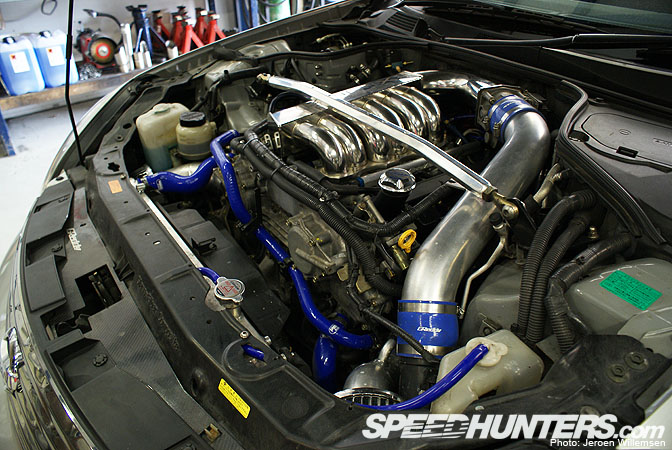 The engine has been fully rebuild and balanced and its capacity has been increased from 3.5 liter to 4.3 liter. To really push to power output to insane levels DBM also used a Greddy twin turbo kit. Now with 600bhp on tap, it really deserves to be called a Skyline.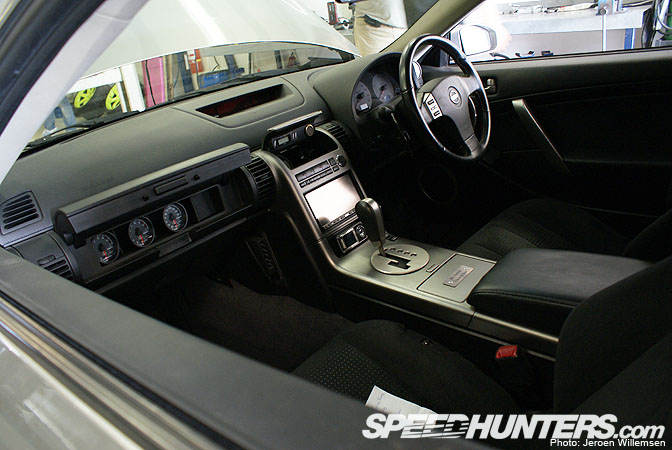 Inside the interior, we can find some meters to keep track on the engine vitals. The rest of the interior has been kept stock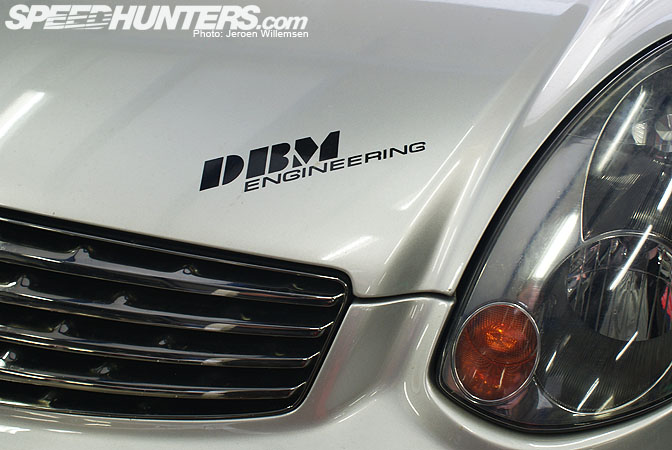 This car is really a testament of the build qualities that DBM has, so this car can wear the company's logo on its hood with pride.
-Jeroen Willemsen