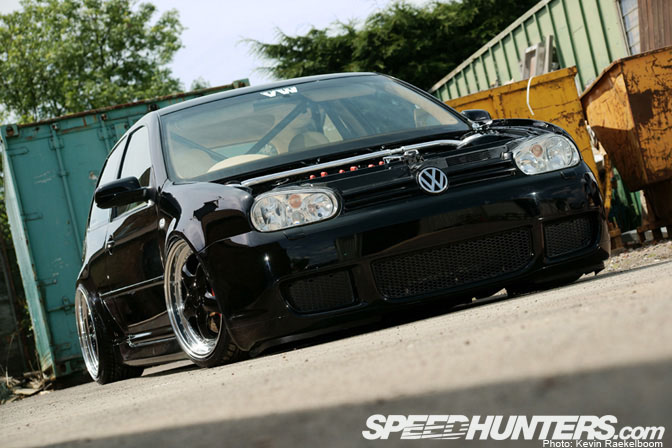 I'm still a pretty big newbie when it comes to the VW scene, and while my knowledge of these cars might not be great, I do know that TUK Customs knows how to put together a Vee Dub.
TUK built the ridiculously slammed Mk5 we featured last year, and the guys from Northampton are also behind the Mk4 Golf you see here.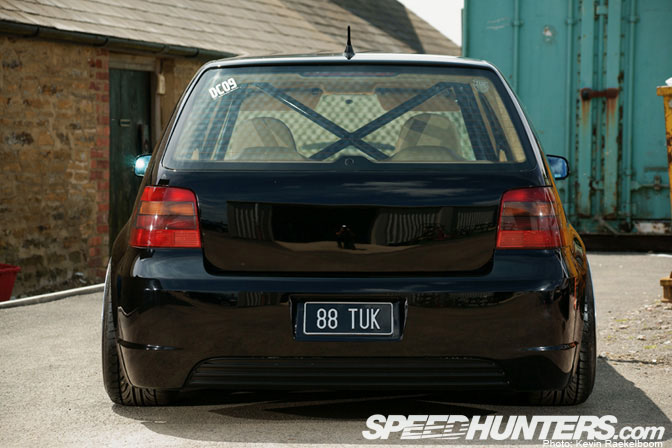 Very little on this '03 Golf remains stock. Equal attention has been given to all parts of the build, resulting in one of the most well-rounded VW street cars I've seen yet.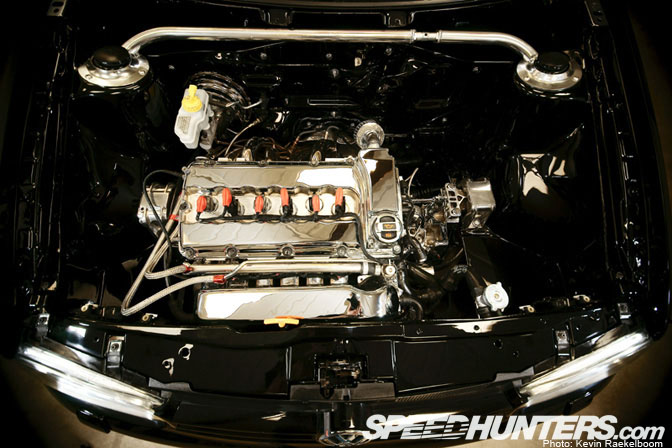 While a lot of the customized VW's we see are as stock as a rock under the hood, that's not the case here.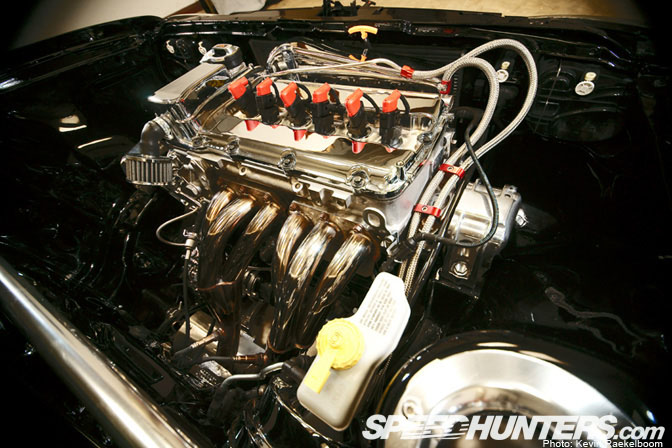 The engine is a 3.2L VR6 sourced from an R32, then hopped up a bit.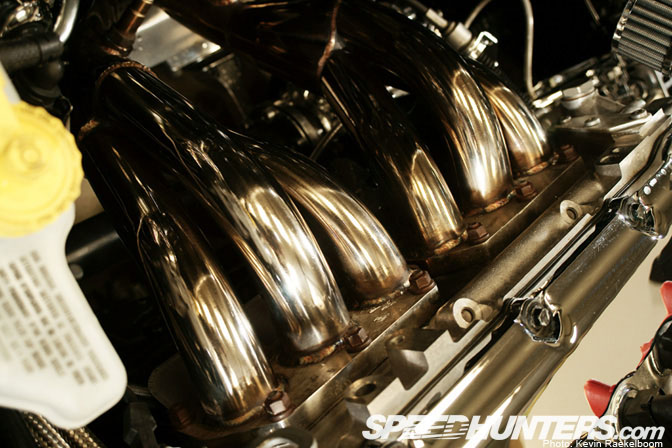 Engine work includes a stainless exhaust manifold, short runner intake, and a remapped ECU from a Mk5 R32. The gearbox is a 6-speed unit from a Bora, with an upgraded clutch.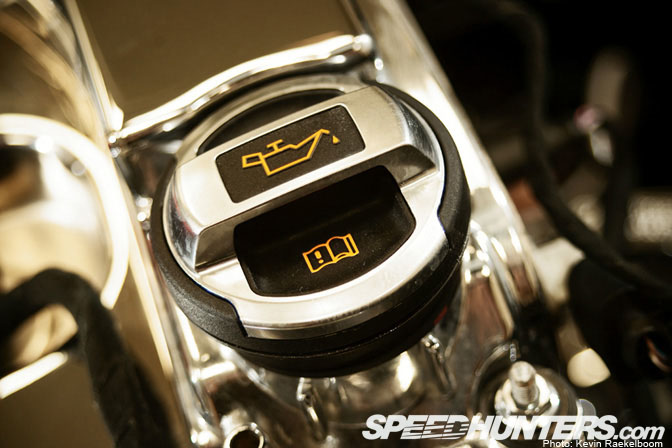 The bay has also been gone over with a full shave and lots of chrome.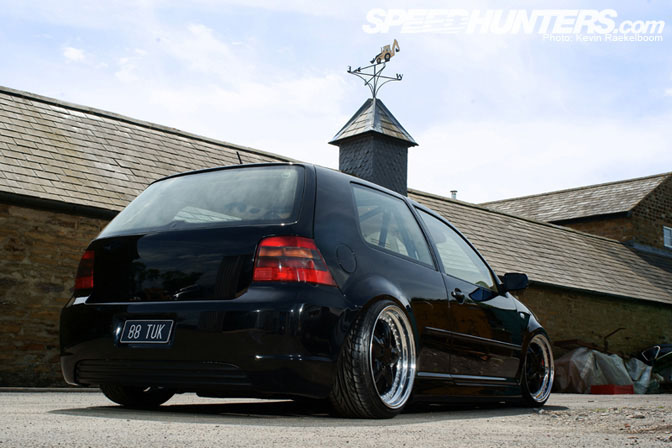 It's pretty tough to build a VW without bangin' stance, and this car has plenty of the low and the wide. The drop comes from a TUK Customs air ride setup.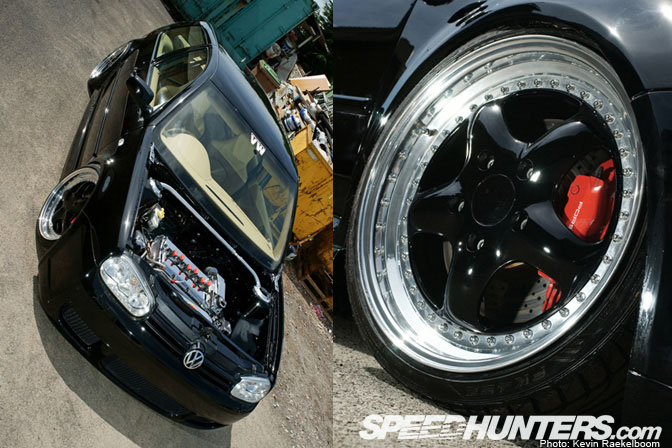 Setting off the exterior are a set of two-piece Porsche wheels, 18×9 in the front and 18×10 out back. Tires are Falken FK452's 215/35 front and 225/35 in the rear. As you can see, the brakes have also been sourced from a Porsche.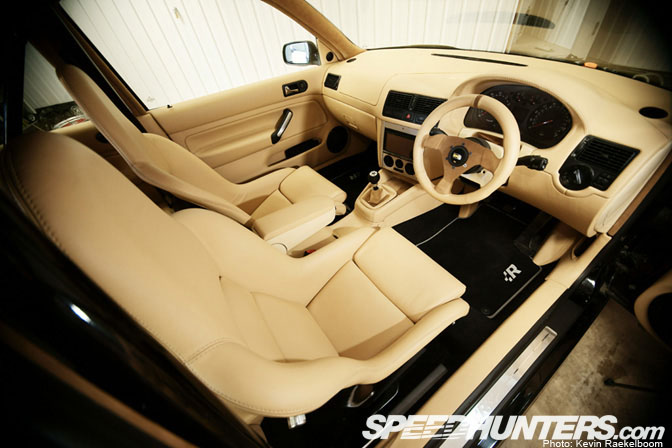 Inside the cockpit, everything has been recovered in a mix of cream leather and alcantara. A black-painted roll bar has also been added to the rear.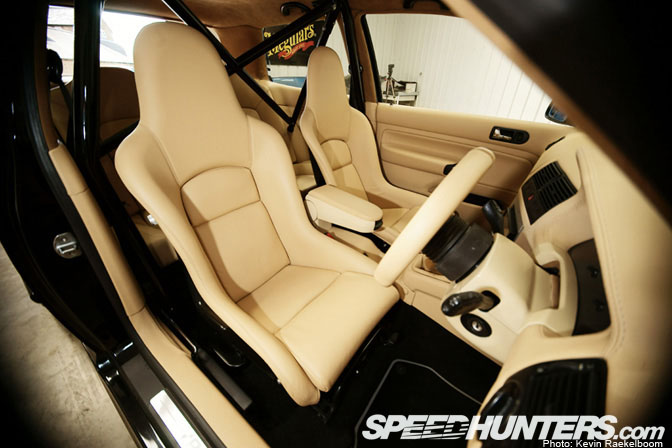 The seats are fixed-back Recaros from a New Beetle RSI.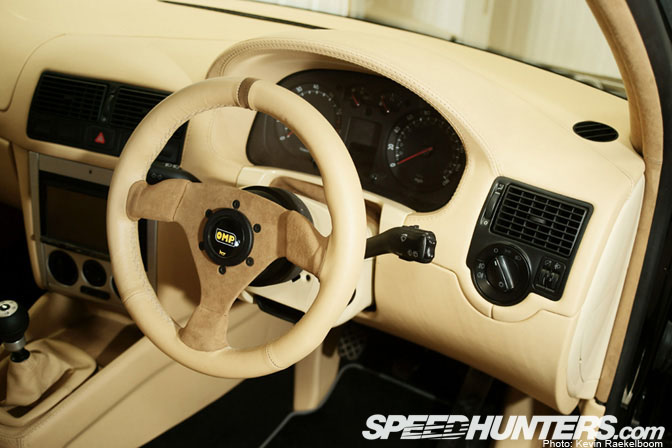 Finally, setting things off inside is a custom 300mm OMP steering wheel. Generally I haven't been big on customized interiors like this, but I think it works here.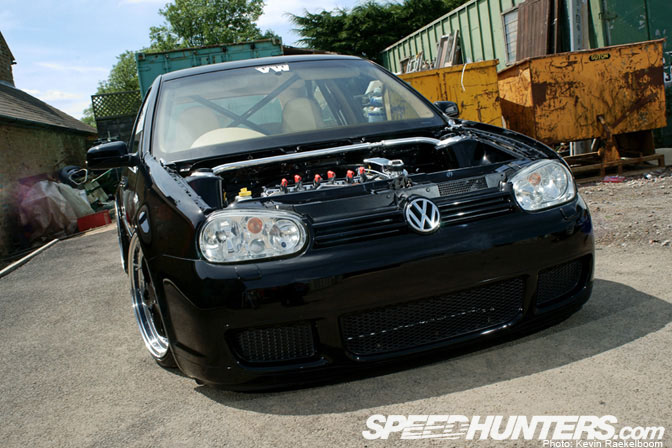 Exterior modifications include an R32 front bumper and sideskirts and a modified R-Line rear bumper. The headlights also come from an R32. Finally, the fenders have been worked a bit to fit those big Porsche wheels.
So once again TUK Customs comes through with a well-balanced street build that helps noobs like me appreciate the "dub life".
-Mike Garrrett
Photos by Kevve