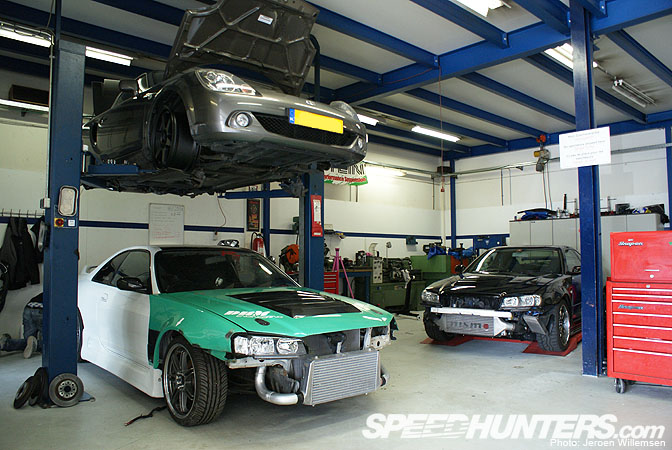 When you want something done to your Skyline who do you trust? This is always a hard question to answer when you live in the Netherlands. When I still had my  Blitz Skyline I always made the trip to the UK for any tuning work. But after visiting DBM Engineering in Maarssen, Holland I now know where to bring my next car.
The shop is located in a dead end road with lots of burnout marks on the adjacent street. It was already a small hint at what kind of cars are being built here.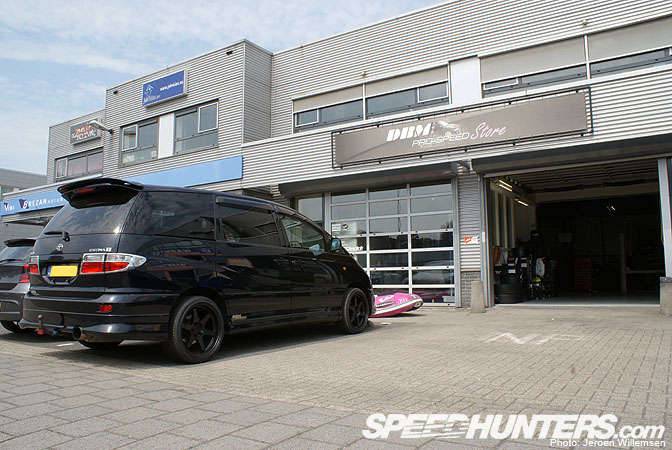 The shop itself isn't very big but it has all the characteristics of a powerhouse. Big powered cars lurk about on the facility, including this imported Toyota Estima with a 3 liter V6 engine.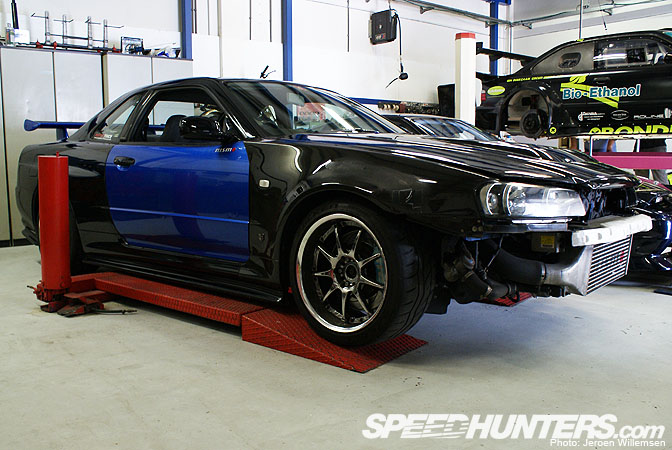 One very familiar car, at least to me, was this Nissan Skyline. The car had seen better days in the past but I'm sure DBM will restore it to the R34's former glory.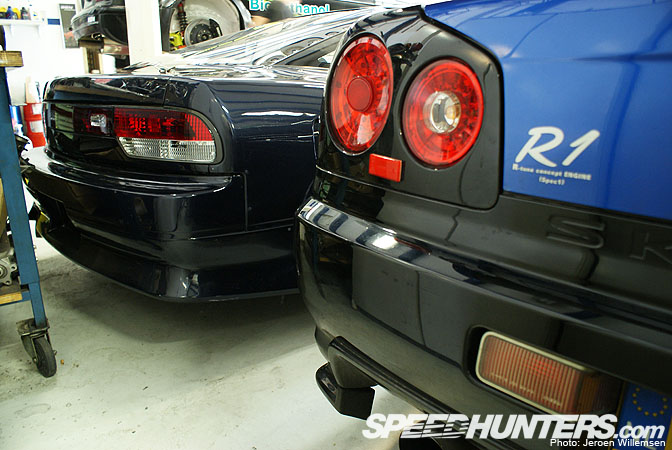 What makes this car rather special is the engine…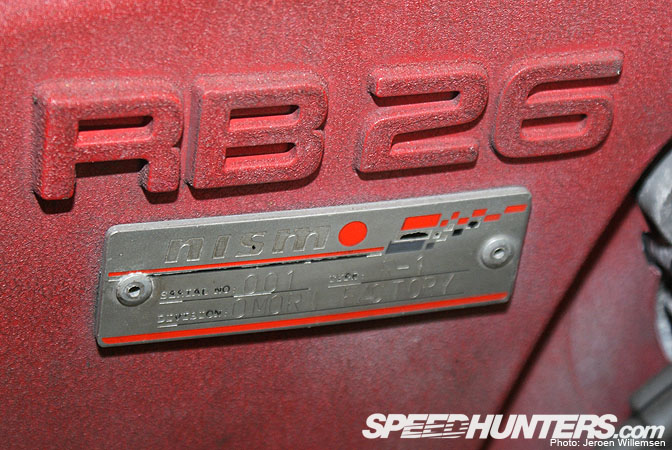 …the RB26 was the first Nismo built R-tune as can been seen on this plaque that adorns the engine.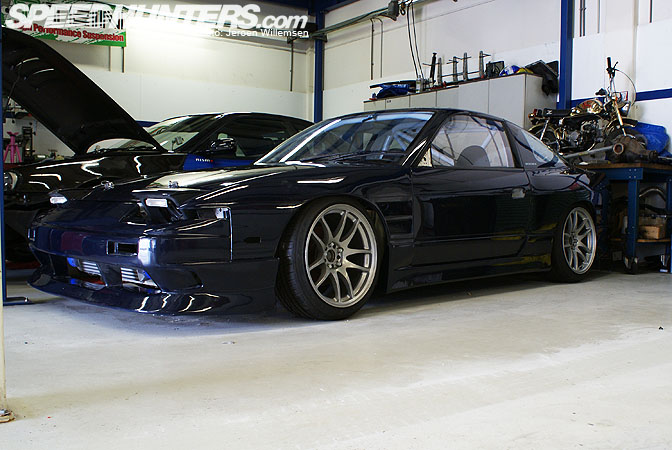 This 180SX is another project that belongs to one of the customers at DBM. The car was halfway done with parts scattered throughout the interior. I'd love to see this car again when it's finished.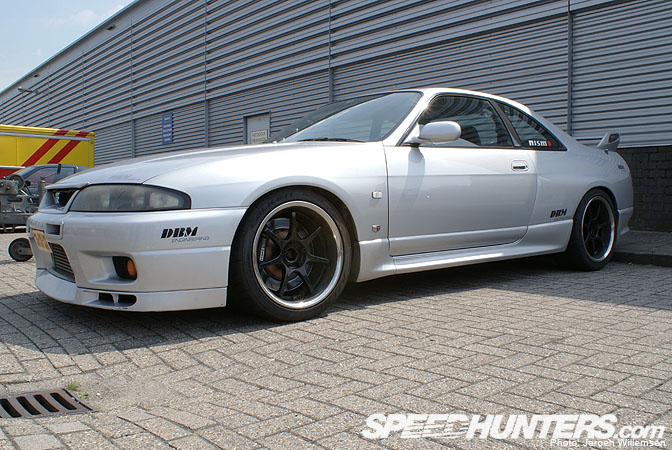 I have driven shotgun in other GT-R's before but nothing could prepare me for the ride in this particular R33 GT-R. When you drive yourself you can hold on to the steering wheel and you know what is coming next, so I had a hard time staying in the seat when the owner of DBM showed me the true potential of this machine.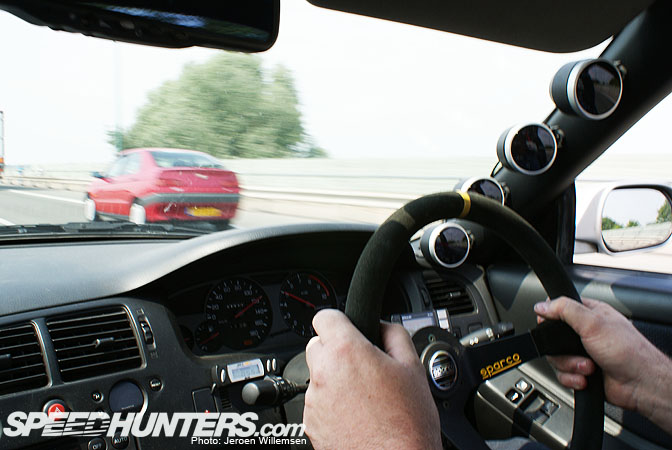 I have never experienced a more thrilling ride in my life and it only lasted half an hour. The way this car accelerates, stops and turns is insane. I brought my camera with me and I tried to convey the speed through my lens but this was the only shot I managed to take.
The owner of DBM really knew what the true capabilites of this car were but I really want to know what it can do on the circuit.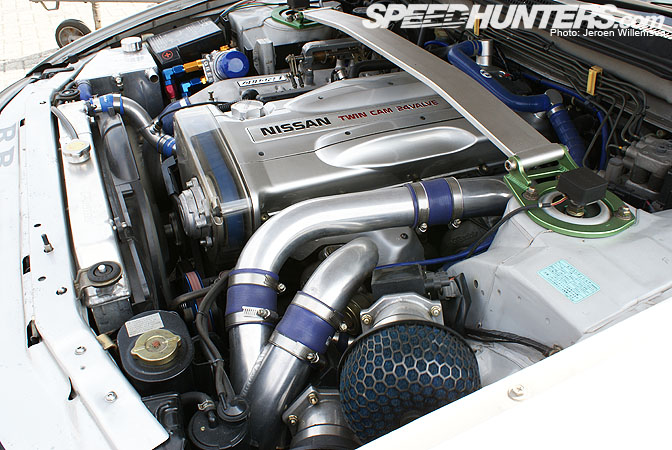 The main reason this car is so powerfull is this fully rebuilt RB26 featuring a full catalog of Greddy goodies. The Tein suspension system with adjustable dampers are responsible for the handling of the car. You can adjust the suspension from inside the car; from super-stiff to very soft.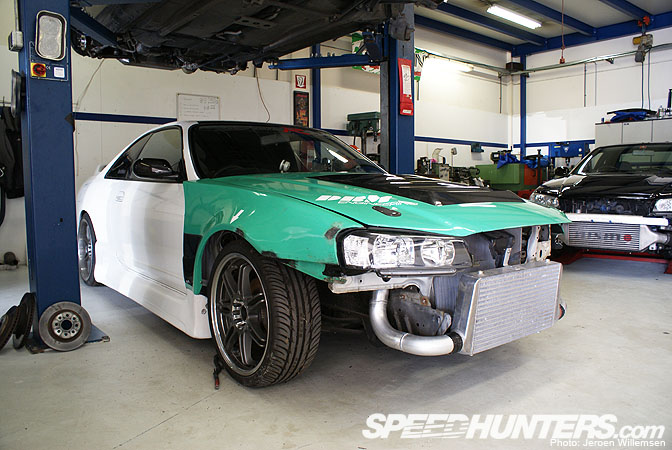 The R34 in the opening shot is actually a R33. In Japan you need to see Bee*R for your transformation. But DBM did it in a different way… They used a real R34 nose instead of a bodykit. The transformation is a far from complete but already it looks very promising.
I'll have to return and see the finished product.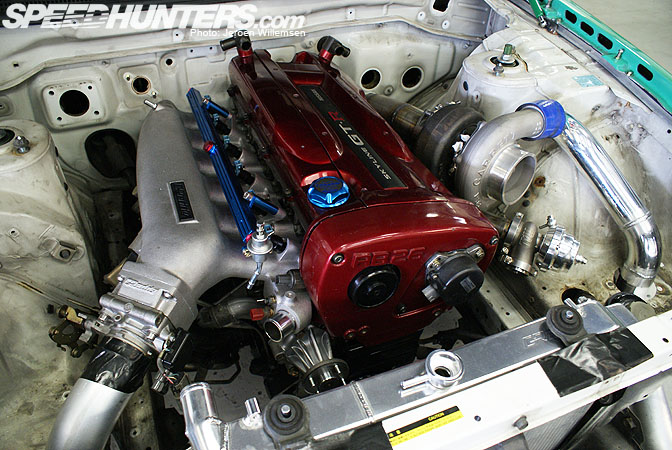 When I opened the hood I saw this increcible looking RB26 that is still under construction. A lot of quality parts are being used in the building process.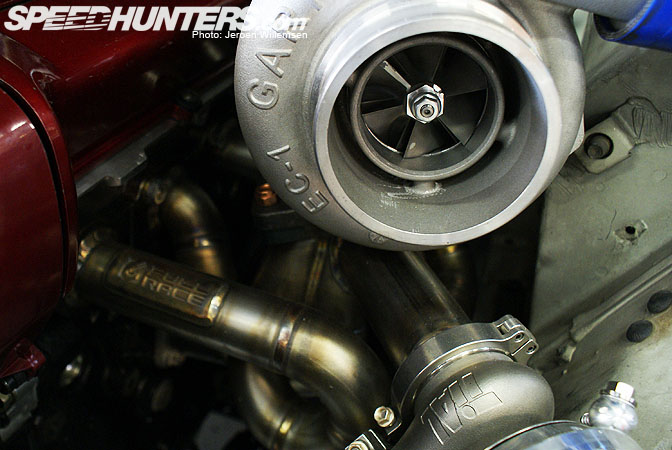 This is the first Full Race exhaust manifold in the Netherlands. When viewed up close it's a real piece of art.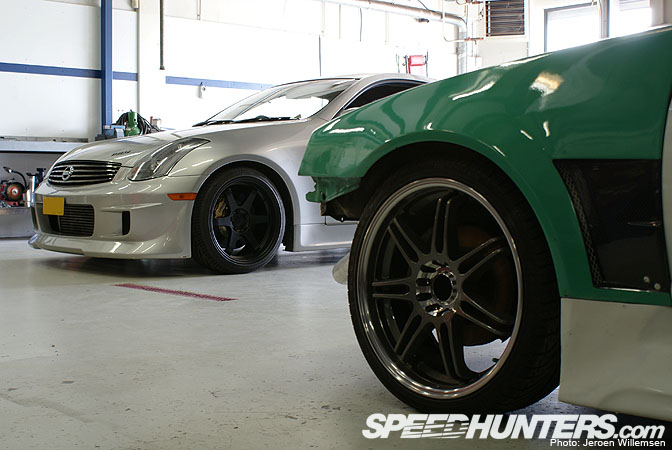 In the afternoon a customer came by to show his rather unique ride. I'll have a closer look in a spotlight. You would almost forget that a car can look good without a hellaflush stance.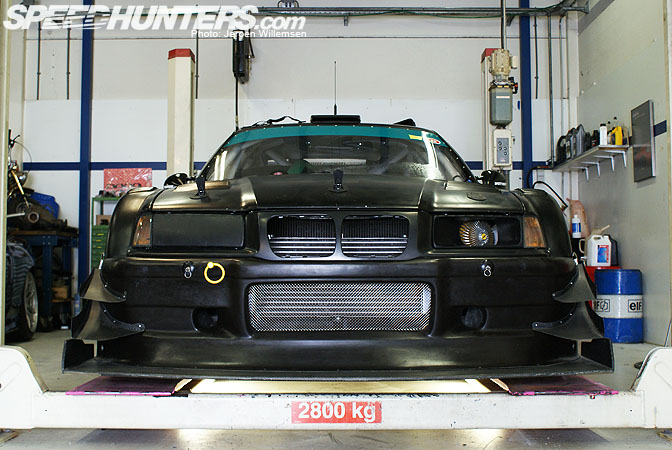 I also had the opportunity to get up close and personal with this BMW E36 that gets its power from a very special engine. Some of you might have seen this car before but this time I had the opportunity to get a closer look inside and underneath the car.
More to follow.
-Jeroen Willemsen 
Special thanks to Maarten and Jeroen from DBM Engineering