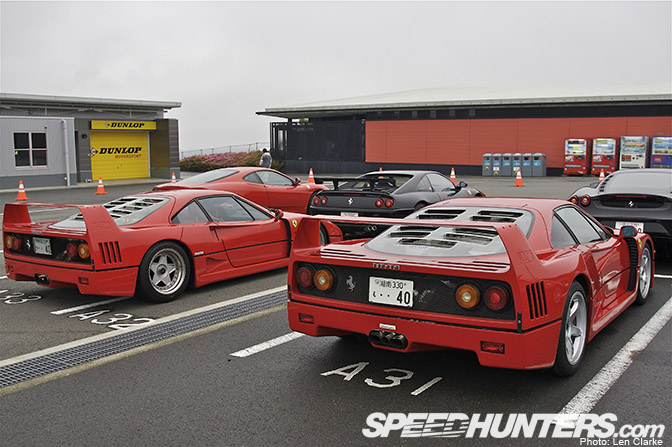 Well Speedhunters, as everybody knows, parking lots at high-end events such as the Ferrari Festival – particularly in Japan, bring out some unbelievable machinery. And the car I automatically hunted for at this event was, without doubt, the F40.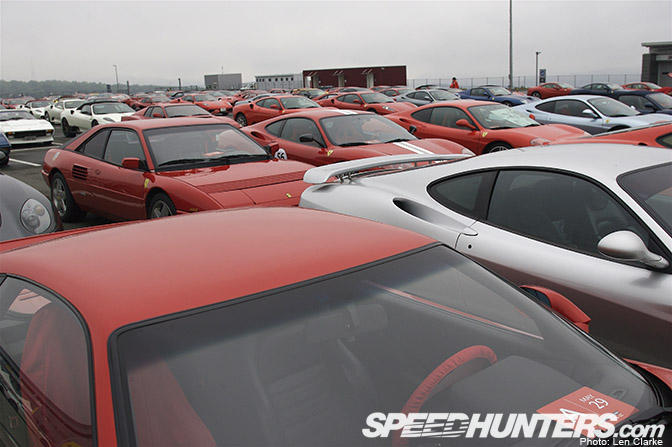 Despite the very dull weather, Ferrari owners came out to the Ferrari Festival in droves. The A paddock was reserved entirely for the marque, and the number of cars present did not disappoint.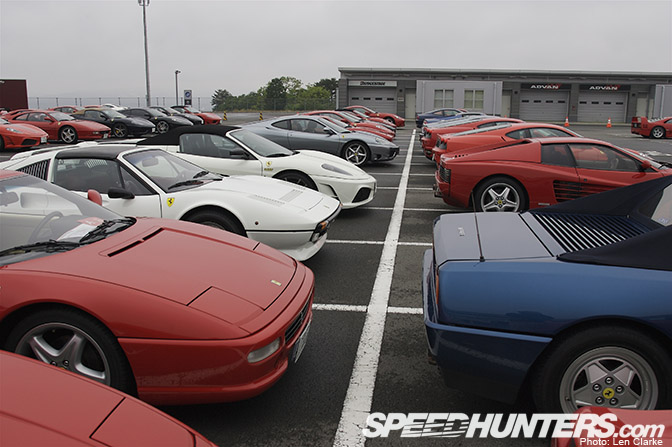 Row upon row of fabulous examples of Ferrari from over the decades – from the '80s to the present time, that is.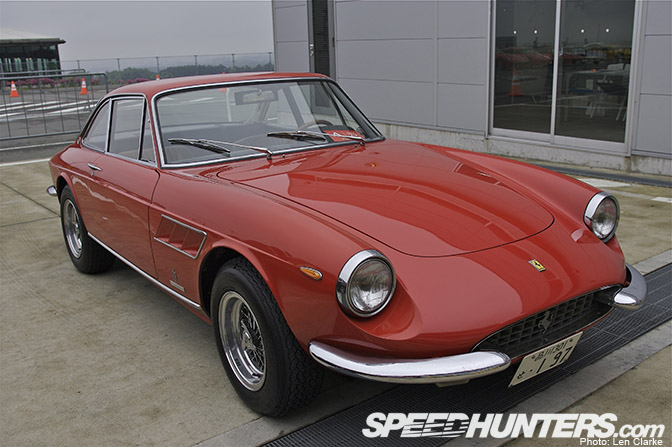 The only "classic" Ferrari I saw was this 330 from the '60s.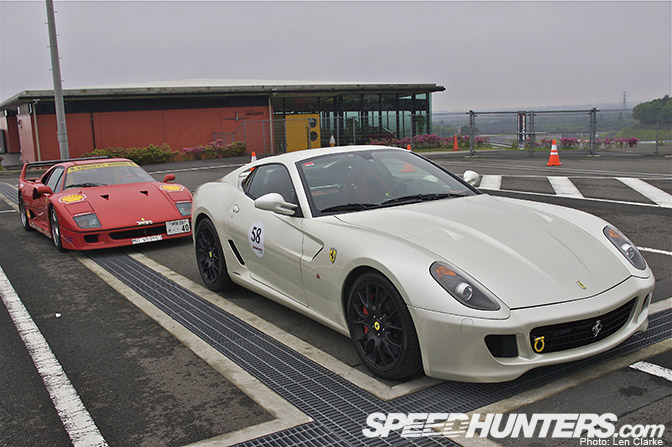 Back to my hunt for F40s and this example, sitting behind a fantastic 599.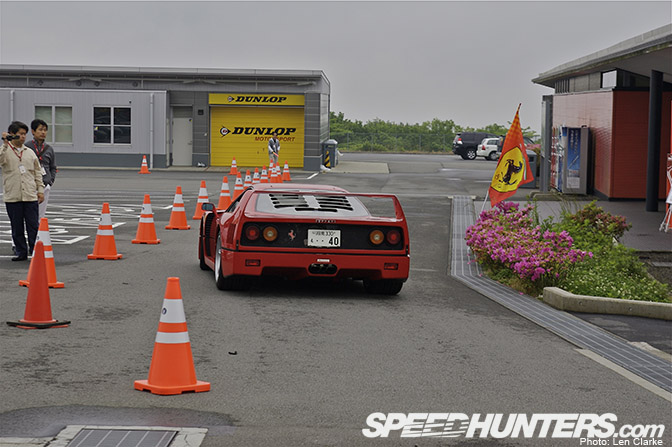 A late arrival. But seriously, who cares if you pitch up in one of these!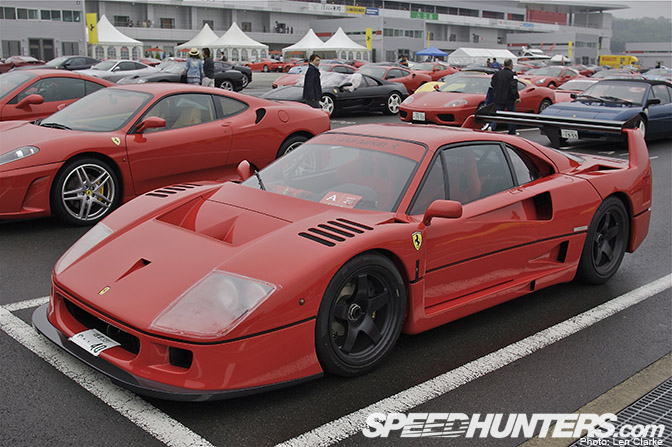 I'm debating whether this is a real LM – but being Japan, it probably is.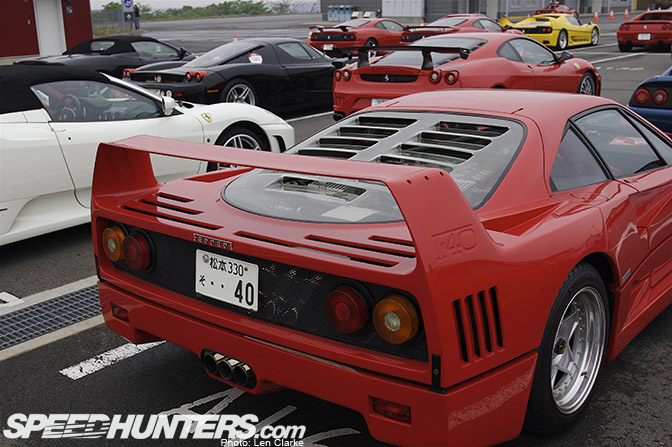 Here's yet another F40, this one all the way from Matsumoto. And yes, that's a black Enzo in the background (the only one I saw)..to the left and in the foreground from that yellow F50. In all, there were five of the iconic beauties in this one parking lot.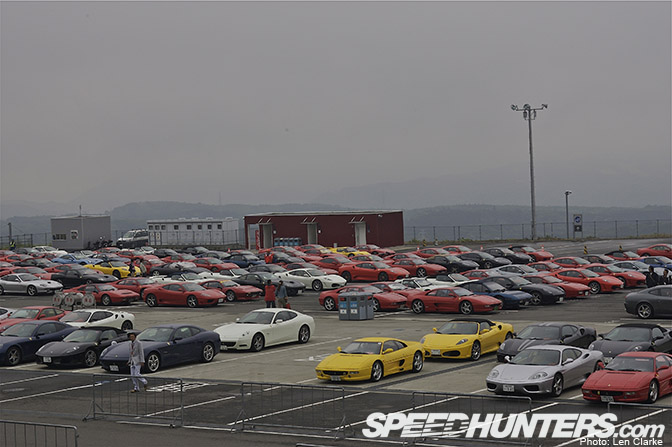 To give you a better idea of the number of Ferraris in the parking lot, take a look at this view from the 2nd storey of the pit building.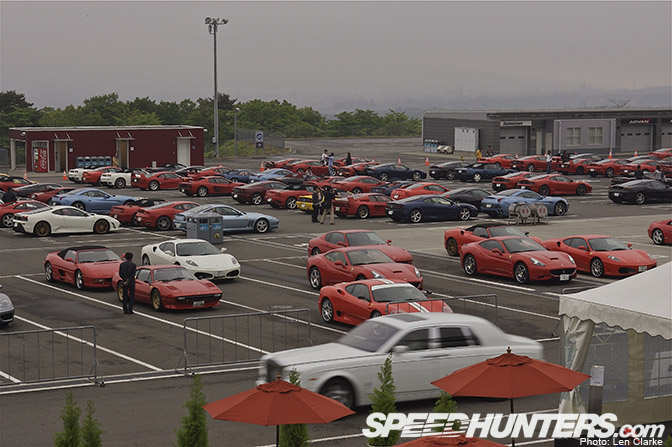 And this one facing the other way. If you look very closely, there are 9 examples of California in this shot alone – 25 or 30 of them in the entire lot. Another surprise was the number of 599 – probably close to 25 examples.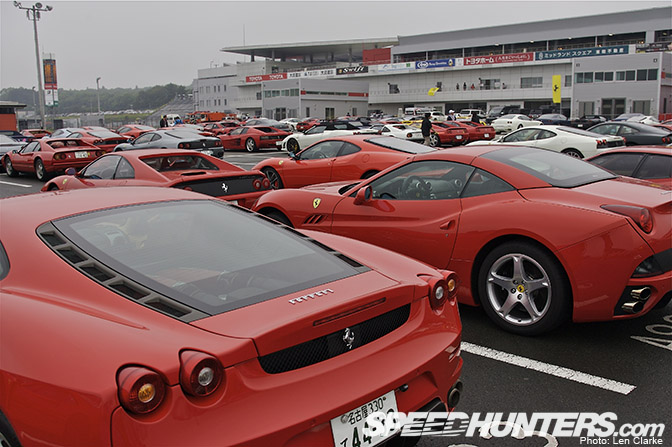 Back at ground level, another angle across the lot…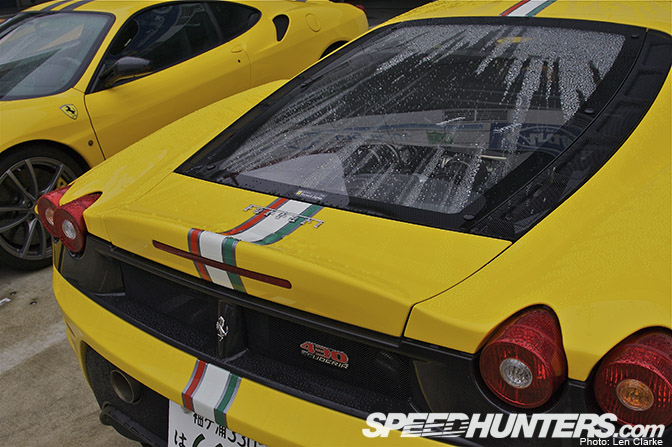 Some good opportunities for close-ups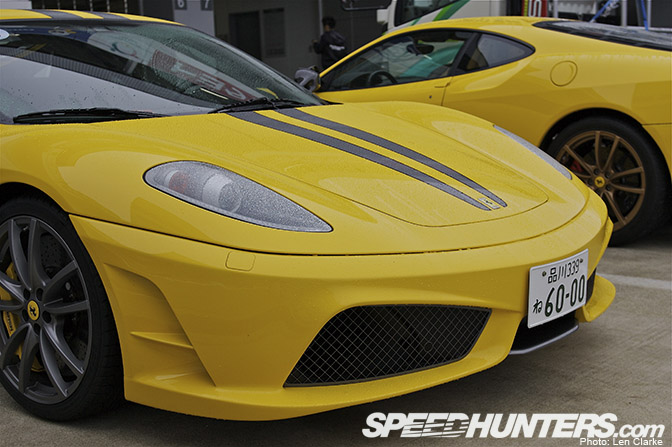 And contrasts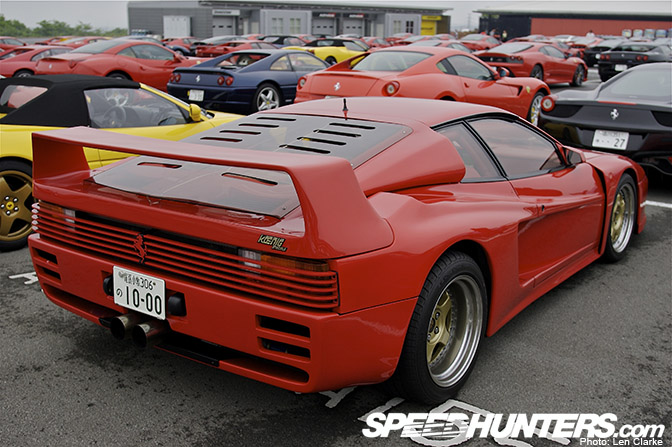 Or freakish things like this 1,000-hp Koenig Specials Testarossa from the early '90s.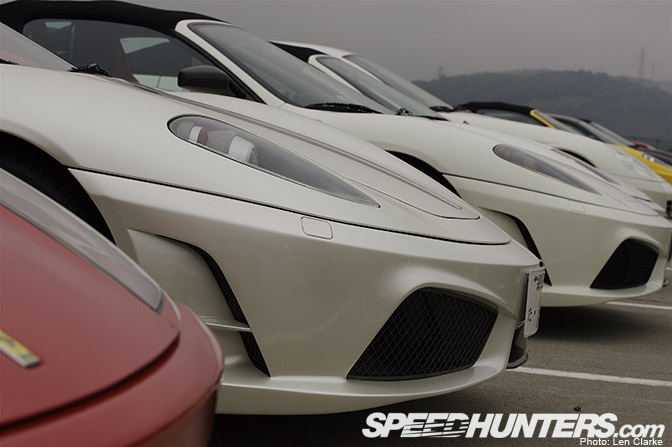 Unmistakable beauty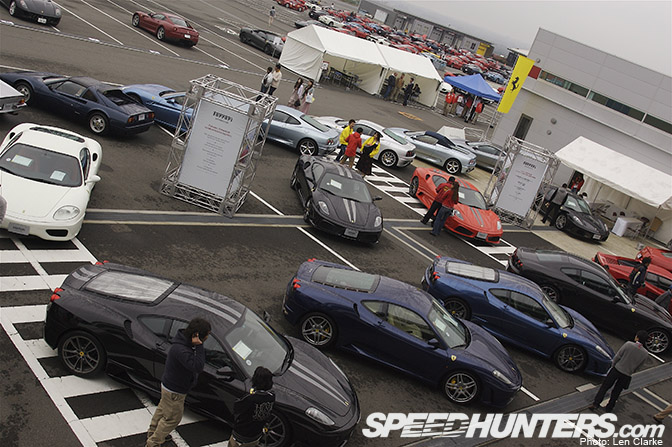 Never ones to miss an opportunity, the Ferrari Approved Cars area saw a lot of foot traffic.
As a side show to the main attraction, this was a superb distraction. I can only imagine how many more cars would have shown up had it been sunny.
 – Len Clarke