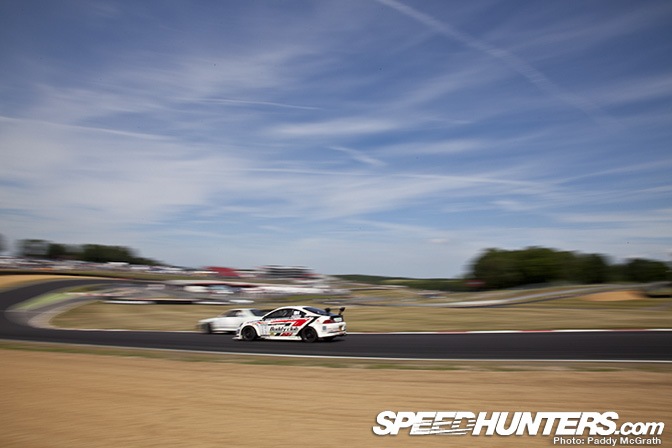 The third round of the 2010 Time Attack Series took place at a scorched Brands Hatch circuit, south of London. The loop in use was the Indy Circuit, a 1.2 mile loop that included the famous Paddock Hill Bend, Druids and Clearways. The Time Attack Series record on the Indy Circuit was set in 2009 by Steve Guglielmi in his Lotus Elise with a 48.663s pass. As a comparison, Matt Neal in a BTCC Vauxhall Vectra set a 48.857 during qualifying in April 2009.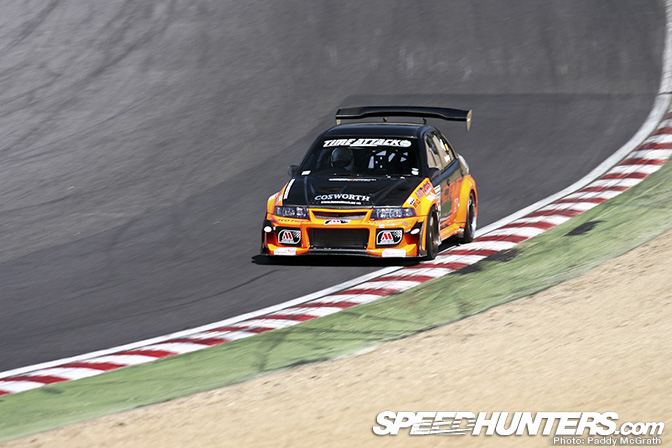 After dominating the first two rounds, Gareth Lloyd was looking for his third win in a row. He was looking on course for the win with fastest times in warm up, practice and qualifying.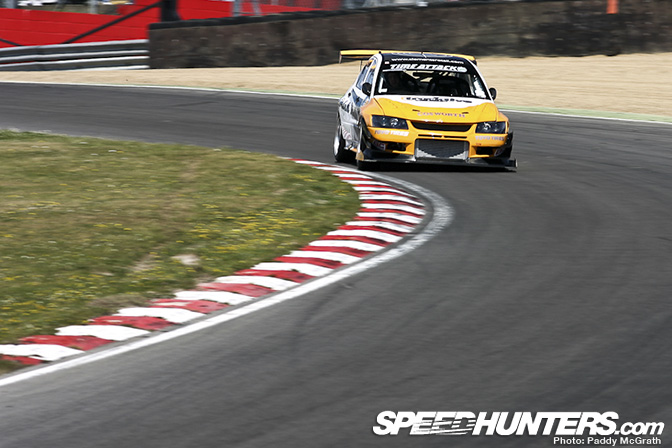 Robin Duxbury was on flying form, consistently placing in the top five throughout the morning sessions.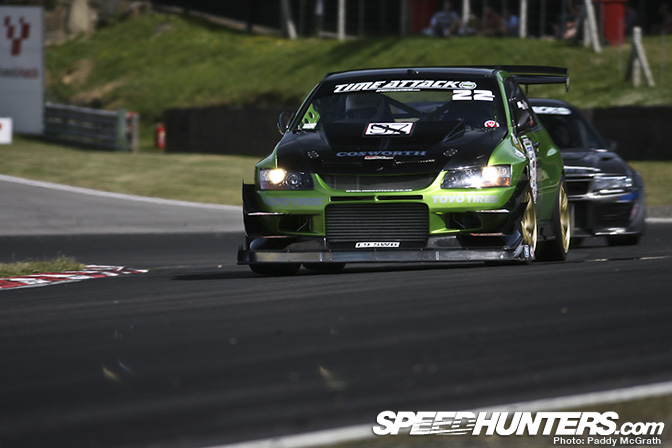 A surprise return of Simon Norris in his infamous two door Evo IX SWB who was immediately on the pace, placing third in qualifying.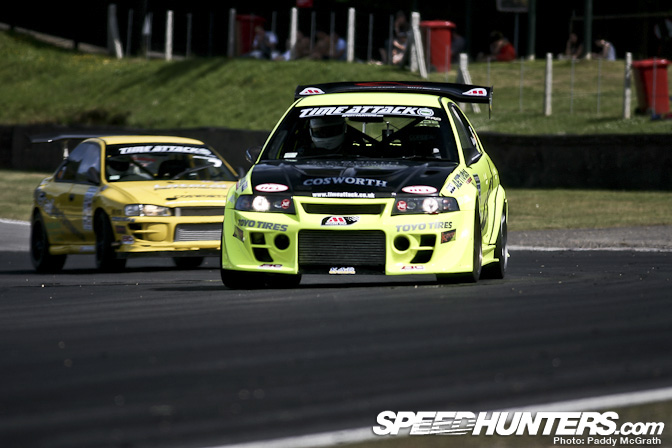 James Nicholls was another challenging for the win. He would finish the event fourth overall and third in class (P4) with a fastest lap of 50.757 in the final session.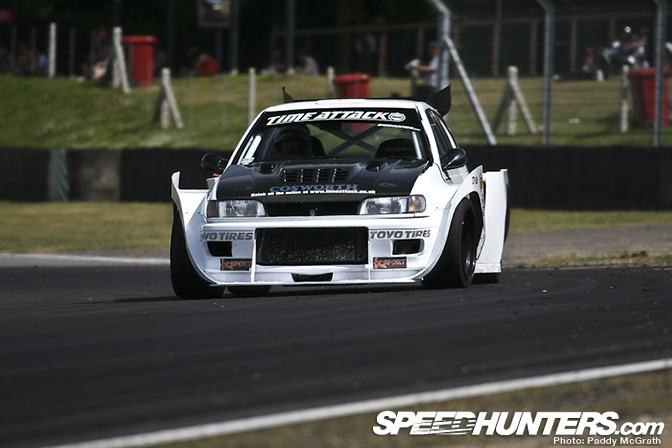 Dave Perry's insane aero'd Nissan Pulsar GTiR would finish the day 11th overall and fifth in class (CP4)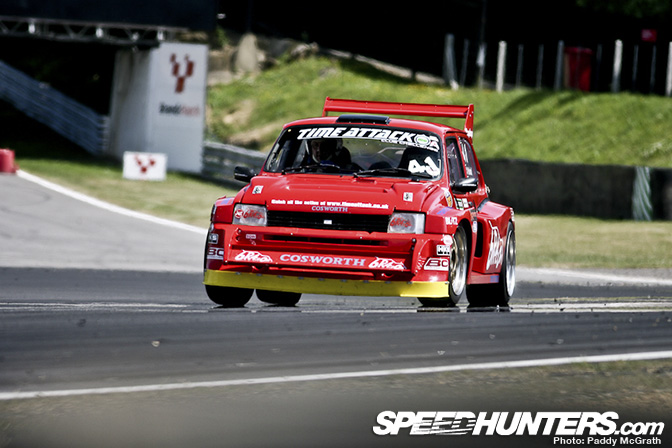 The Club Challenge class was hugely competitive, with just over four seconds seperating the twenty five drivers in the final. Mark Pollard took eighth in Club Challenge in his Metro 6R4, proving the 20+ year old package is still capable of battling the imports today.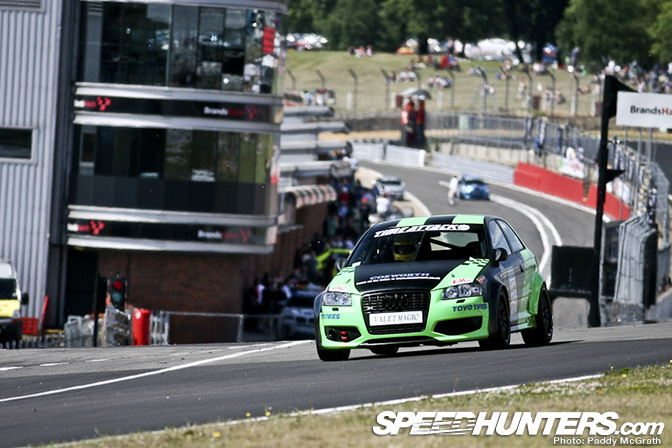 Gerry Atkinson in his Audi A3 was impressive all day but was destined for a twentieth place finish in Club Challenge and seventh in class (F4).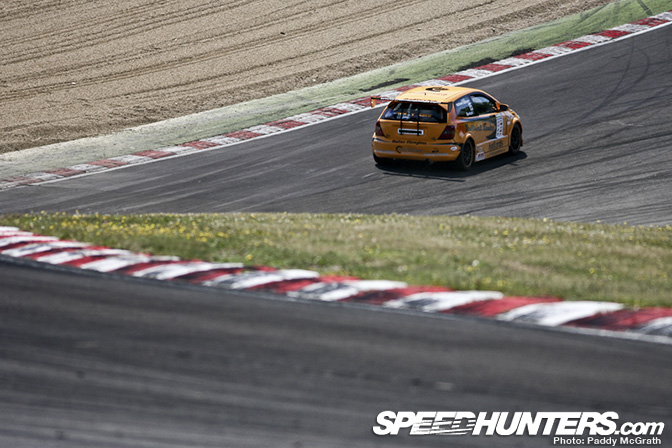 Brands Hatch is a circuit that demands a lot of power. Suzanne Duxbury in the ex-BTCC Honda Civic Type R struggled along with some of the other Honda competitors. In fact, only two Hondas made the final.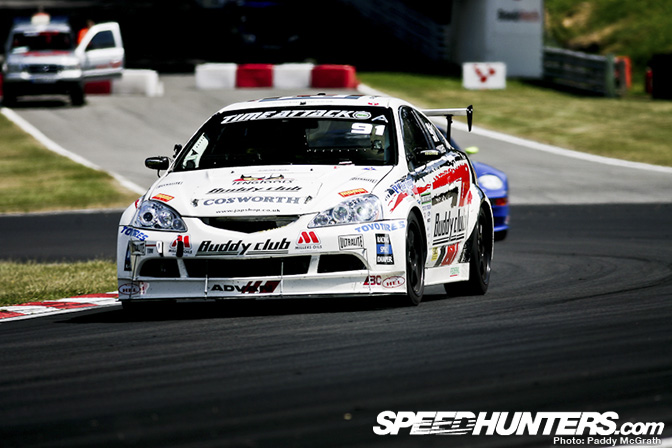 One of those Hondas was the DC5 of Paul Hughes, who finished 9th in Club Challenge with a respectable time of 53.801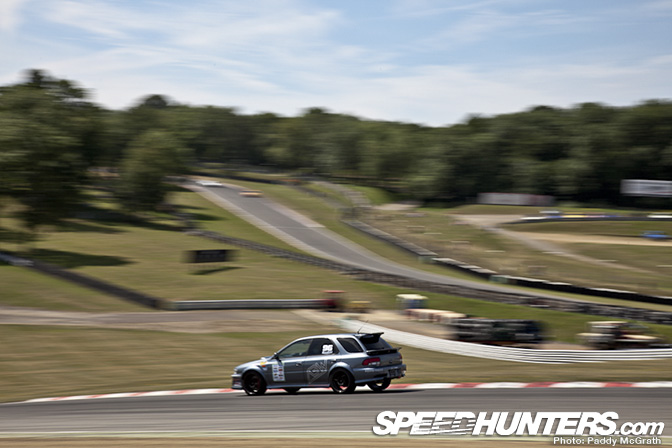 Piloting the unusual choice of an Impreza Wagon was Matthew Clark who completed the Indy Circuit in 56.394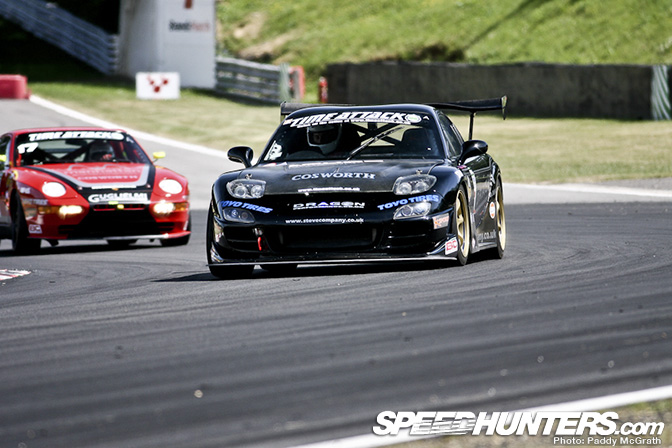 Finishing third in the Club Challenge class at the end of the day was Matthew Webb in the Dragon Performance prepared Mazda RX7 FD3S.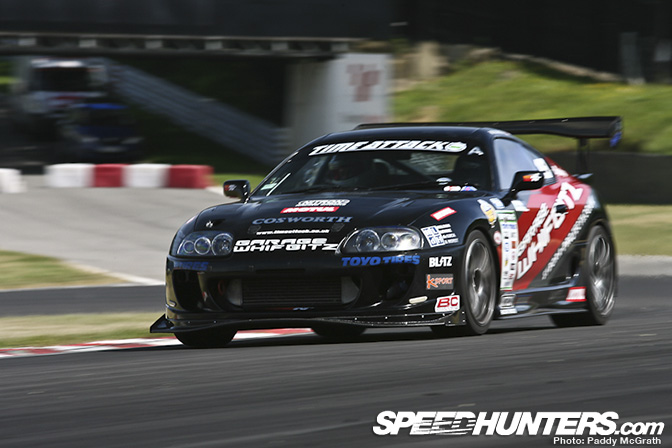 Taking second place in Club was Steve Linton in the phenomenally quick Garage Whifbitz Supra.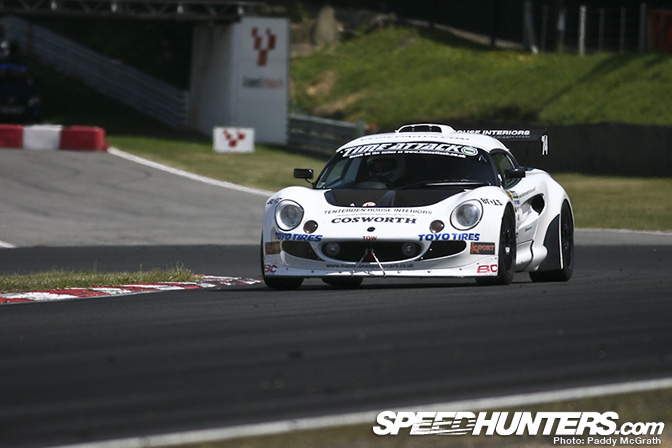 Taking the win in Club was Jamie Wilson in his S1 Lotus Exige with a final time of 52.187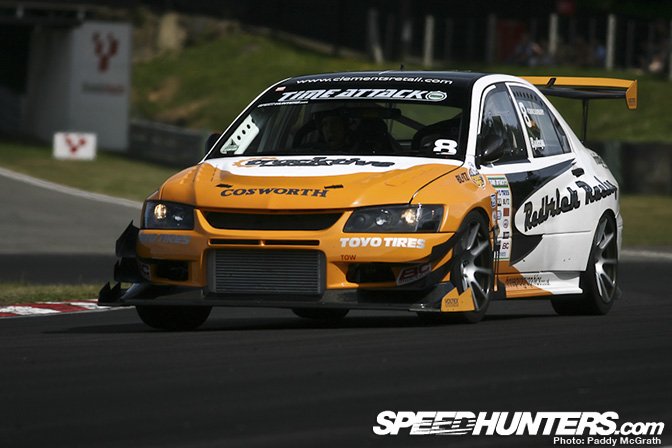 Back in Pro Class and counting down to first place, Robin Duxbury in the Cyber Evo UK finished eight place overall in Pro and Club Pro and fifth in P4 with a 52.584
Shane Smith in the TR Racing R34 GT-R finished seventh overall and second in CP4 with a 52.378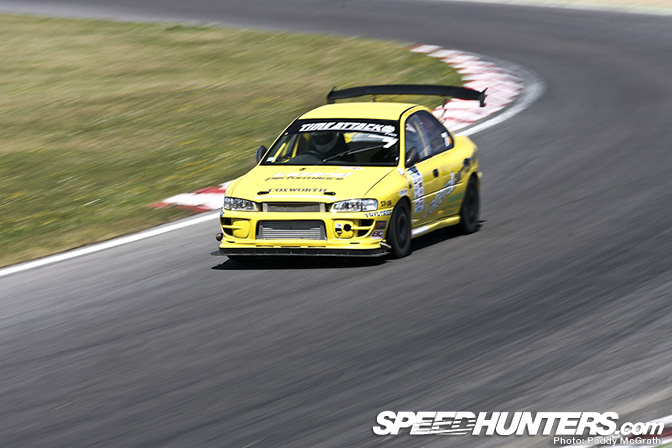 Coming in sixth overall and fourth in class was Gavin Renshaw in the GC8 Impreza with a 51.750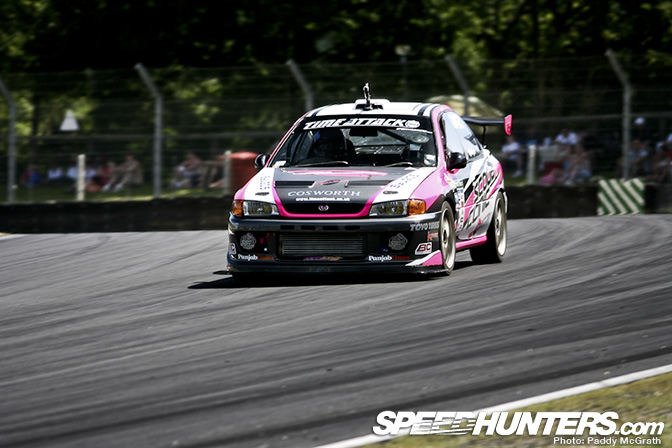 In fifth overall and first in class (CP4) was Kevin Horsley in the Scooby Clinic Impreza with a 51.066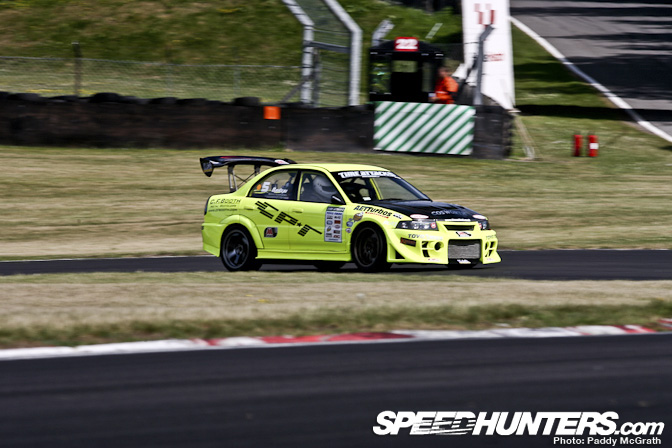 Fourth place overall and third in class (P4) belonged to James Nicholls on the CPT Evo VI, with a final time of 50.757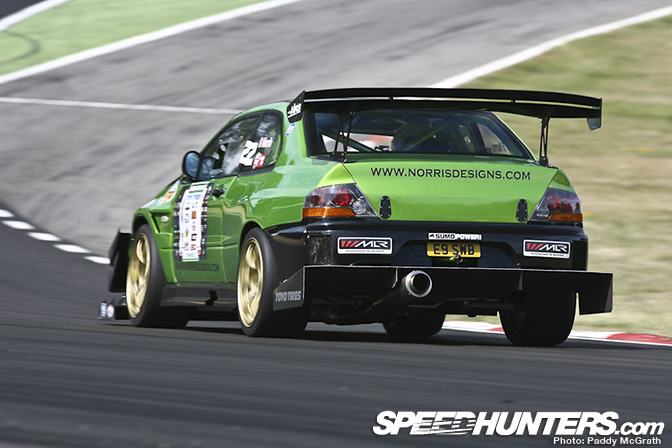 Third place overall and second place in class (P4) and on the podium was Simon Norris in the road registered SWB Evo IX with a 50.063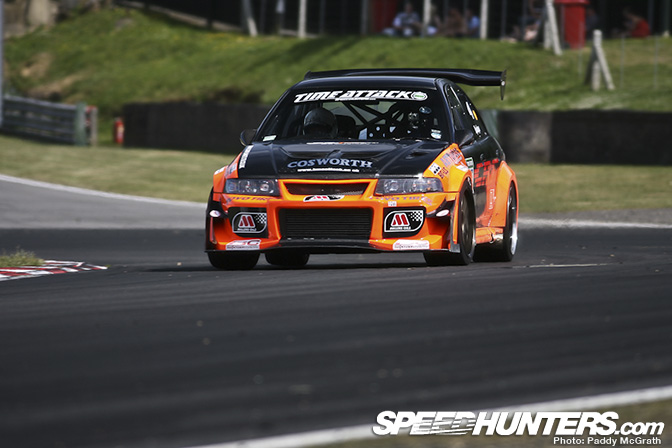 For the first time this year, Gareth Lloyd was not on the top step of the podium. His 49.648 was only enough for second place overall but he was still first in class (P4).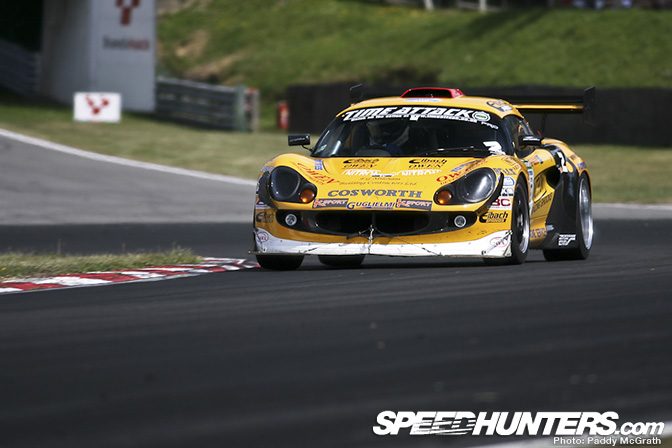 As reported yesterday, it was the Lotus Exige of Steve Guglielmi who took the overall win. Setting a fastest time of 49.031 on his second lap of the final, Guglielmi has fired a warning shot at Gareth Lloyd. The title race is officialy on.
Paddy
This post has been edited on June 30th to include a more detailed breakdown of the results.Full timing results for the event can be found at www.tsl-timing.com