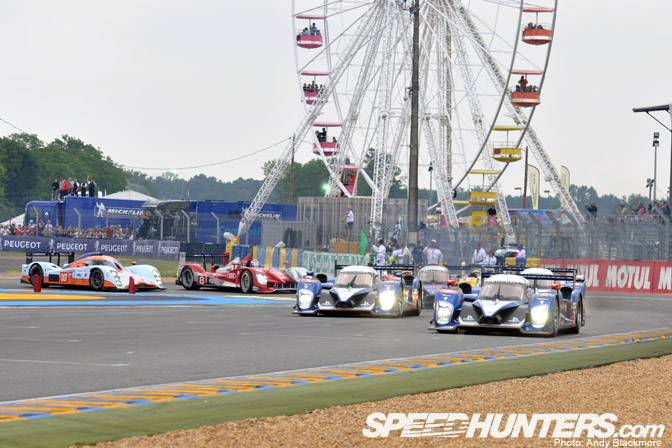 The 2010 is underway. Seems strange to think three hours are already in the books.  The #3 Peugeot led from pole but as we came up to the three hour mark, this car was brought into the pits with what appears to be a broken suspension pick-up point. The pole-sitting Peugeot has now been confirmed as retired.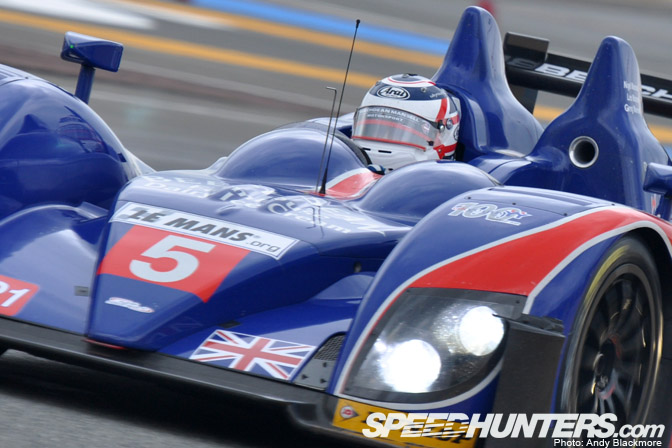 The big news early on was a accident with Nigel Mansell at the wheel of his Ginetta Zytek. Mansell had earlier straight lined a chicane. It appears Mansell suffered a puncture, but it has not been confirmed. Mansell was extracted out the car and sent to the medical centre. We have been told he is OK.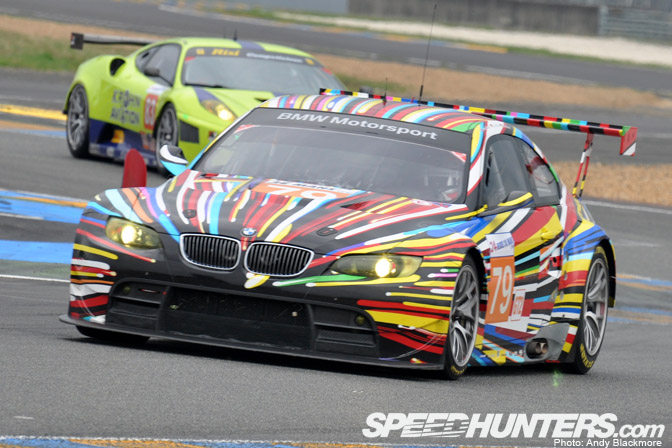 The BMW M3 car is a very popular entry here at La Sarthe. Unfortunately, the car suffered a puncture and then floor damage, necessitating a floor and rear axle stage.
The start was quite amazing. Re-introduced this year, the Herring-bone start was cool, with some drivers running and some taking a lesiurely stroll across the track.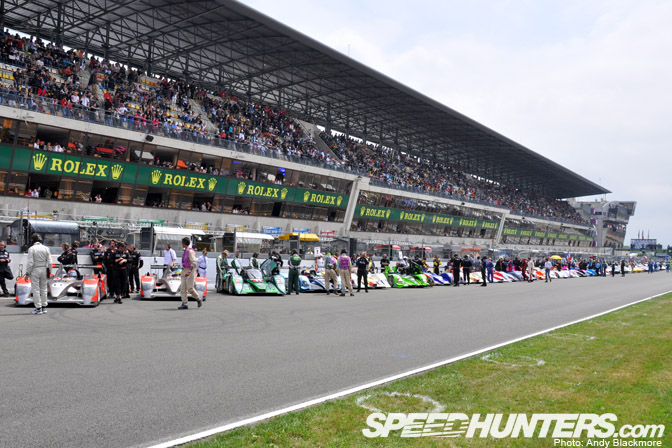 It didn't matter as they were off on a warm-up lap.  Quite a display.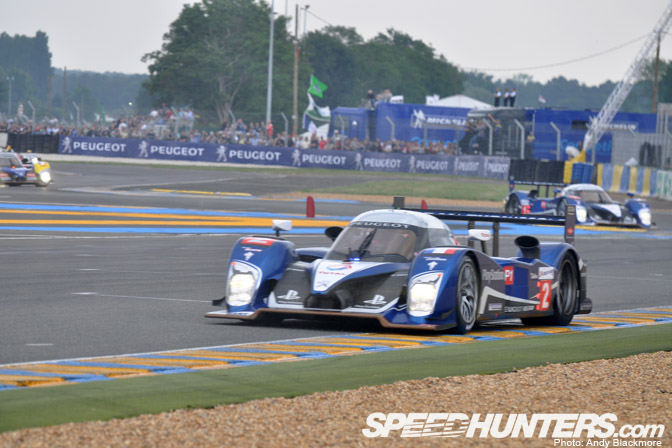 So, as we hit the three hour mark, the positions are as follows….
LMP1 (and overall)
1. Peugeot (Sarrazin)
2. Peugeot (Davidson)
3. Duval (Peugeot)
LMP2
1. Watts (Stakka)
2. M.Franchitti (Highcroft HPD)
3. Newton (RML Lola)
GT1
1.Hirschi (VDS Ford GT)
2.Enge (Young Driver Aston)
3.Maasen (Alphand Corvette)
GT2
1. Bruni (Risi Ferrari)
2. Beretta (Corvette)
3. O' Connell (Corvette)