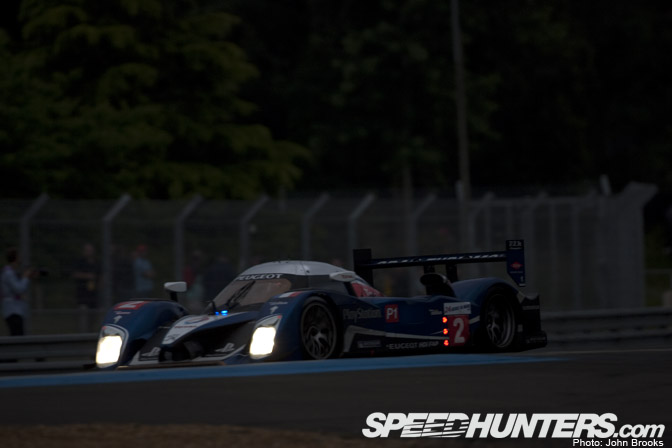 We are almost at the half way point here at Le Mans. Despite a few problems earlier in the evening, Peugeot remain in 1st and 2nd. However, it is the ORECA Matmut car which is 2nd. Anthony Davidson had a small off, we think due to a collision with a Corvette, resulting in a drop to 6th place.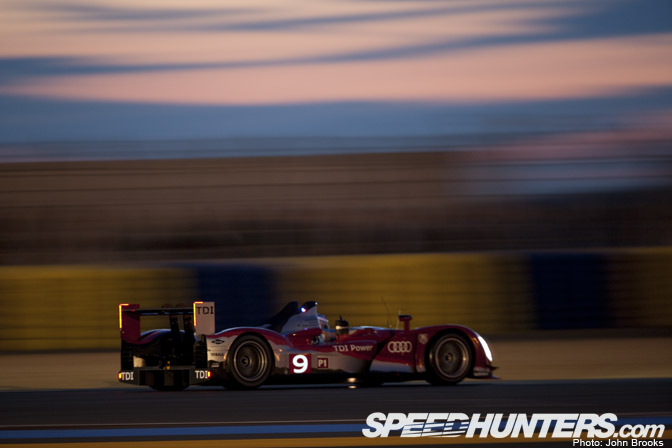 This has allowed Romain Dumas in the #9 Audi R15 plus TDI into 3rd place, 55 seconds behind the 2nd place Peugeot. The other two Audi's follow. The Audi's are closer than most people thought, although as I post #7 is now in the pit garage.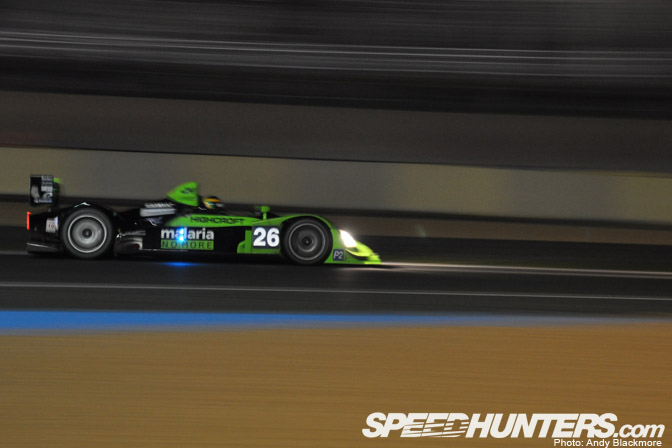 Highcroft has suffered from a few problems in the last couple of hours and surrendered the LMP2 lead to the other HPD car of Strakka, currently being driven by Danny Watts. Highcroft is now 4 laps behind, but remain in 2nd in LMP2.
I have been out by the Dunlop Bridge for a couple of hours earlier this evening and this (above) is one of the few shots which were sharp. Lots and lots of practice required…… but I'm pleased with that one. Off down the pits later.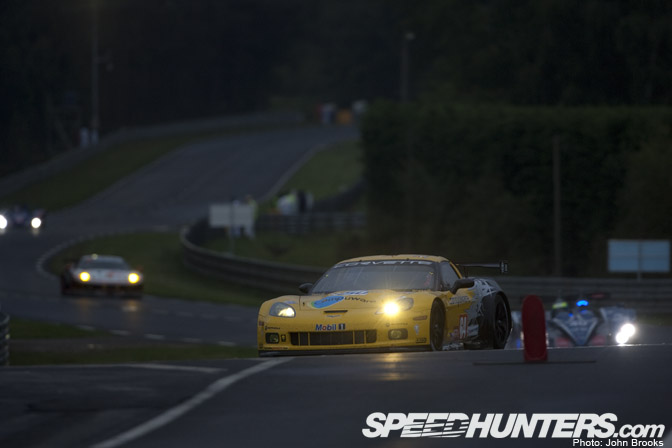 Corvette now have a comfortable 1-2 in GT2. The Risi Ferrari suffered from some major gearbox issues which delayed them for a couple of hours. The garage door has come down, so looks like it is curtains for them. The majority of the GT2 runners are now ahead of the leading GT1 car, the 10 year old Larbre Competition Saleen.
Still plenty of time for things to change.  I think its time for a can of Energy Drink…its 2.30am and I'm starting to struggle.
Don't forget our 'Follow the race' post from yesterday which gives you information on radio, tv and online coverage.
Andy