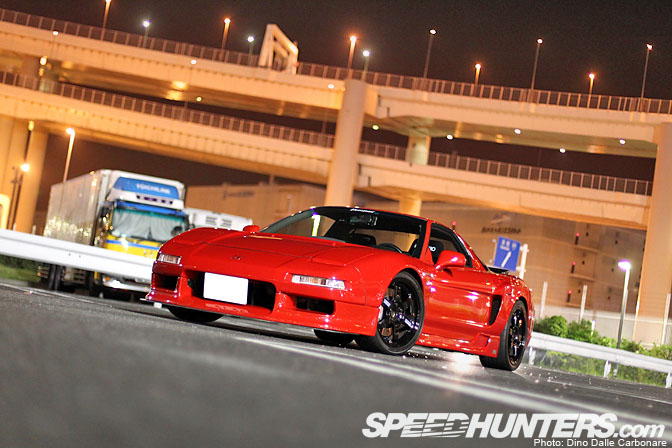 I have realized we just don't feature enough Honda NSXs on Speedhunters. A true modern classic and probably the first true production supercar to come out of Japan. If you have every driven one of these things you will know just how special they are, the handling, the sound of that transversally mounted V6 screaming behind your ears and most importantly, the steering feel. This is a true driver's car, it might not be the fastest nor the most powerful but it ticks all the right boxes, giving you one of the most satisfying back-to-basics driving experiences you may ever sample. For this reason I'm always searching for nice examples to feature…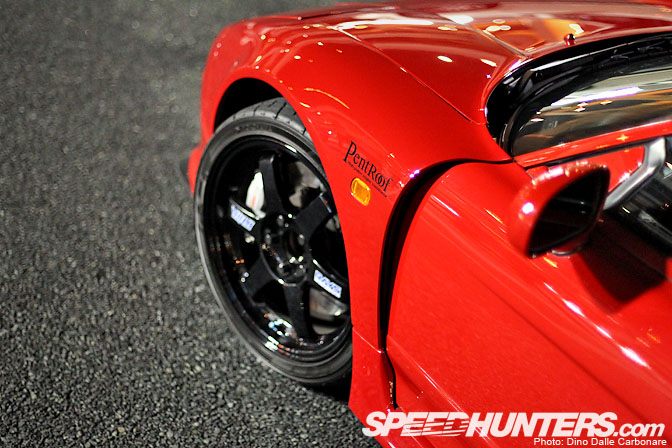 …which brings me to the car you see here. Owned by my friend Ryo, this has to be one of the nicest NSXs I know of, meticulously tuned and maintained to be the perfect everyday supercar. The exterior has been gently widened thanks to a set of Advance front fenders…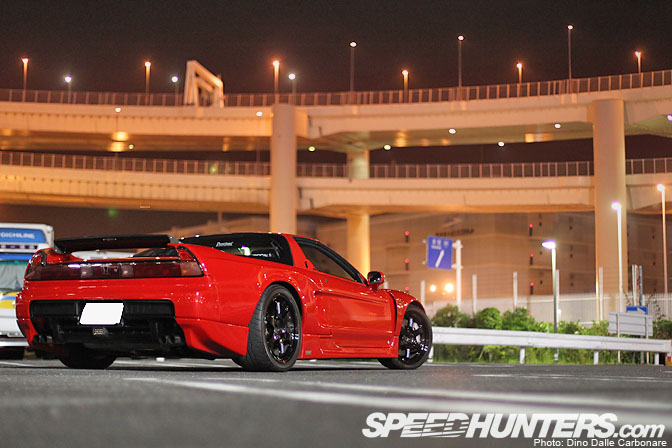 …along with Route KS rear fenders. At the rear the Sorcery bumper and Advance skirts give a race car touch…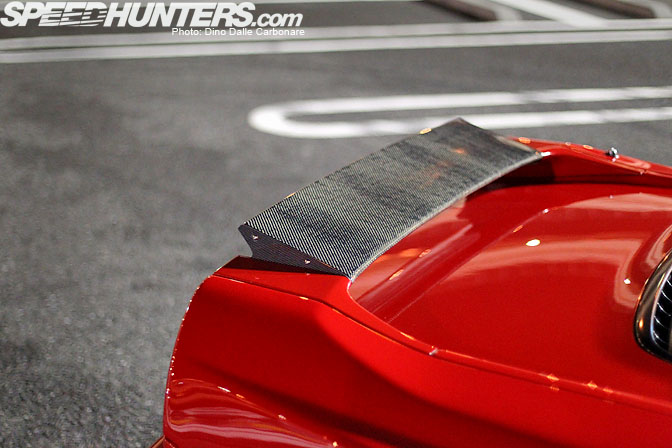 …completed with the slightly raised carbon spoiler from Backyard.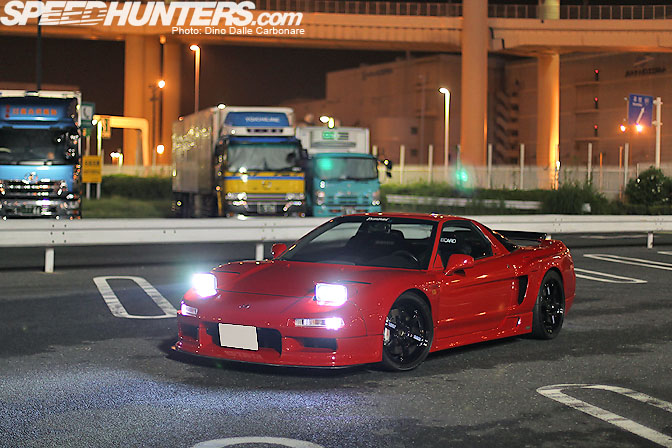 I love the fact that Ryo has left the stock first-gen pop-up headlights in place giving that true authentic NSX feel. The Advance bumper is a great touch, simple in its design but injecting just the right amount of aggressiveness into the front end.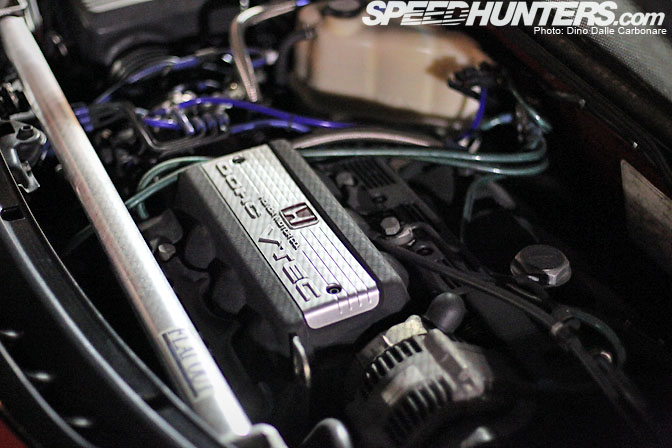 The engine in Ryo's NSX was actually built by the owner of Advance for his own NSX but ended up being fitted to this car before Ryo came into possession of it. The C30 was rebuilt and totally balanced allowing it to rev more freely and giving that smooth feel only a finely tuned engine can give. The stock air box remains but the exhaust side has been completely upgraded with Taitec racing headers, a Sard sports catalyst and an ARC titanium exhaust system. Kitabayashi-san of Pentroof created a custom map on the HKS F-Con V Pro ECU, giving the car his magic touch.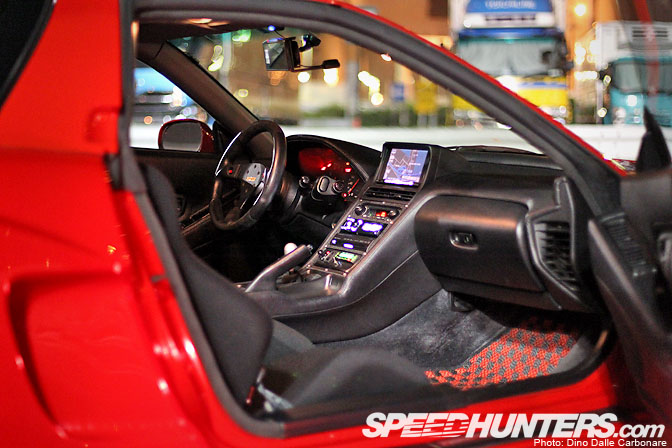 The interior is just as clean and coherently modified as the exterior with a stock-like navigation system install sitting on top of the center console, joining the audio upgrades.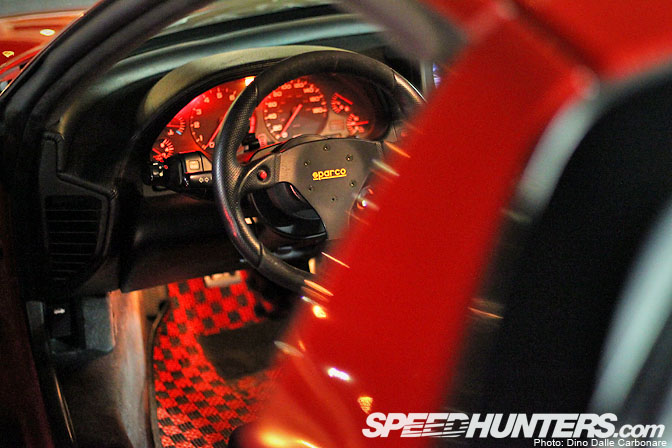 No power steering means this Sparco steering wheel will give you quite the workout!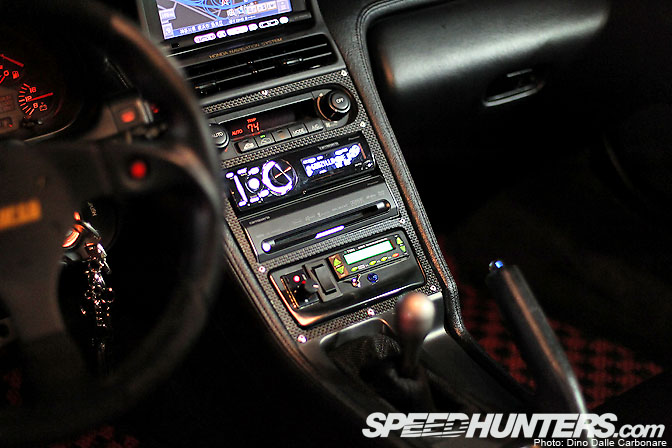 Ryo has gone with a set of Tein dampers, easily adjustable via the Tein EDFC controller in the interior. Since the NSX rides so low an air-lift system has been fitted to the front, which at a flick of a switch raises it by about 50 mm to help it deal with the streets of Tokyo.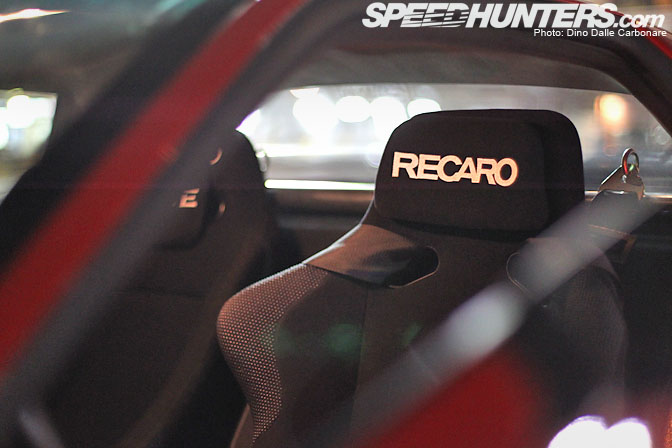 The Recaro buckets complete interior.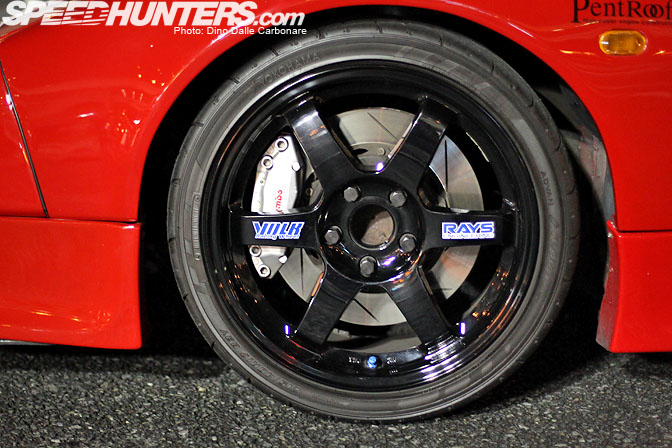 Peaking from behind the very cool glossy black Volk Racing TE37s are the 4-pot Brembo calipers, fitted to both the front and rear. These are the same calipers as used on the Ferrari F360 Modena, painted in silver for that extra visual impact. Sticky Yokohama Advan Neovas are the tires of choice.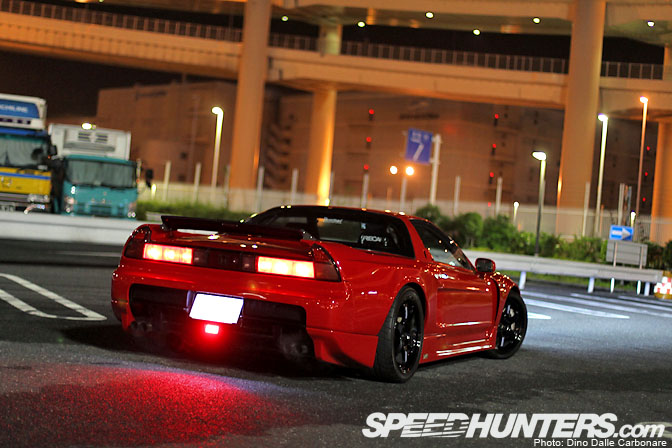 How's that for a Super-GT look! The super-bright LED fog lamp is a custom Tamon design item, a very nice touch!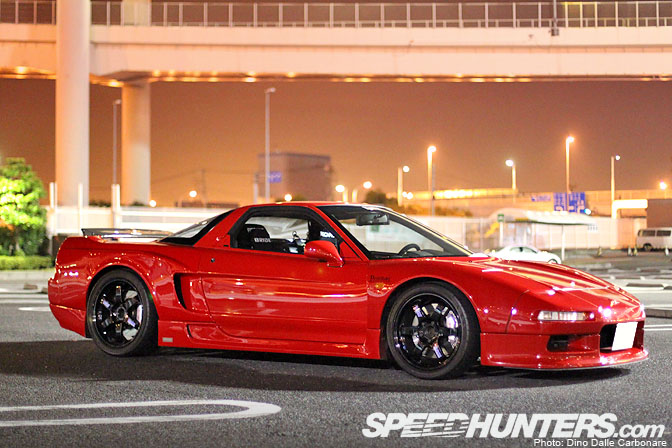 So there you have it, one of the best street-tuned NSX I've come across in Japan!
Special thanks to Ryo for letting me shoot his car at Daikoku PA! 
-Dino Dalle Carbonare