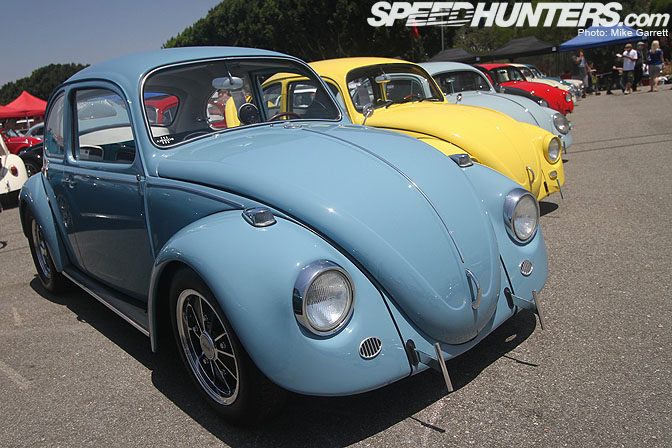 As I checked the hundreds of VW's that came out to the Classic last weekend, I had the idea to shoot a spotlight on a traditional Cal-Look style Bug. It wasn't a particularly hard task, as this is the Cal-Look capital of
the world.
This light blue '67 Bug is a shining example of what the Cal-Look is all about – being simple, stylish, and fast.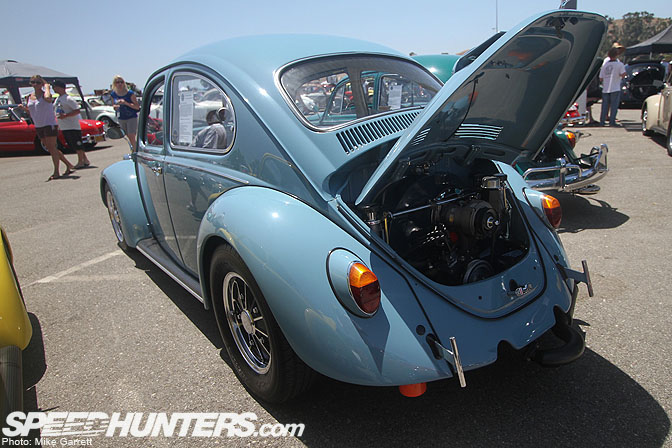 Originally started on the streets of Southern California, the Cal-Look style is known worldwide. The term "Cal-Look" is thrown around quite a bit, but this car is textbook all the way around.
And it should be. It's part of the Der Kleiner Panzers – the original Cal Look club that's been in existence for over 45 years.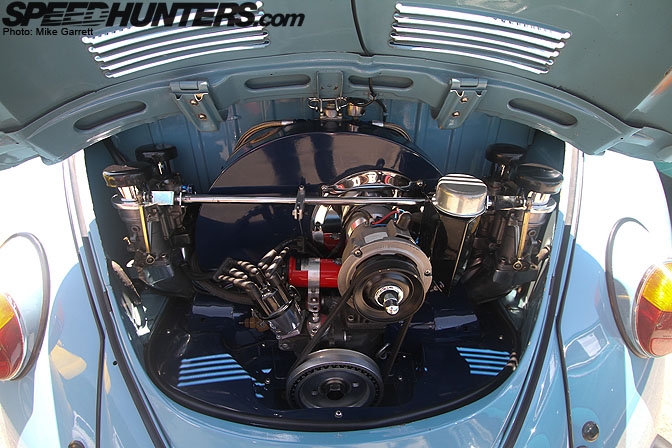 I know you guys have been wanting to see some faster cars posted, so here you go. This fully-built 2016cc engine makes 180hp and has powered the lightweight Bug to a best ET of 12.58 @ 105mph. All while being completely streetable.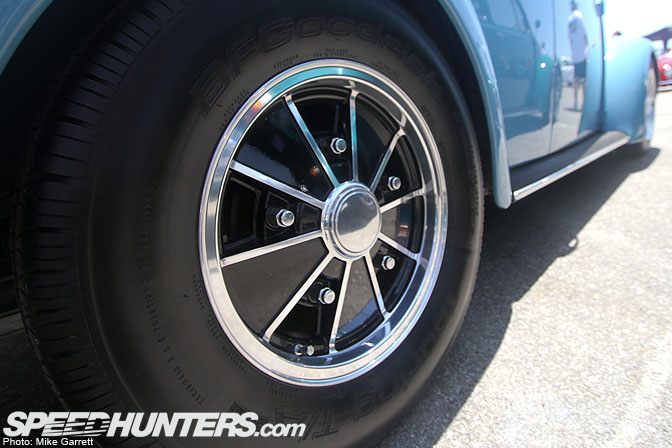 Real Cal-Look cars are not slammed – they sport mildly lowered front ends and that's about it. The wheels are period correct 15" BRM's.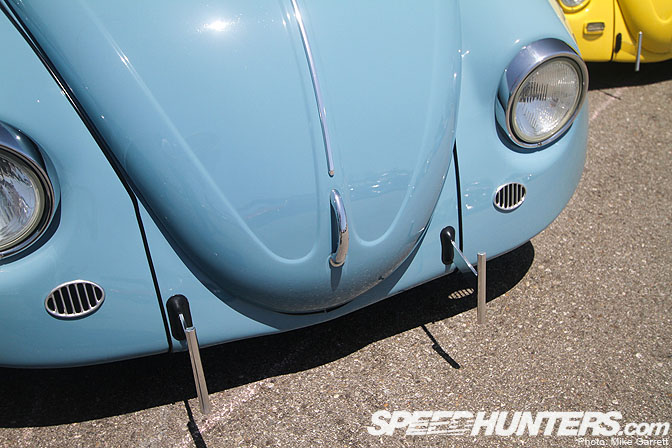 Another Cal-Look signature, a removed front bumper replaced with push bars.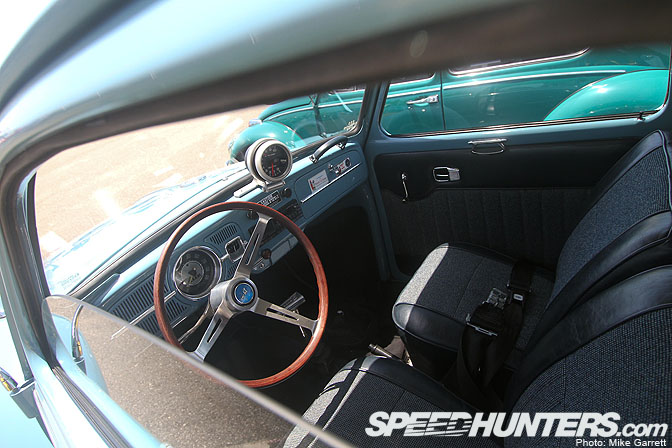 A very simple cockpit, with the 5-speed shifter and Auto Meter tach being the only things that hint of the car's performance.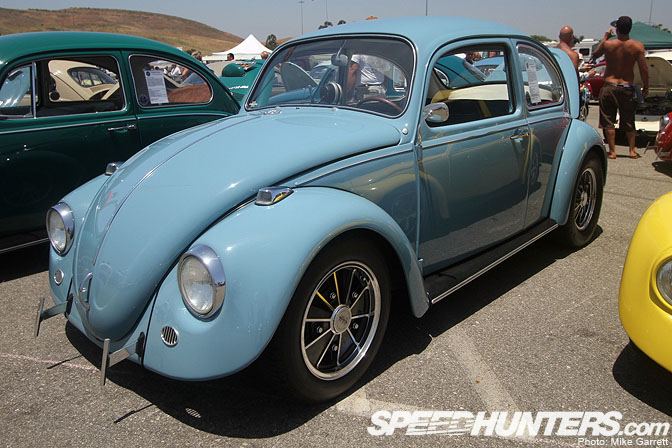 As much as I love looking at crazy slammed Bugs, Volksrods, and things like that – If I could have one classic VW in my garage it'd probably be something just like this. Timeless and cool, and fun to drive.
-Mike Garrett