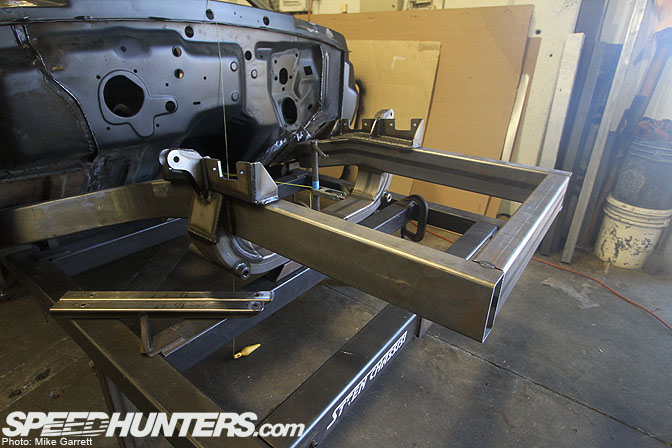 Over the last month the team over at Steen Chassis has been hammering away on the RTR-X. While they have been slaving, cutting, and welding, I have been chasing parts, working with partners, confirming timelines, and working on the next steps with the Twins. We are still on pretty much perfect schedule and we hope to keep the momentum going. Most all of the chassis components have arrived, including the unbelievable custom Art Morrison subframe they built for us.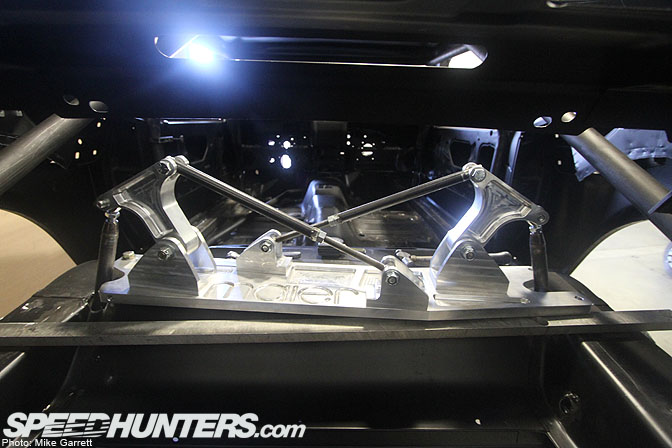 Another piece of functional art work; the Maier Racing Extreme rear suspension package is mocked up and installed.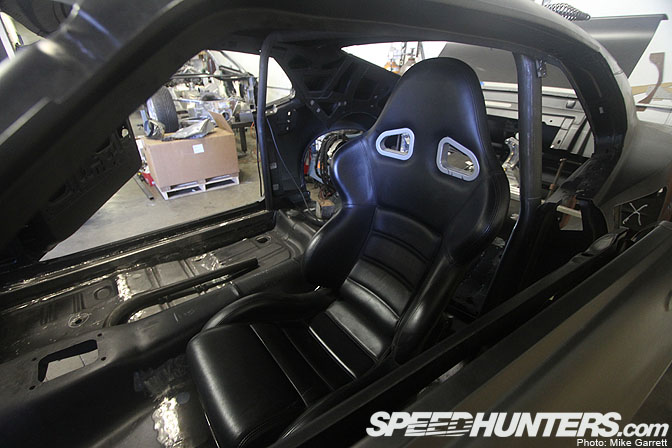 Progress on the cage is being made very rapidly as well!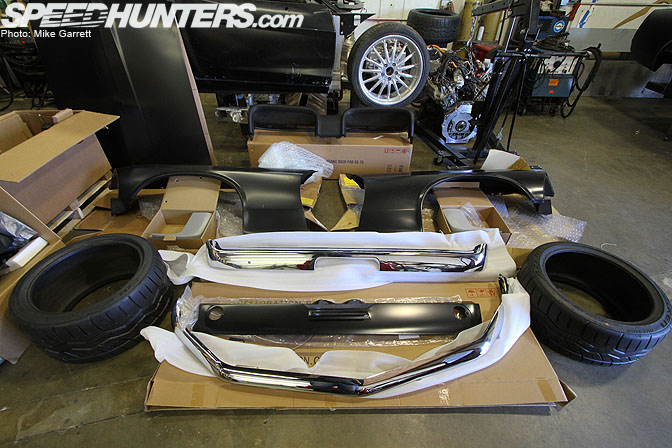 Here is about 15 percent of the parts that have been ordered and delivered. Brand new Dynacorn bumpers, fenders, hood, dash pad, and rear quarter extensions. Some Falken RT615-K's for mockup and deciding sizing.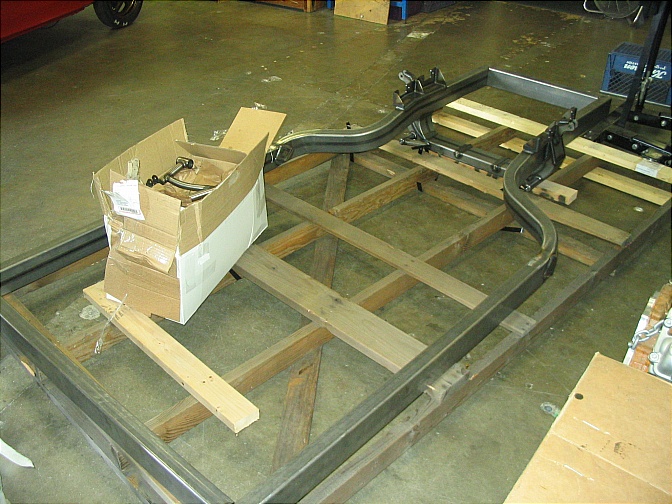 The custom Art Morrison subframe was built to the exact specs and the requests I gave them based on ride height, steering angle, scrub, ackerman, and the need to be a performing beast!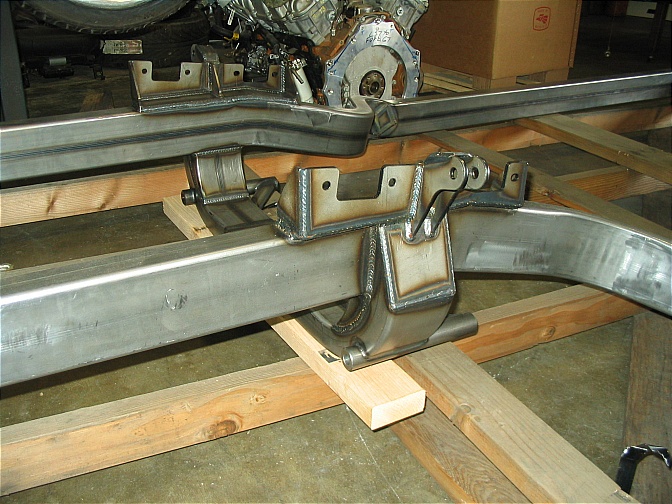 Just look at this piece of work!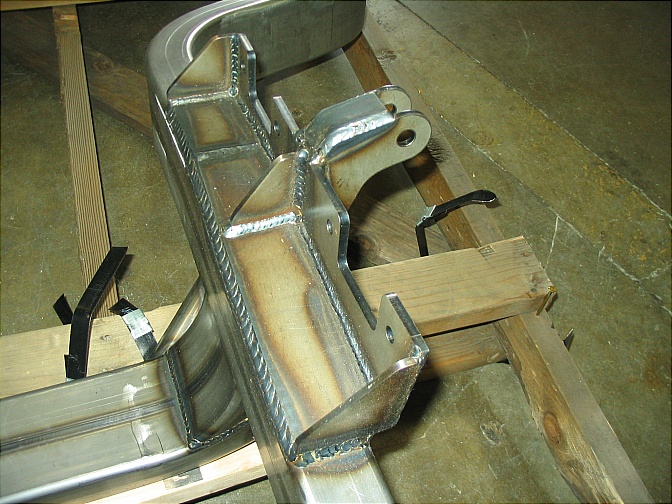 You think the guys at Art Morrison take pride in their work? I think YES!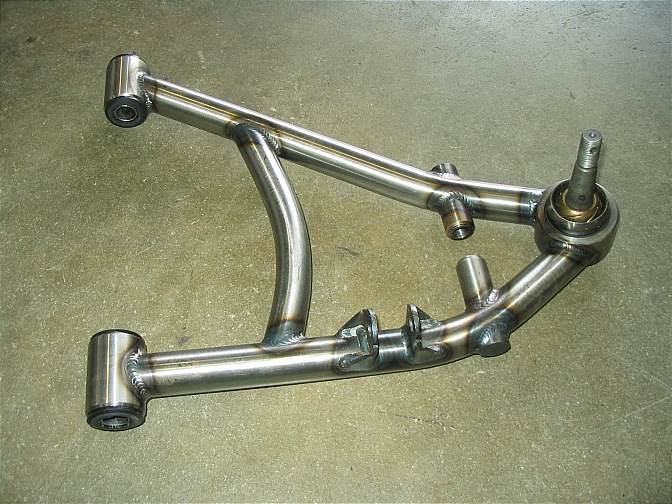 Art Morrison custom control arms as well. Again, custom built for the RTR-X. Huge thanks to the team at Art Morrison for turning this around so quickly for us. The pictures just don't do the quality justice.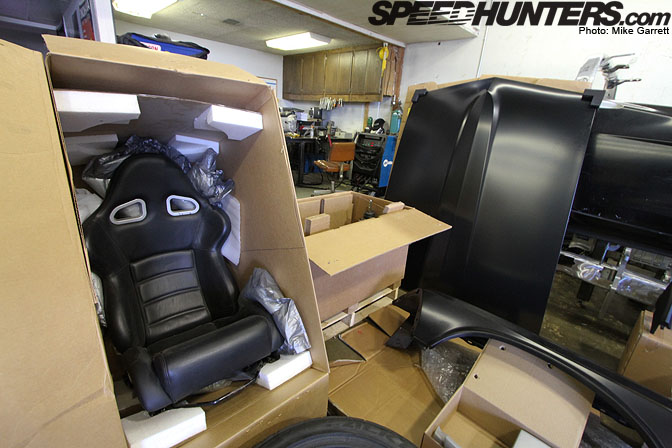 Our donor seats. These are actually prototype Ford GT seats; they hold you amazingly. They are all carbon, fully adjustable, and super light. Perfect for the RTR-X!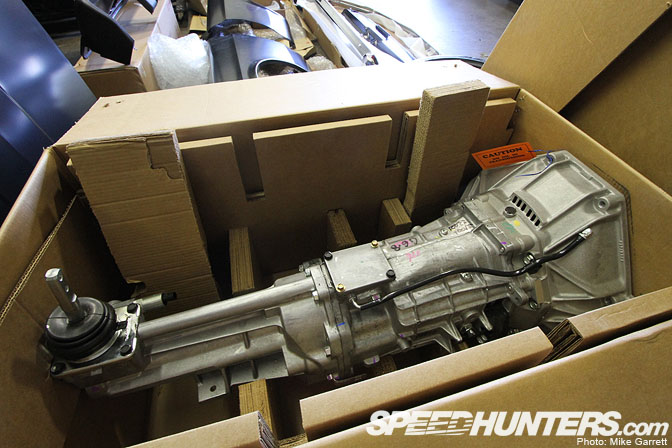 The brand new Ford Racing Boss 302 R1 six-speed transmission that will mate up to the new 5.0L V8. I cannot wait to feel this gearbox. I have heard great things about it from those that have tested the new Ford Racing Boss 302 race car!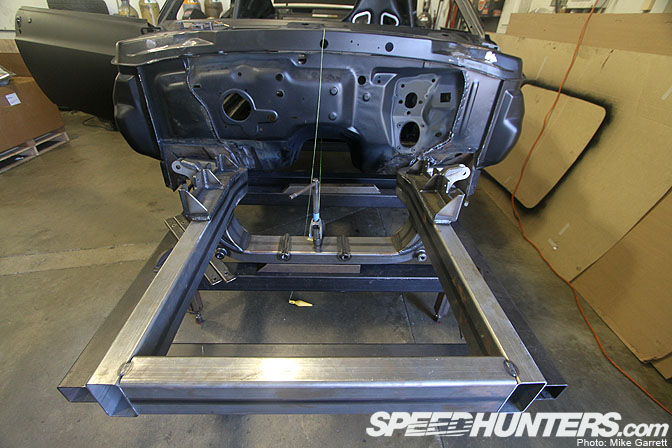 The guys at Steen did not waste any time getting the Art Morrsion subframe mocked up. Notice how narrow it is in the front end? Anyone know why it would be so narrow in the front end?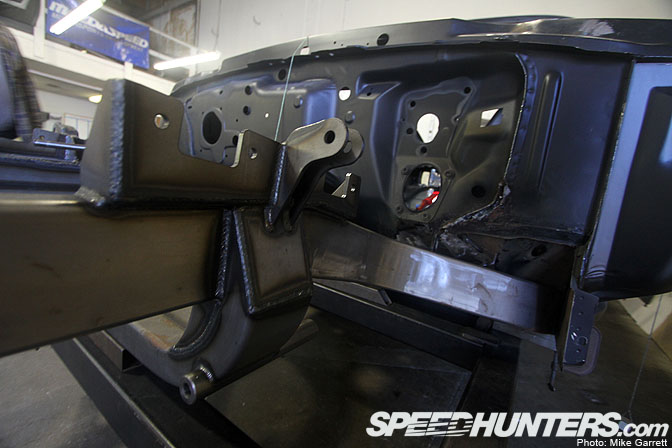 I'll give you a hint… First word is "steering" and second word starts with an "A"!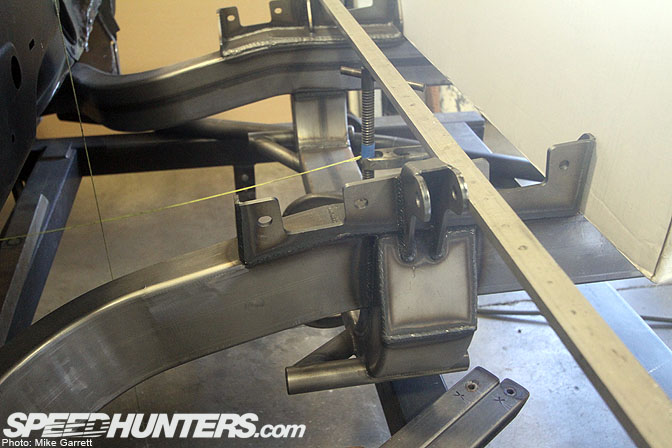 The strings don't lie! Seriously, I have heard great things about Art Morrison prior to this project, but the proof is right here in the final product. I cannot express how impressed I am with their work. I imagine the majority of you will agree it is quite impressive.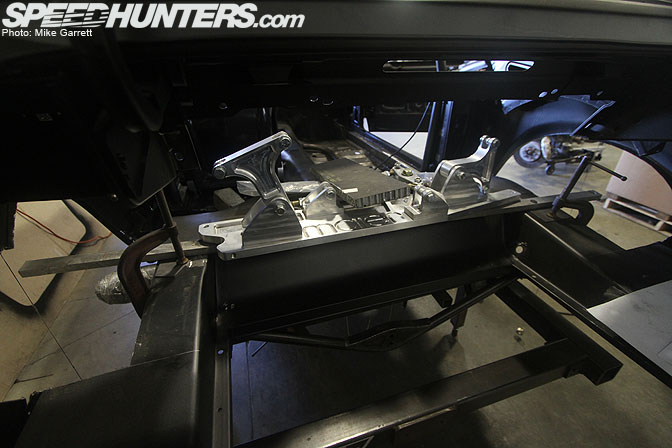 Once again with no time to waste, the Maier Racing-built cantilever push/pull rod style rear suspension was mocked up.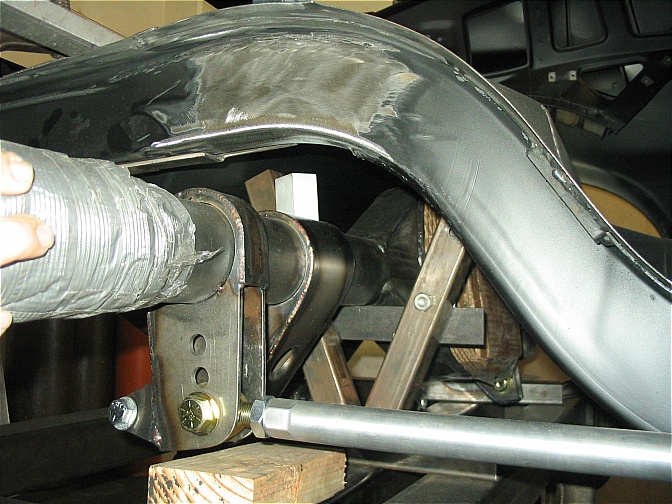 Complete with adjustable control arms.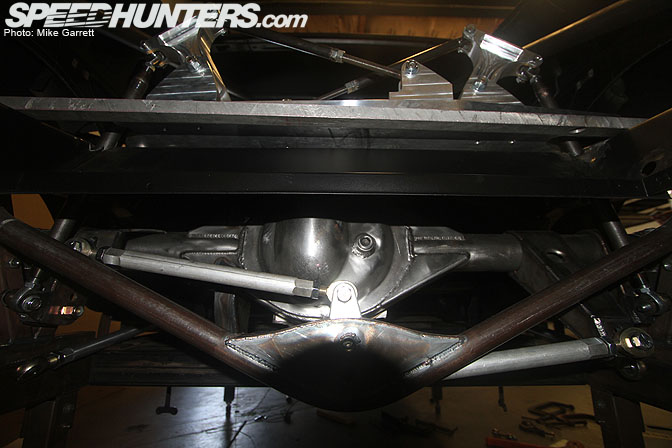 A full floater rear-end with a Watts link attached instead of your traditional panhard bar.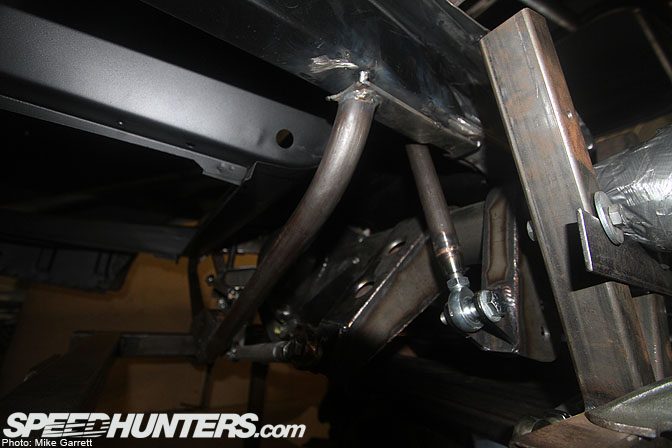 This setup has been developed and tested over the last couple years by Mike Maier. I have never driven on a Watts link, but from the research I have done, it should work perfect for drifting and has already proven itself in racing.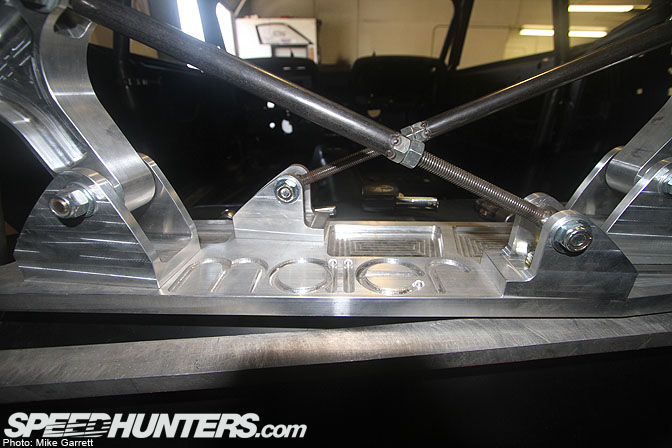 Like our shocks? I figured we would do something really different which will allow us to get super dooper hella flush gangster fitment!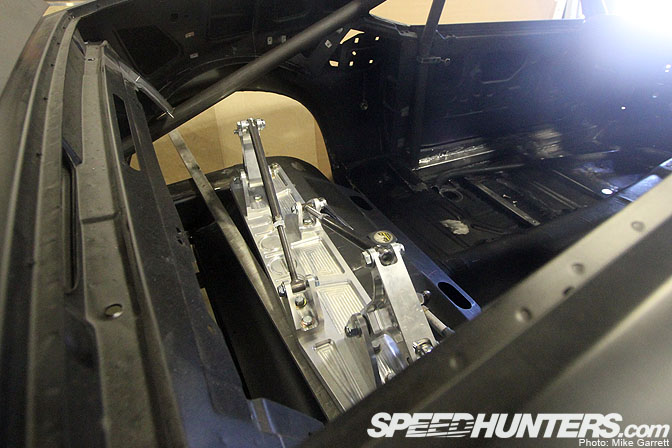 This shot gives you an idea of the view you would have from peeking in the rear window of the RTR-X.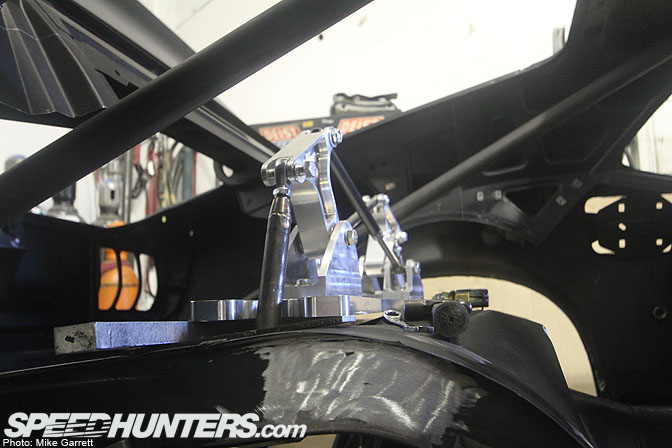 I feel like this art should be on my dining room table or something!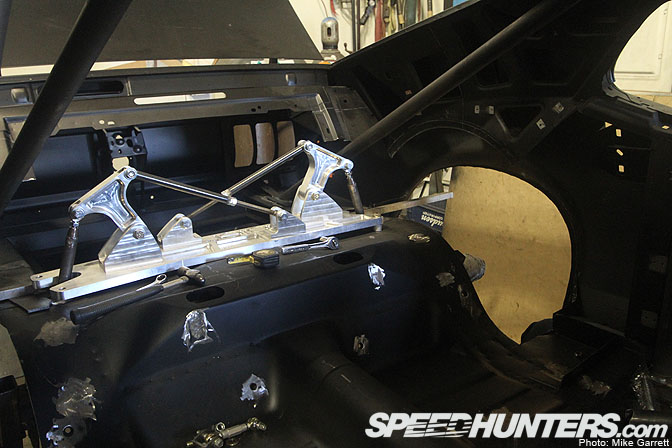 Okay last shot of this… I really can't stop looking at it, is that weird?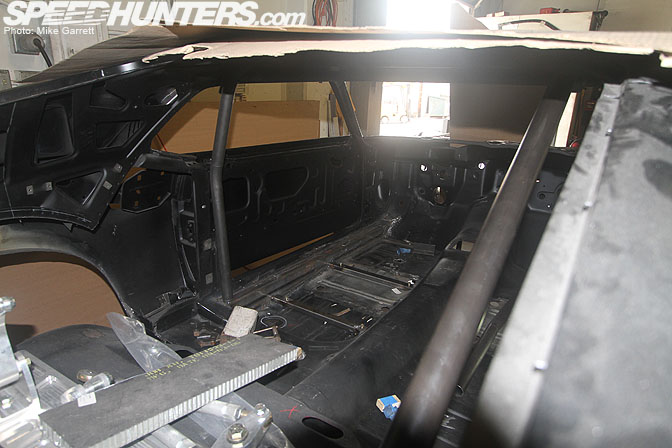 The cage is also making progress rapidly. The goal is to make the chassis as strong as possible and have the cage as tight as possible to the body.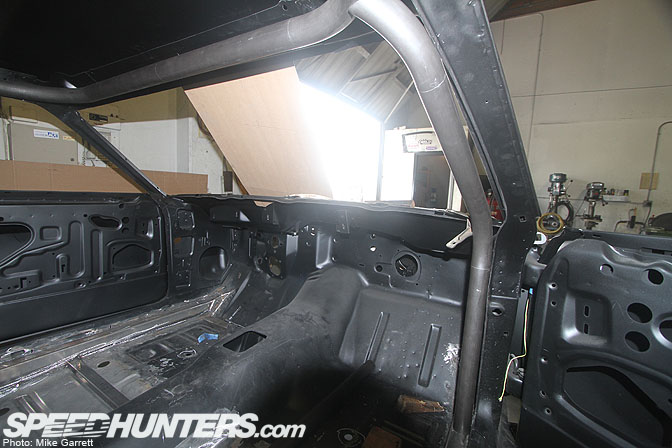 The '69 Mustang chassis can't handle the abuse modern cars can. Considering my plans for the RTR-X, the last thing I want is to come off the track after day one and the entire car be twisted without even smacking a wall.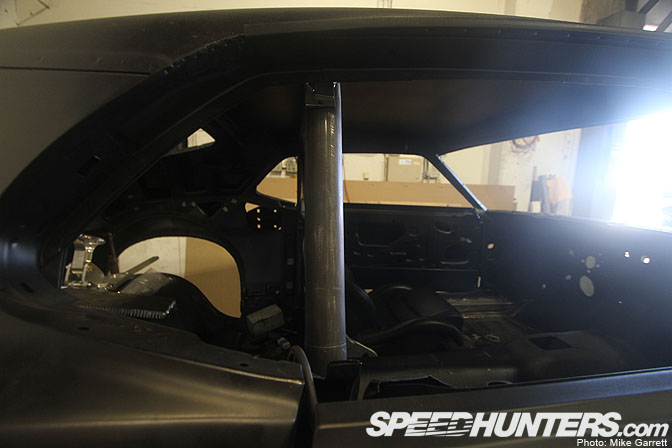 Initially I was going to leather-wrap the cage, but after discussing with Gary at Steen Chassis, we decided it was much smarter to tie the cage into the body rather then leaving a gap for leather wrapping.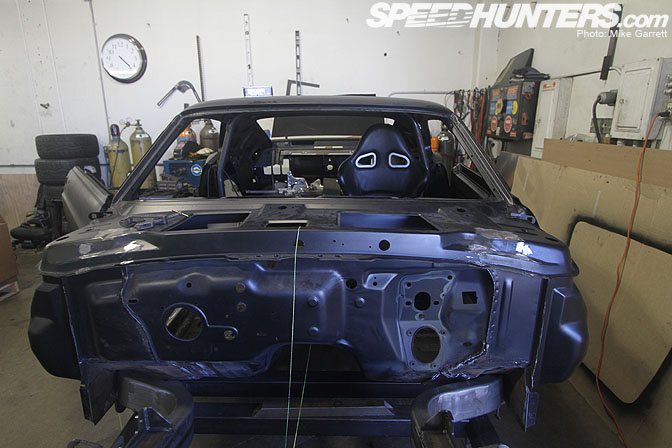 I am really looking forward to sitting in this seat come November!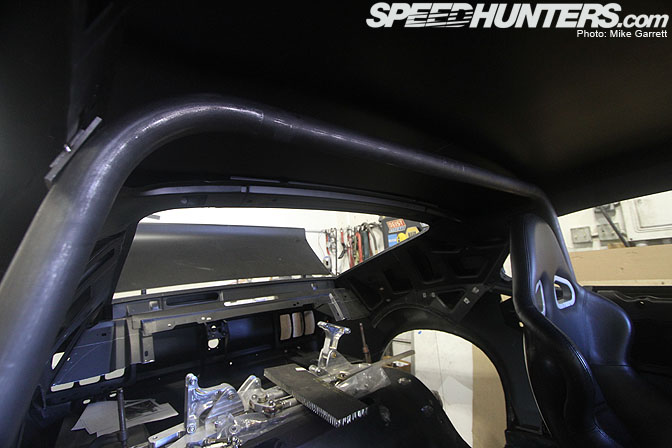 Nice and tight!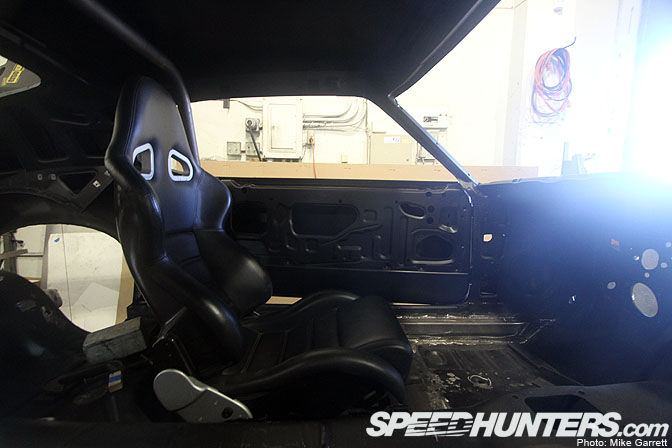 Here is a good view to give you an idea of my seating postion of the RTR-X. It is on sliders for letting shorter friends take it for a spin! cough… Rod… cough…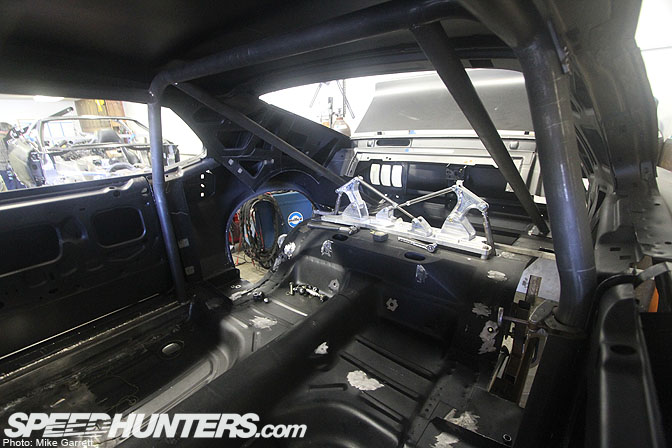 Obviously the Steen Chassis crew is no joke!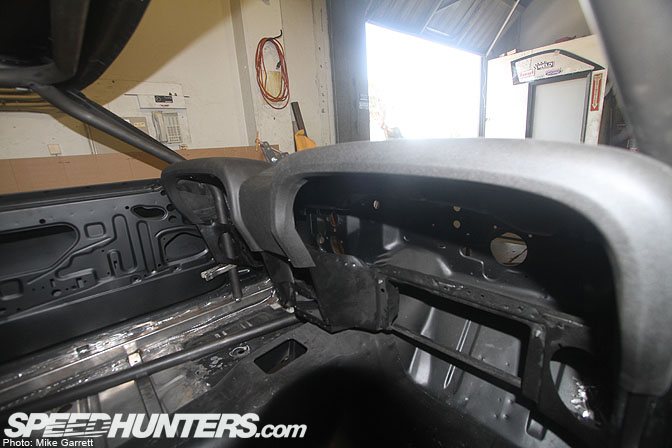 The brand new Dynacorn dash and dashpad mocked up and sitting in with the cage.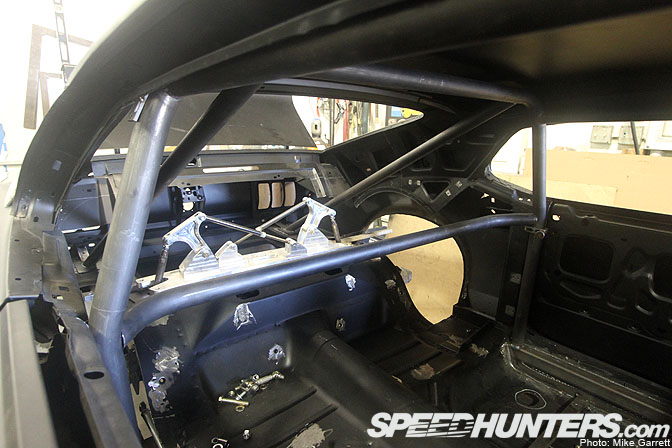 As you can see the chassis is really coming along and should be completely done in a couple of weeks. The fun has officially begun!
Stay tuned!
- Vaughn Gittin Jr.